Design groups
Housing and land use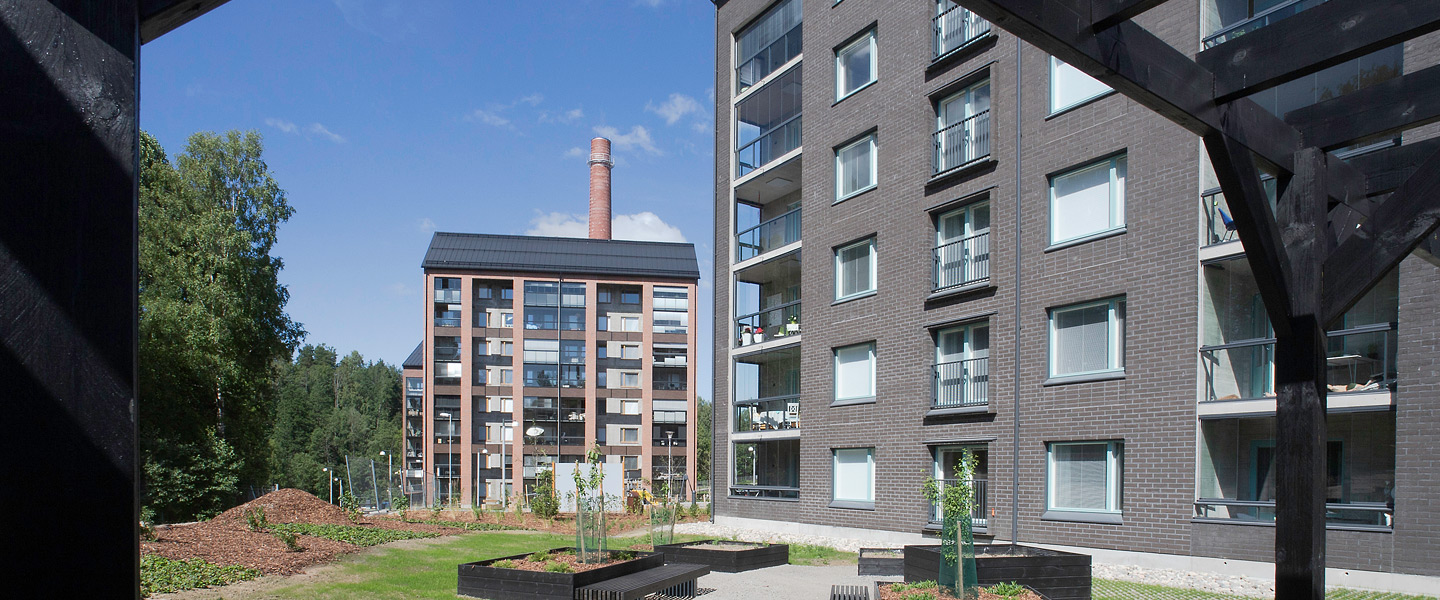 In recent years UKI Arkkitehdit has thrived in housing and urban planning competitions. Our area plans have been implemented into city plans in numerous significant urban development projects around Finland. In many cases we have acted as designers from reference planning phase of a city plan all the way to building projects' implementation planning. Our land use planning projects vary from single city block studies to designing entire city districts. Our most important themes have been hybrid solutions and utilising synergies, communality and ecological sustainability. Feasibility and building economics are always an important starting point in our projects. We also want to contribute to Finland reaching its climate targets and participate in the development of low carbon building design.
UKI Arkkitehdit's housing design experience varies from detached and semi-detached houses to large apartment building entities. Our special expertise includes housing solutions for the elderly and those with special needs as well as multigenerational and communal apartment buildings and city blocks. Our housing design is always customer-oriented, which means comprehending the developer's needs, open cooperation, smooth design process and cost awareness. We work by building information modelling and offer BIM coordination services also to housing projects. We can produce high-quality visualisations of the buildings being designed.
We always aim at high-class architecture and sustainable solutions. Our satisfied and long-standing customers and several prizes in architectural competitions are a proof of our success.
Education and culture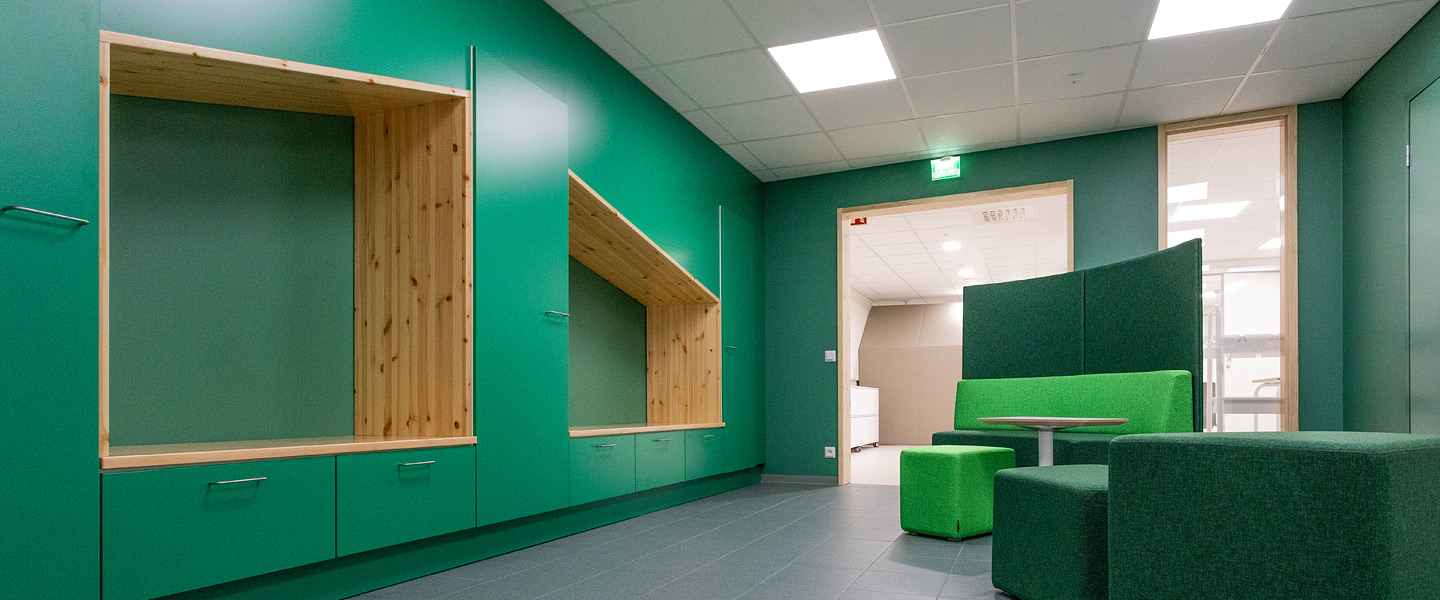 UKI Arkkitehdit has a long-standing and versatile experience in designing cultural and educational buildings. We have designed both renovations and new buildings for education purposes for decades. We always take into consideration the demands and development of the core curriculum as well as the local pedagogical objectives – flexibility and adaptability, cosiness, peacefulness and different ways of learning are at the core of our designs. We have also participated in developing school concepts and making spatial arrangements to respond to the latest challenges in learning environments.
Cultural building design is also our forte – music halls, libraries and exhibition buildings and their combinations. We have designed music halls with careful acoustic design and details that have been in use for decades. We are also able to solve the current needs by creating hybrid solutions that combine different fields.
Our cost awareness and understanding of public procurements and projects have gained the trust of our long-standing customers and made cooperation run smoothly. Our user-oriented and interactive way of working and high-quality design have been praised by or customers. Our vast cooperation network includes experts regarding HVAC and electrical engineering, acoustics, cost estimation, pedagogical solutions and landscape design. We participate in research work of this field and have been involved in developing the modern cooperative ways of working. UKI Arkkitehdit has succeeded in tendering processes measuring the competence in cooperative working methods due to our cooperation-driven attitude and function-oriented design.
Thanks to years of training and numerous projects we have gained strong competence in for example the following:
Multifunctional and flexible learning spaces
Spaces promoting creativity
Ecological and sustainable design solutions
Solving indoor air-related problems
"Terve talo" (healthy house) requirements
Operational safety of buildings
In all of our projects the goal is to design a functioning, durable, flexible and visually balanced building. For us, it is important that the building matches its environment, or the alteration adapts to the building. UKI is always trustworthy.

Raimo Vittaniemi, construction engineer , Oulun Tilakeskus / Oulu city
Healthcare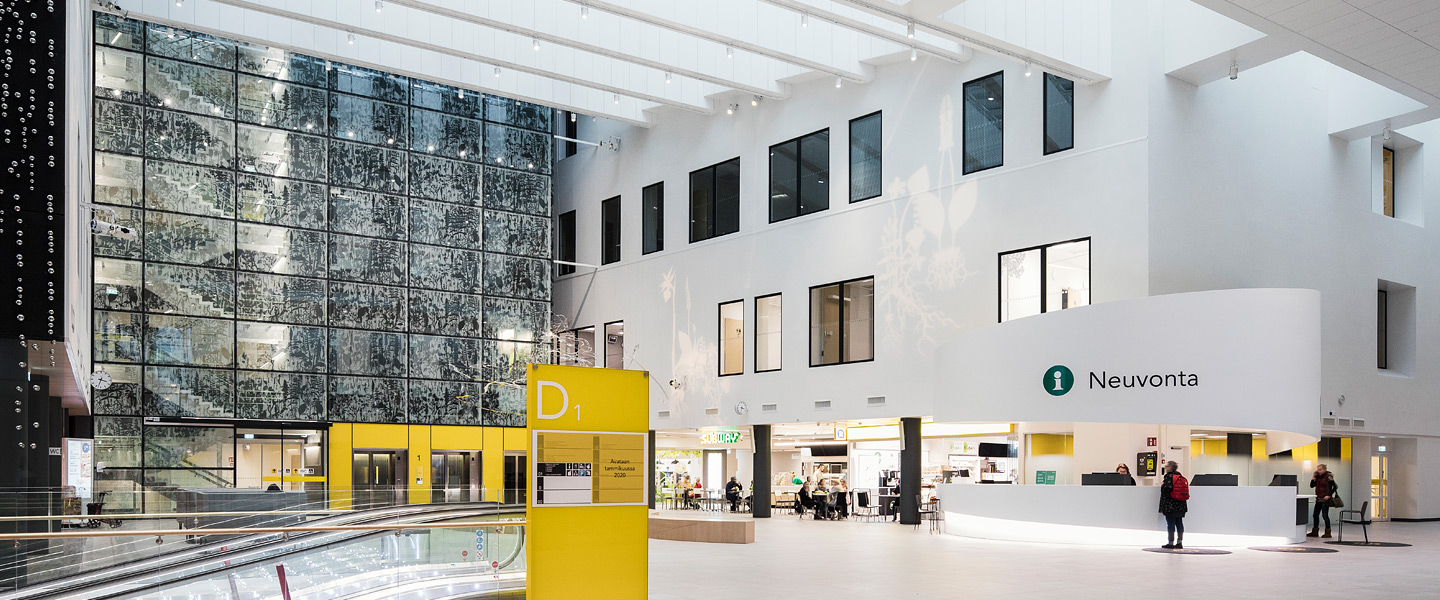 UKI Arkkitehdit has designed healthcare buildings already for over three decades. Hospital building designer has to understand changes in healthcare processes and be able to adapt to customer and user needs and optimise own working methods. We develop our competences and working methods actively by participating in hospital design-related seminars and trainings and follow the discussions regarding social welfare and healthcare reform as well as international development. Our design method is user-oriented, and we favour cooperative design. At the heart of our methods is VALO™ method, developed by UKI Arkkitehdit to engage users in the design process.
We are familiar with the new procurement and implementation models such as alliance projects, open building and utilising the building information model throughout the building's lifecycle. We have a vast cooperation network of hospital design experts including process, logistics, acoustics and fire safety experts as well as cost estimation experts.
User-oriented cooperative design encourages the users to reorganise and develop more efficient and patient friendly care processes. Through cooperative design we gather information systematically from the staff and through interaction the staff also understands the plans already at earlier phases and can have an impact on the result. By combining the professional competence of the staff and architects' visionary abilities and building-related competence the end result is a functioning, effective and comfortable hospital environment. We also encourage our customers to engage the patients in the design process to ensure that the spaces are patient friendly. This method has been successful, and customers have found it to promote positive image of the project.
Design phase was wonderful. We had excellent cooperation with the architects. Users' point of view was well taken into consideration at each phase.

Heikki Saha, chief physician, TAYS, Tampere
Commercial spaces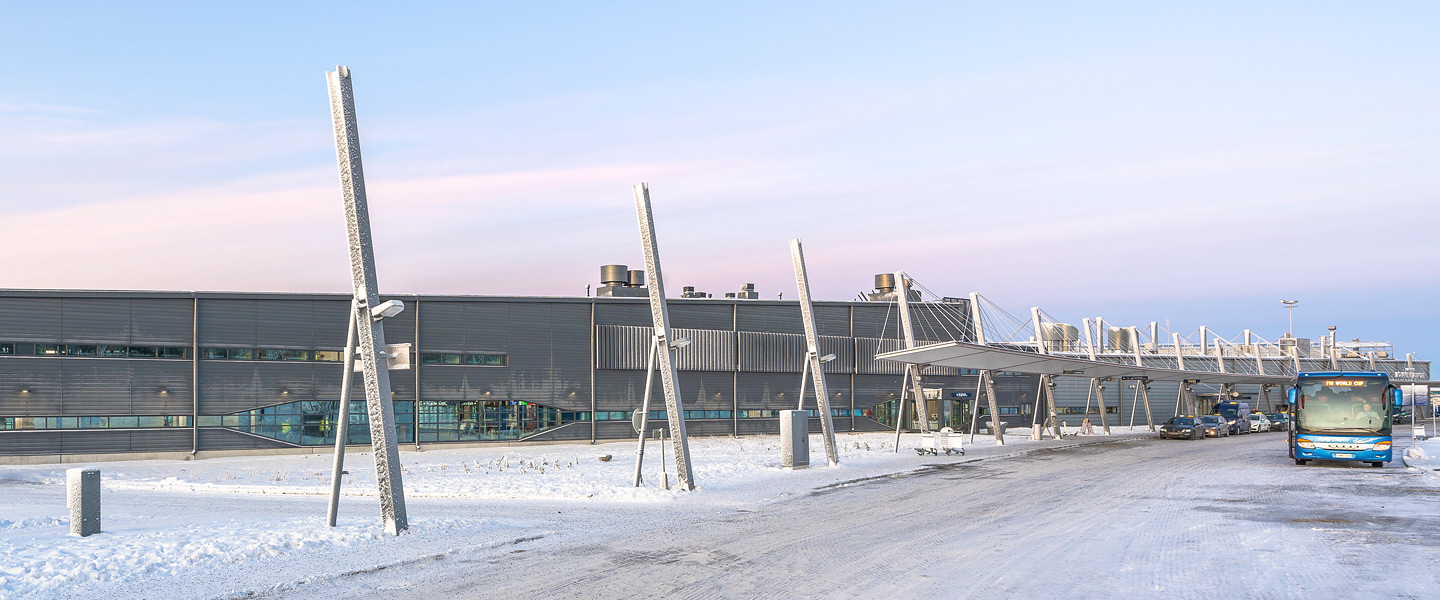 UKI Arkkitehdit is an experienced and creative partner for developing and designing commercial spaces. Our references include commercial spaces and centers, shopping malls, office spaces and development projects of entire city center blocks. In many of our projects commercial spaces have been combined with housing and public services. With our strong competence we are able to design functioning, flexible and attractive hybrid solutions.
We cooperate with universities and commercial consultants, so we have access to the most recent research data regarding city centers, property development and trends. For instance, we are involved in numerous projects where the aim is to develop a flexible concept for blocks in the future city centers. With our interior architects we create versatile, comfortable and efficient working spaces to support different ways of working and also promote the company brand.
Our way of working is customer-oriented: we believe in early engagement, workshop-based working and cooperation of experts from different fields. We have vast experience in facilitating different kinds of workshops. We often start the design process with a kick-off workshop in which we define and analyse the basis and objectives of the project together with the customer and other possible stakeholders. As the design process progresses, we can ensure the accuracy of the design by for example virtual model or simulations. Our customers have praised us for the creativity and quality of our solutions and design as well as our cooperation skills and management of demanding projects.
In the Valkea mall project UKI Arkkitehdit integrated the needs of different stakeholders into functioning and uniform entity which also looks good.

Petri Piirala, Msc Techn., employer's constructor chief
Industry and infrastructure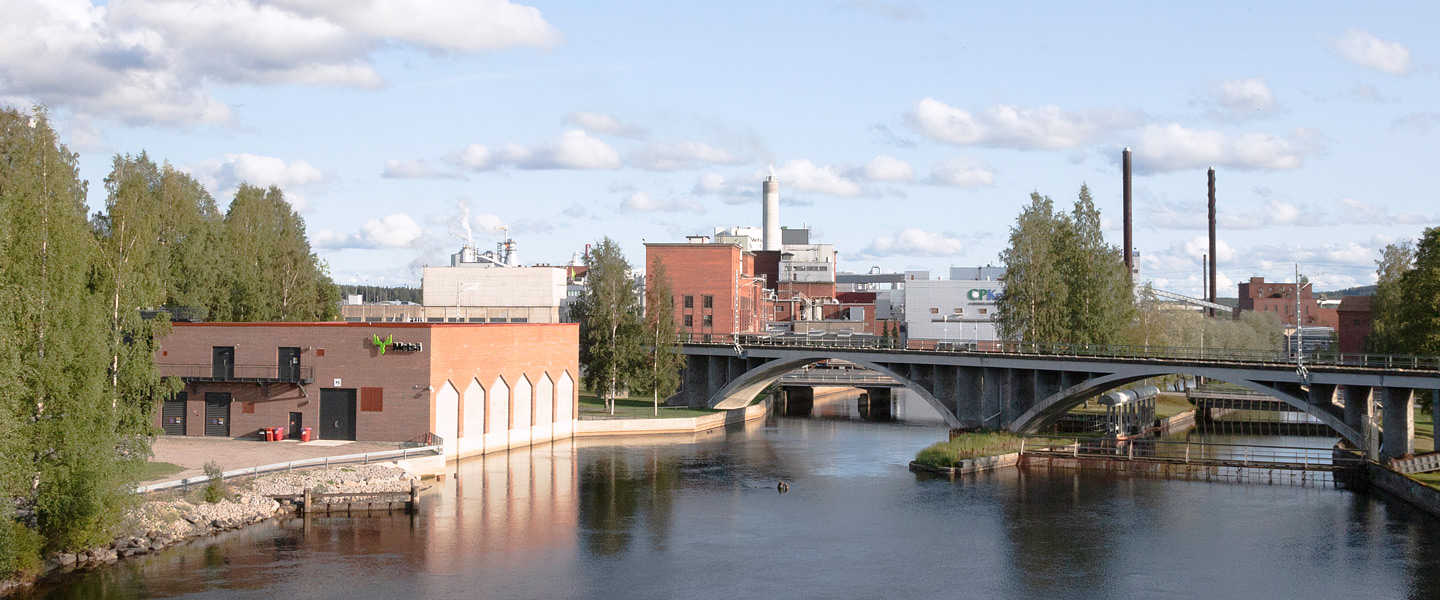 Industrial building and area design expertise is one on UKI Arkkitehdit's strong suit. We have designed buildings for processing and other industry fields since 1950's. Industrial buildings and areas often affect the scenery profusely. They are also working places for hundreds of people and include various functions. Companies also wish to communicate their quality standards and values through their buildings' outward appearance.
We produce high-quality industrial architecture on the conditions of the building's processes, and that makes good cooperation in design and construction process crucial. We have acted as designers also in our customers' foreign projects in Belgium, France, England, Scotland, Uruguyay and Poland. We are experienced in completing construction permit processes and cooperating with different stakeholders in different countries. We have strengthened our design experience through purchase and merger with a Helsinki-based architecture office Arknova.
UKI Arkkitehdit has designed for instance nuclear, hydro-electric, steam power, gas, peat, biomass and waste burning power plants and steel industry production buildings. We have also designed paper and pulp factories in Finland and abroad. Our core competences also include traffic-related buildings, warehouses, technical maintenance and other industrial buildings. Large Finnish processing and steel industry companies belong to our clientele.