Housing cooperative Oulun Ritahonka
Oulu 2020 4 330.00 brm² Temotek Oy Kuivaketju 10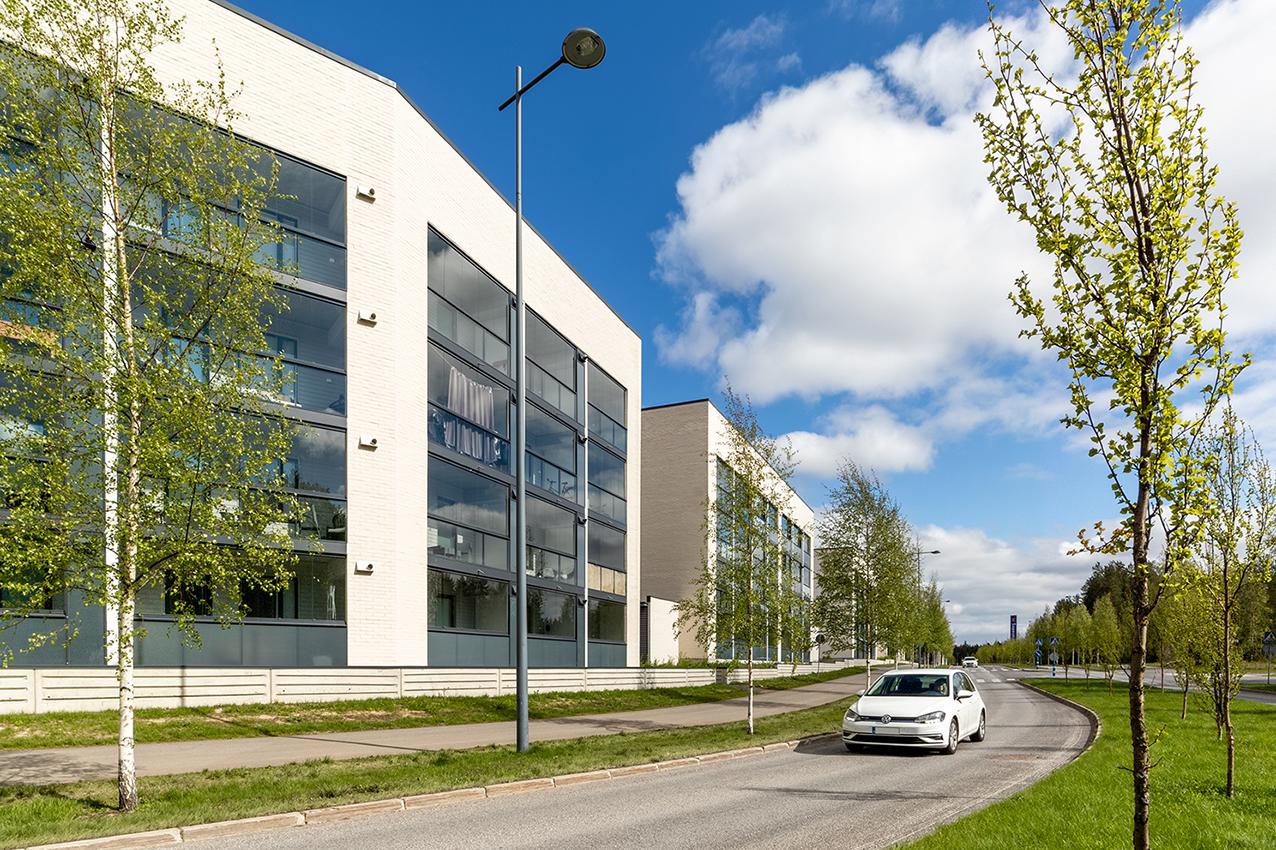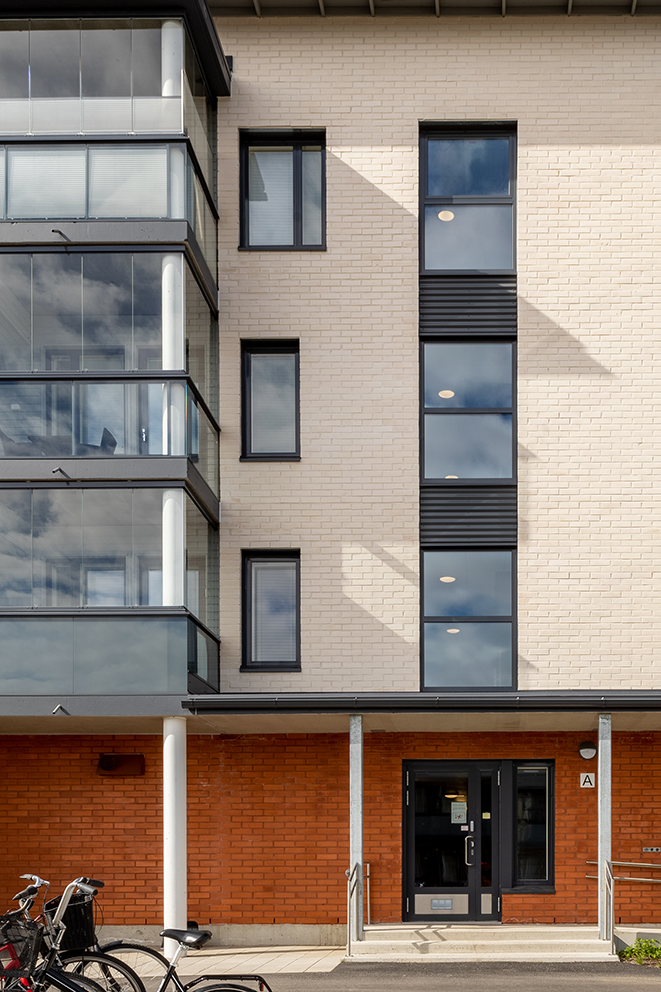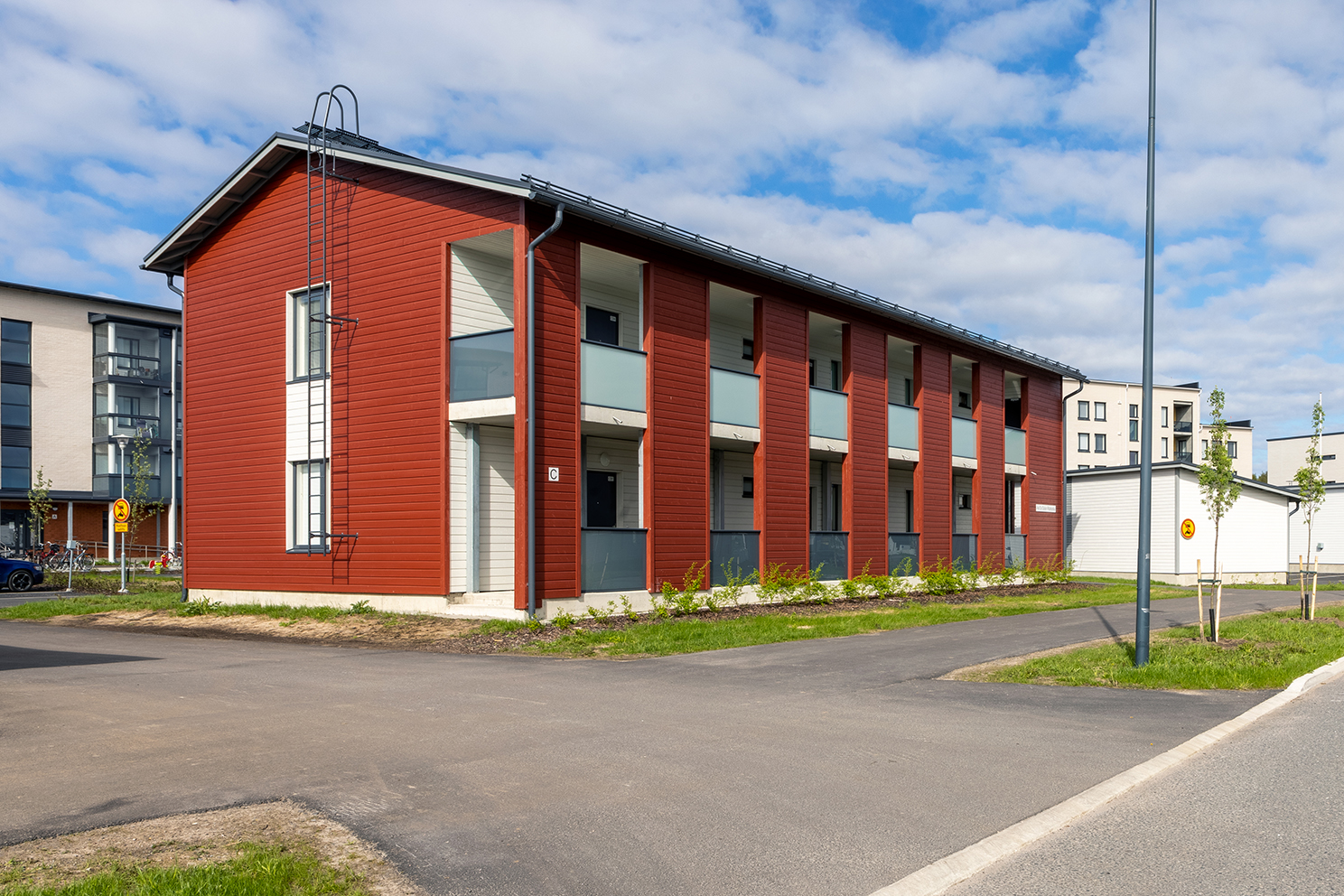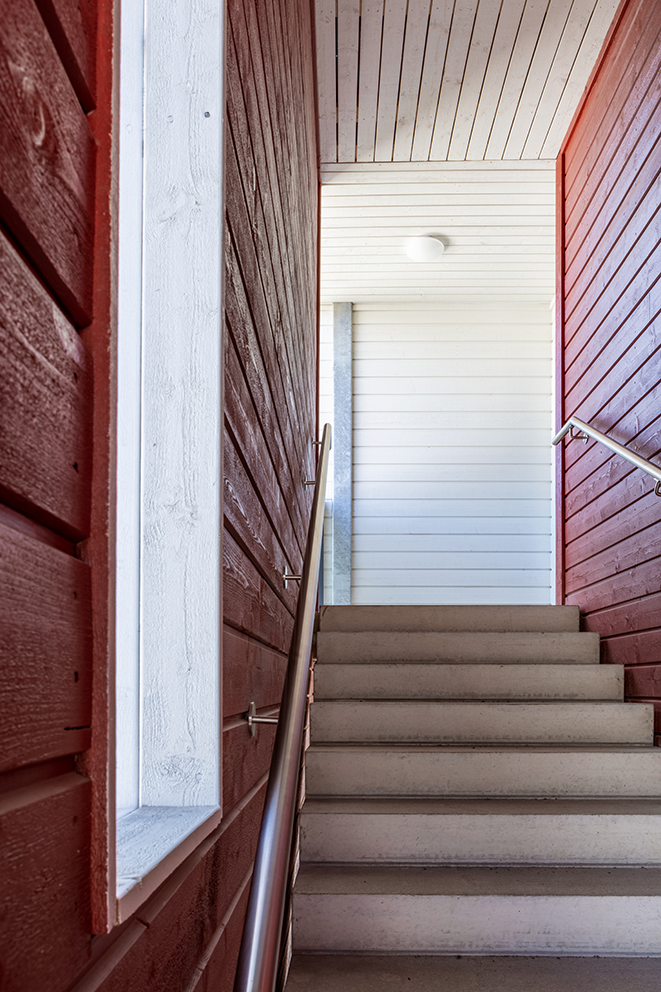 DIVERSE LIVING
Oulun Ritahonka is a housing cooperative in the Oulu Ritaharju district, built by Temotek Oy. The block has two four-storey buildings and one two-storey balcony access building. The building arrangement creates a closed courtyard on the site. The yard has a lot of parking spaces and a carport.
The buildings have a glazed balcony facade, which is balanced by the rough white brick surface on the other facades. The facades on the inner yard side have warm tones. The two-storey balcony access building is a red-painted wooden gable roof house, where the residents can get glazed balconies with sliding glass panes.
The block has 92 flats. House A has 42 and house B 46 flats. The red balcony access building, or house C, has six flats. The apartments are compact with efficiently used floor areas, where the spacious balconies bring a feeling of extra space. The apartment are one-room, two-room and three-room flats.