Solita
Oulu 2018 860.00 brm² Solita Oy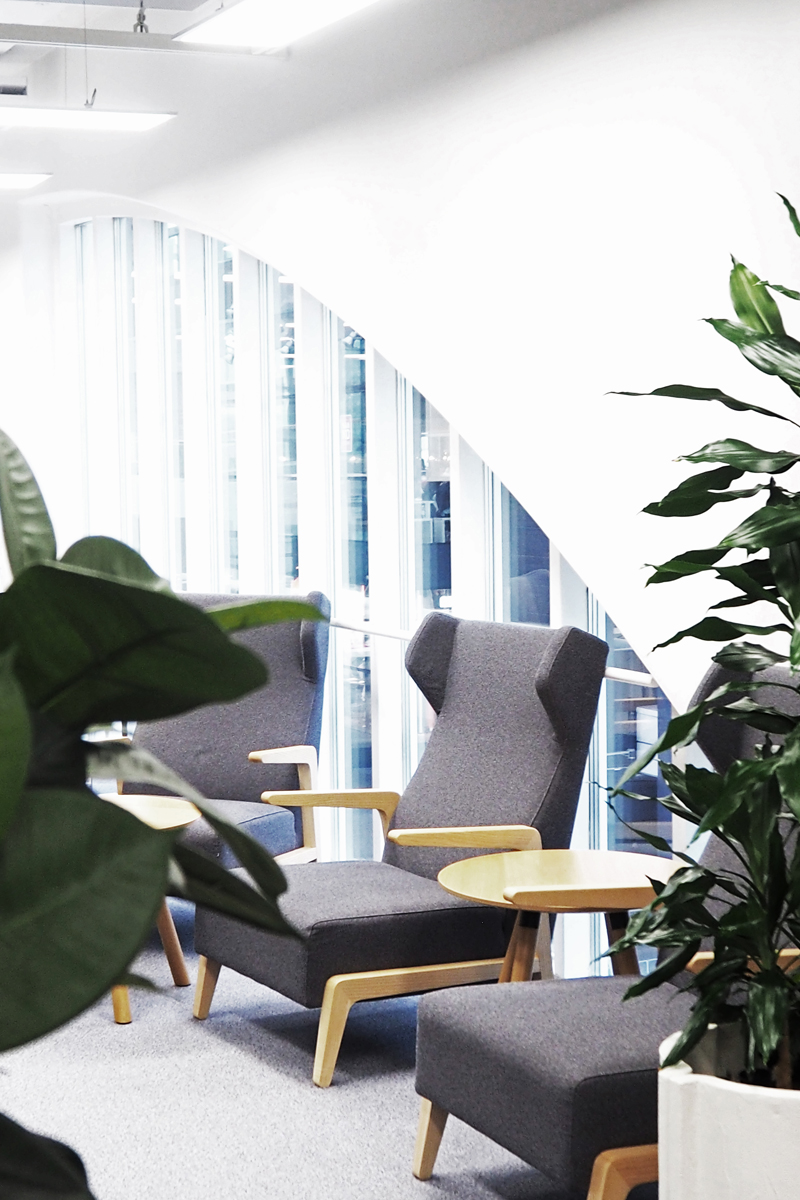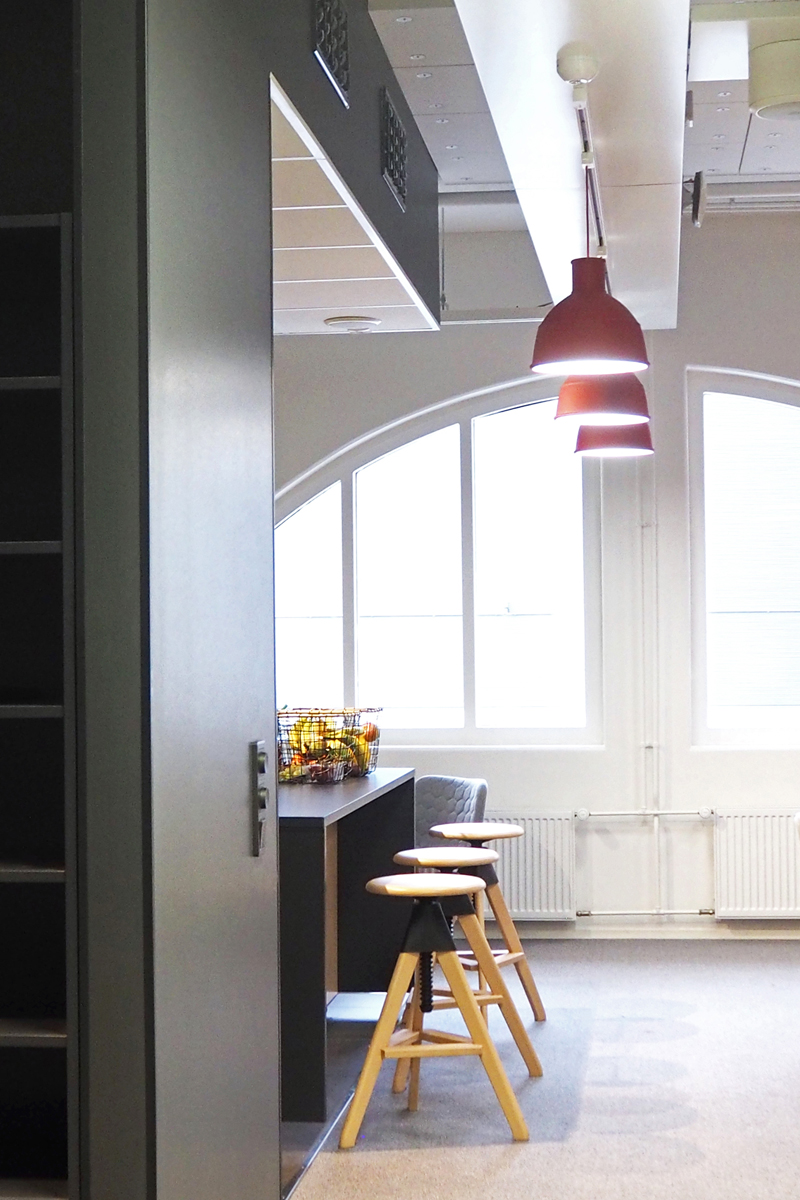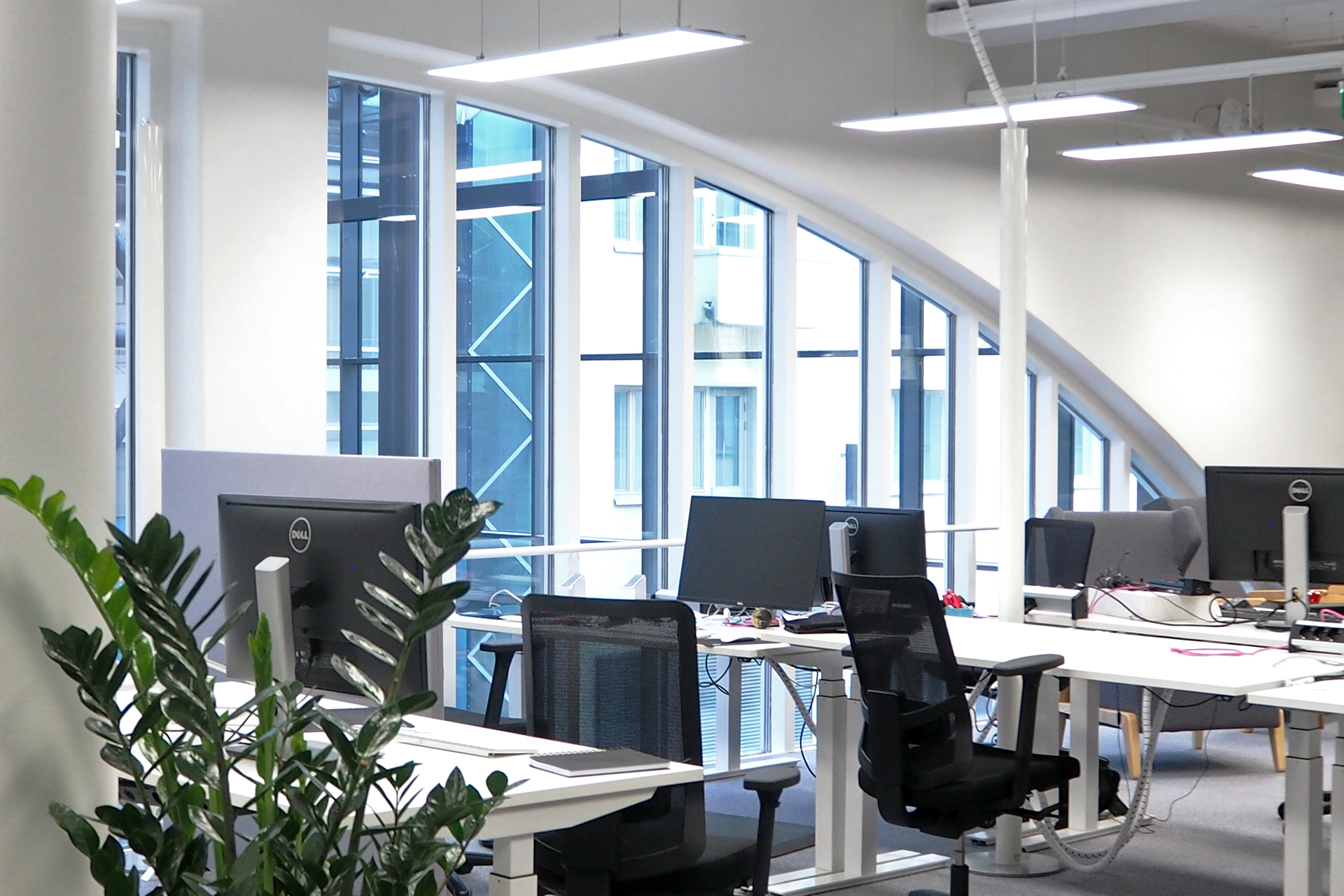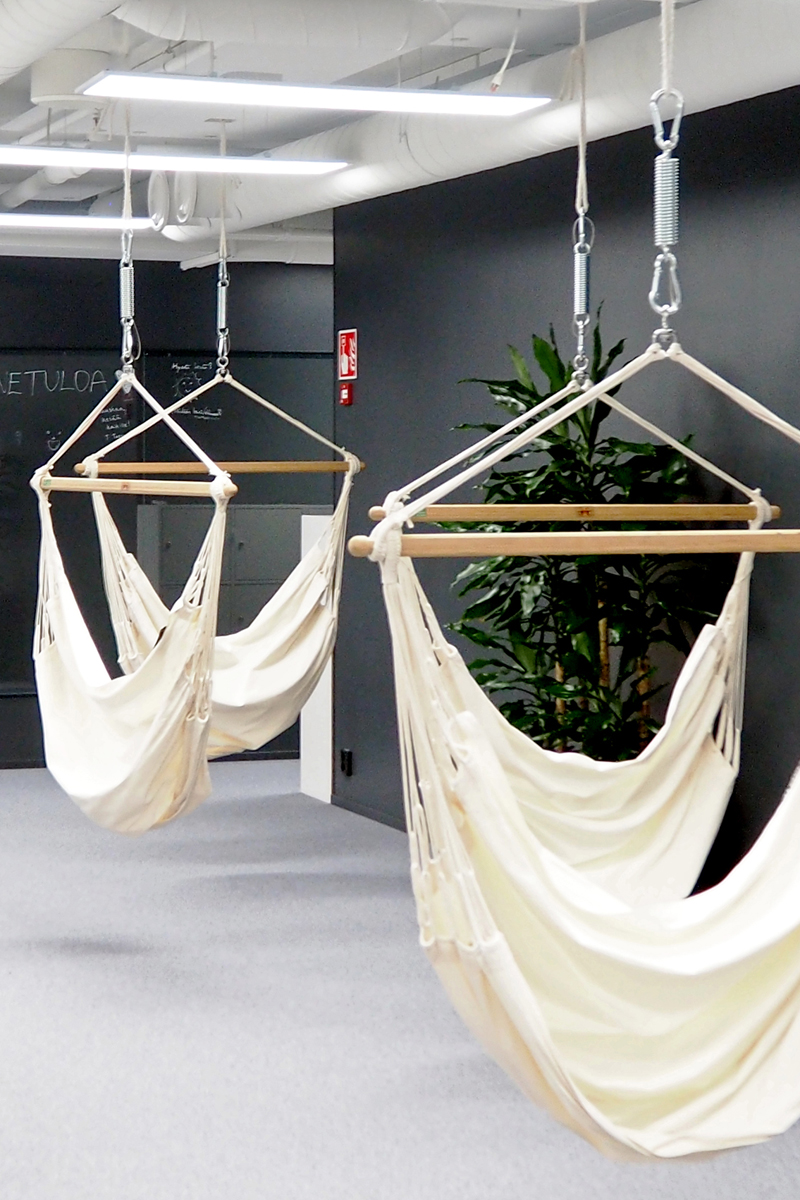 BRAND IS REFLECTED IN DECOR
Solita's new premises are located in the so-called Gallery part of shopping centre Valkea, in Oulu city centre. The premises extend in two floors. Their surface area is 860 square metres. Solita presented some wishes to the designers: the premises should be comfortable, consistent with Solita's brand, there should be enough meeting rooms and acoustics should be good.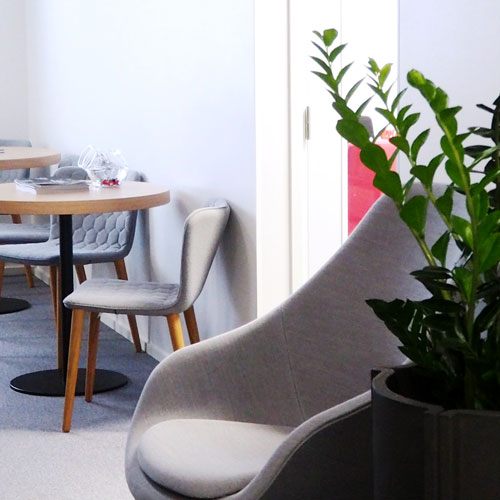 Workstations in the Solita office are mostly located in the window zone on the edge of the premises. Meeting rooms of different sizes and appearances, "boxes", are in the middle of the premises, dividing workstations into two parts. This solution as well as the fabric tiles on the floors also contribute to the acoustics of the premises.
The premises have many diversely furnished zones for different purposes, such as relaxation, interaction, meetings and focused working. Phone booths integrated in the middle part boxes were designed to the office for phone conversations.