TAYS E building
Tampere 2015 8 170.00 brm² Pirkanmaan sairaanhoitopiiri Tietomallihanke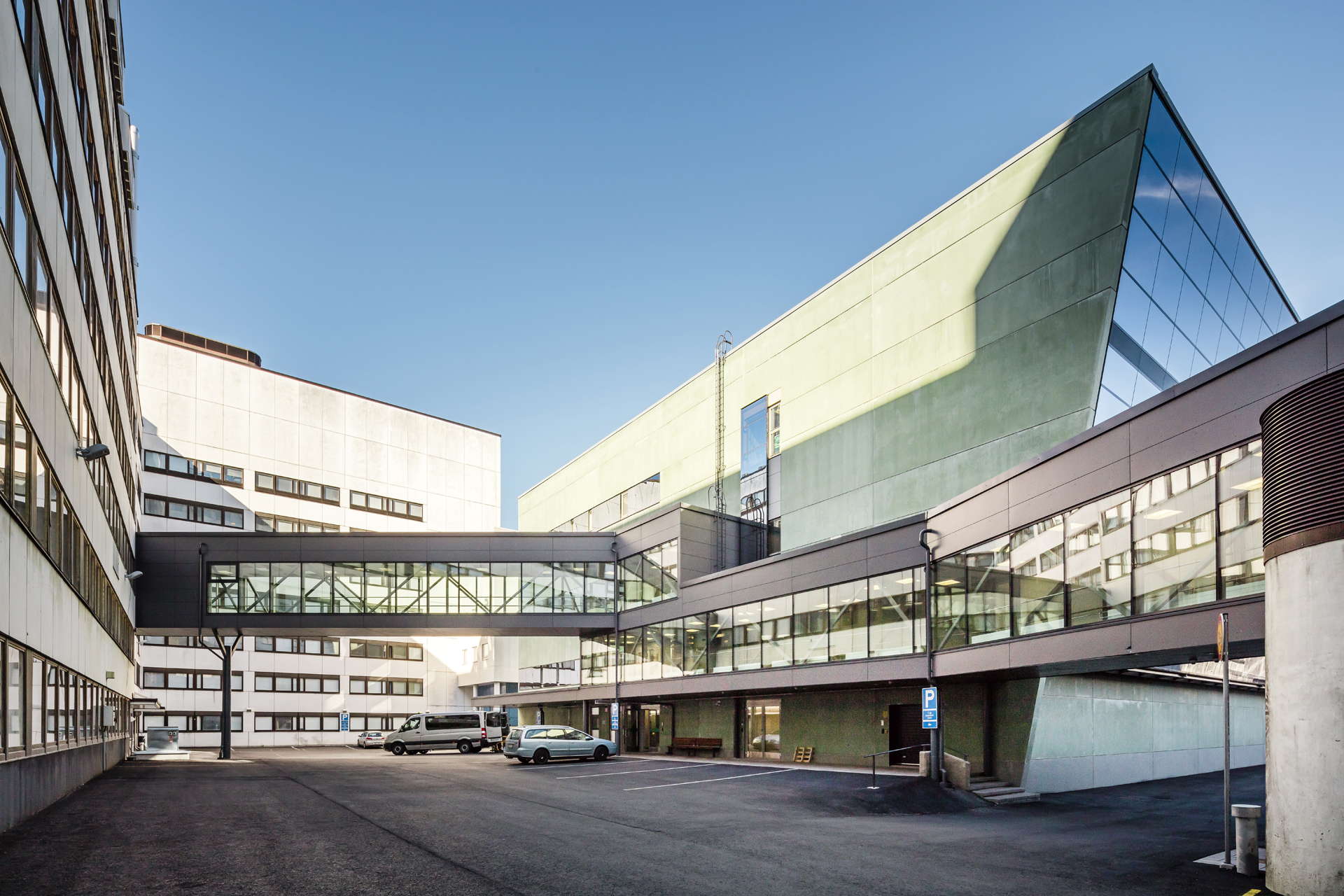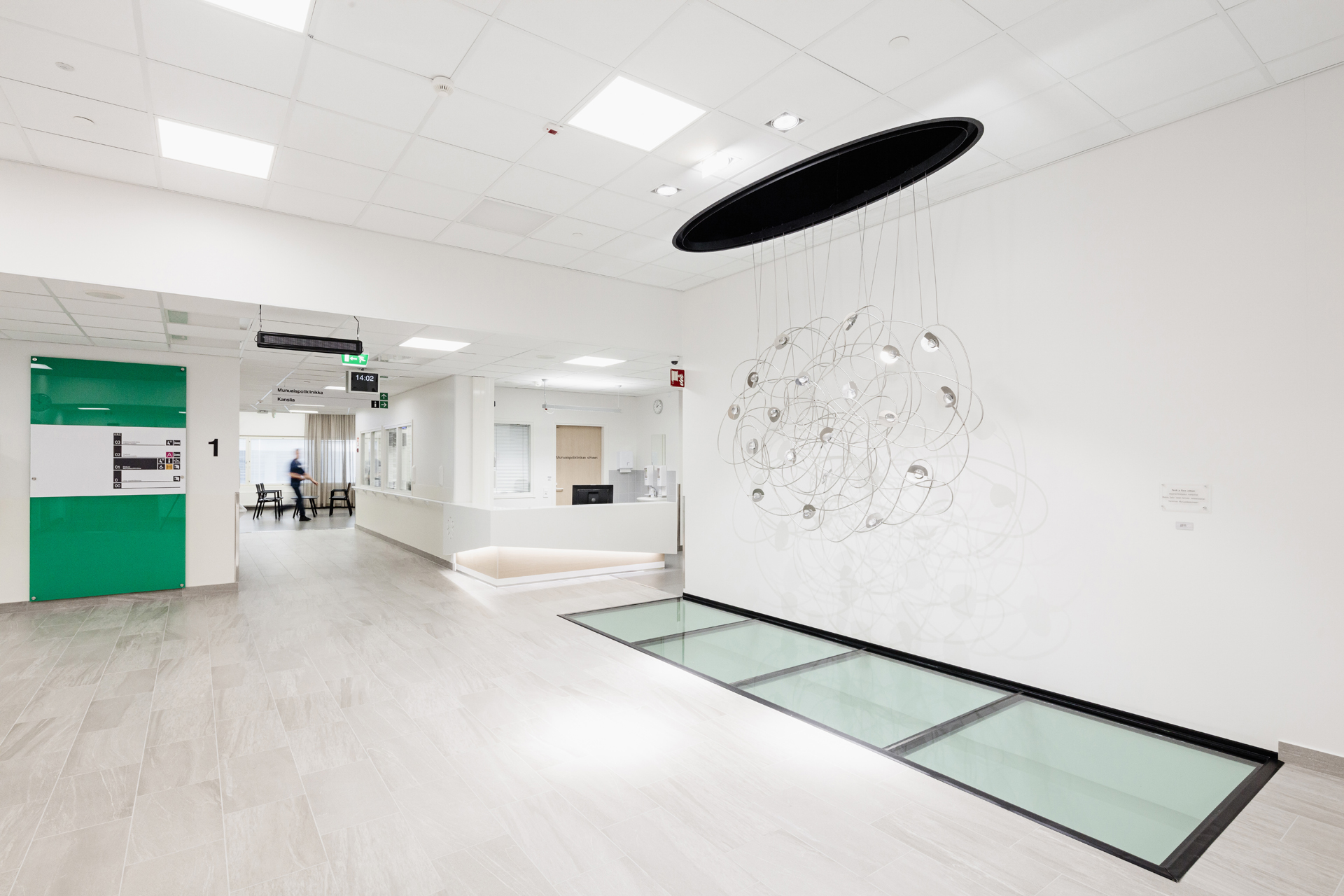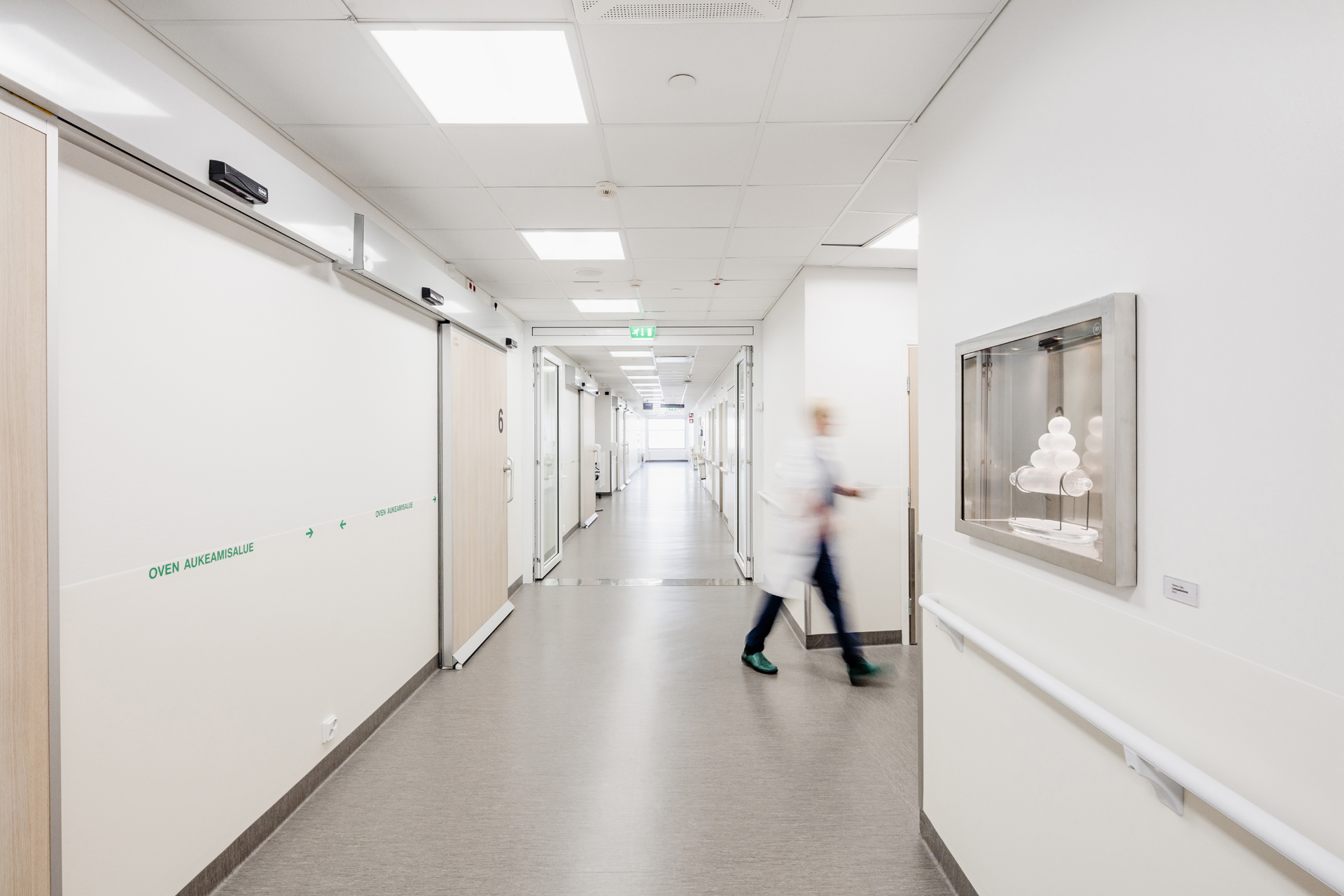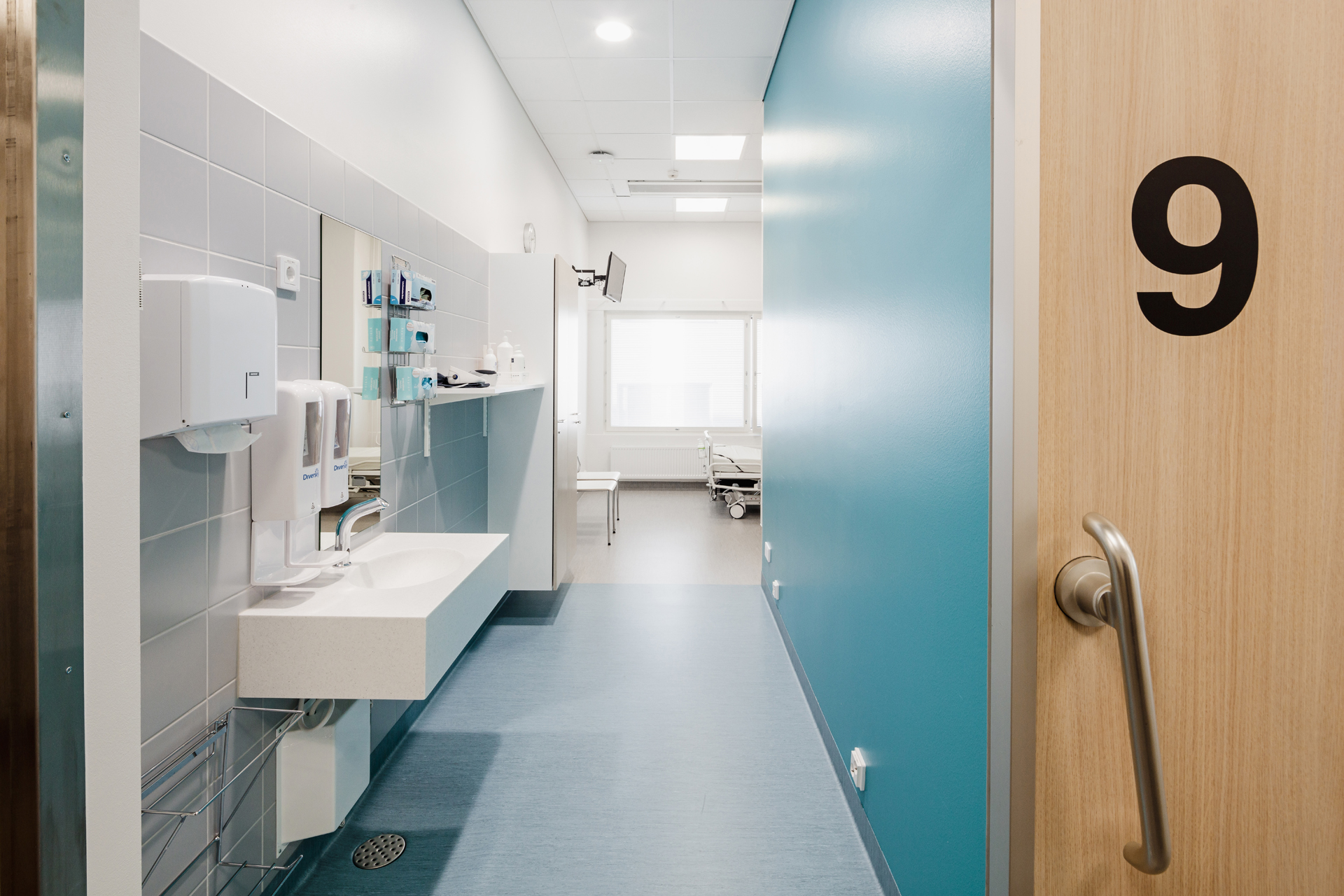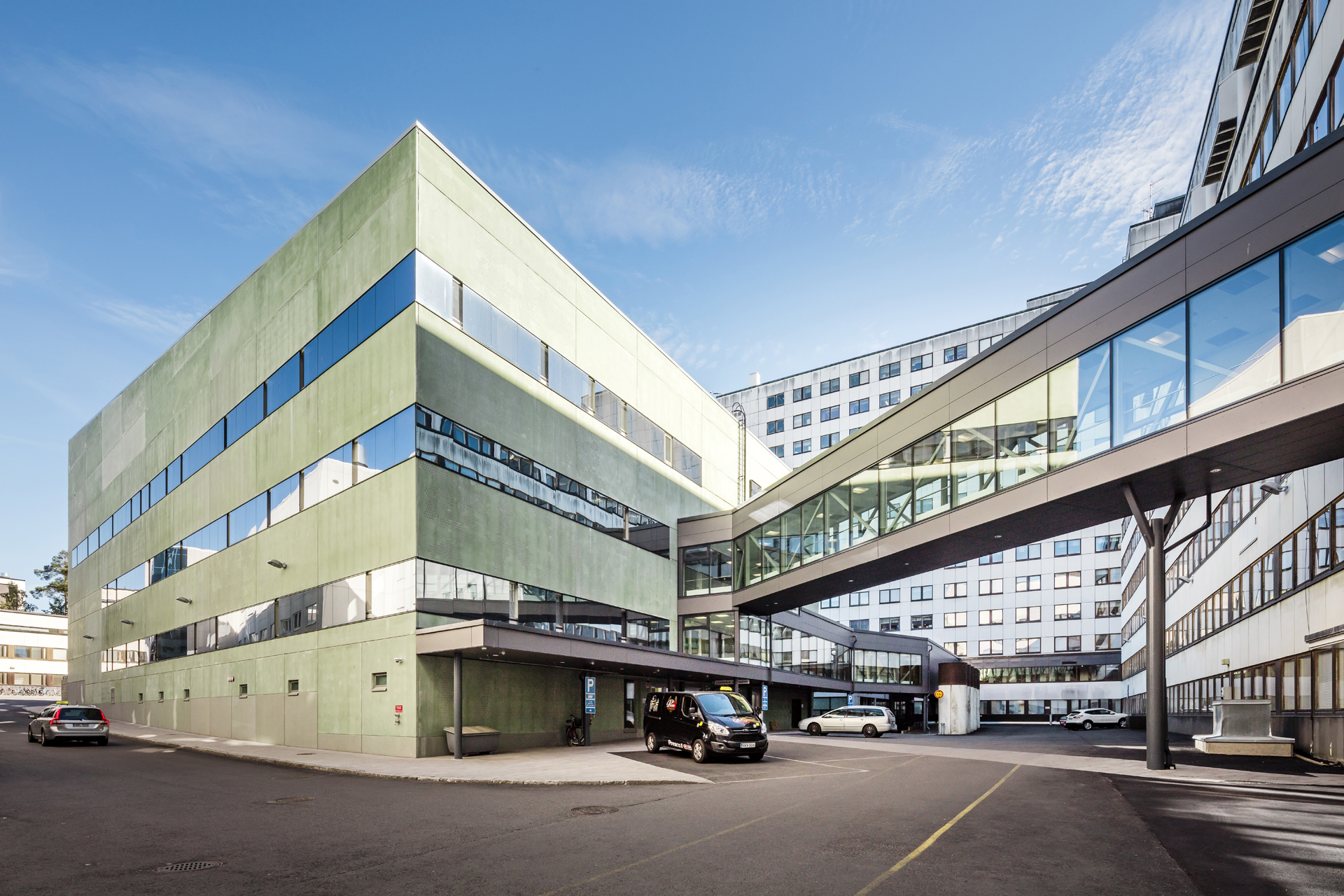 Tays Renovation program 2020
The first new building, E building, in the Tampere University Hospital 2020 Renovation Program was completed in the centre of the hospital campus in 2015.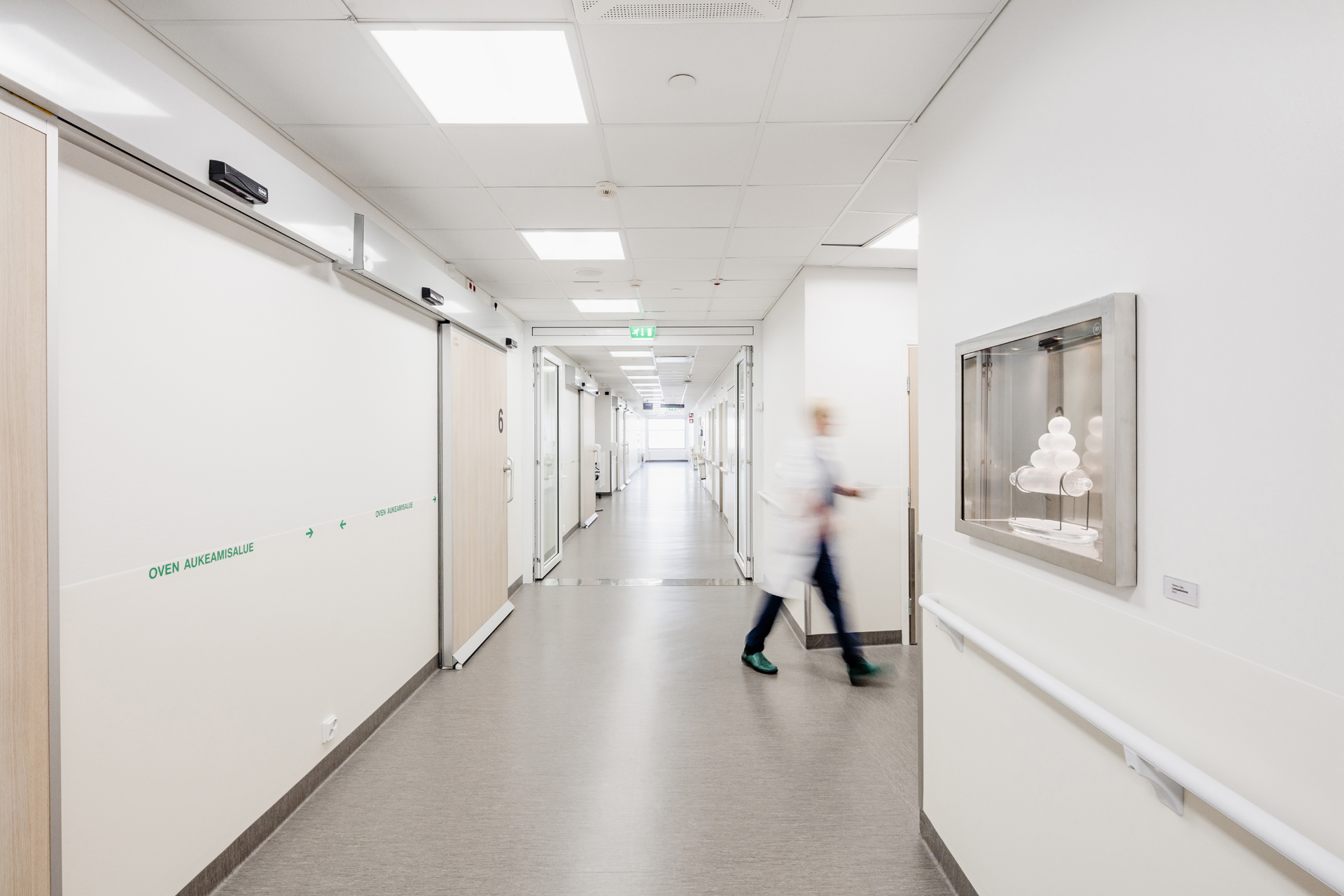 Two floors in the E building cover all services for kidney patients: Kidney Centre which consists of the kidney policlinic, kidney inpatient ward and dialysis care premises. The premises also contain the fully independent dialysis care room "OmaHemo". The third floor houses the infection policlinic and the infectious disease inpatient ward. The nine air isolation rooms in the infection ward are built from clean room elements and they are accessed through a separate loft corridor.
The visual theme of the building is Lake Längelmävesi. The building has Markku Salo's three-storey glass work "The Story of Water".