AGM Digihub – learning environments to Asia
UKI Arkkitehdit serves as architectural specialist in the AGM Digihub project, started in 2012 and led by AGM Finland. The project studies and develops a new kind of concept for learning environments to be built in Asian cities. The project productises Finnish ecological construction expertise and educational expertise as well strives to foster sustainable development in the target area. A variety of Finnish companies and specialists are involved in the project. The goal of the project is to design a functional model of an ecological learning environment with its spaces and teaching methods, materials and technologies, all this easily installed on different sites and in different local cultures.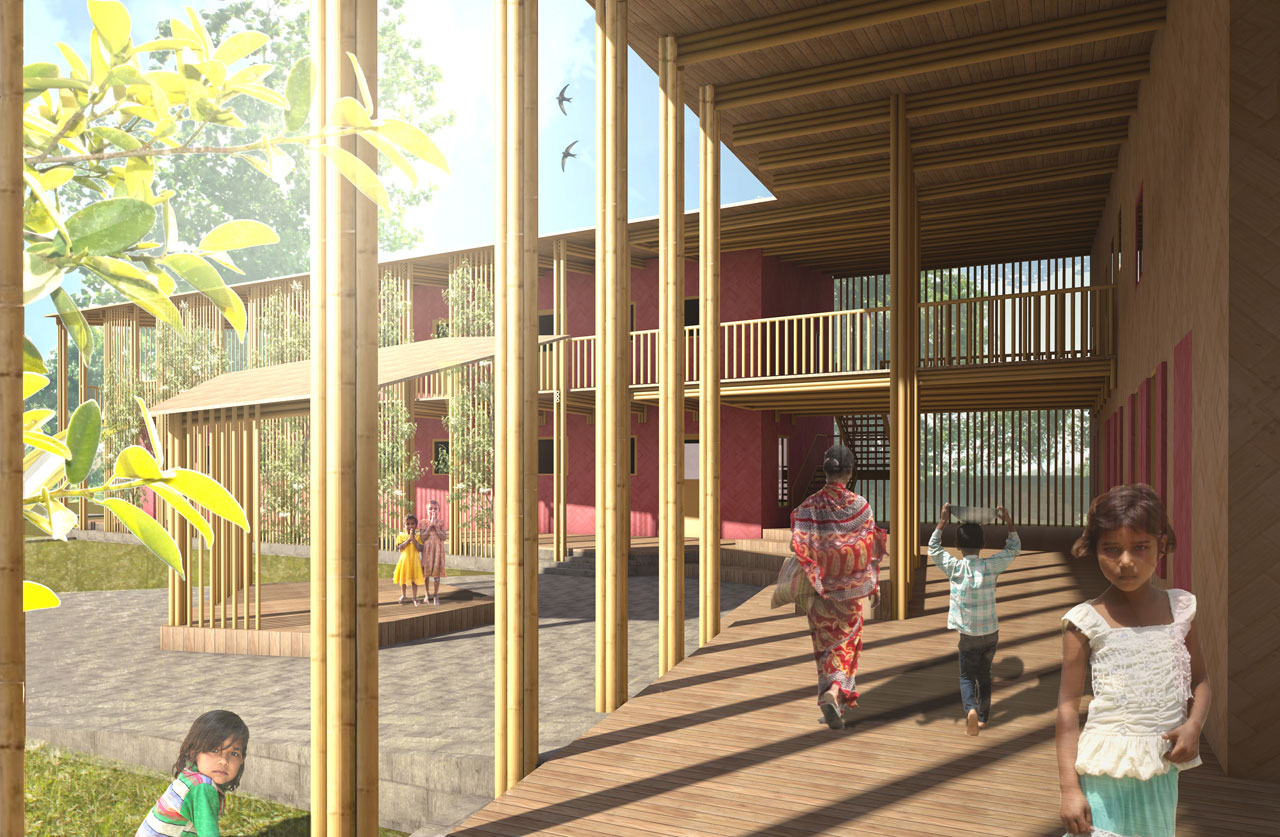 The chief designer of the learning environment architecture at UKI Arkkitehdit, Ulla Passoja, made her master's thesis on the project to the faculty of architecture in the university of Oulu. In her thesis, she studied the quality factors of the school building and environment in circumstances where resources are chronically scarce. The thesis also examined the key factors of sustainable construction in the warm hemisphere and the architectural and ecological possibilities of bamboo. She presented a modular, easily modifiable model of an ecological school building of the future and a solution for a pilot school of the concept.
The construction of the first instance and pilot school in the learning environment concept will start in the Kundikheda village in India during 2016. The illustrations present the application of the school concept for the needs of 200 pupils in the outskirts of the Delhi growth zone.