More chief designer competence to UKI Arkkitehdit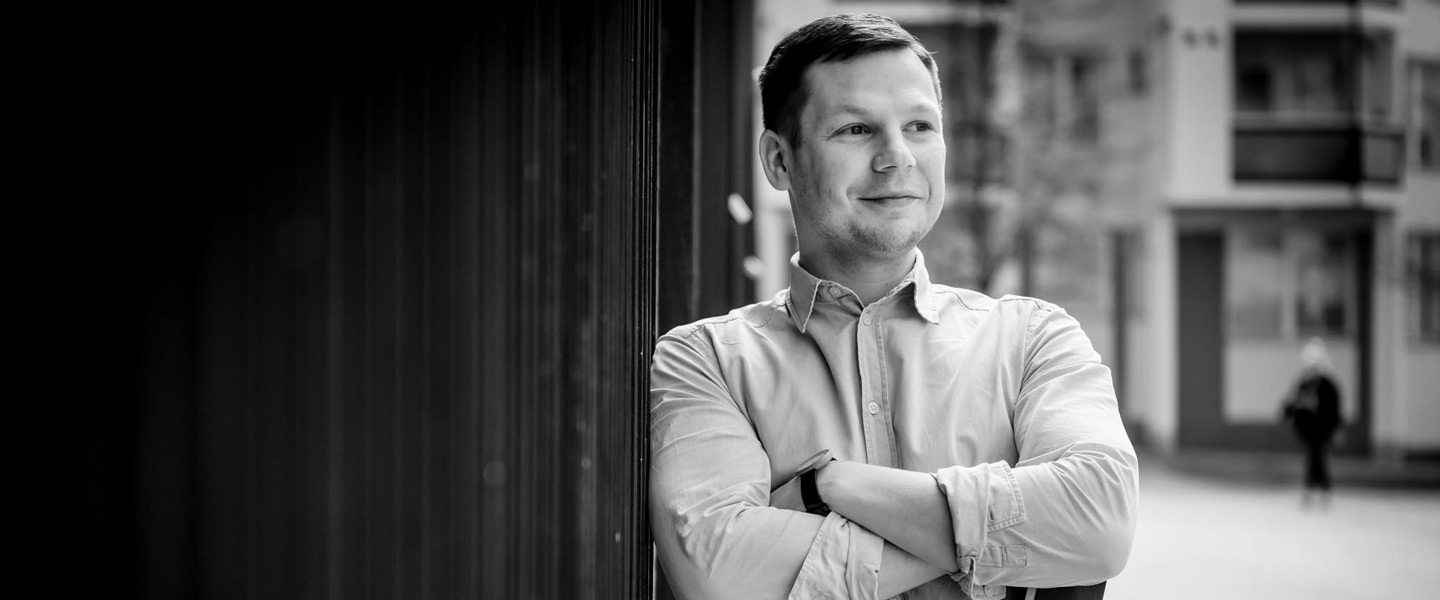 Architect Vesa-Pekka Kiiskinen returned to UKI Arkkitehdit from his job in the construction industry. Discussions with key persons at UKI made the comeback decision easy: interesting personalities, diverse competence and warm atmosphere were attractive. Vesa-Pekka believes strongly in the architecture of cooperation and brings more chief designer and project leader competence to UKI Arkkitehdit.
"Sitting on the other side of the table confirmed the feeling that it's cooperation that makes a good building. All parties are needed for a successful result. Different actors must be able to work in cooperation where everyone has a place", says architect Vesa-Pekka Kiiskinen, who returned to UKI Arkkitehdit after working in the industry for almost four years.
After six years at UKI in 2016, Vesa-Pekka moved to a listed construction company, where his tasks developed from architectural designer to chief designer and finally to planning chief with responsibility of all different design sectors.
As planning chief in a construction company – and chief designer in the whole project at the same time – Vesa-Pekka could see production from the angle of buildings being constructed. At the same time, he learned how data models can be used in different design phases and how logistics links in with smooth overall operation.
"Experiences in the construction industry brought a giant leap to my know-how and vision. There I could develop also in my discomfort zone. The greatest benefit in all that I have learned is that now I can look at the big picture more objectively from the viewpoints of the customer as well as the constructor and the entire design", he says.
At the beginning of his career before UKI Arkkitehdit, Vesa-Pekka worked as industrial designer at Lappset Group – at the intersection of industrial art, industrial production and industry. The challenge was to design marketable and durable play and exercise equipment, which are also practicable to produce industrially.
"Constructing is a lot similar: what you design must also be cost-efficient to produce. When a building starts to rise from the bottom of the pit at the site, industrially manufactured components are often used there, too."
Focus on people and their skills
In his projects in the construction company Vesa-Pekka Kiiskinen enjoyed ongoing projects at the customer interface and negotiations of new projects in competitive dialogues, for example. Understanding the customer point of view and listening to end users were valuable in that work.
"Natural areas for me at UKI include residential and business premise sales as well as the entire school and day-care centre sector. It's highly important for the profitability of construction companies that the design is focused on the right issues. We have seen only the tip of the iceberg in the utilisation of data models."
"Using data derived from models in construction increases productivity and improves quality," underlines Kiiskinen, who has accumulated design management experience in many projects and now brings it to UKI's construction company customers.
UKI Arkkitehdit has advanced on a path of growth and development in recent years. Vesa-Pekka attributes this to strong competence in different sectors, and also to a culture where good personnel management is combined with an atmosphere of empathy and humanity.
"At UKI we work among people with focus on the people and their skills. When a specialist feels good in the work community, the result is not only happiness but also productivity."
"Working life changes, and especially the new generation doesn't want to receive everything force-fed and controlled from the upper level. They appreciate good treatment and opportunities to utilise and develop skills. That's why UKI-style empathy and humanity are our winning characteristics", Vesa-Pekka Kiiskinen concludes.