New Hospital to be built in Oulu – UKI Arkkitehdit part of the Alliance Team
The Northern Ostrobothnia Hospital District, the designers and contractors have signed an updated version of the alliance contract for the first phase of Future Hospital OYS 2030 renewal programme. The contract sealed the construction of the first phase of the hospital.
The project alliance includes contractors Aro Systems Oy and NCC Suomi Oy, designers and consultants UKI Arkkitehdit Oy, Arkkitehtitoimisto Lukkaroinen Oy, Arkkitehtitoimisto Tähti-Set Oy, A-Insinöörit Suunnittelu Oy, A-Insinöörit Rakennuttaminen Oy, Granlund Kuopio Oy and Granlund Tampere Oy.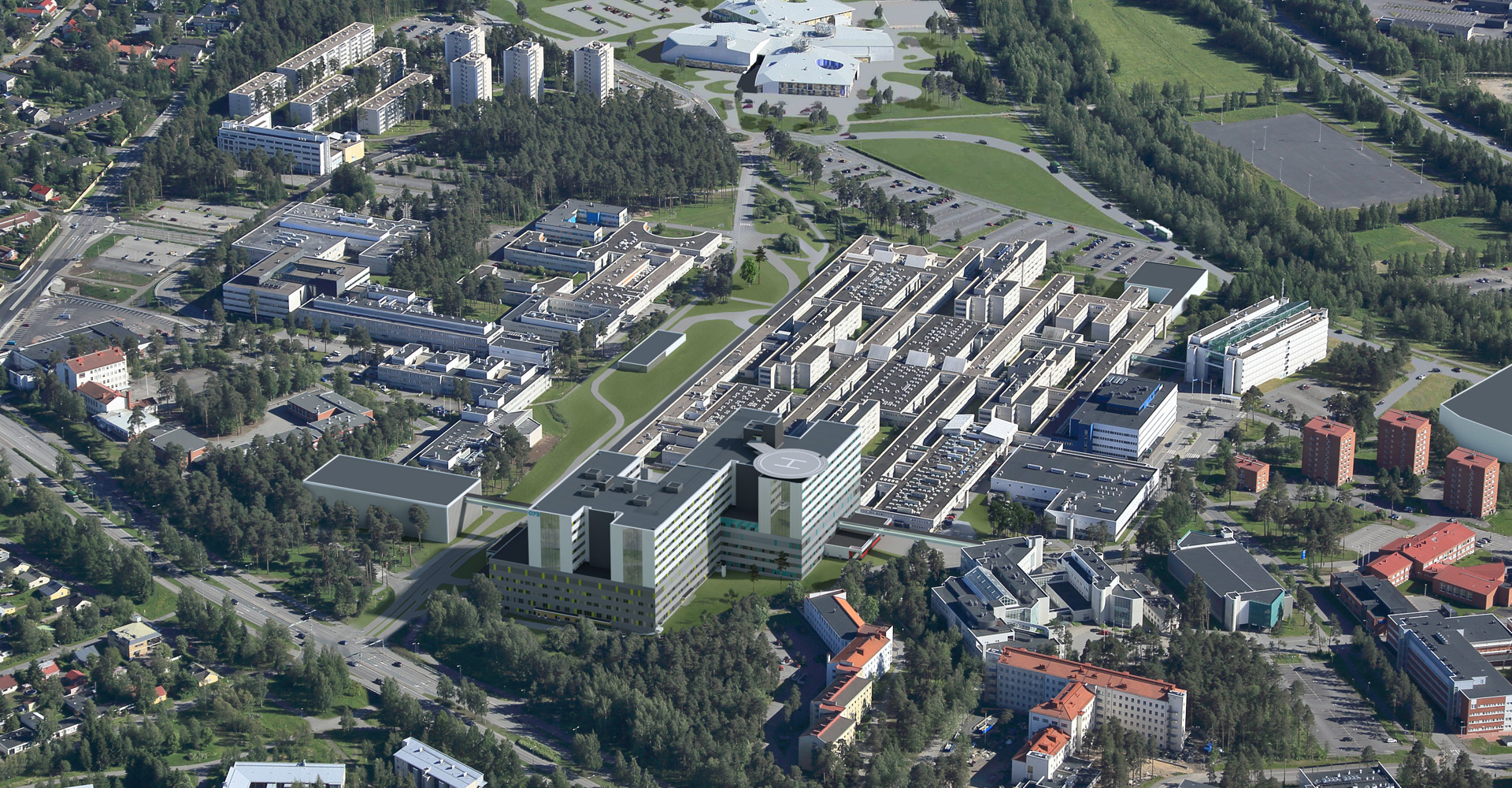 First phase of the project consists of the A building. The gross area of the A-building is approximately 58,560 brm². The total cost of the building construction is approximately 208 MEUR, and the total cost of the design process is approximately 25 MEUR.
"We are very pleased to be involved in such a significant project. We work together to build the future of Northern Finland's well-being."
Mikko Heikkinen, CEO of UKI Arkkitehdit
The Ministry of Social Affairs and Health of Finland granted an exemption for the construction of the first phase of the new hospital in November. The master plan change for Kontinkangas area and the demolition permit were both confirmed and obtained in December. Building permit was obtained in January and construction is scheduled to begin in March 2019.