Oulu Lasaretinsaari invitational Architecture competition
UKI Arkkitehdit Oy was one of the three participants invited to the architectural competition arranged by the City of Oulu, the Organisation for Respiratory Health in Finland and Rakennusteho Group Oy. The goal was to find a basic proposal for the infill development and town plan change of Lasaretinsaari in Oulu. The competition was implemented in compliance with the SAFA competition rules.

The goal of the design competition was to find a solution which would consider the starting points and characteristics of the historical and nationally significant constructed cultural environment (RKY 2009) of the river Oulu estuary, and develop the area to a more diverse use for its current functionality and high-grade habitation through infill development. The proposal was expected to represent high townscape, architectural, functional and residential values. The total permitted building volume was specified at about 13,000 m2.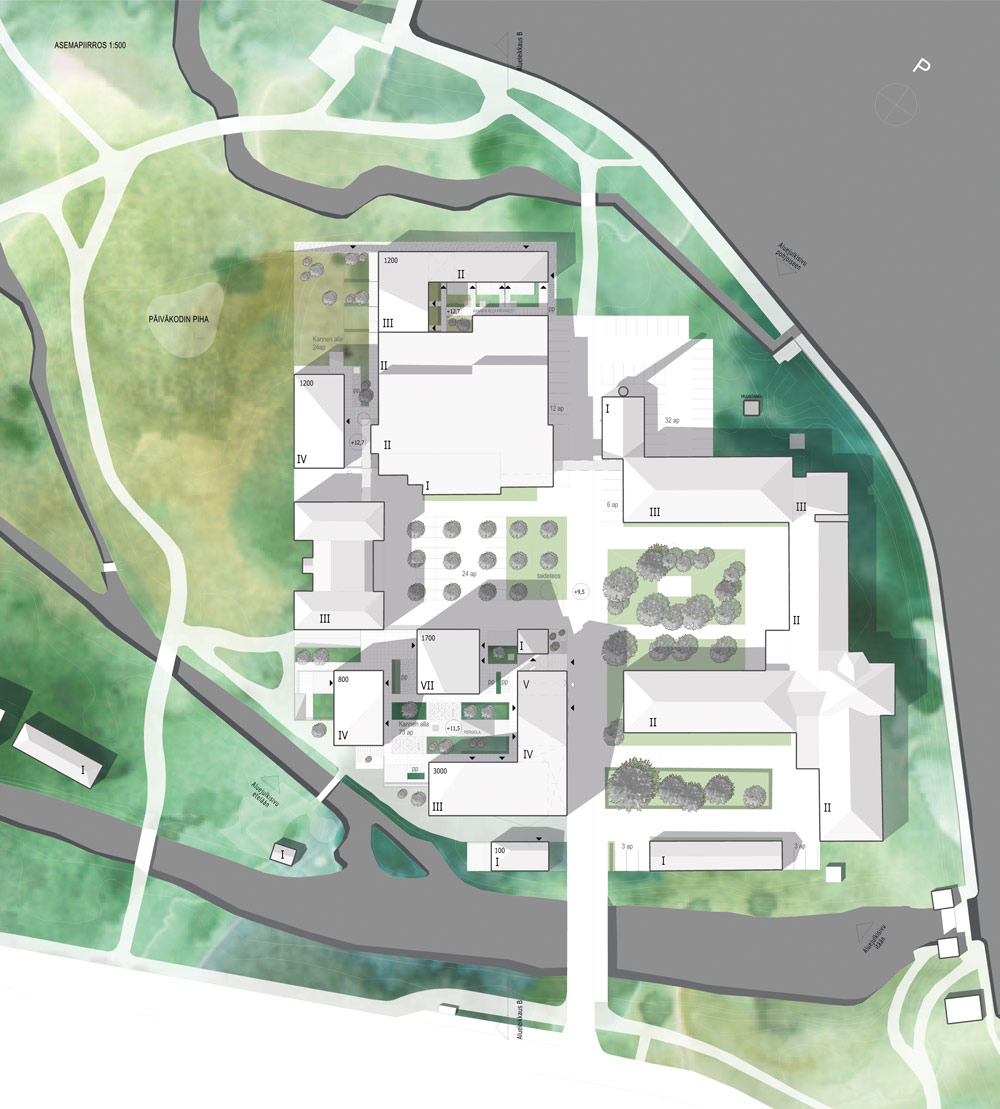 Lasaretinsaari is distinctive in the townscape of the buildings in the area. Seen from the direction of river Oulu, the area is a harmonious whole, detached from the landscape, and this was also the basis of the UKI Arkkitehdit proposal. The infill development design of the valuable cultural history of Lasaretinsaari respected the old buildings and gave them room. The hill-shaped composition reflected on the surface of river Oulu was complemented by new buildings with confidence and serenity.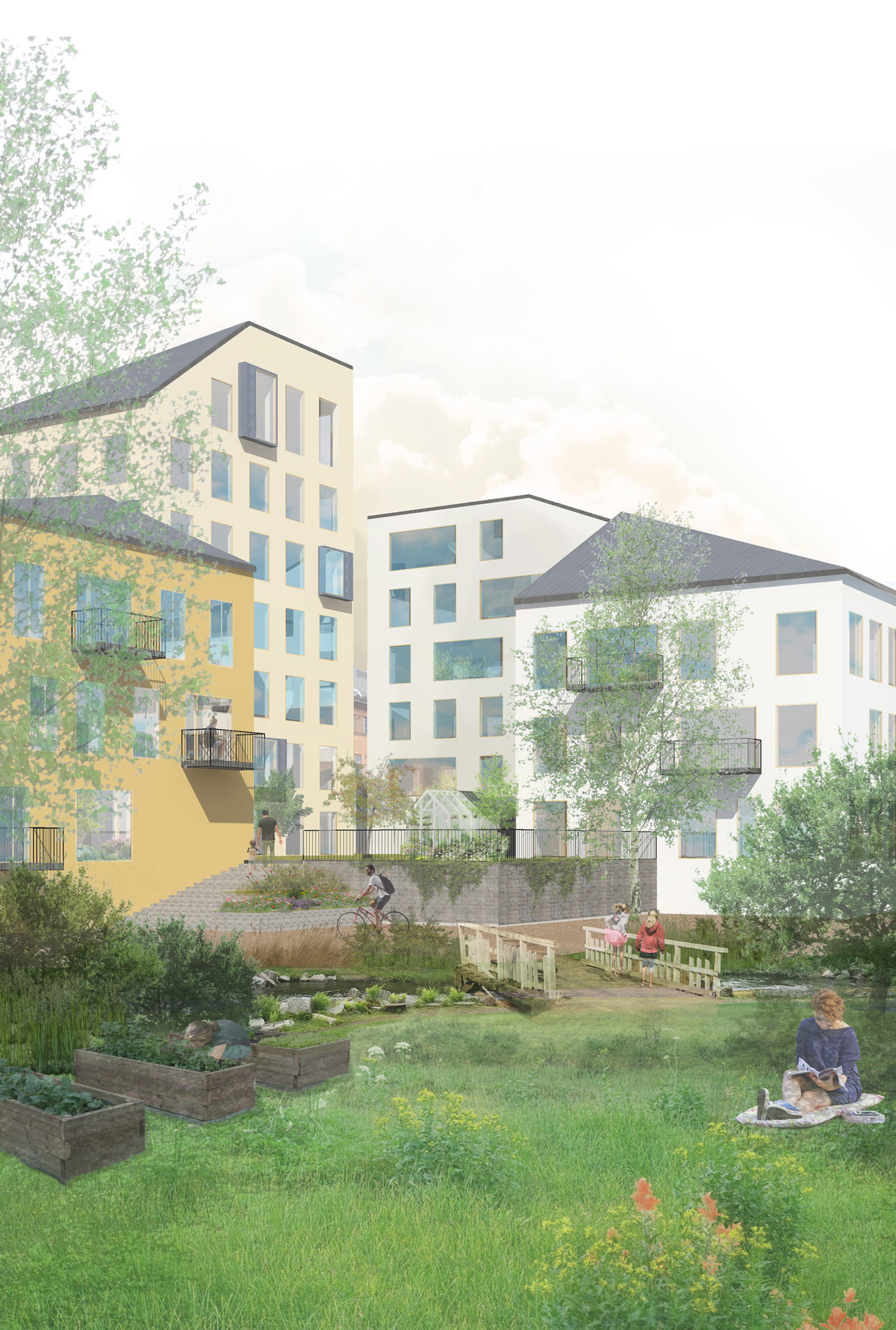 The competition area was bounded by a large and verdant public town park. The constructed environment and the park merged gradually in our proposal. The vegetation rose from the park to the green decks of parking spaces and the garden rooms of high-rise apartments. The high, vertical windows of the apartments opened to many directions and provided views to the river, park and courtyards. Townhouse in the western block offered loft apartments, where the floor plan could be modified to the wishes of the resident.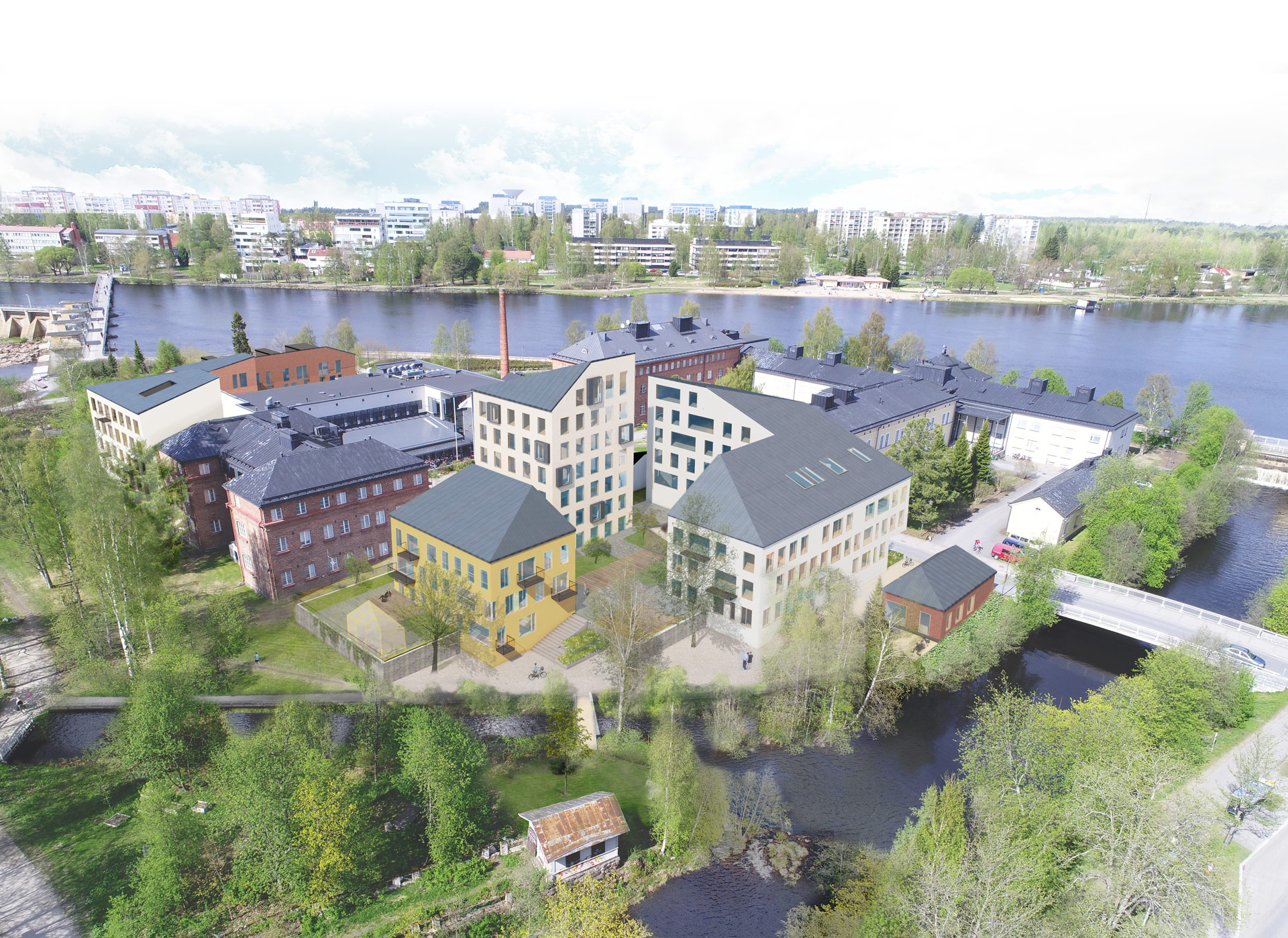 The competition results published on August 16th 2017 awarded the ARK-house arkkitehdit Oy from Helsinki. The UKI Arkkitehdit proposal was commended for complementing the area peacefully and harmoniously, planning green spaces in harmony with the surroundings, and designing diverse residential solutions to benefit from the special character of the area.