Piippuranta in full speed in
Jyväskylä
Piippuranta in Kangas is the most important regional development project of Jyväskylä. Piippuranta constitutes a comprehensive area for residence, working and services, and provides a natural connection between the centre of Jyväskylä and the Seppälä town district.

UKI Arkkitehdit and Lunden Architecture Oy won the open architectural competition of the former paper mill area in 2014. Now construction is in full speed in Piippuranta.
"There are currently eight construction sites in operation in the area"
counts architect Sampo Ojala from UKI Arkkitehdit.
According to Ojala, one of the buildings designed by UKI Arkkitehdit is already completed and two are under construction. Two thirds of the Kangas project are still waiting for implementation, however. This probably means that there is still more design work in store for UKI Arkkitehdit.

Sampo Ojala estimates that the visions presented in the competition designs of both winning architectural firms have been fulfilled quite well. UKI Arkkitehdit has aimed at merging the industrial history of the area with the verdancy of Tourunjoki, as well as creating solutions to support communality and light traffic.
"The area has a strong and distinctive identity, on which we have wanted to develop modern solutions"
Sampo Ojala
These solutions are characterised by a certain kind of ruggedness, originality and varying storey heights of the buildings, for example.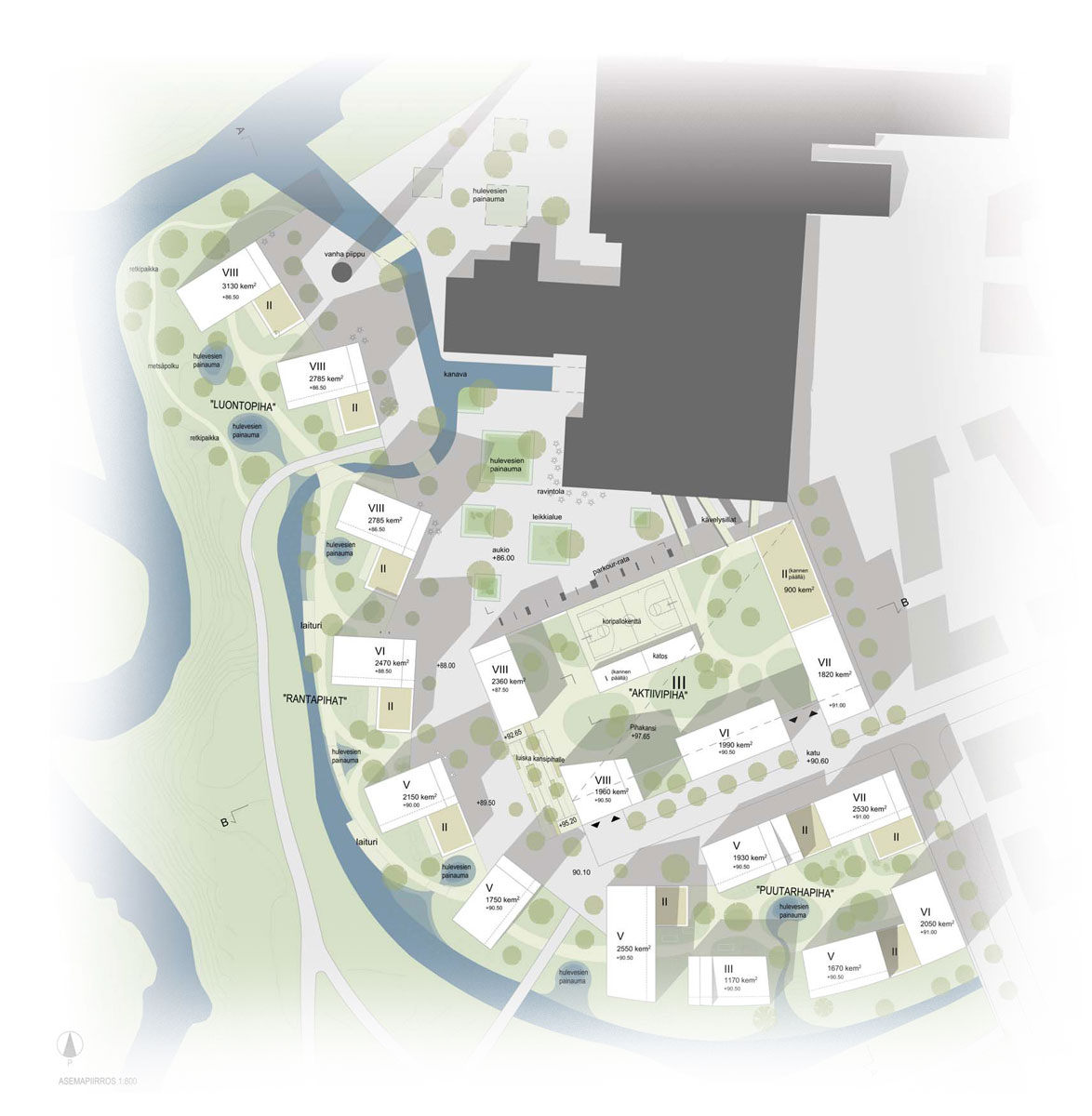 According to Ojala, design assignments of the Piippuranta type and size are quite rare, but not entirely unique. In recent years, UKI Arkkitehdit has been ranked first in such competitions as the Siikaluoto area in Pietarsaari and the Törnävä area in Seinäjoki. The firm is currently participating an invitation competition for designing new residential and office buildings in the Lasaretti area in Oulu.