Ähtäri campus
Ähtäri 2024 7 236.00 brm² Seinäjoen koulutuskuntayhtymä SEDU Tietomallihanke Terve talo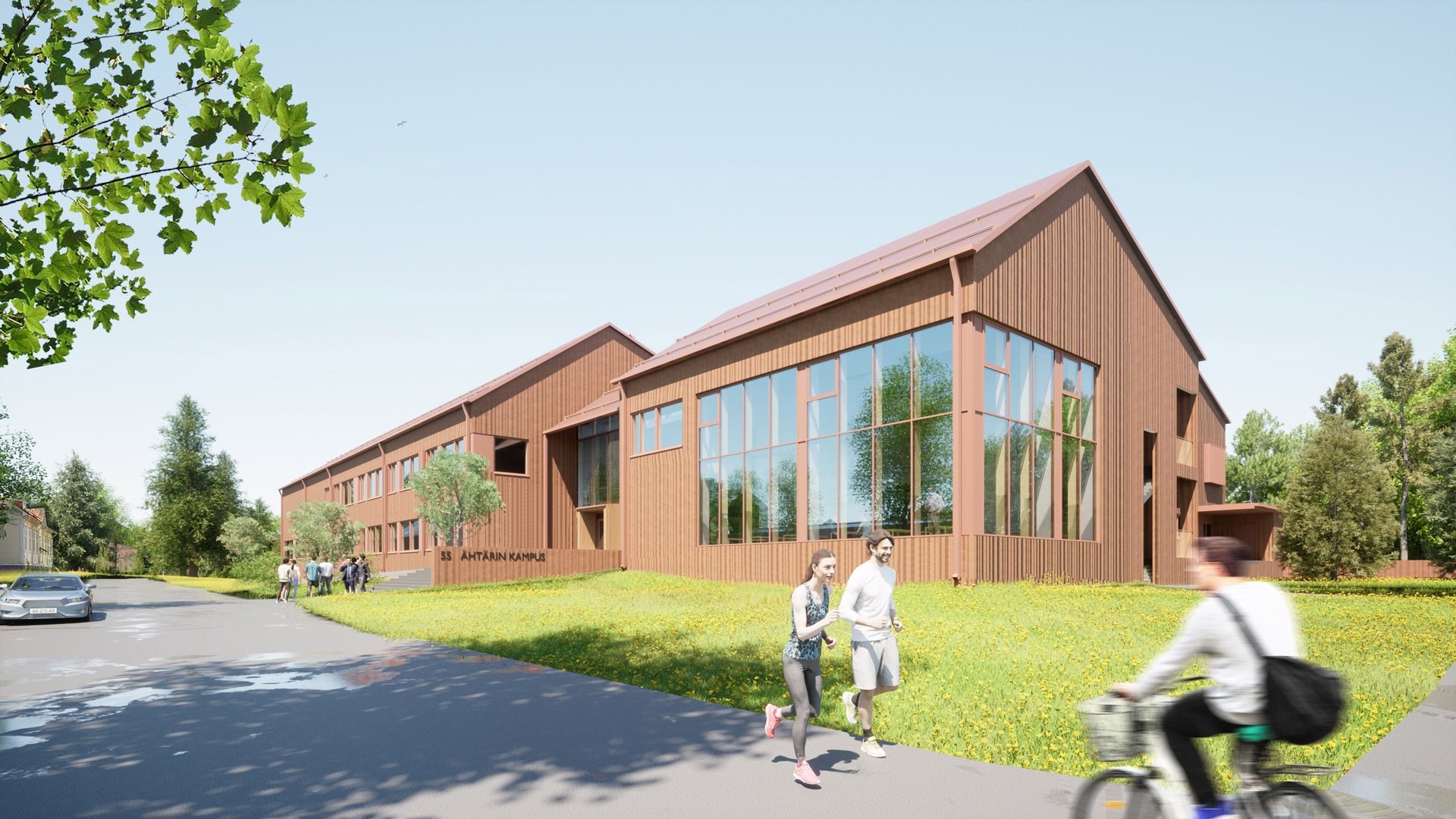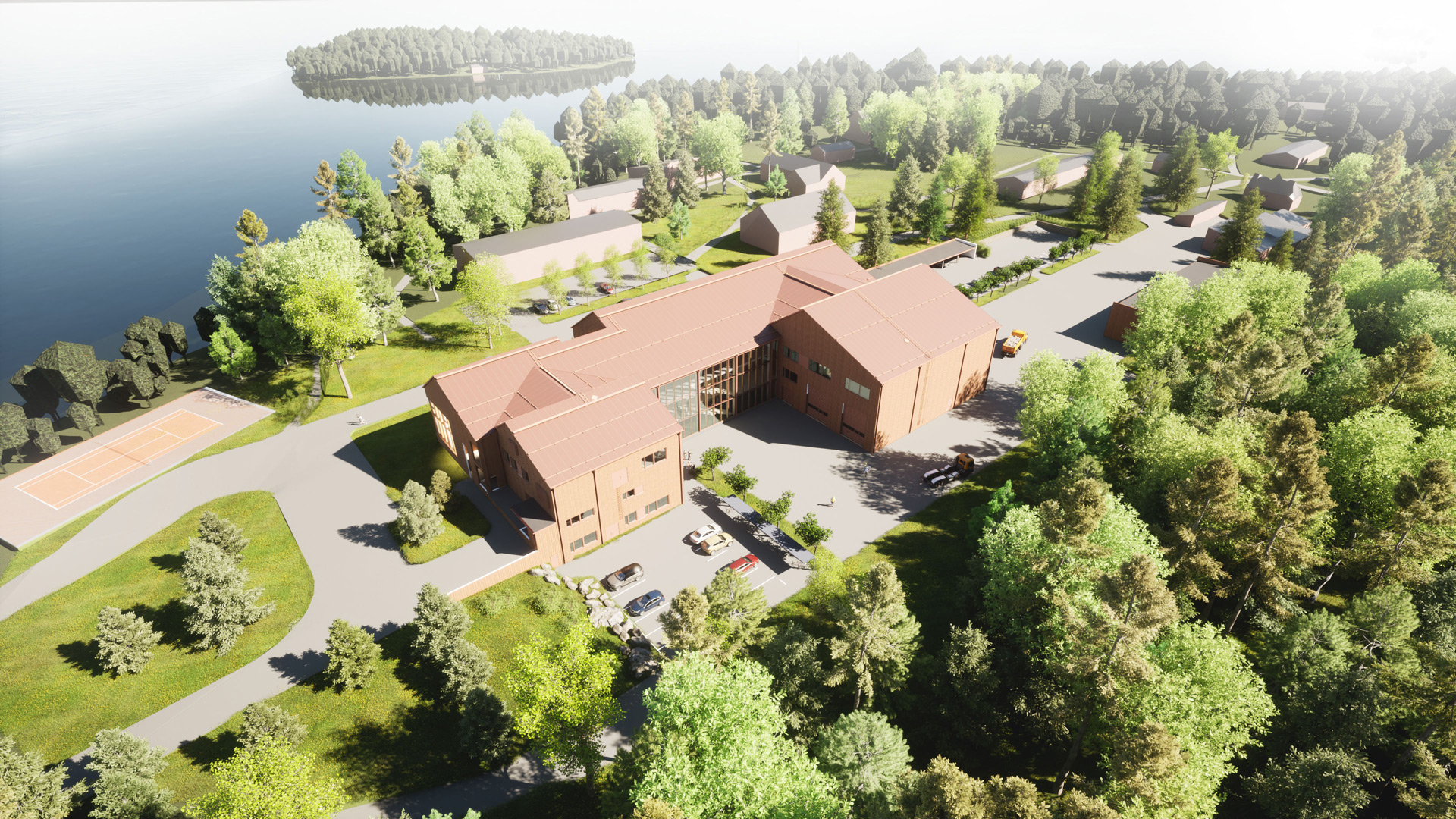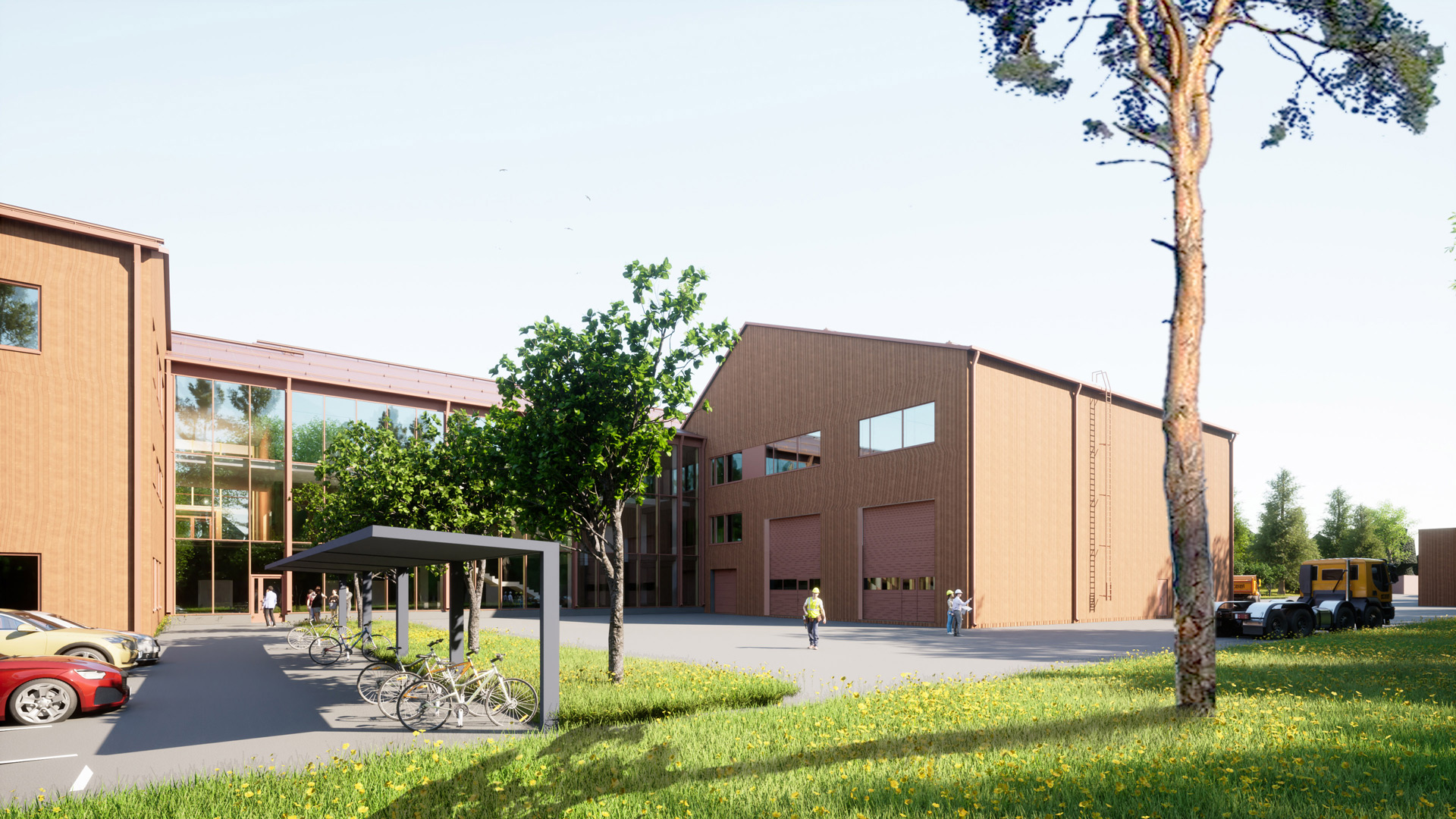 The new Ähtäri campus combines the vocational education of Seinäjoki Joint Municipal Authority of Education and Ähtäri Senior High School under the same roof in the naturally beautiful Tuomarniemi area. The area is part of the nationally significant constructed cultural environment, and the basic idea of the new buildings is to respect the existing protected buildings and courtyard with its protected woods in the area.
The new campus consists of four sections and their connecting lobby spaces that foster natural everyday encounters and encourage communality. Sectioning the building complex into smaller parts also adapts the scale of the building naturally to the historical and dignified environment. The campus includes a variety of options for ca. 450 students – forestry, engineering and production technology, electrical engineering and automation technology, social and health care, restaurant and catering business and senior high school.
The materials have been selected with special attention to long-term durability and low maintenance needs, and straightforward and robust materials also emphasise the building's smithery character – the building has premises from forest machine halls to social and health care nursing classes. Umber shutterboard concrete surfaces, Finnish conifer, glass and steel are predominant materials both in the exterior and interior.