Ball beverage packaging factory
Mäntsälä 2012 teollisuus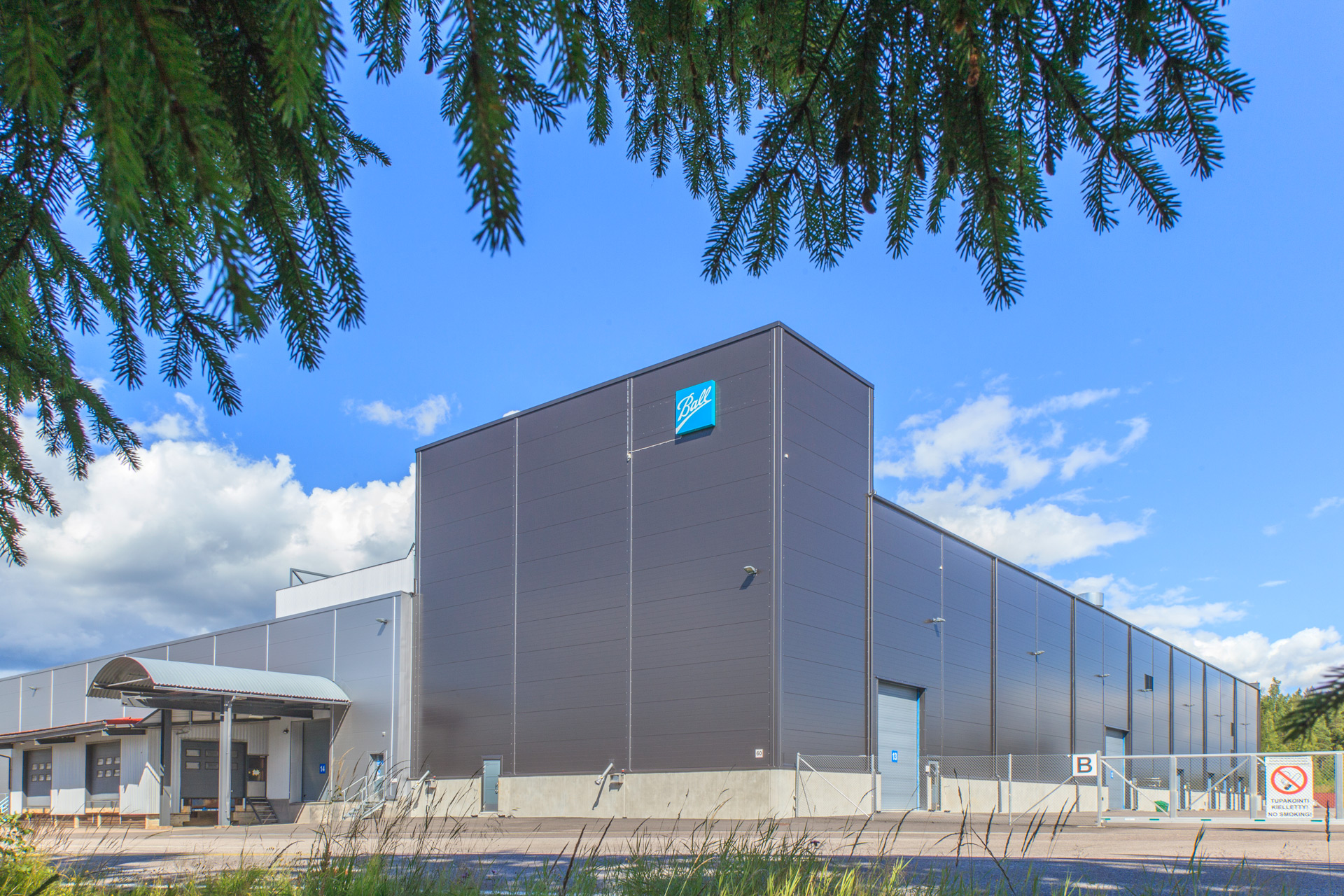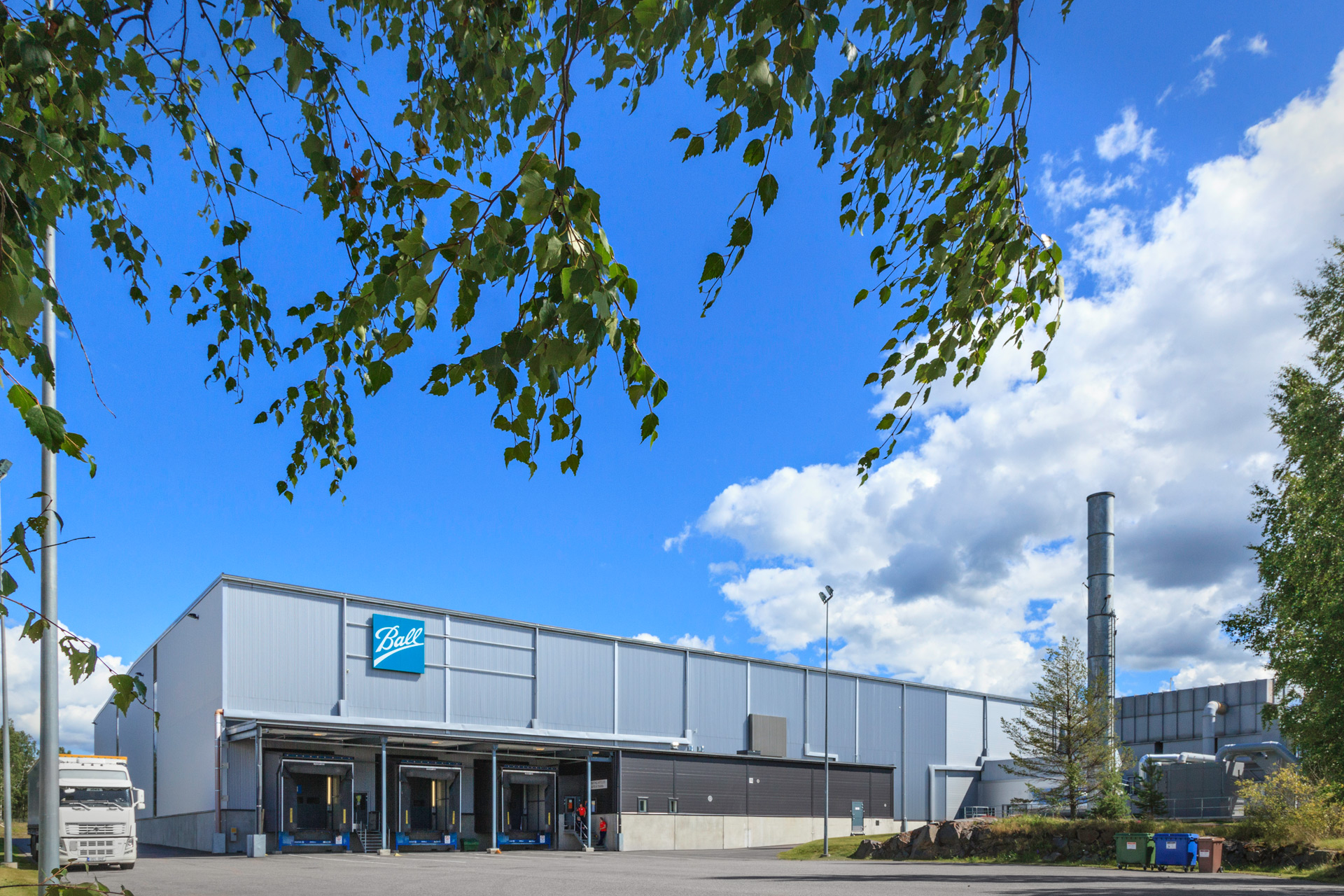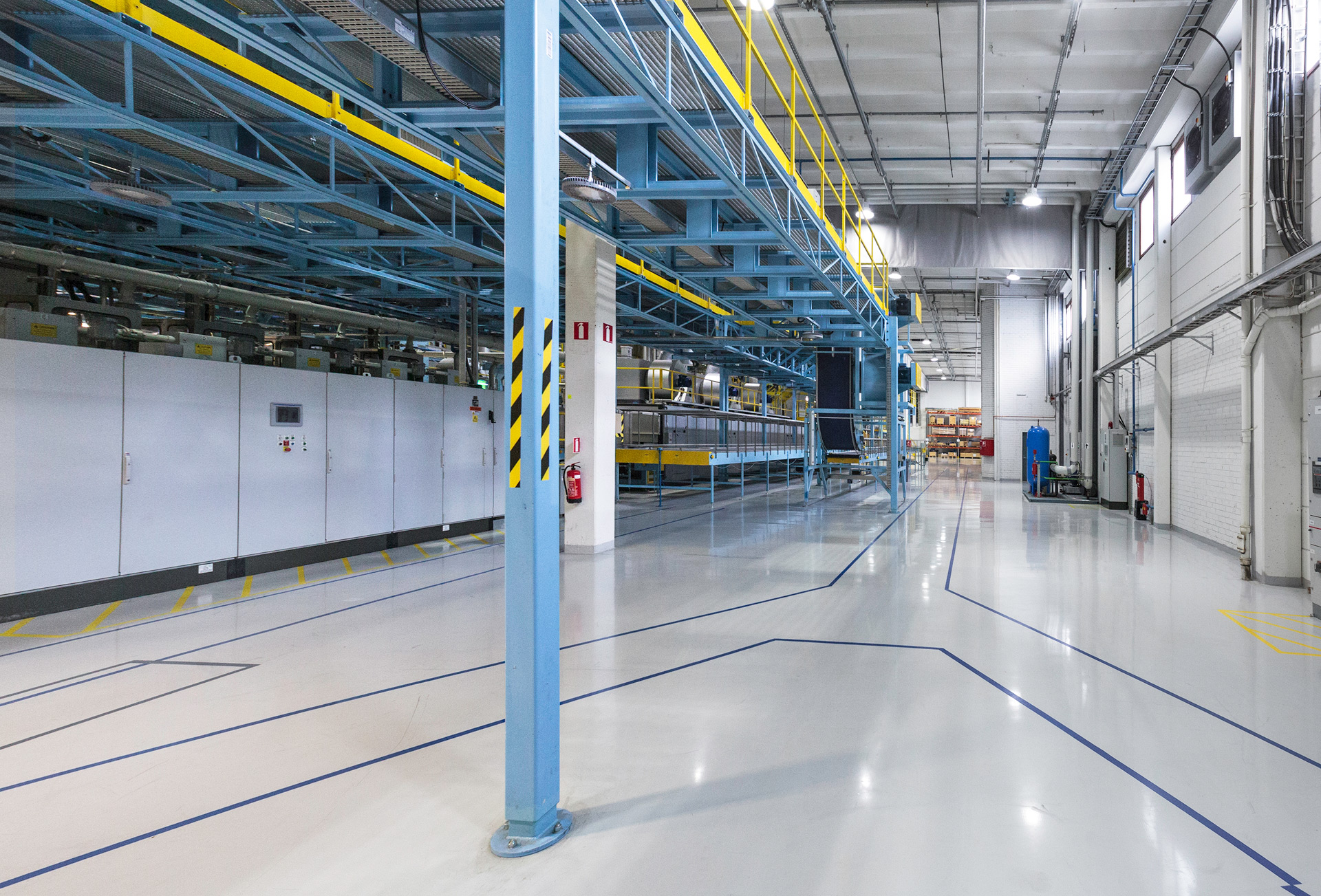 EMPTY INDUSTRIAL HALL REFINED INTO A BEVERAGE PACKAGING FACTORY
Ball Beverage Packaging Mäntsälä Oy produces light alloy beverage packaging in its factory in the Numminen village in Mäntsälä. The factory hall is based on an industrial building constructed in 1974. The production plant was born in 2012 when Ball – still called Rexam BCE at that time – renovated and expanded the empty hall.
The operational heart of the beverage packaging factory consists of production lines in the hall and the old office and administrative part on the side of the hall. Old parts were renovated for new production use. The old factory hall was also an important starting point for the design. Production support extensions were added to the hall where the process required them. The extensions contain chemical storages, a wastewater treatment plant, an unloading space for incoming goods and a cold storage hall for end products.
Most of the facade cladding in the factory is pvdf-coated metal-coloured steel sheet. The main colour in the renewed facades of the old building and the new end product storage is silver. The main colour in the facades of other extensions is metal graphite. Dark grey and blue are used as accent colours.