Chydenius skola
Kokkola 2019 5 200.00 brm² Kokkolan kaupunki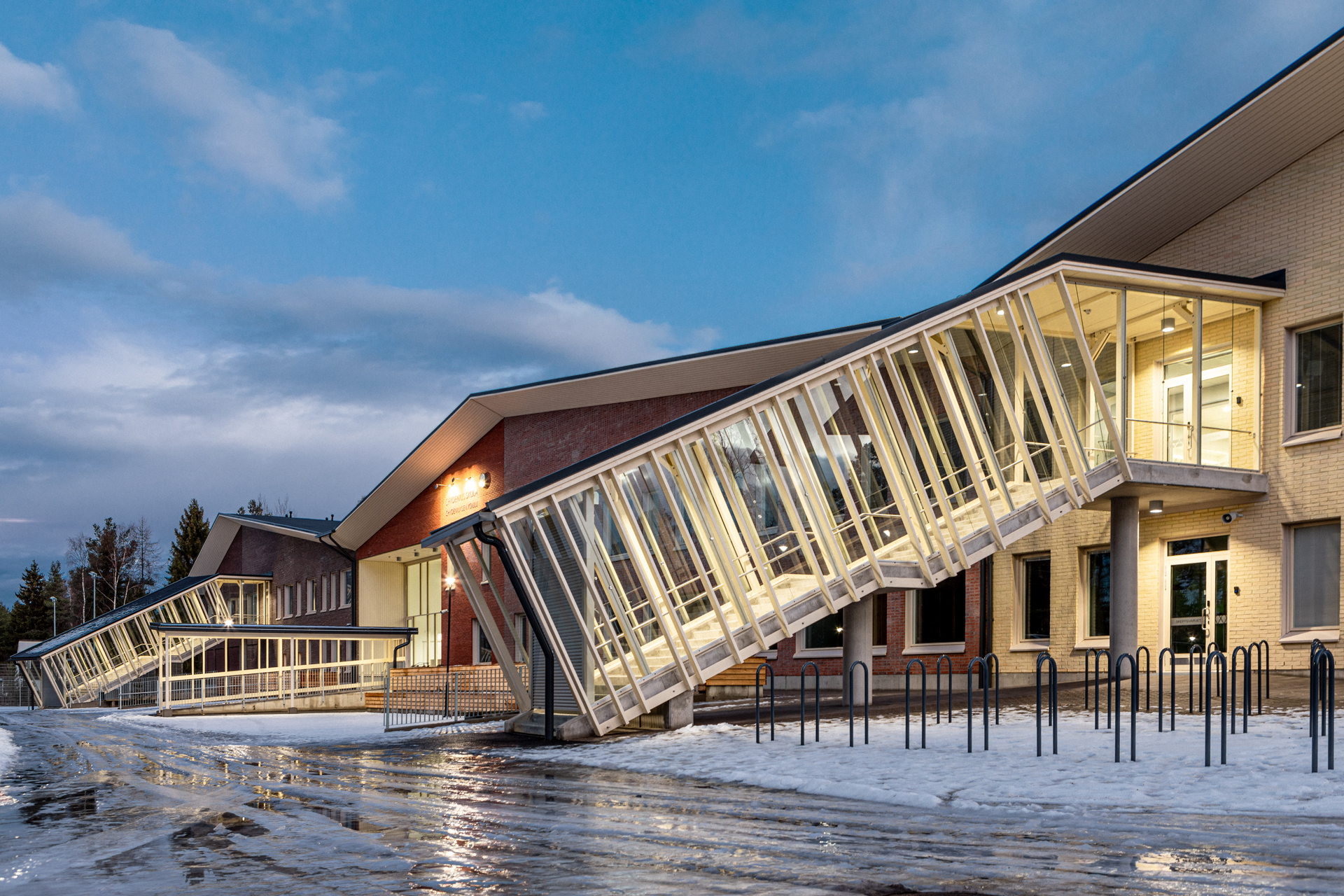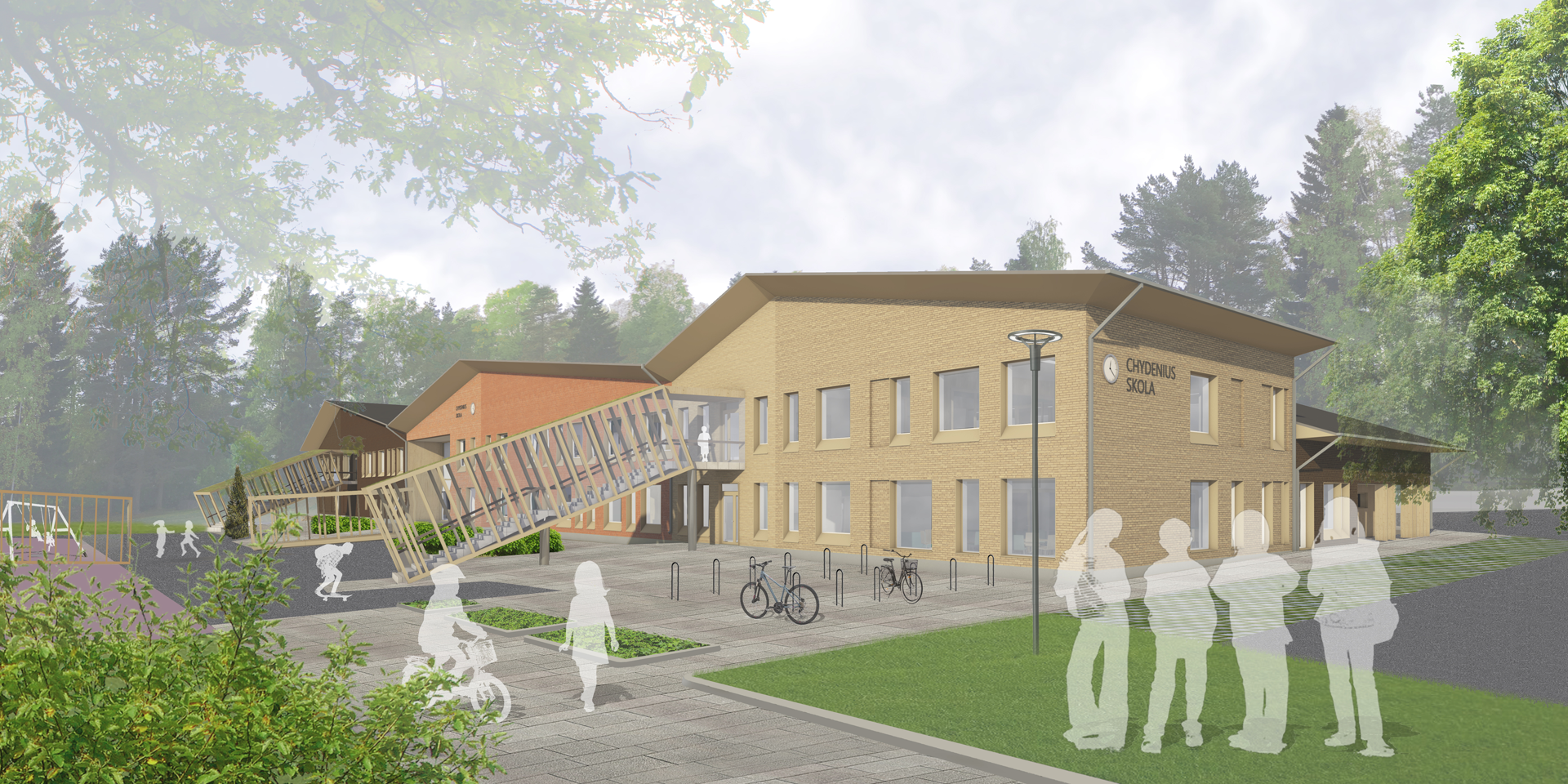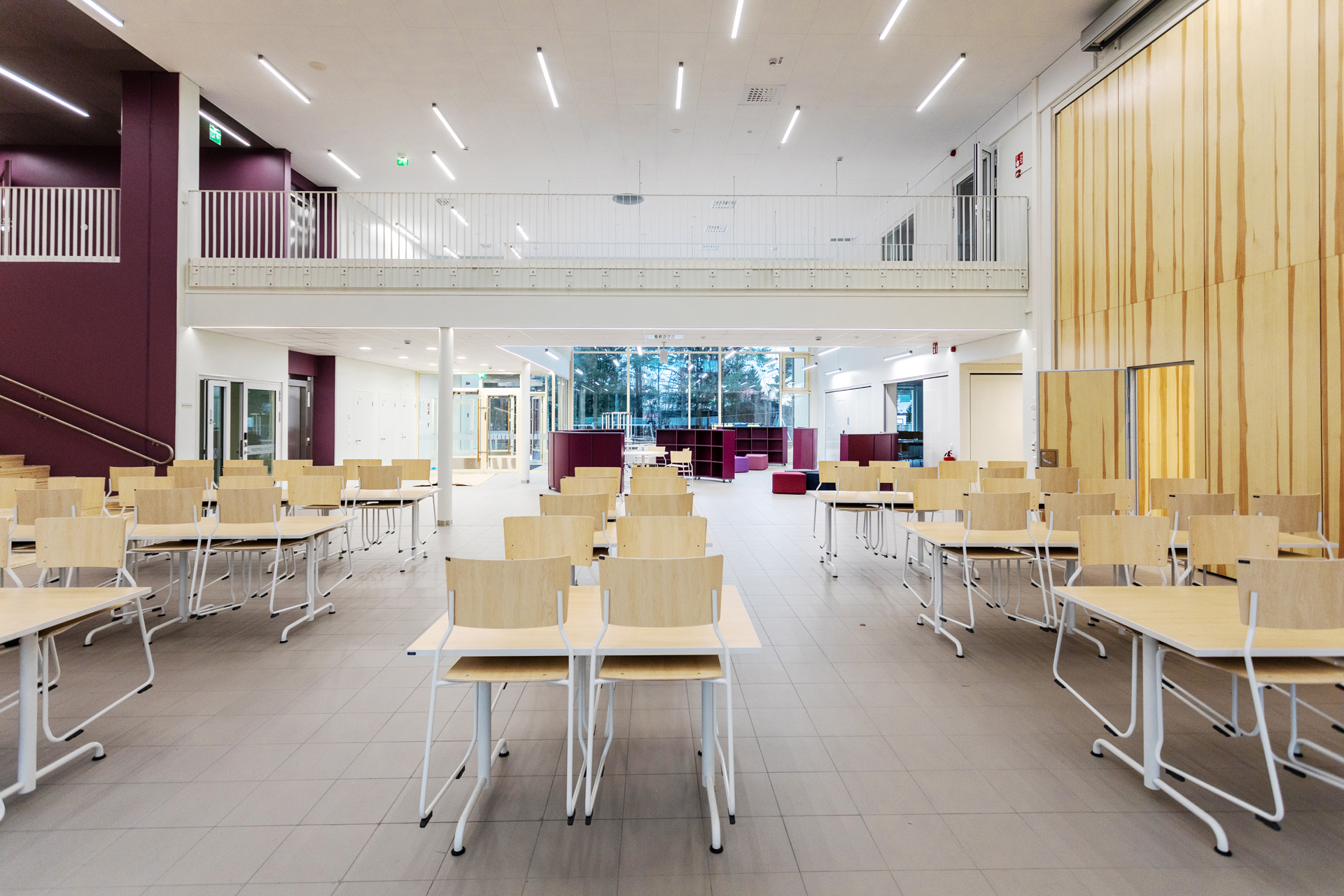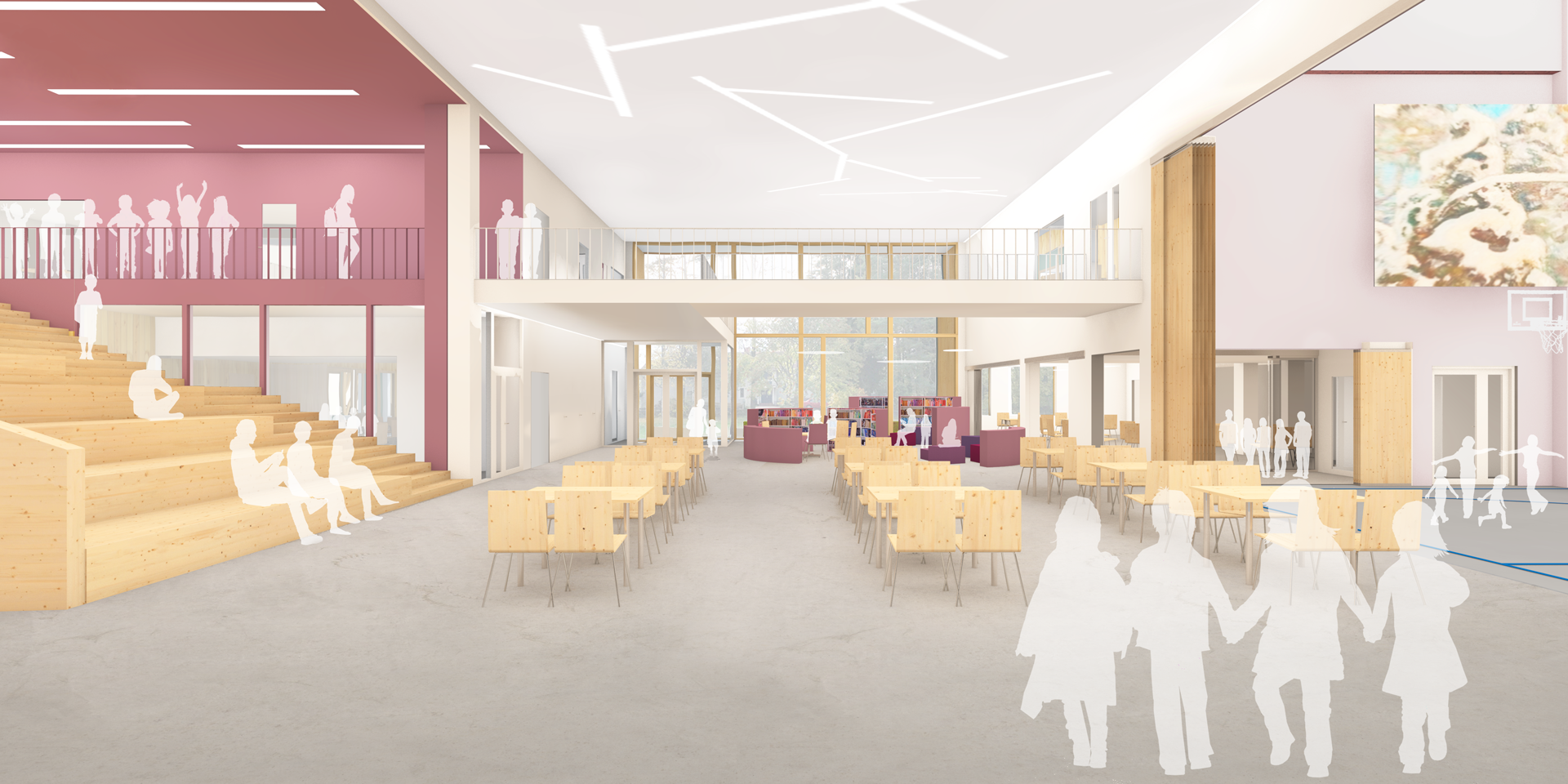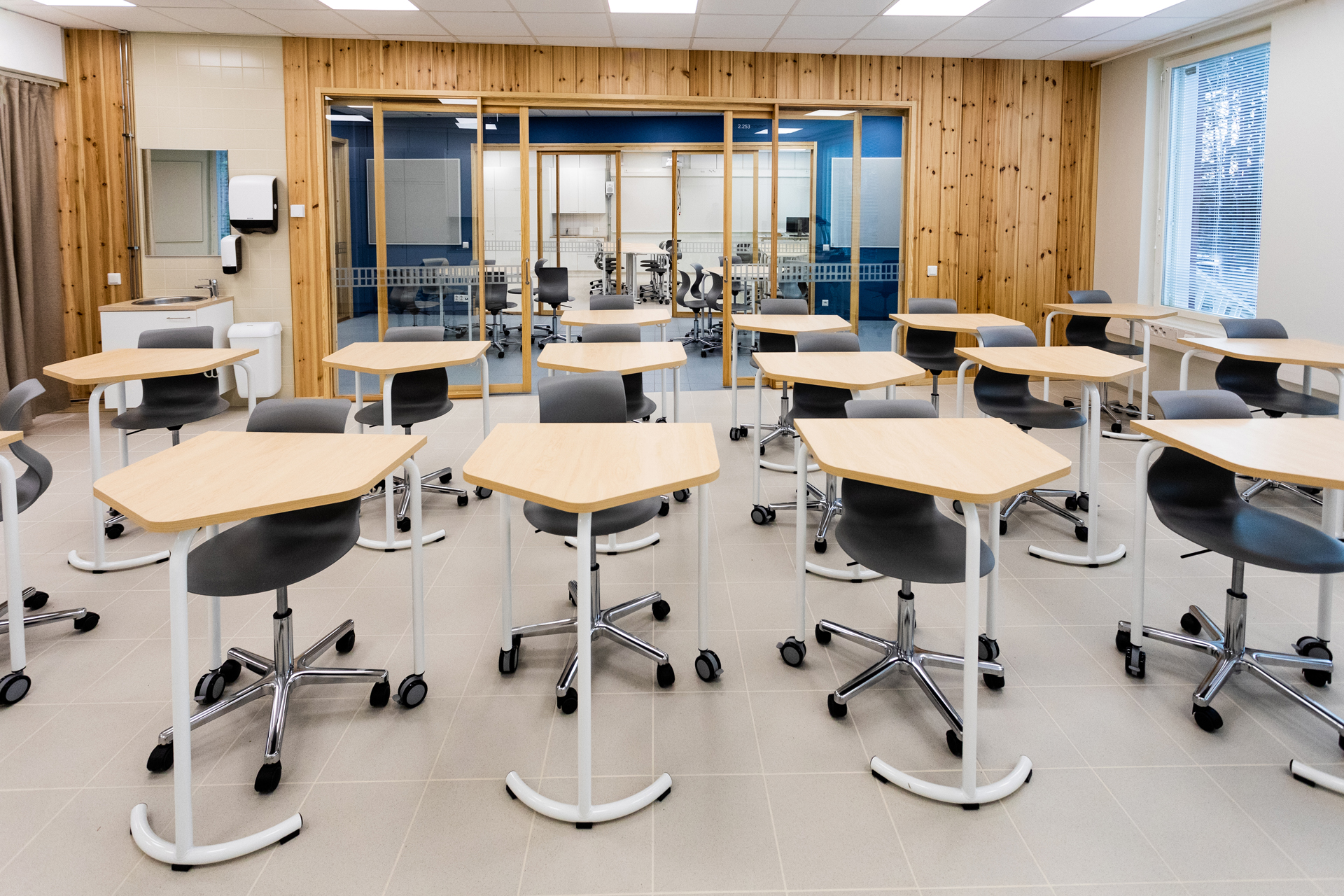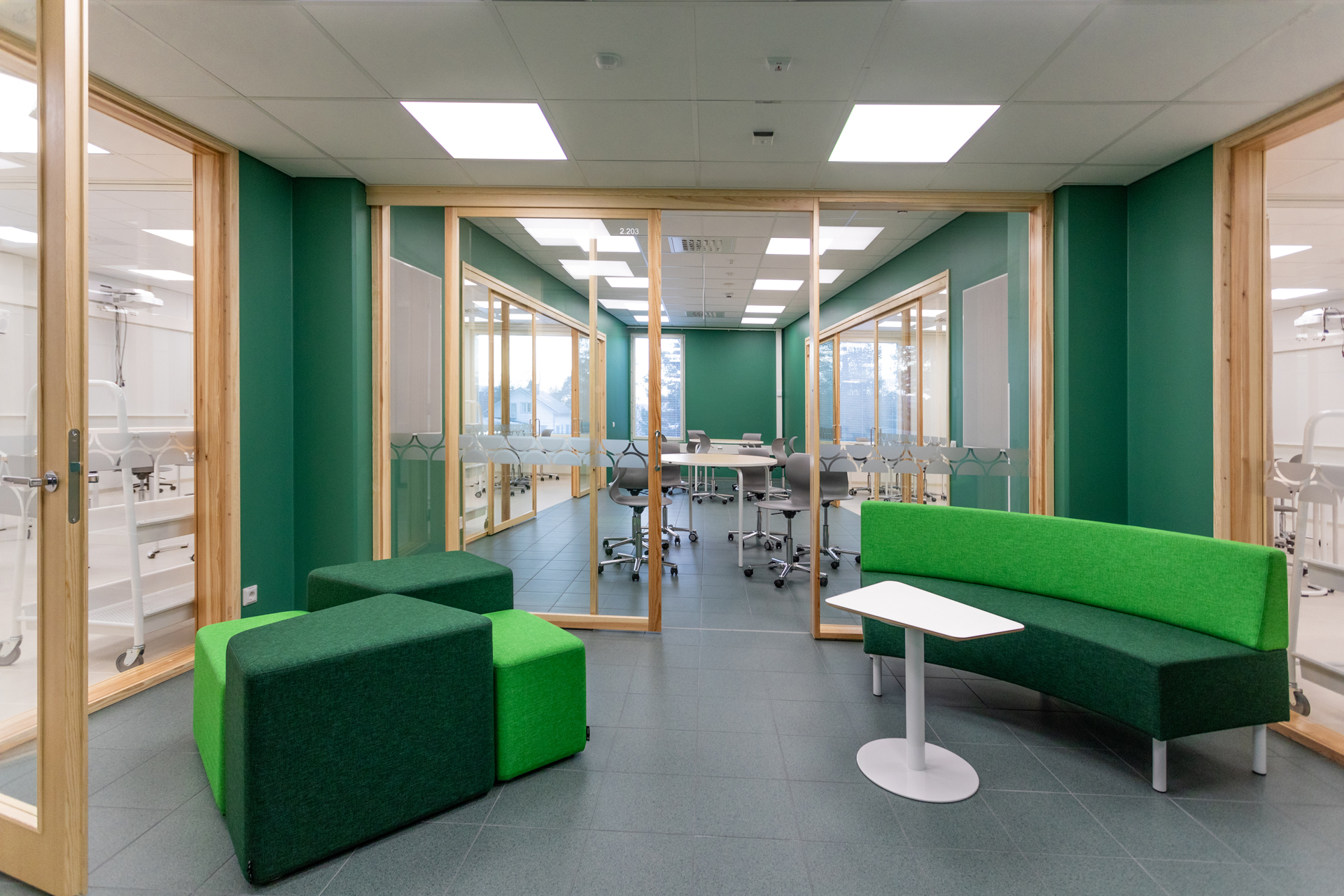 VARIED SPACES IN NEW SCHOOL
The new Chydenius school building in Kokkola – Swedish primary school for 320 pupils – has been deployed at the beginning of 2020. The middle of the building has a multipurpose atrium – the heart of the school and centre of events. The atrium has a dining hall, great staircase and library, among other things. The music and gym premises can also be connected creatively to the atrium.
The three cells of the school are around the atrium: premises for handicrafts, arts and physical exercise. The yard is part of the learning environment and invites to learn and exercise. The premises, which comply with the new curriculum, are functionally diverse and easy to modify. They provide various usage options when teaching needs change. The premises are also suitable for non-school activities, clubs and courses as well as bigger celebration, sports and fair events.
The school is located in the middle of a park-like area dominated by family houses. The building consists of six gabled parts, subdivided into smaller coloured surfaces by brick-clad facades. Natural and calm hues and materials continue inside the school. Material and colour choices create a coherent and comfortable structure in the size scale of a child.