Housing cooperative Jyväskylän Kaarna
Jyväskylä 2021 858.00 brm² Elani-Rakennus Oy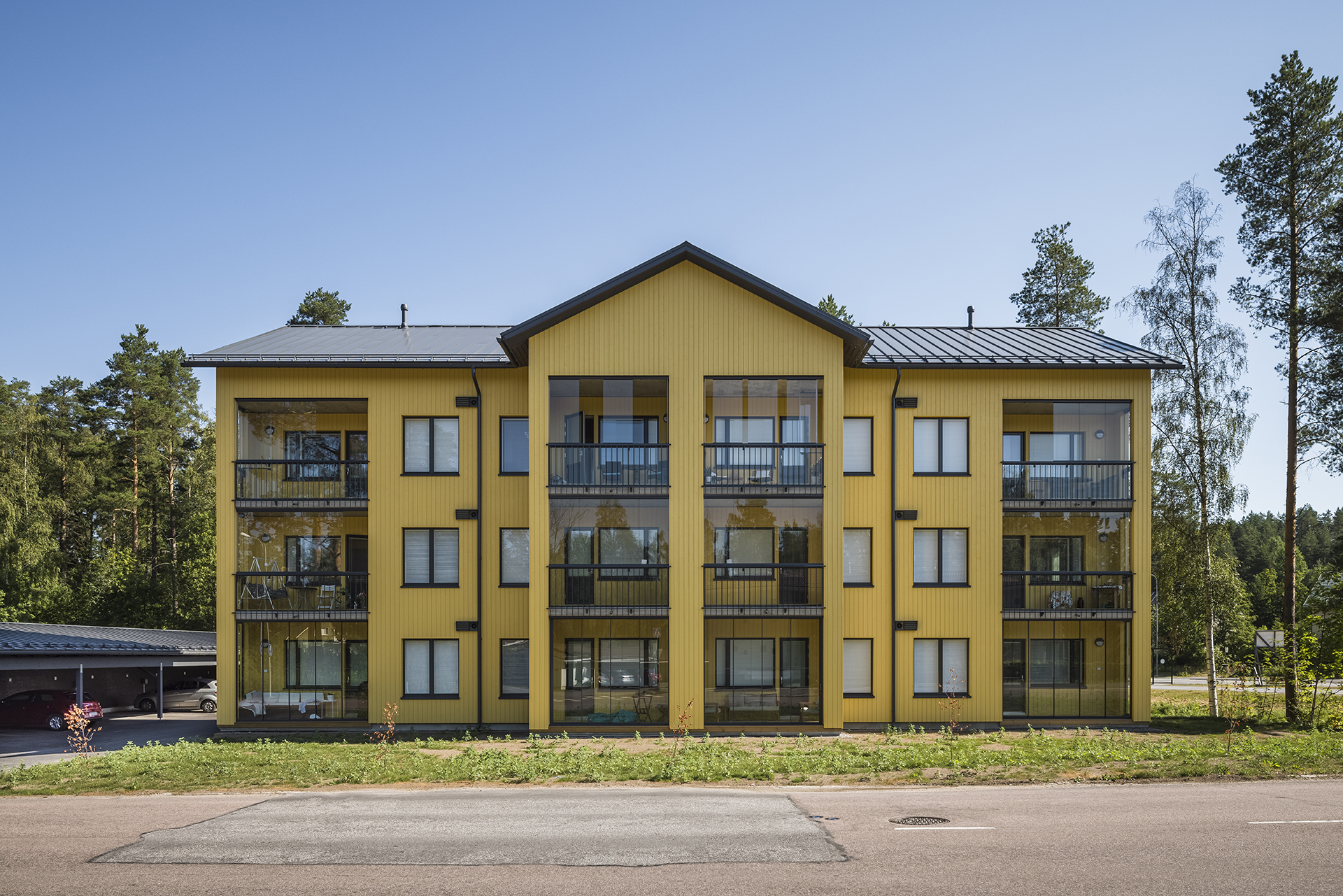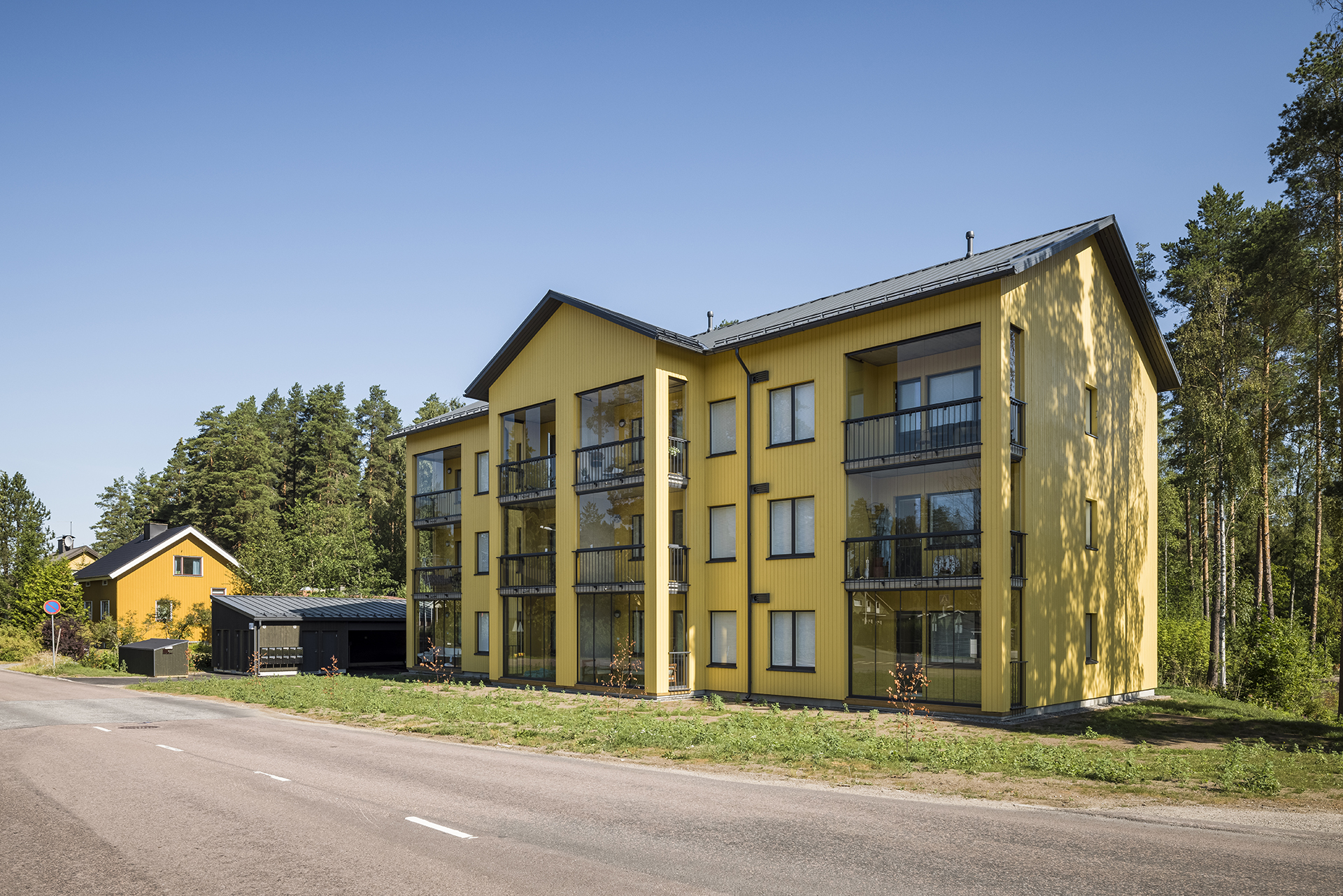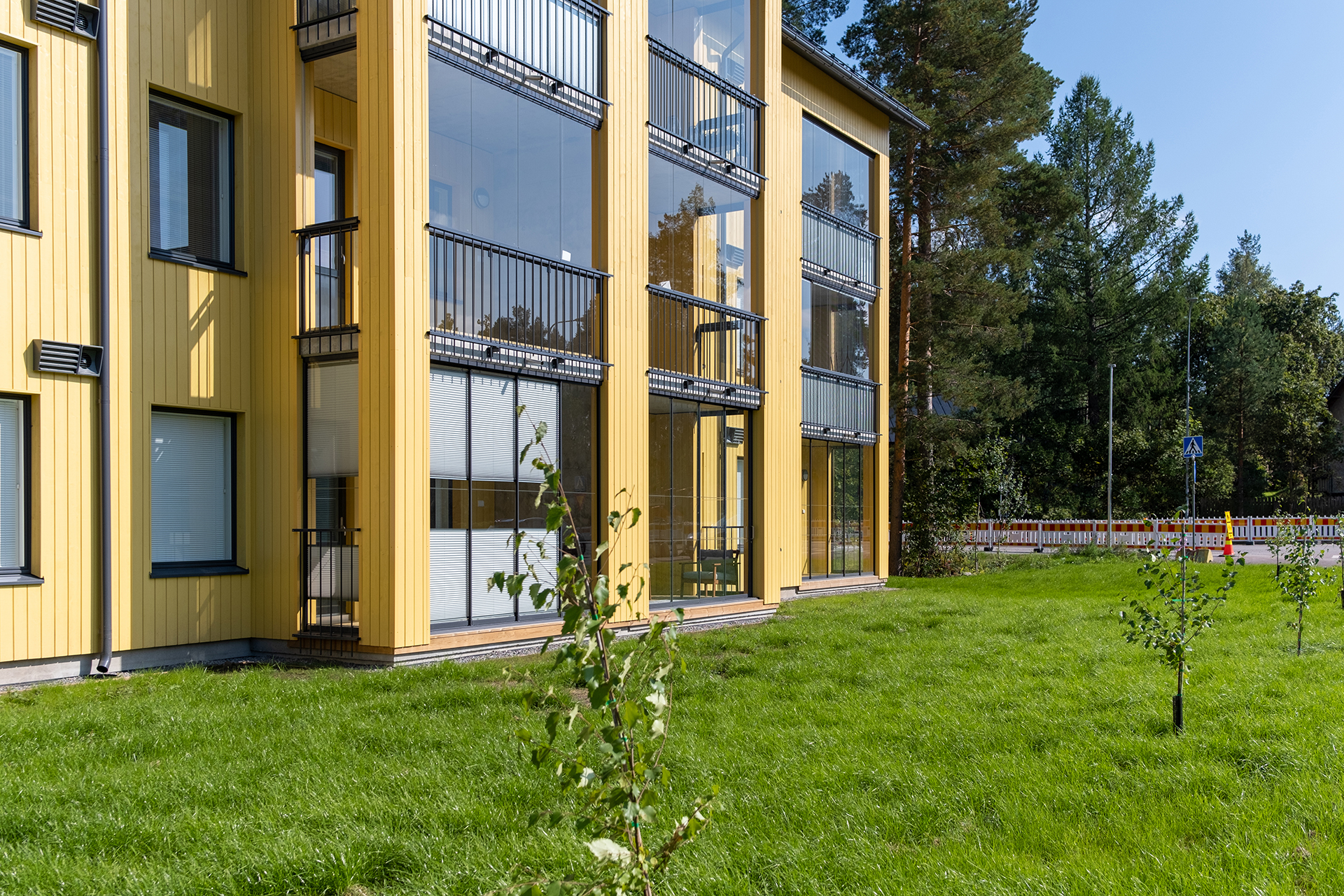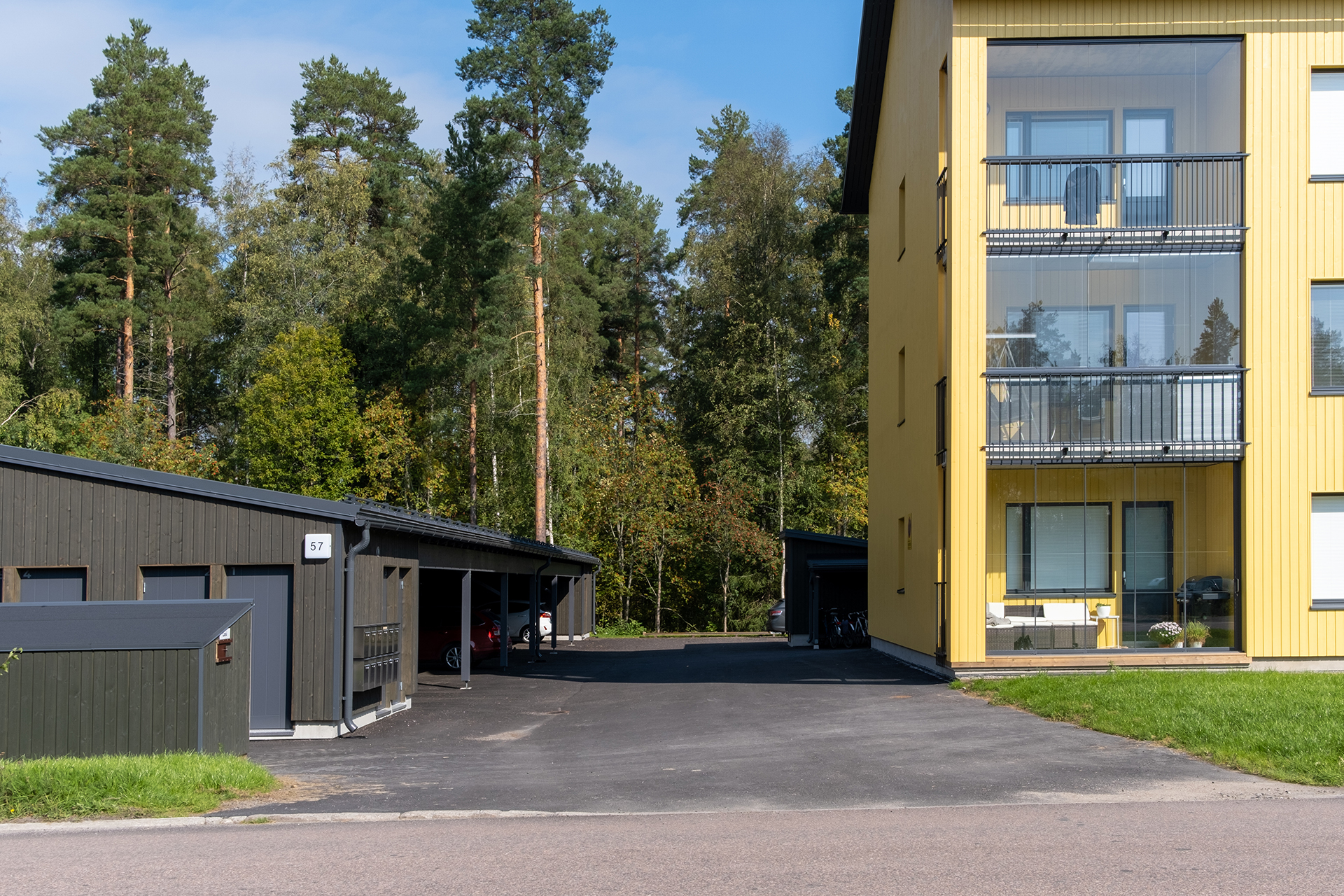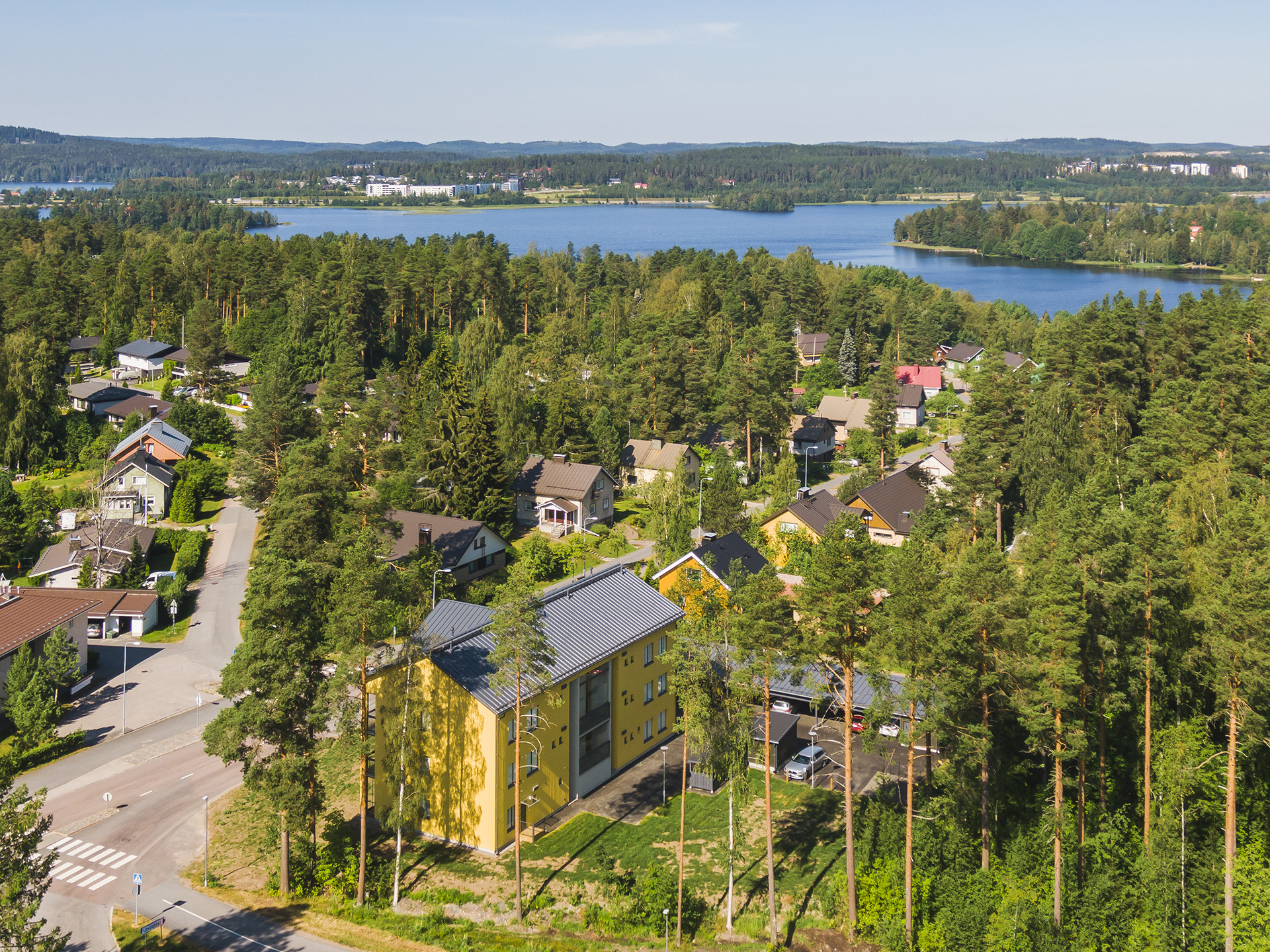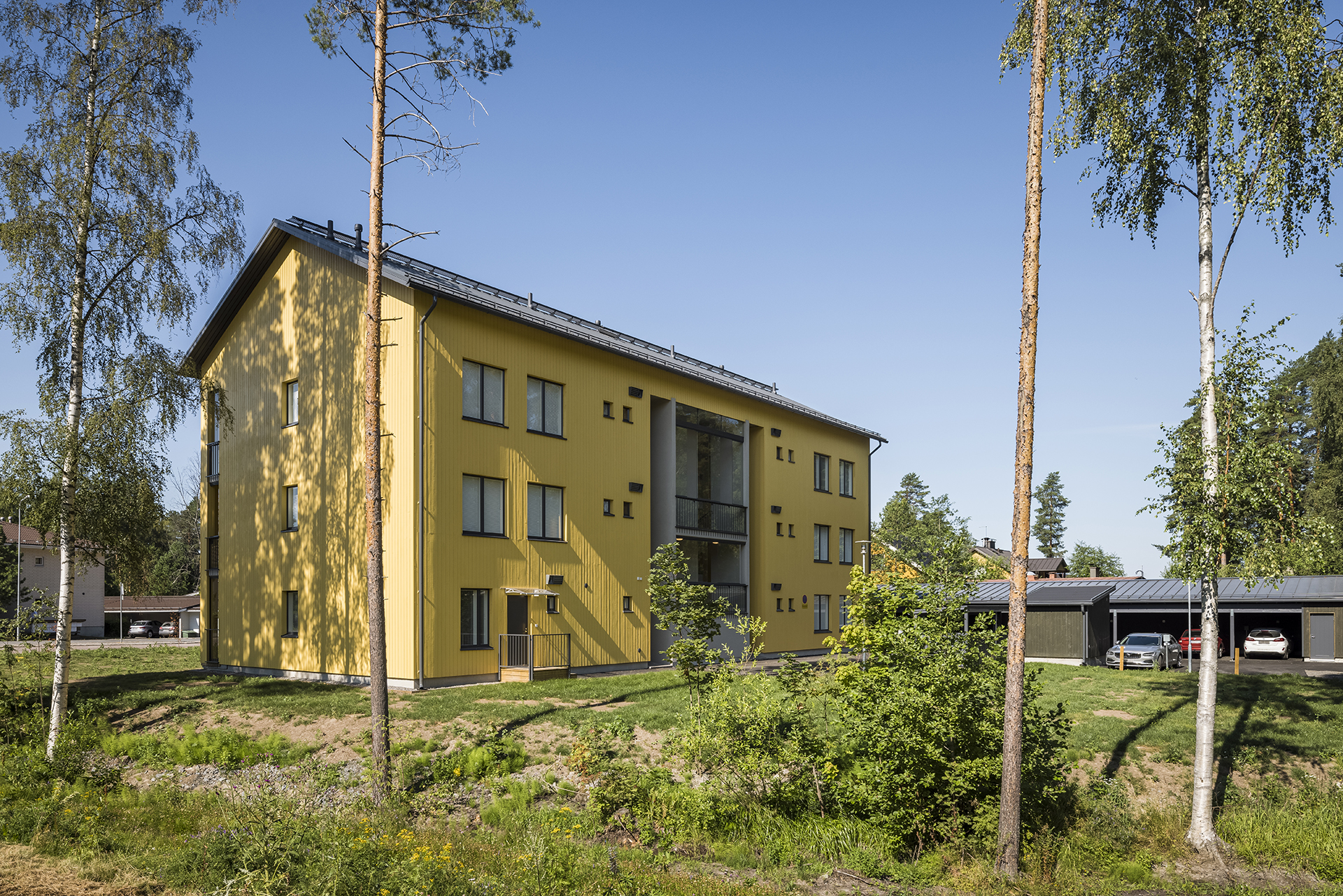 ECOLOGICAL LIVING IN AN IDYLLIC AREA
Housing cooperative Jyväskylän Kaarna is located in the diverse Lohikoski Lahjaharju area next to the centre of Jyväskylä. The area has many services from a day care centre to grocery and recreation facilities in nature start literally from the back yard. The Palokkajärvi lakefront is in walking distance and a bus route passes next to the lot.
The building is located on a corner lot close to the road, leaving a wide and sheltered back yard behind the building. The building has three floors and a gable roof – a traditional looking house. The crisp yellow wooden facade gives the building a lively look and desired lightness in the best spot of the area.
The details on the facades are dark grey. Balconies give the building three-dimensional general appearance because they are recessed in the corners of the building and protruding in the middle of the building.
The housing cooperative has 12 apartments, seven of them two-room apartments and five three-room apartments. The apartments have been designed to be comfortable and efficient in space utilisation. Each apartment has a glazed balcony or terrace facing southwest. Big windows also let a lot of natural light to the apartments, from three compass points in three-room apartments.
The building is ecological with geothermal heating and charging outlets for electric cars in the parking lot.