Housing cooperative Oulun Sepänahjo
Oulu 2020 3 915.00 brm² Peab Oy Kuivaketju 10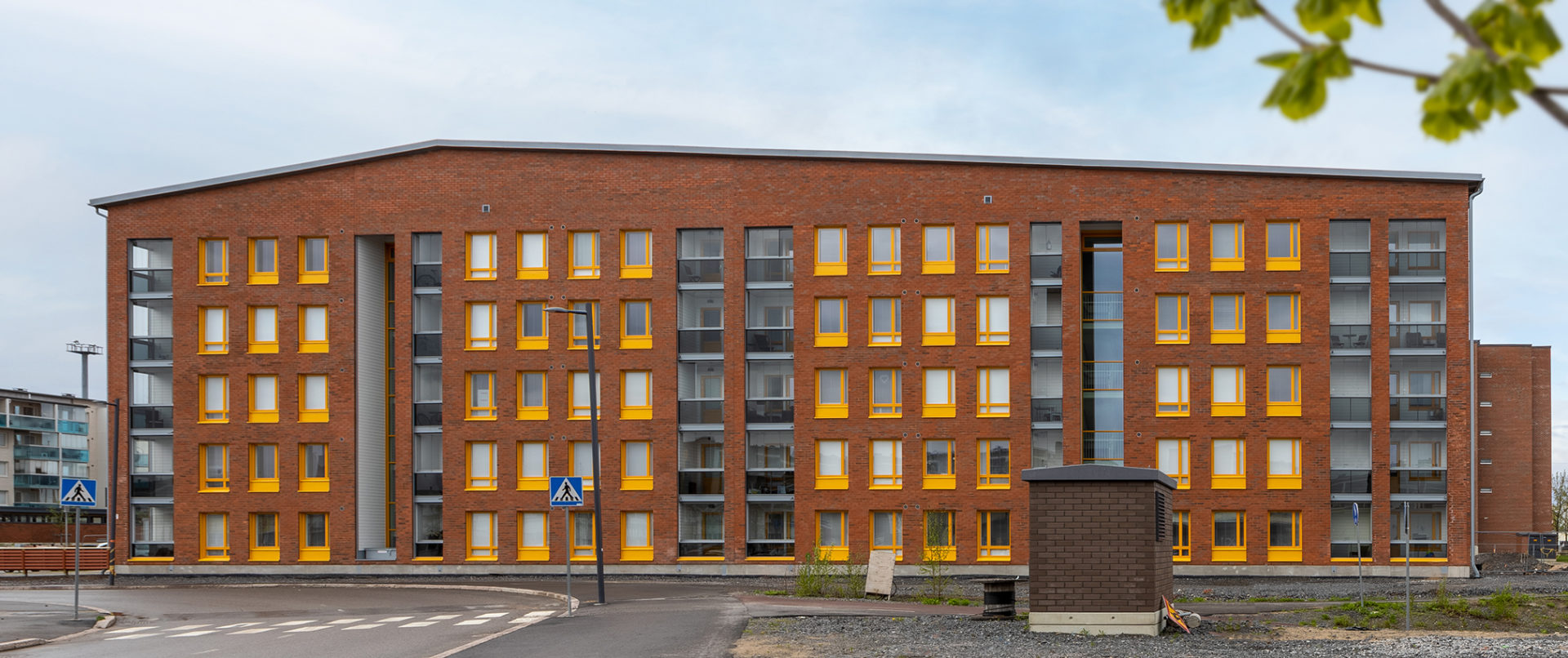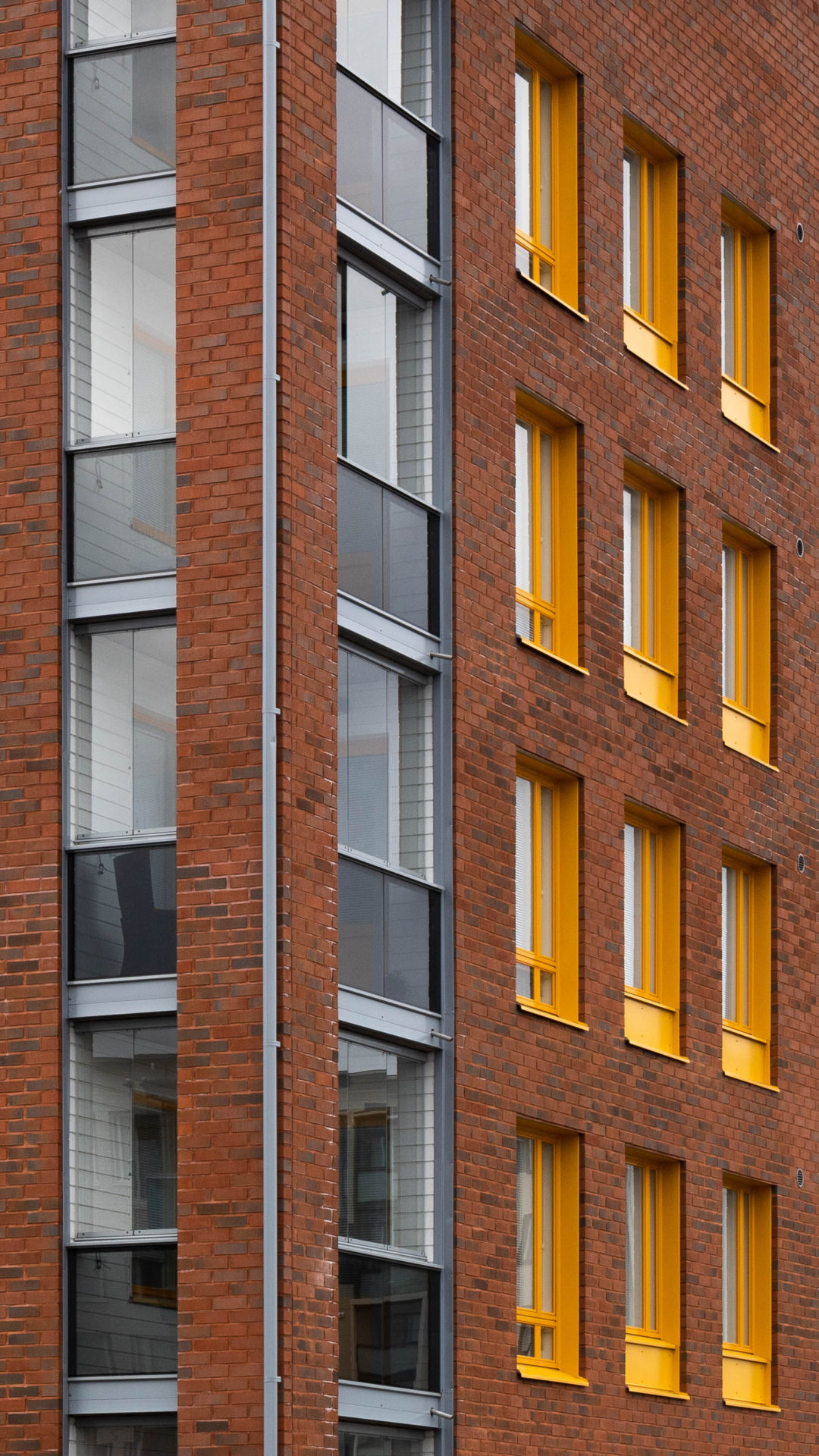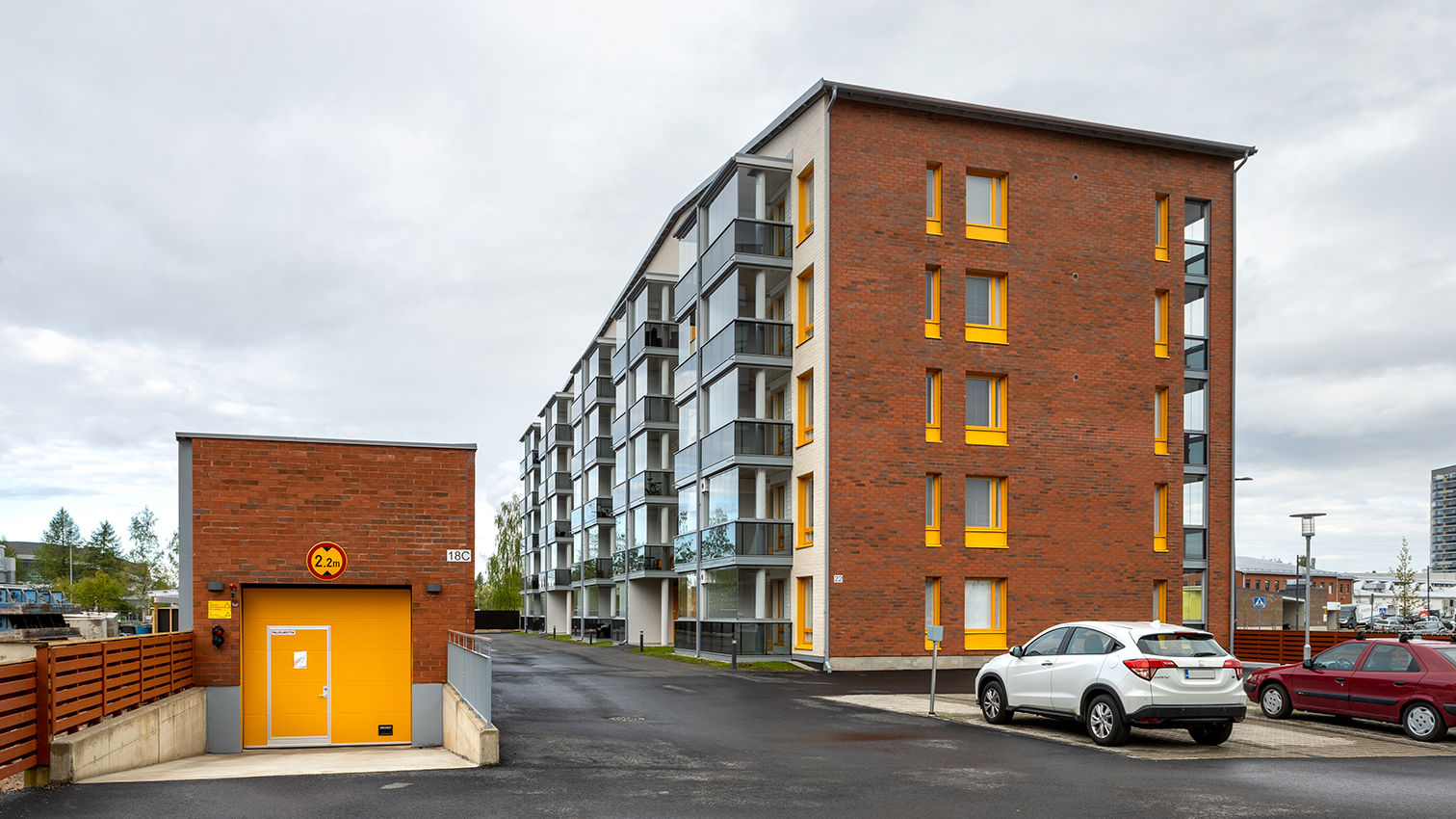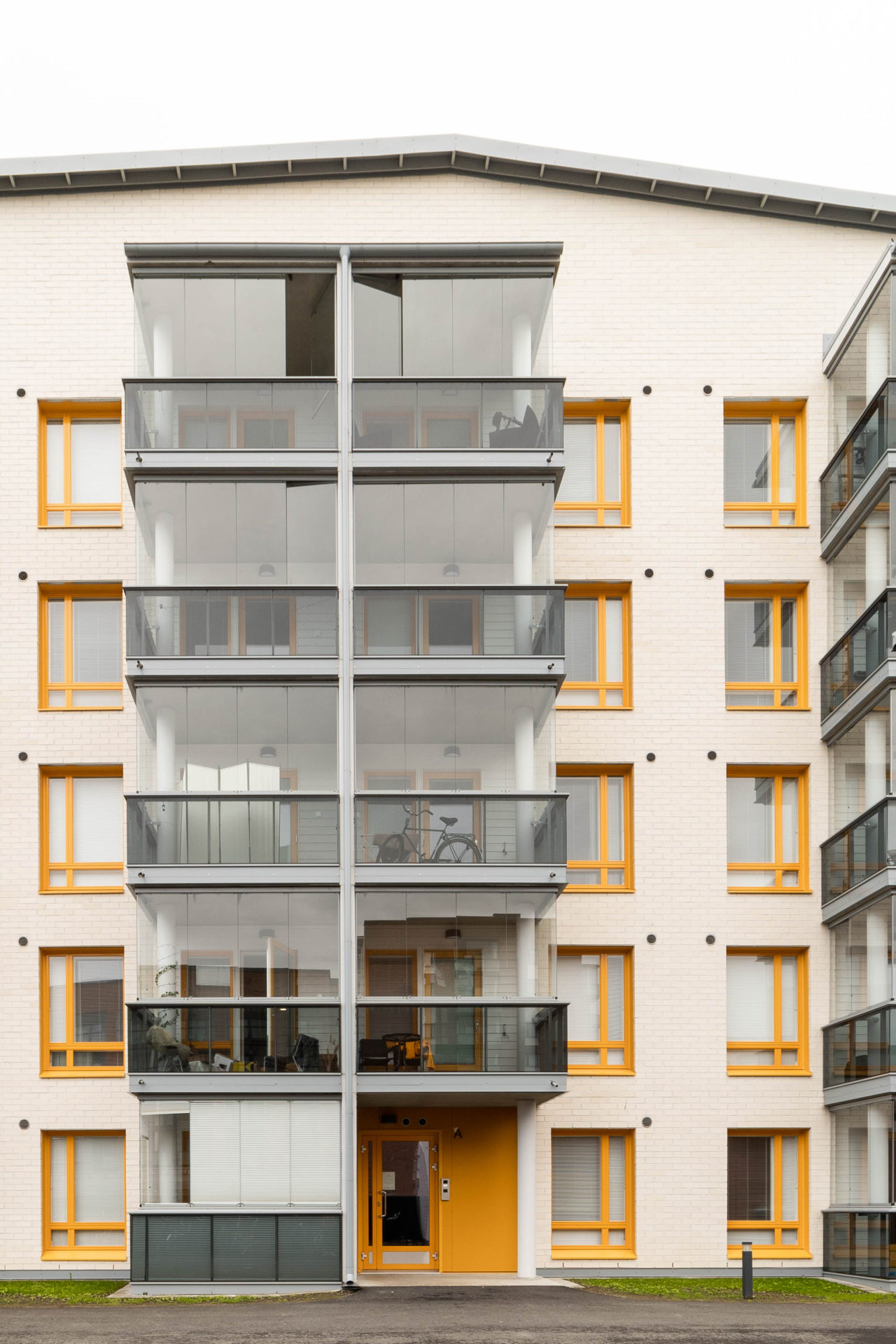 FIRST MASTERWORK IN THE MASTER BLOCK
Housing cooperative Oulun Sepänahjo is located in the popular Limingantulli area to the south of Oulu city centre. The railway station, pedestrian street Rotuaari and market square are within a short walk. On the other hand, an urban traffic bus stop is located right next to the building.
Sepänahjo will once be part of a sheltered block structure consisting of four apartment buildings. Comfortable play and recreation grounds will be built in the inner yard of the block. The calm red brick surface complements the appearance of the existing buildings in Limingantulli. The facades have light brick surfaces on the inside of the block. Most of the car parking is arranged together with the other Sepänahjo buildings in a parking garage under the common yard deck. There is a weather-protected passage from the garage to the interior of all four buildings.
Interior design has been guided by an ambition to make the homes as functional and spacious as their floor area allows. The apartment types include a variety of one-room, two-room as well as three-room flats. Kitchens have modern equipment. Large windows maximise natural light and glazed balconies provide extra living space in the apartments.