Housing cooperatives Jyväskylän Järvikaisla and Jyväskylän Osmankäämi
Jyväskylä 2020 Rakennus-Kaseva Oy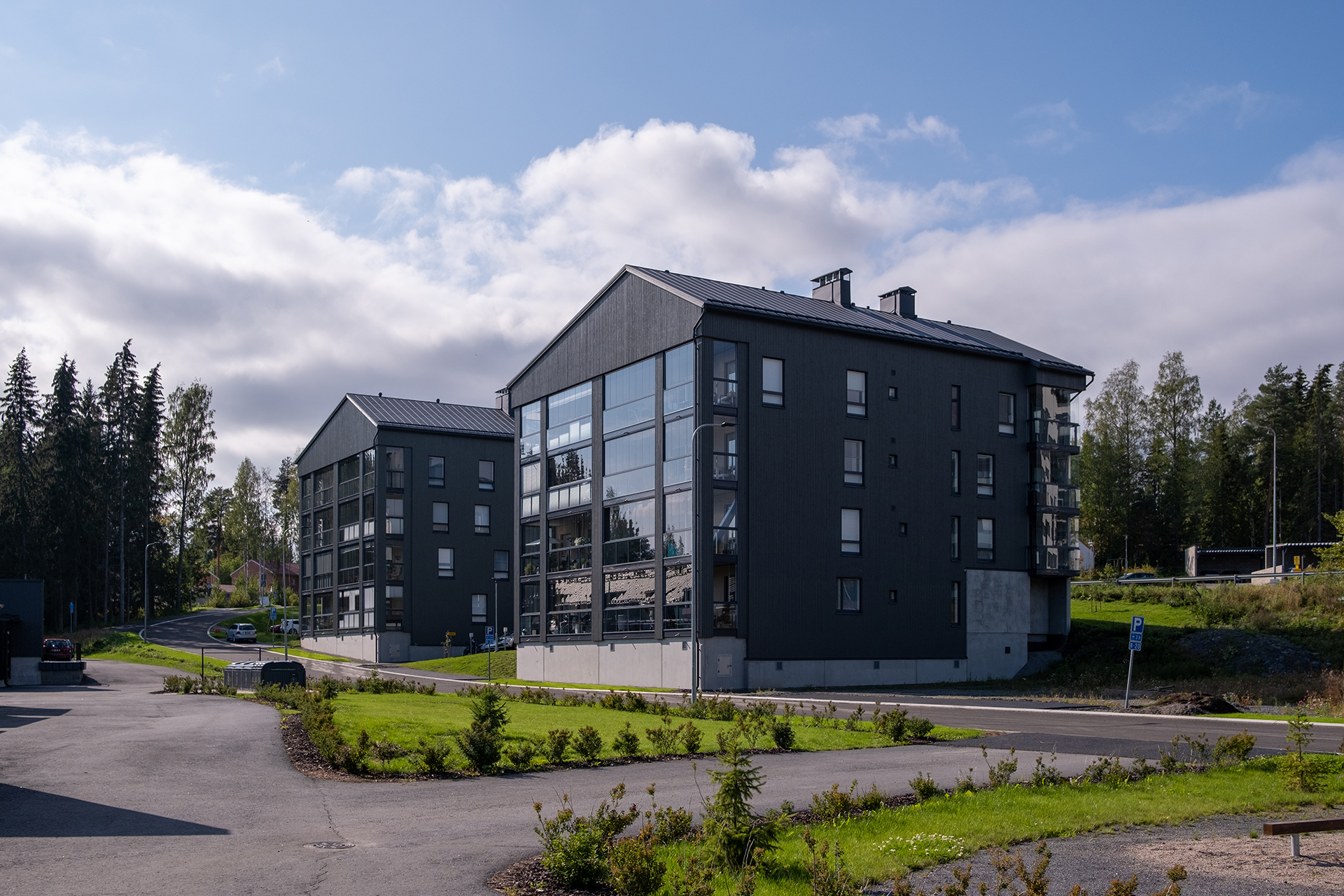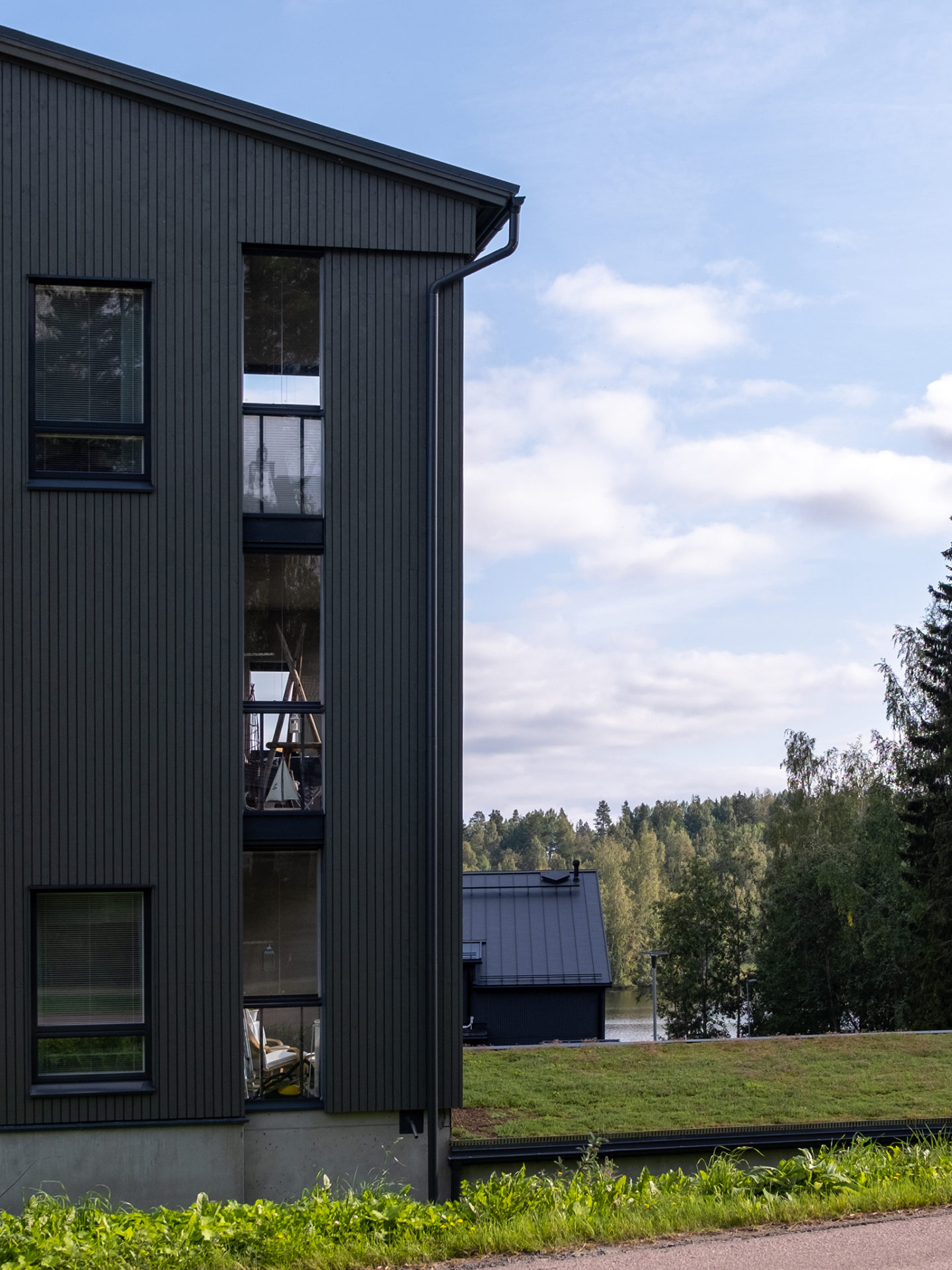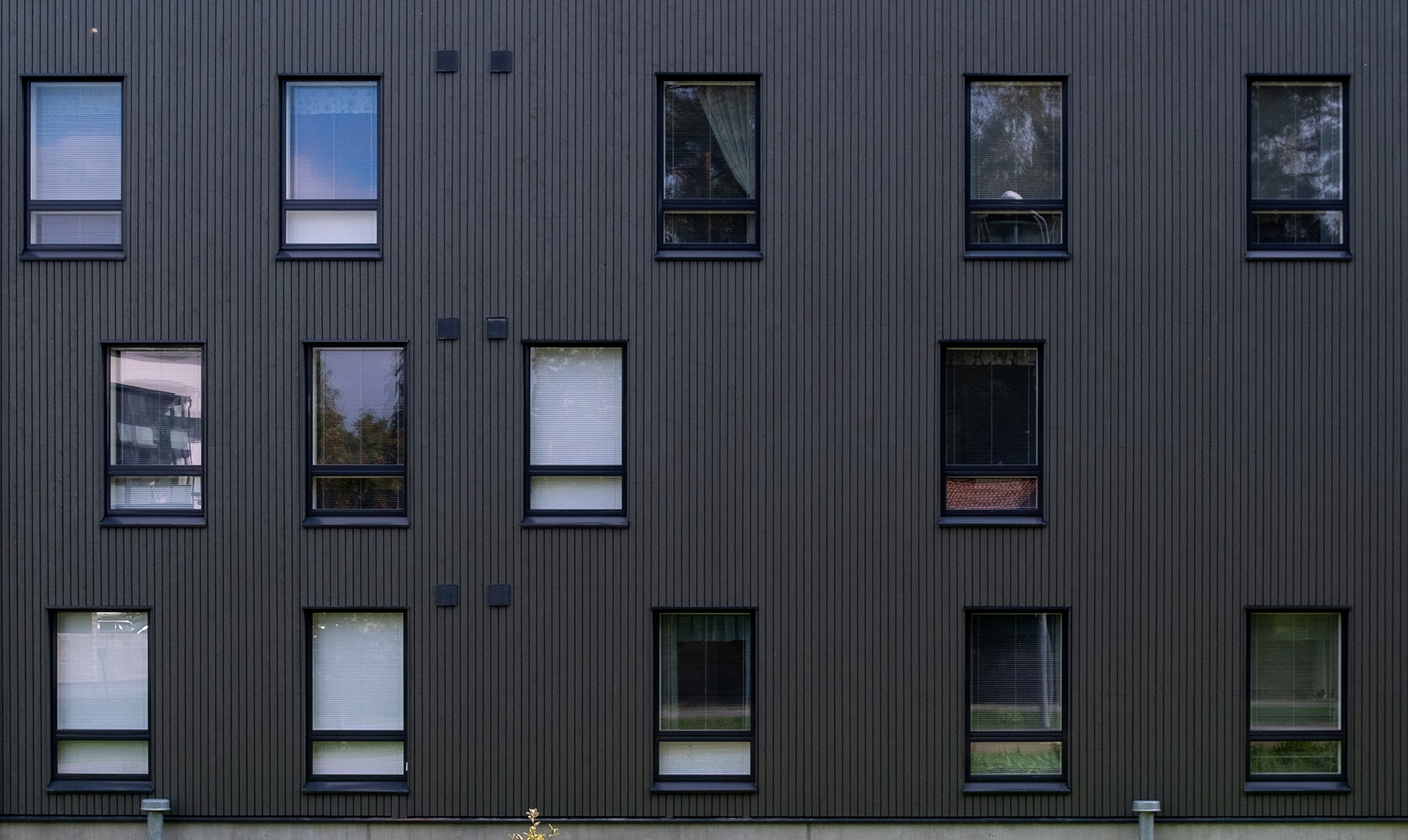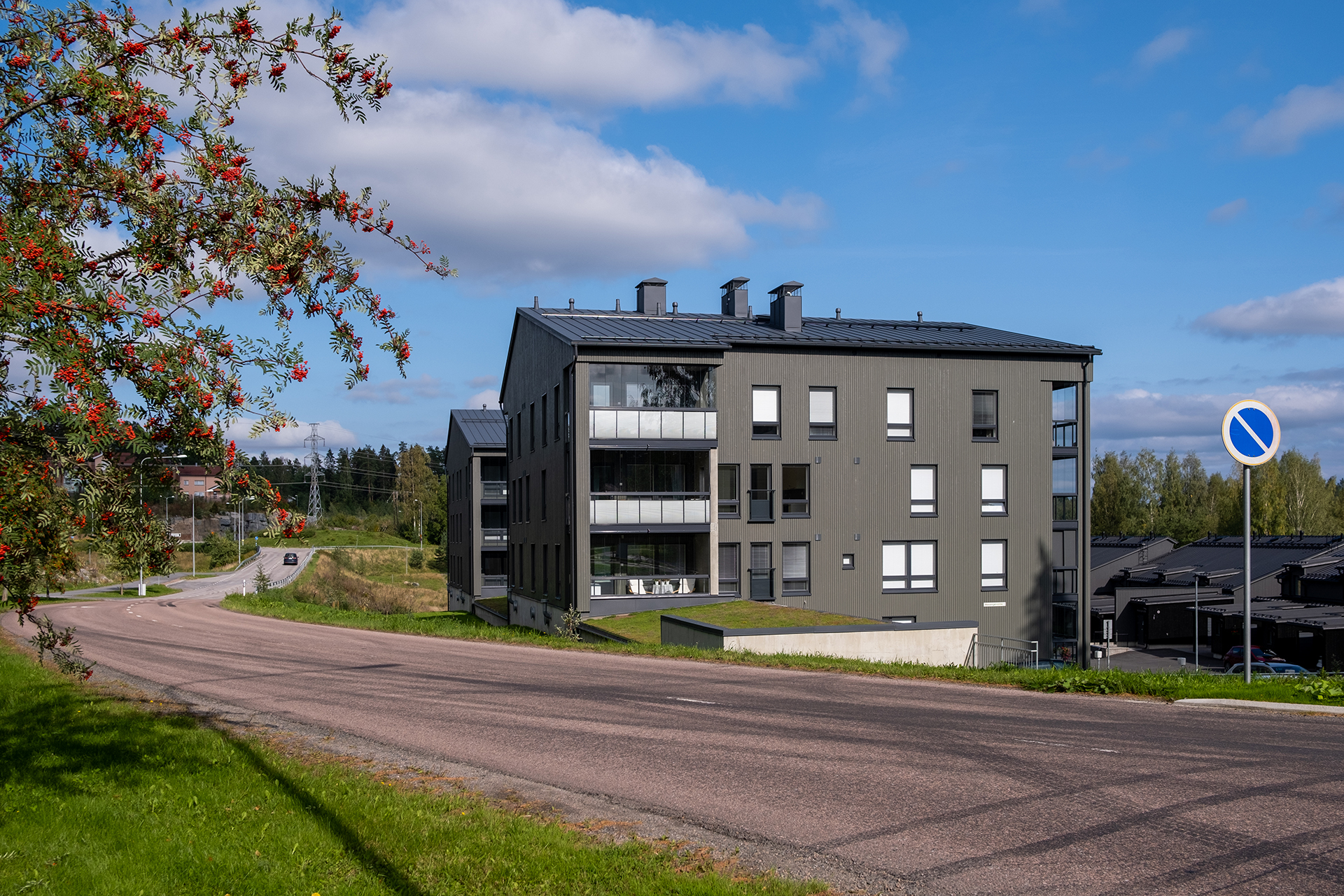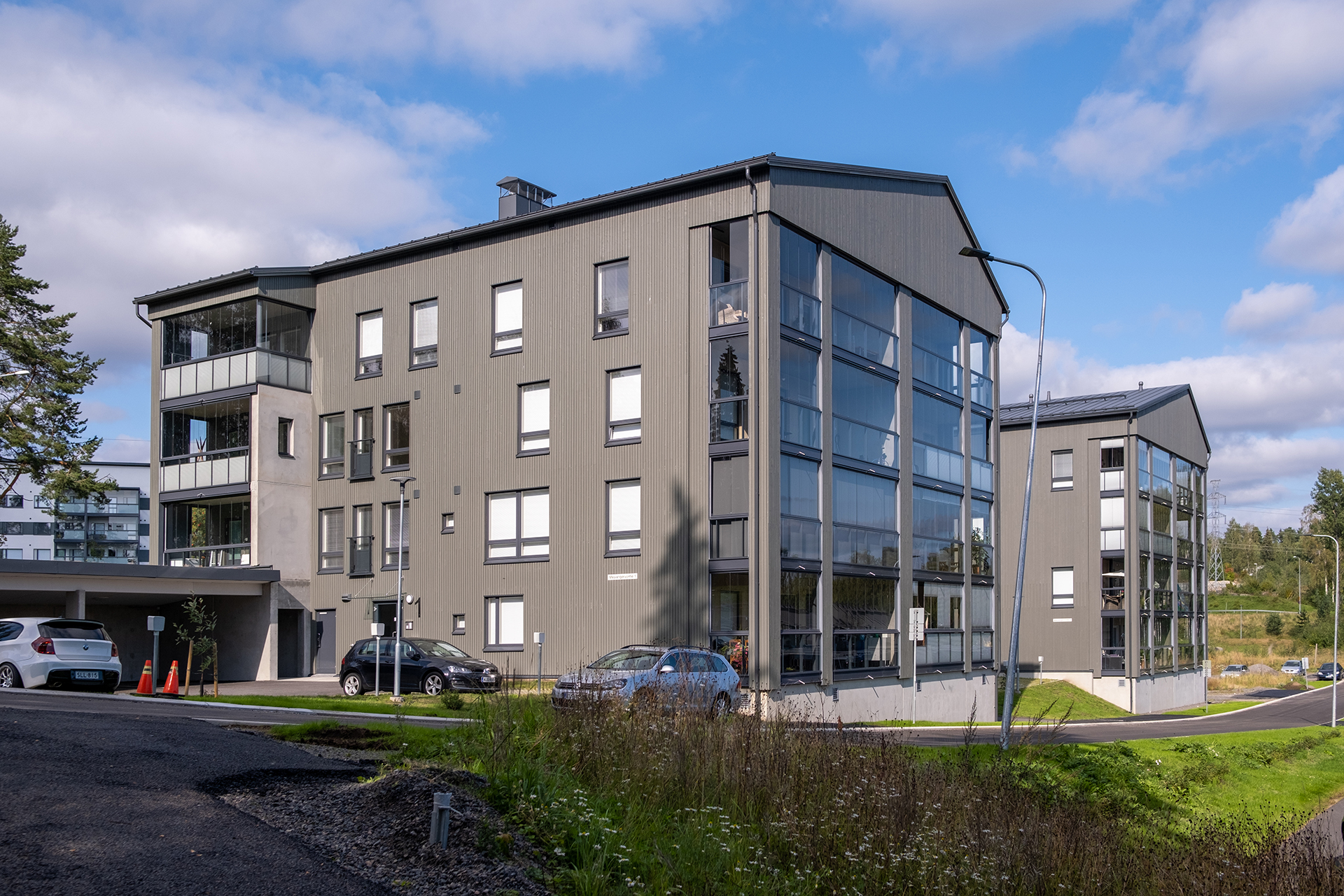 MODERN HOME ON THE LAKESHORE
Jyväskylän Järvikaisla and Jyväskylän Osmankäämi are two housing cooperatives built by Rakennus-Kaseva Oy in the Tikanranta area in Jyväskylä. Tikanranta has diverse services in the vicinity of nature and waterways. The area has smooth traffic connections to the centre about three kilometres away. Keljo shopping centres are also nearby within walking distance. You can find recreation in nature on Sippulanniemi hiking routes, for example, and the lakeshore and marina are also in the neighbourhood.
The housing cooperatives are on slope sites slanting towards the lake and the houses are positioned so that the main facades parallel the shore. The lavish glazed balconies in the main facade face towards the southeast and the lake. The carports with green roofs in the yard serve as comfortable green elements and blend well in their verdant surroundings.
The houses are almost identical with four floors and gable roof. The buildings have facades mostly with dark vertical boarding. As contrast to the dark surface, the facades have alternating variably placed windows and balconies with large glass surfaces and light-coloured interiors.
The buildings have highly varied apartment types. Järvikaisla has 16 apartments and Osmankäämi has 14 apartments. There are all apartment types from one-room to four-room flats, one of which can also be modified into a five-room flat, if necessary. The apartments have a lot of space and light. Large, glazed balconies extend living rooms to the outdoor space.