Jyväskylän Palokunnanmäki
Jyväskylä 2014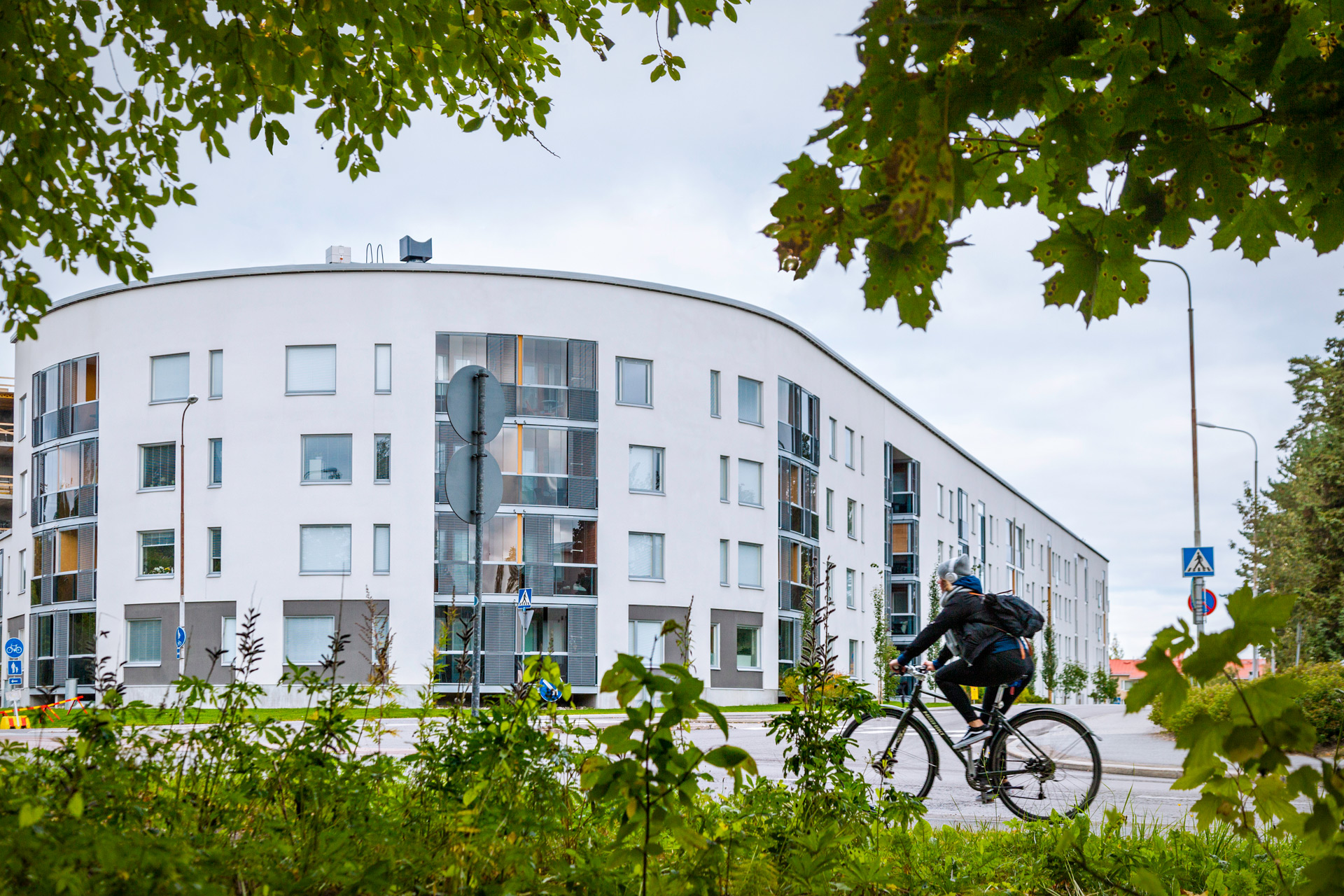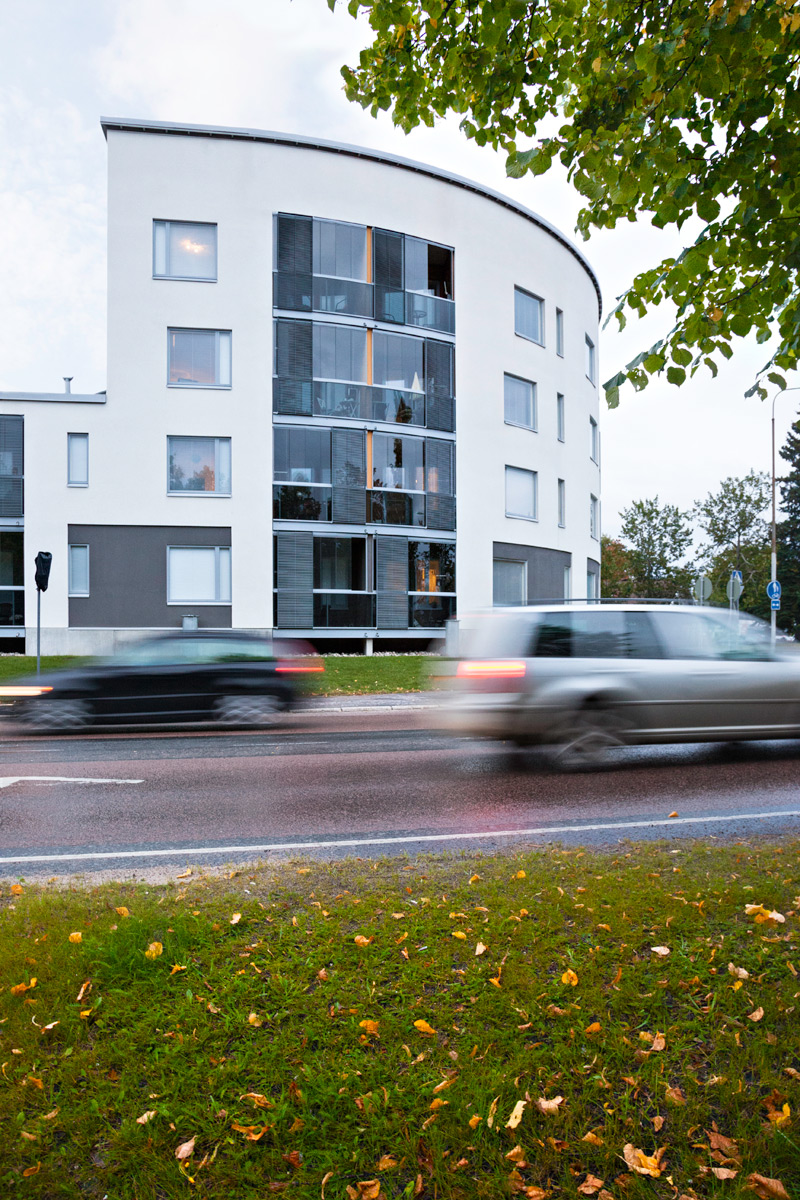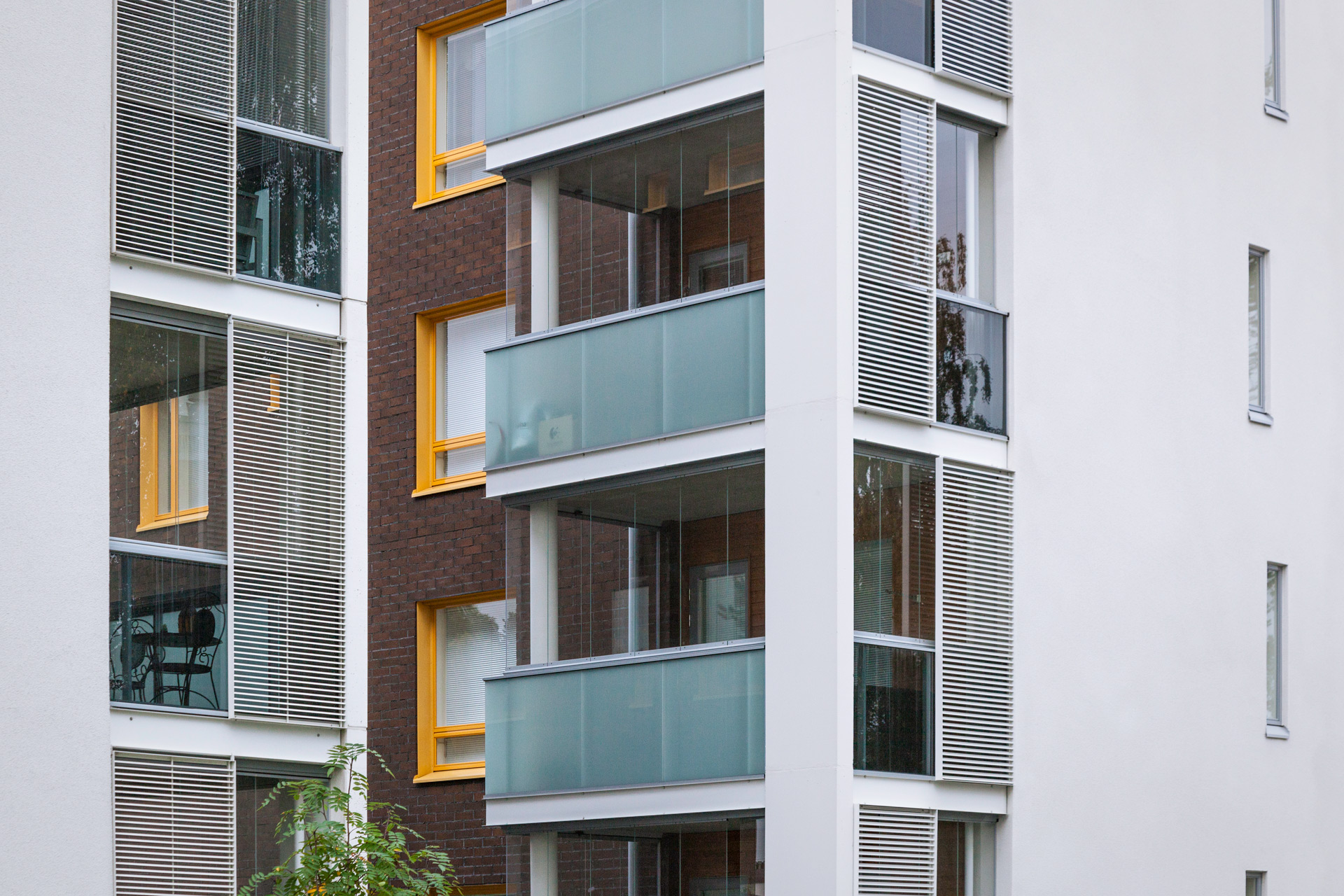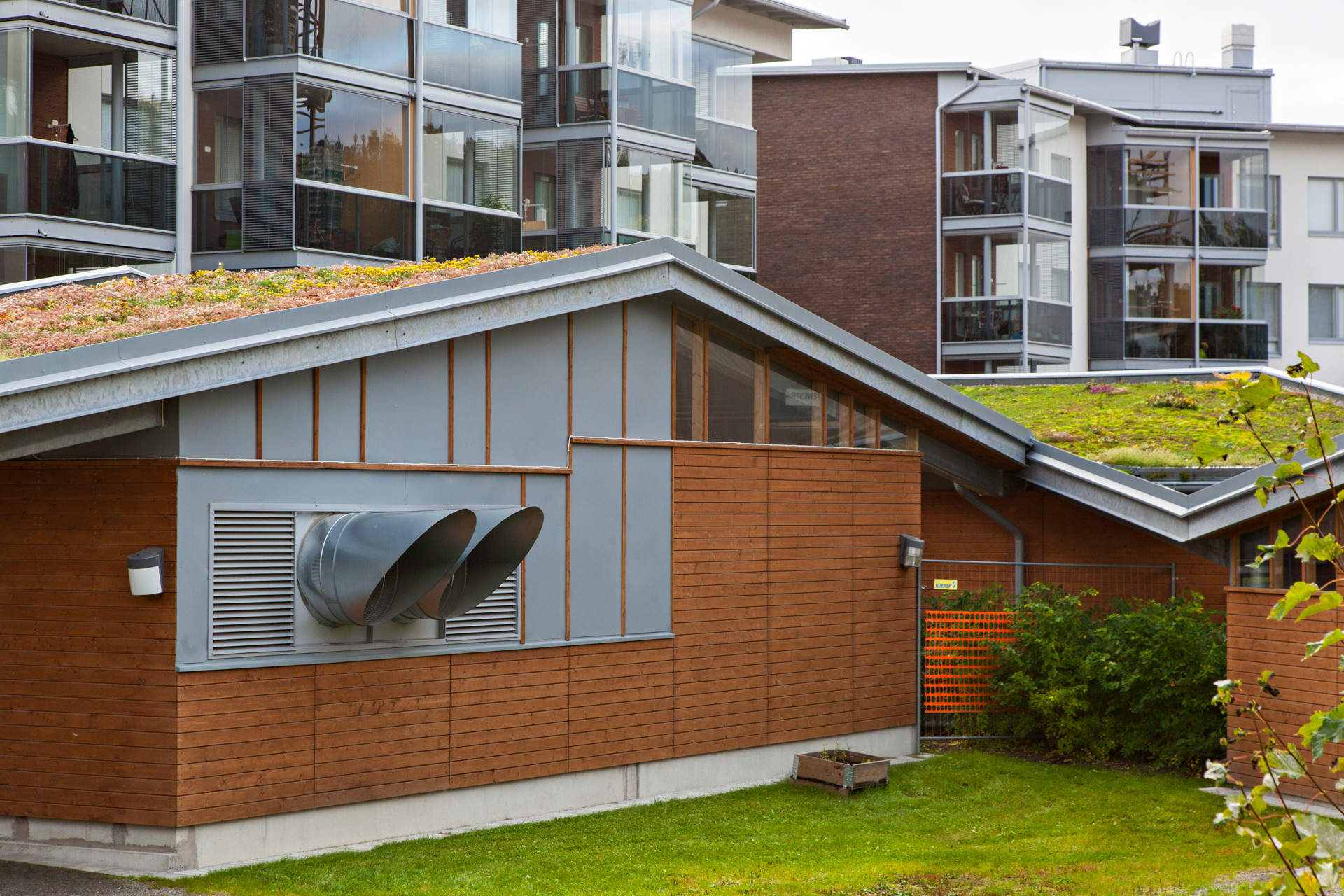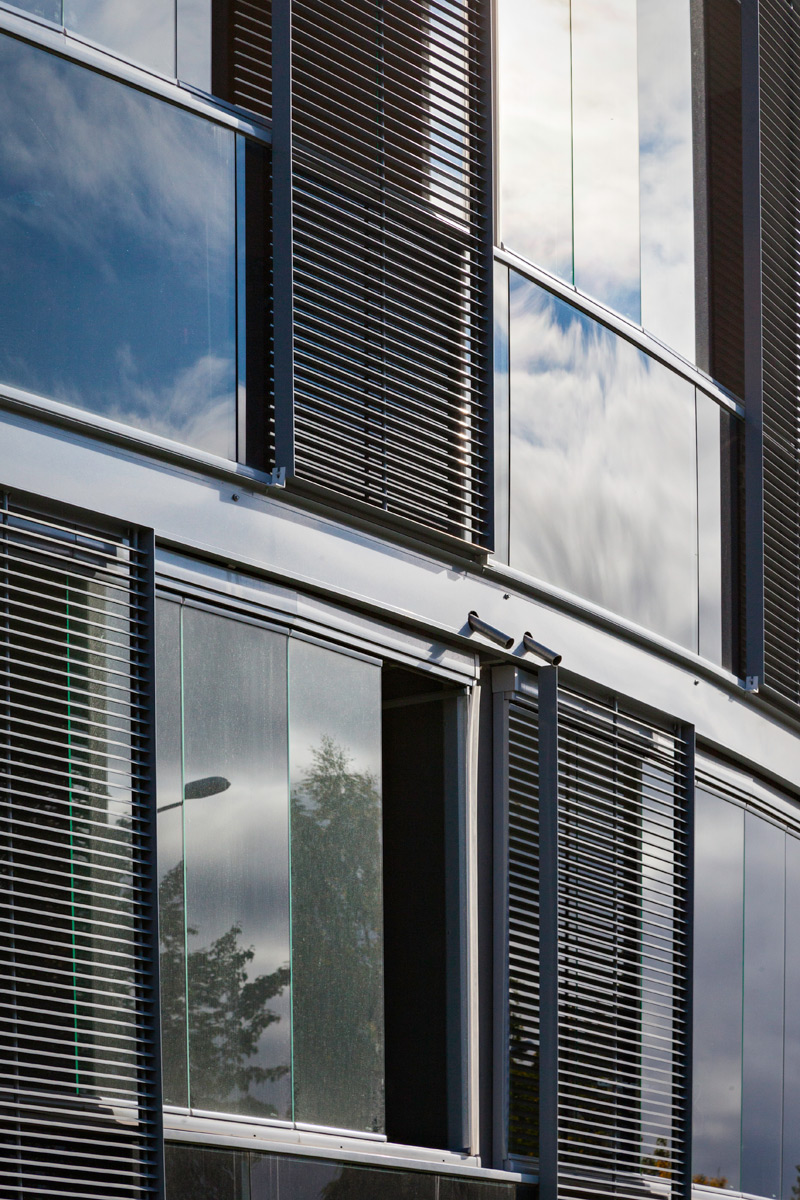 CURVED FACADE AND COMMUNAL COURTYARD
A block of nine apartment buildings has risen on the site of the old central fire station of Jyväskylä. It is located in a prominent place in the urban structure near the services of the centre and along good traffic connections. The curved facades of the E and F houses on the block give the building complex style and distinction. The courtyard increases living comfort and encourages communality and resident activities. The verdant courtyard is located above the underground two-level parking garage of the block.
Several builders have implemented apartment buildings on the site in stages at different times. Harmonising the buildings together has been a challenge that has been solved by connecting them together with roof structures, for example.
The Palokunnanmäki buildings make the street space city-like, unify the area and constitute a prominent building complex in the western part of the city centre. The structure and materials of the buildings create a subtle and distinctive appearance to the whole block area. The E and F buildings, developed by Jyväskylän Vuokra-asunnot Oy, mostly contain modern and efficient single and double room apartments.