Meeting premises area renovation
Helsinki 2020 436.00 brm² Korjausrakentaminen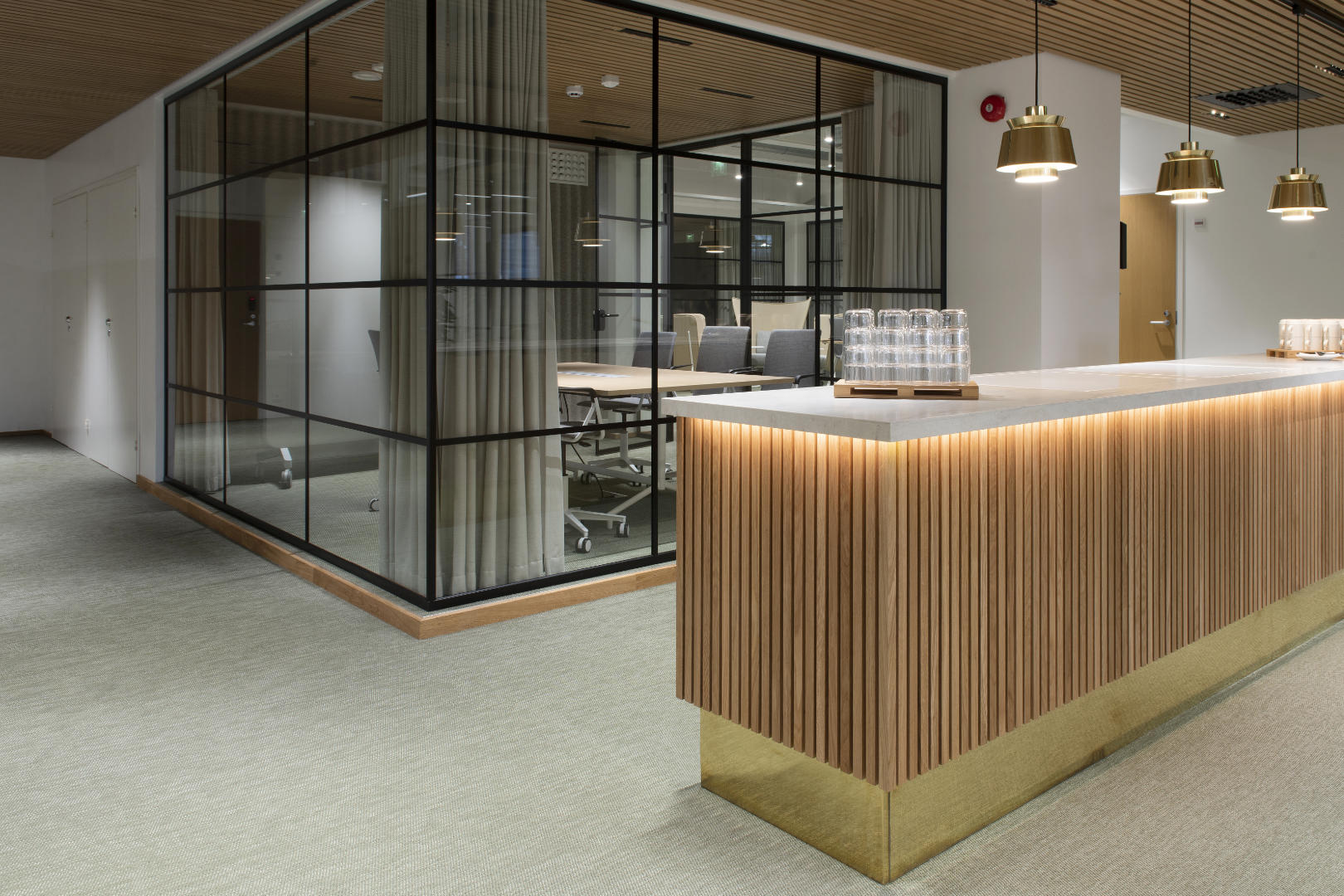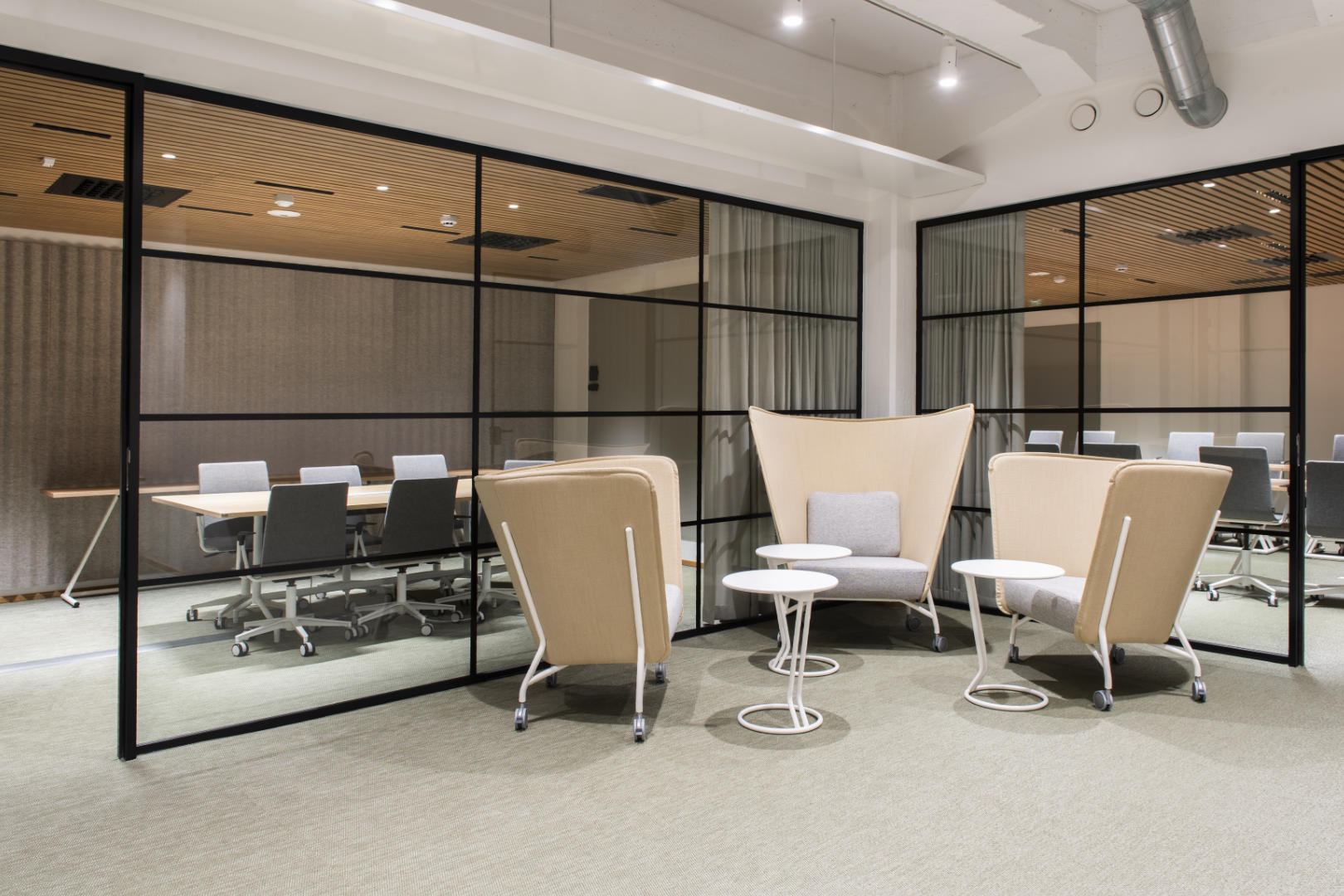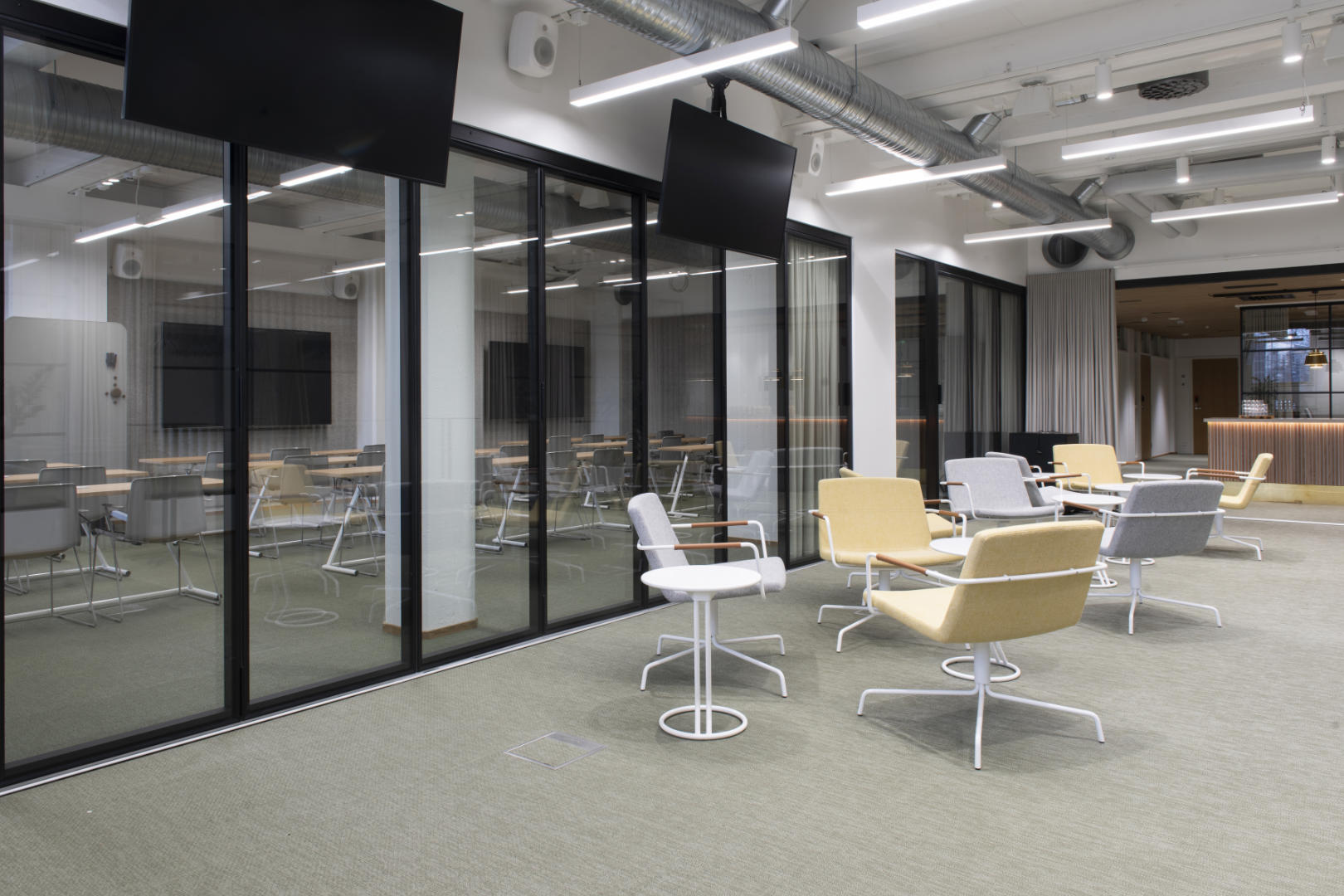 MEETING PREMISES area RENOVATION
The meeting premises area of the office building in Helsinki was completely renovated. The lobby spaces and connected meeting rooms as well as the auditorium were updated to the present day. Three meeting spaces were also combined and segregated from the meeting premises area into a production test space.
The renovation and modification included dismantling existing partition walls, ceilings and raised floors in the lobby and auditorium. Glass walls and doors were installed in the rooms to make them more spacious. All surface materials, fixtures, equipment and furniture were replaced. The building service technology was also renewed.
A new movable glass wall was built between the auditorium and lobby. With the glass wall, the auditorium and lobby can be joined into a contiguous space and also separated, when necessary. New surface materials and furniture updated the meeting room area to meet present day needs. The colouring consists of sage green, oak lathing on the hallway and meeting room ceilings and light furniture colours.