Luova Työmaa
Oulu 2021 247.00 brm² Luova Työmaa Työympäristö- ja sisustussuunnittelu Arvokiinteistö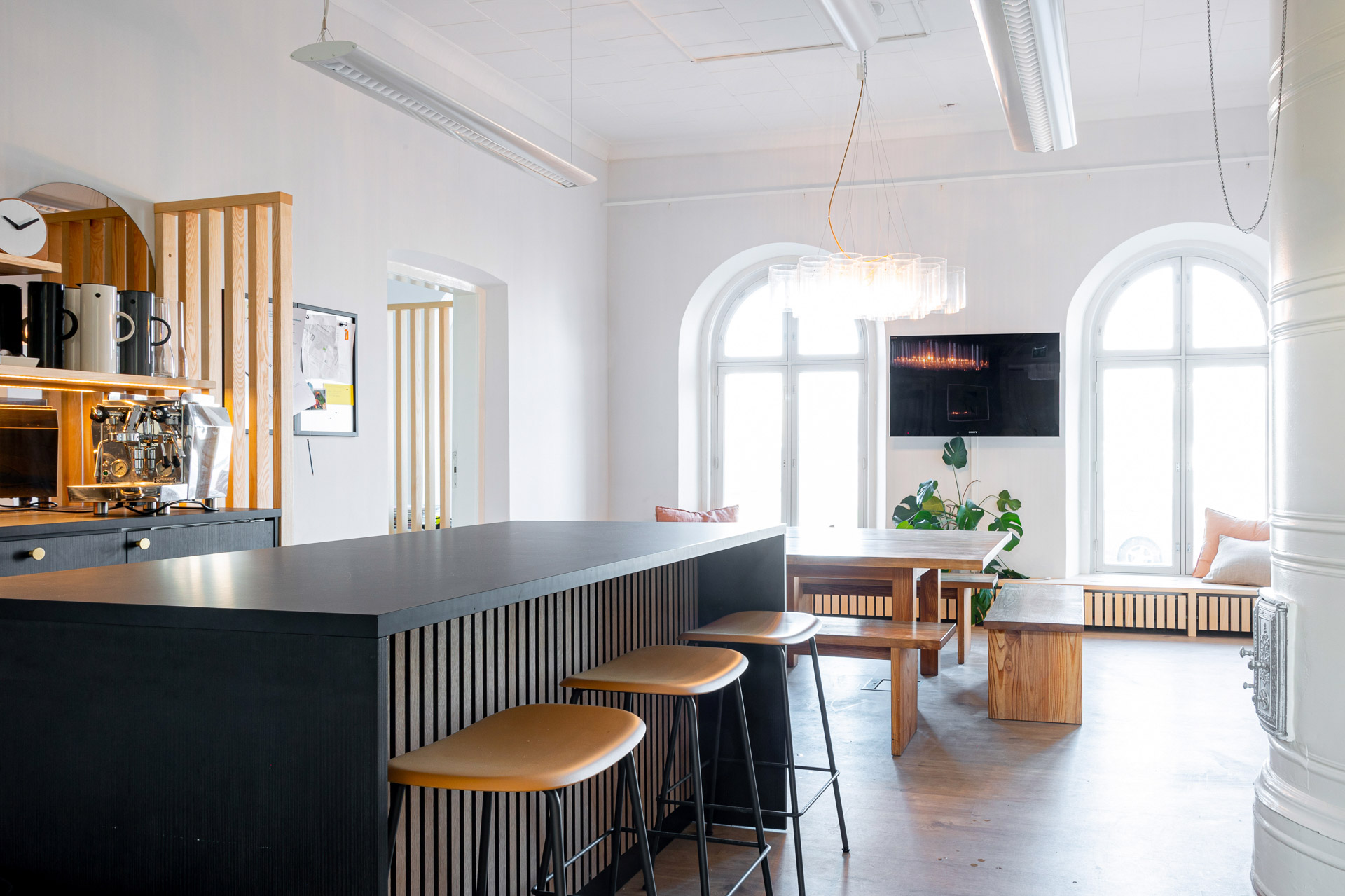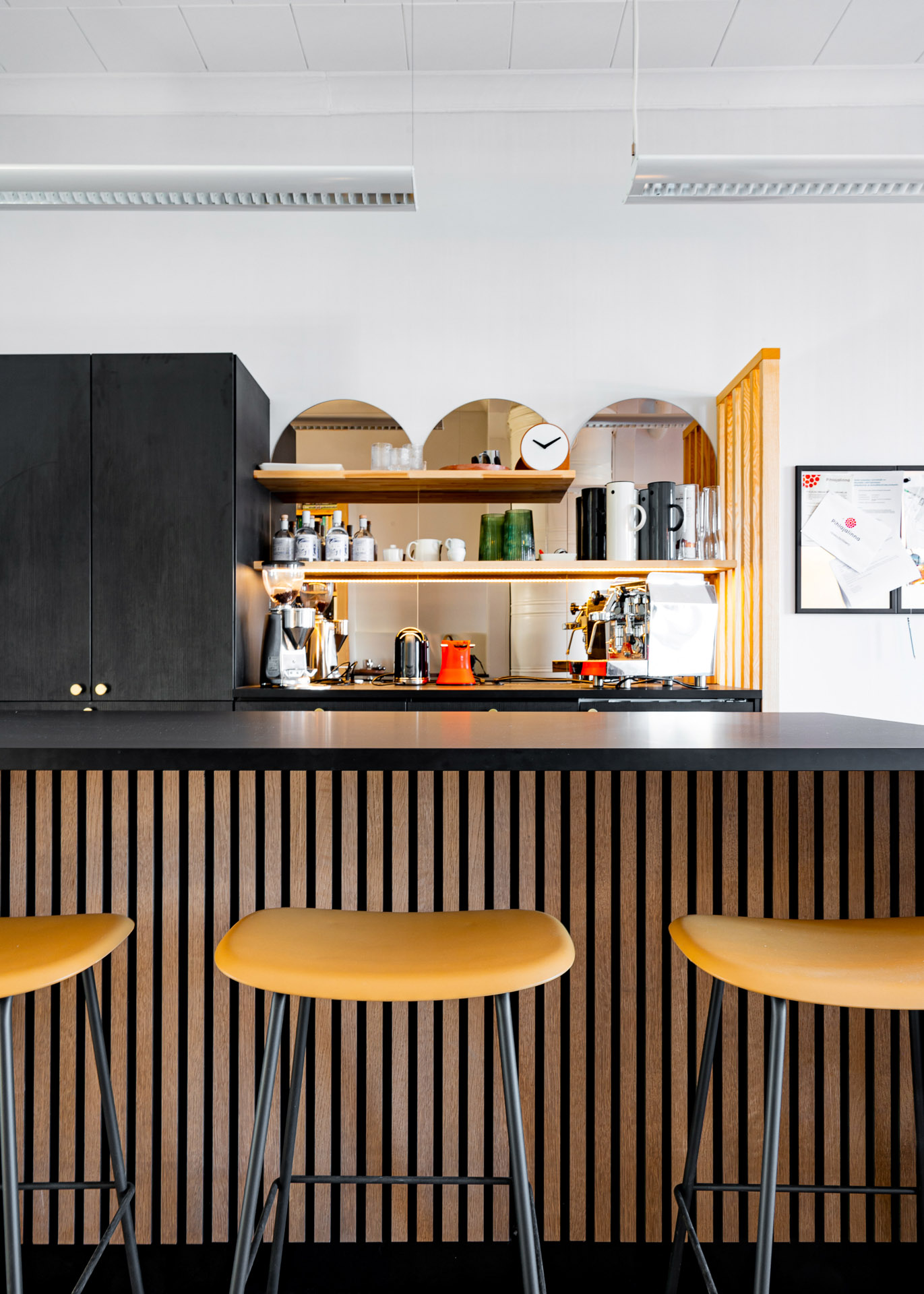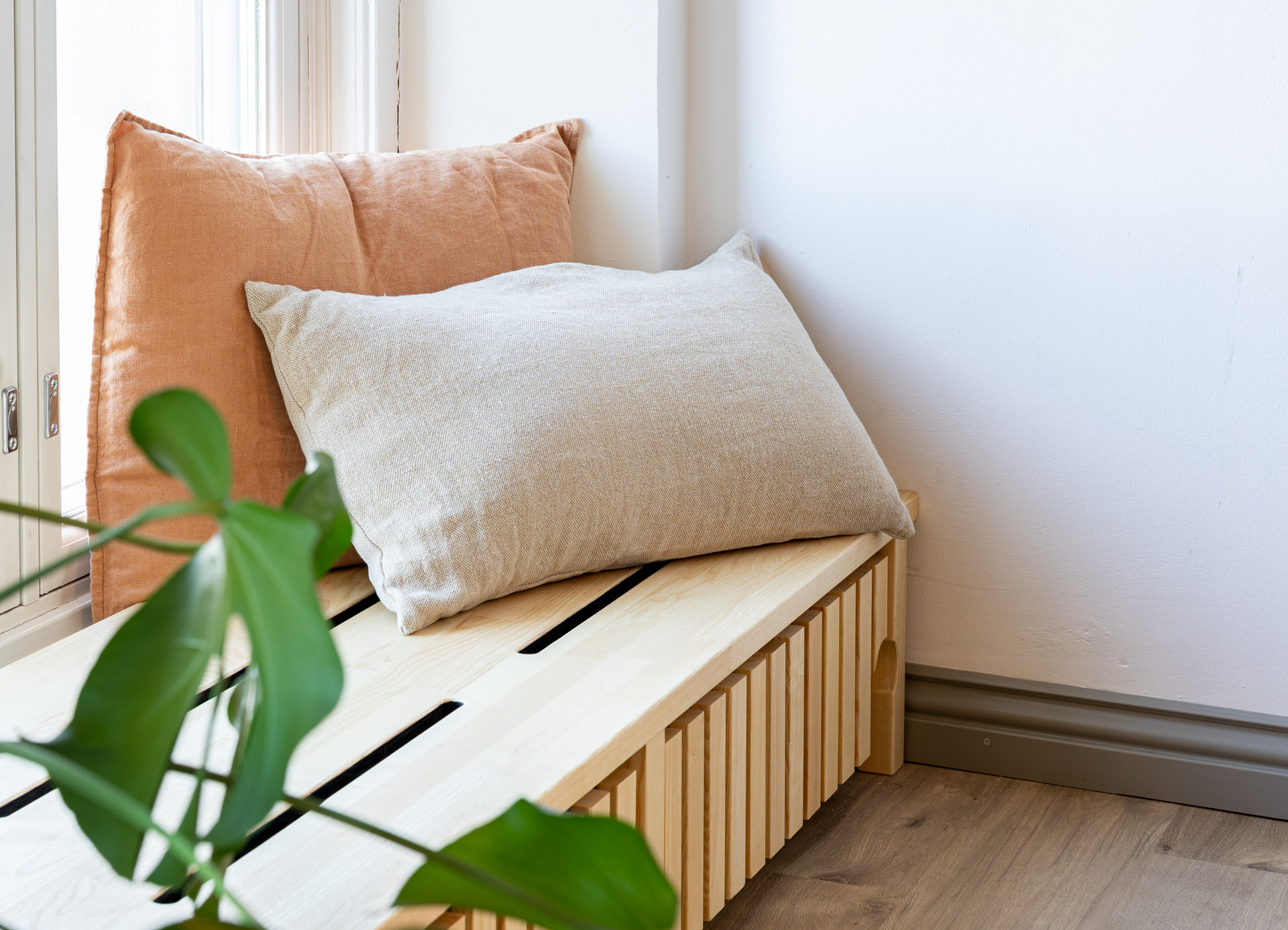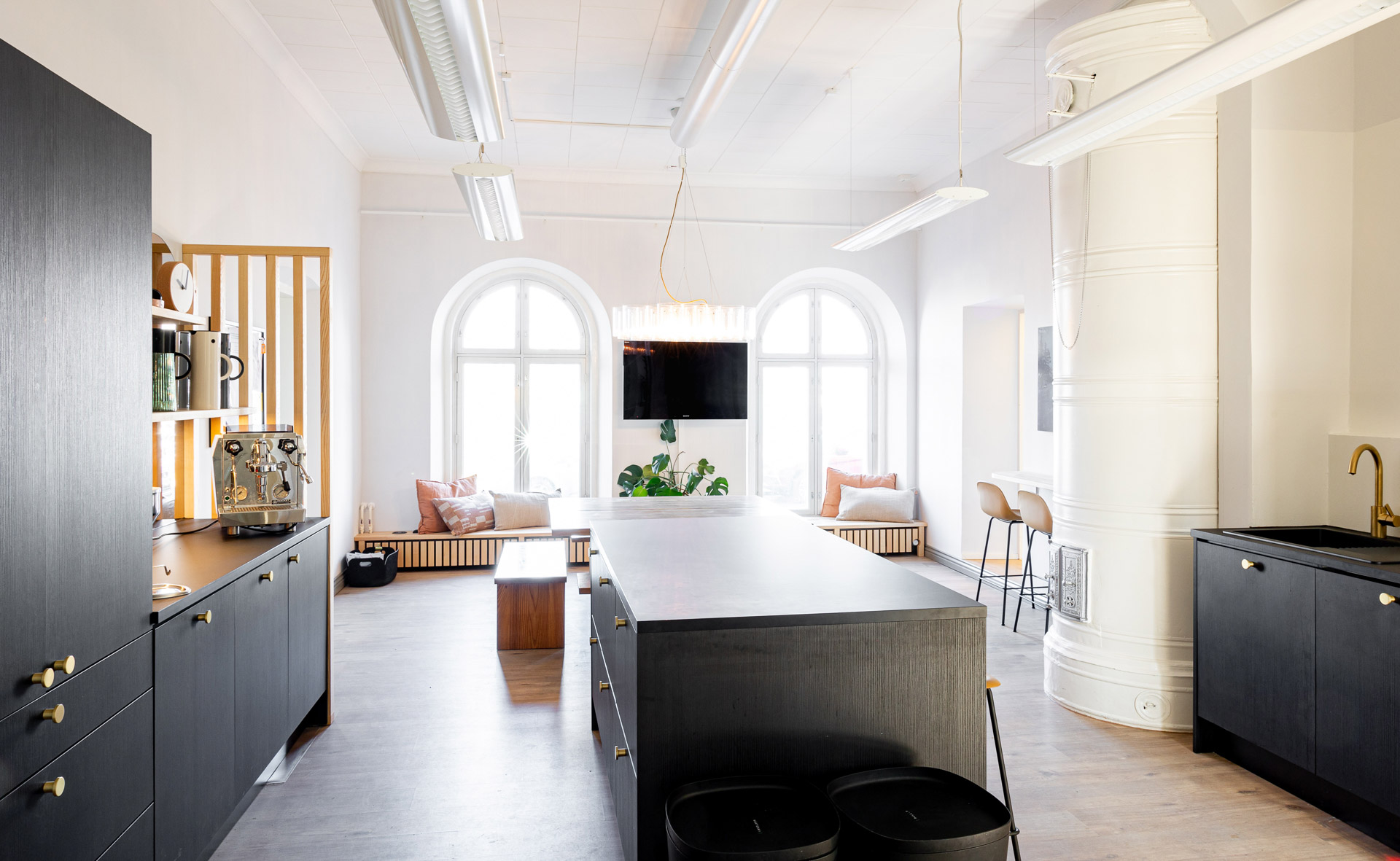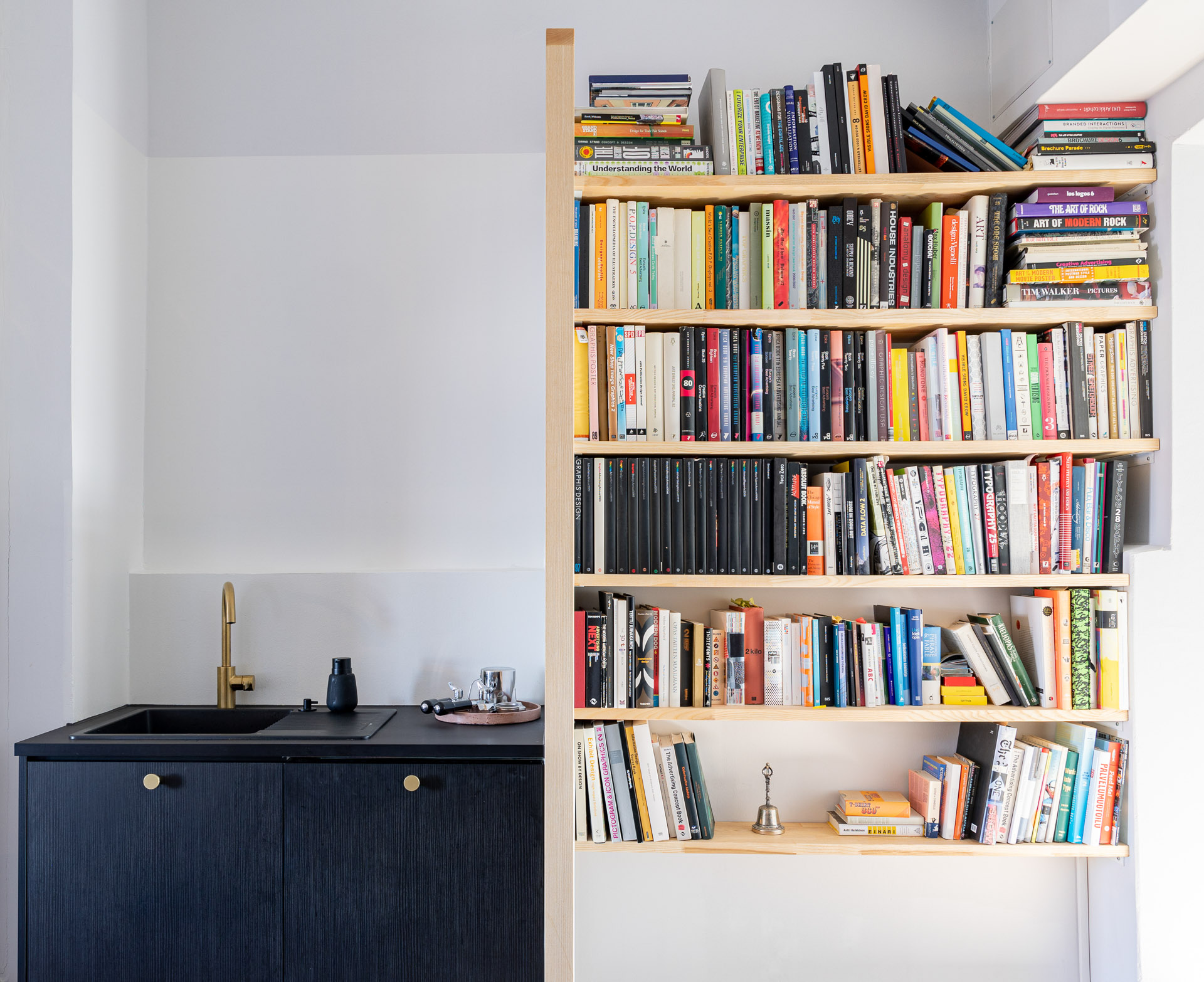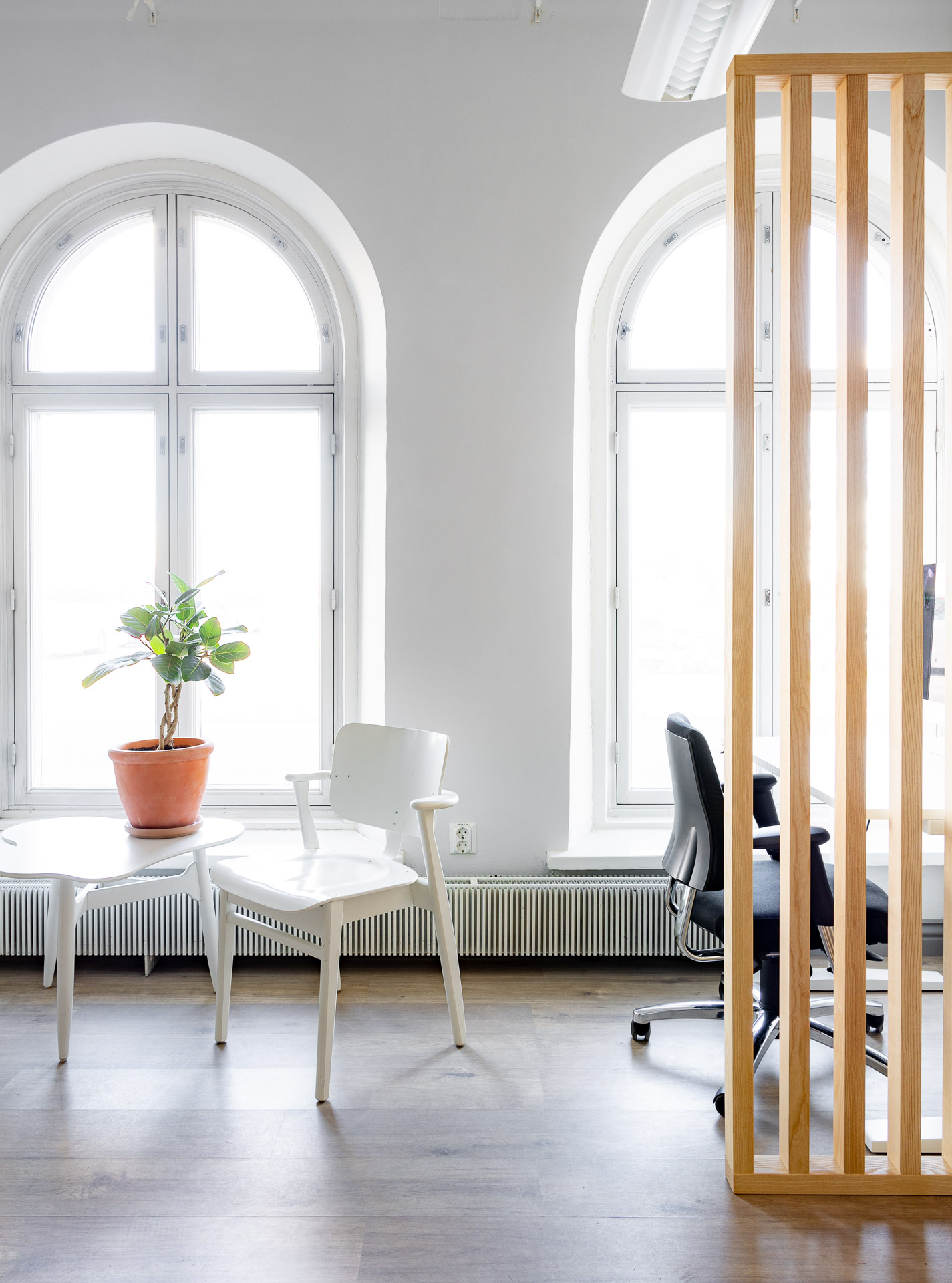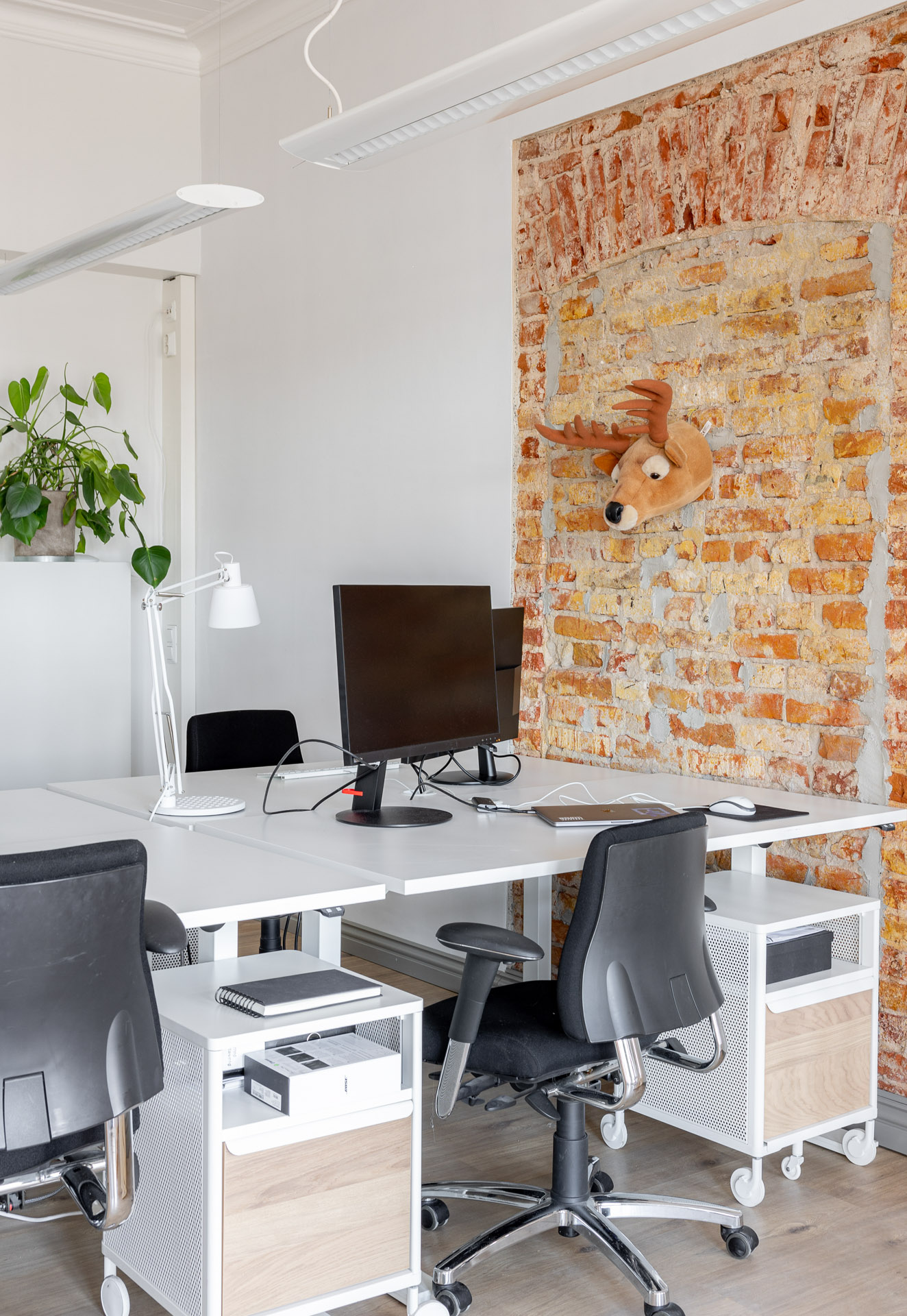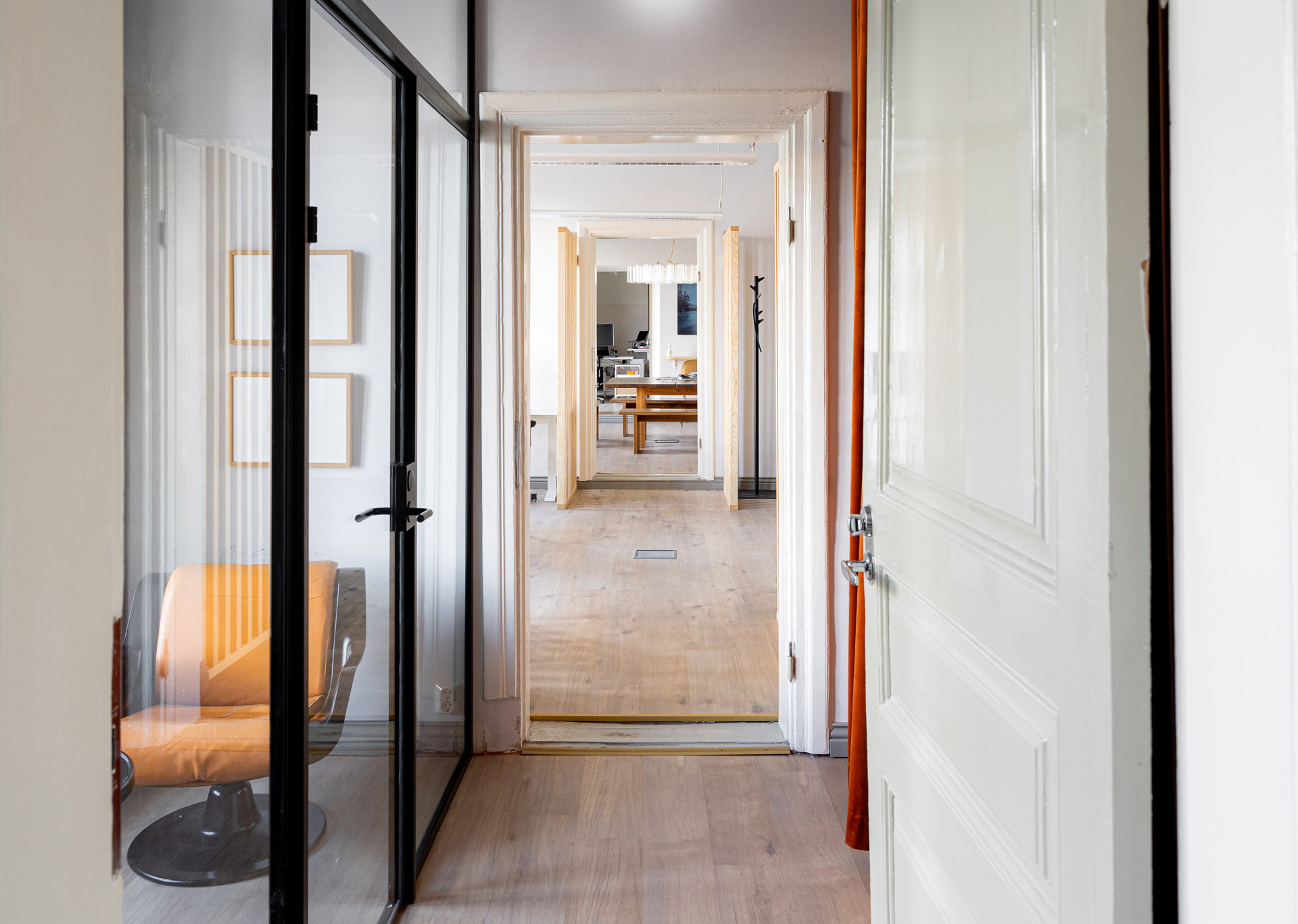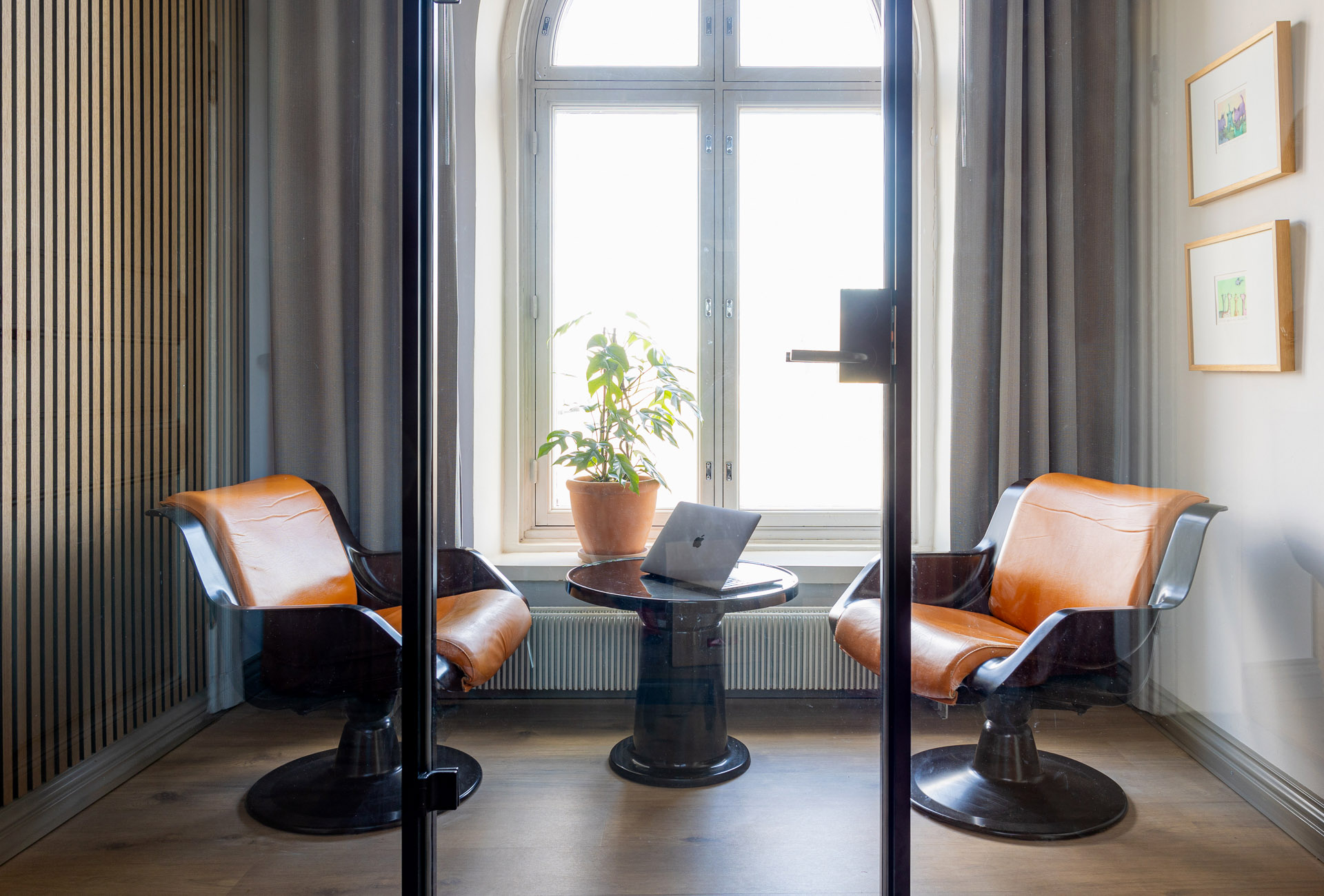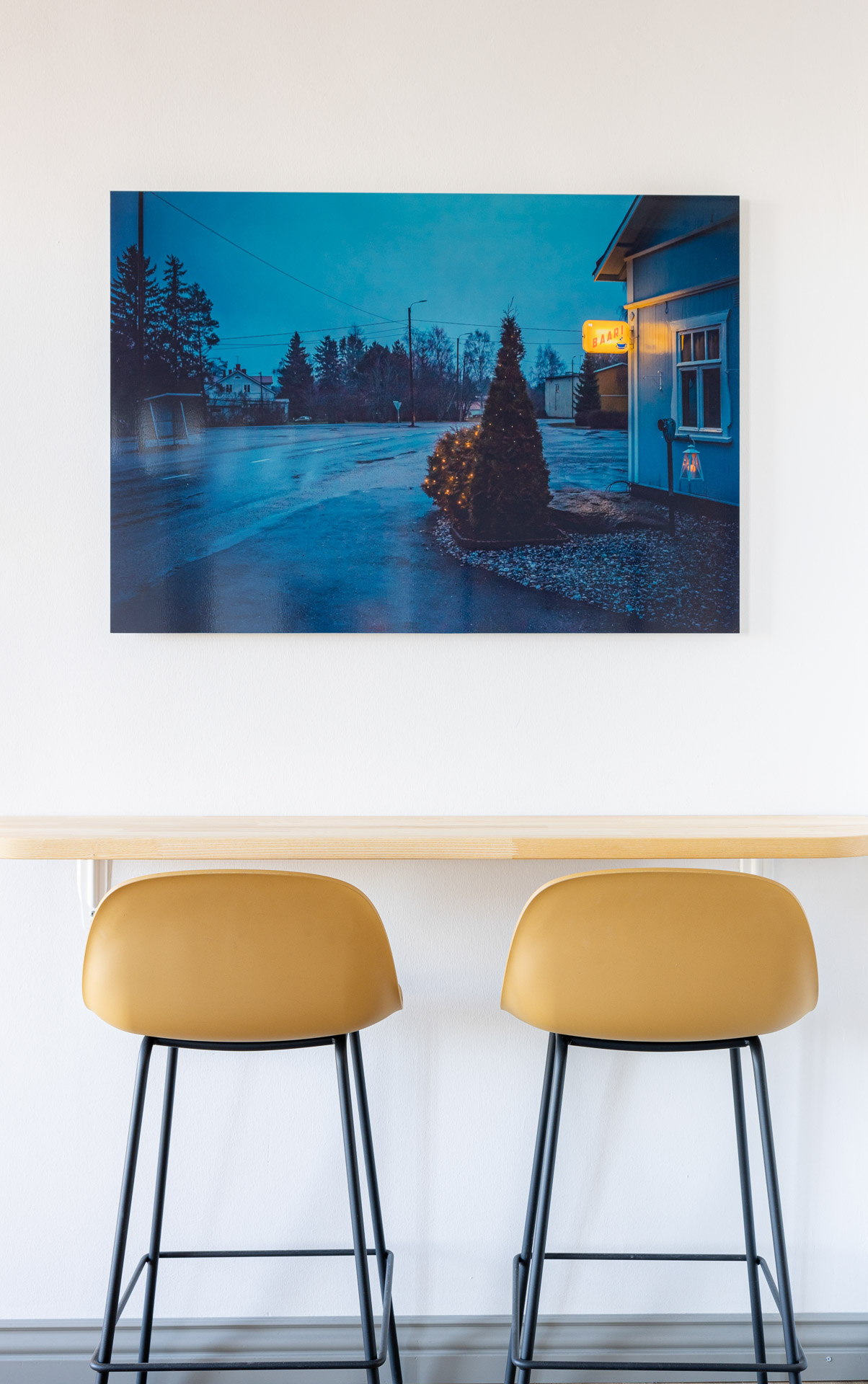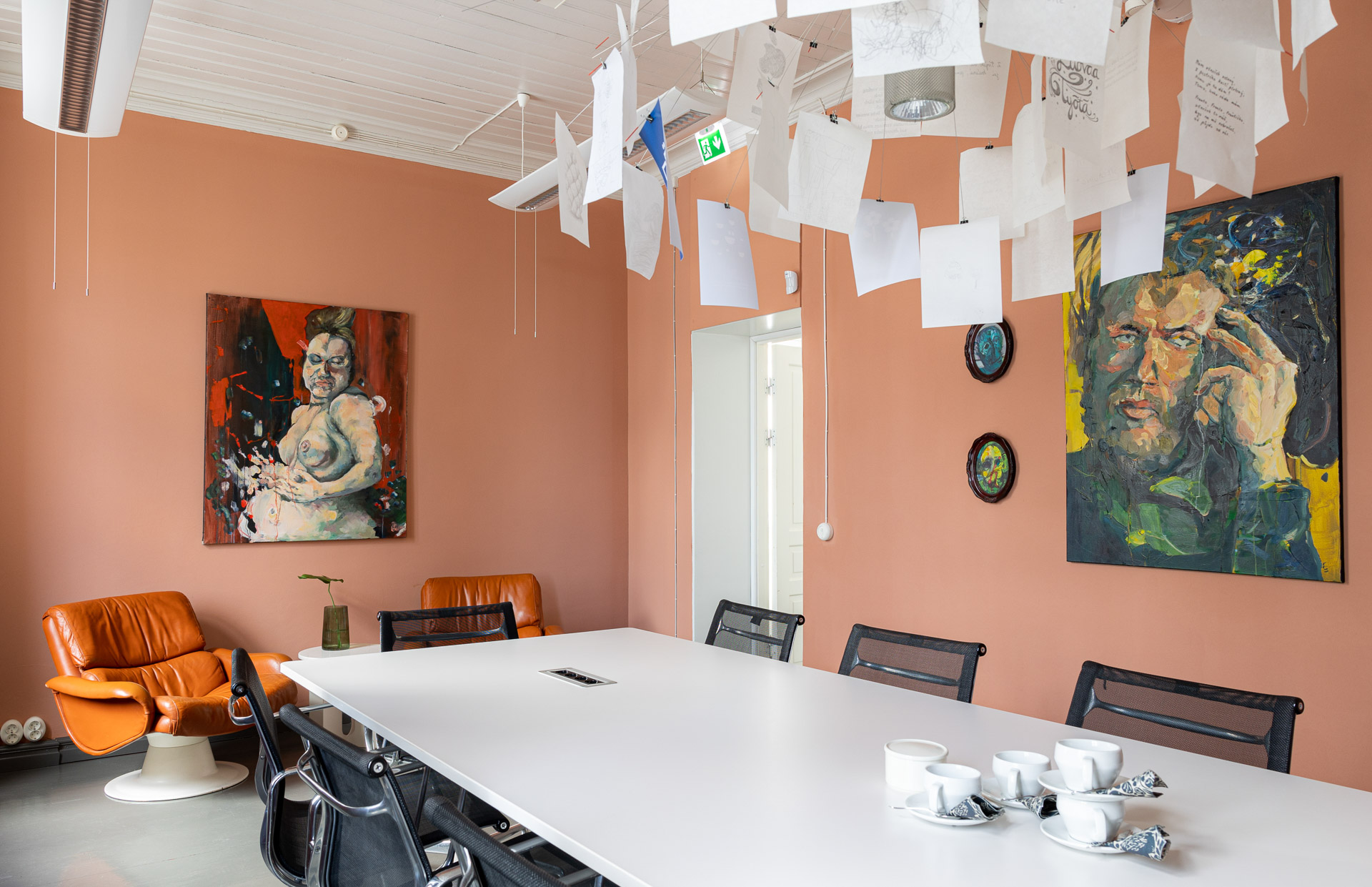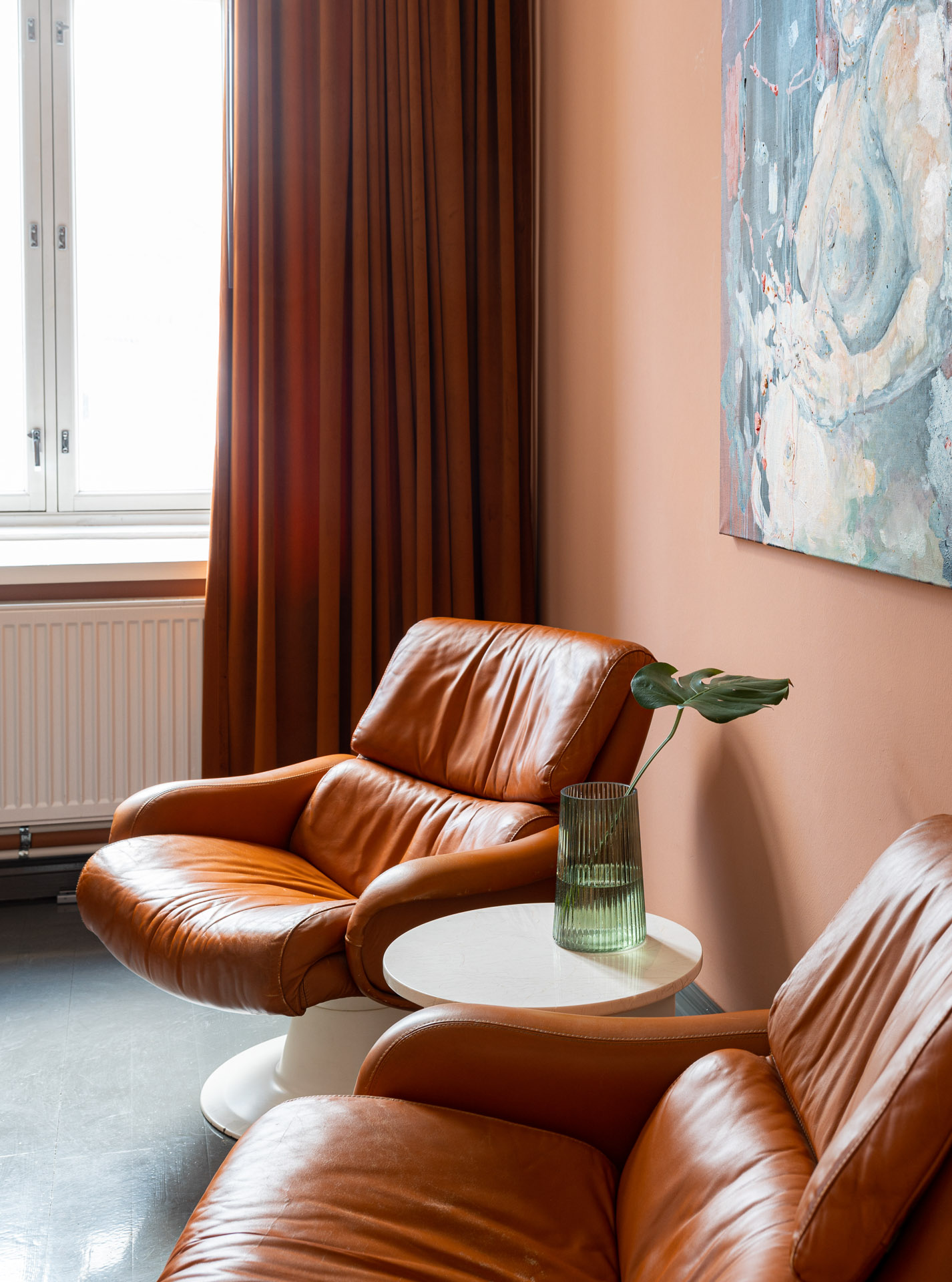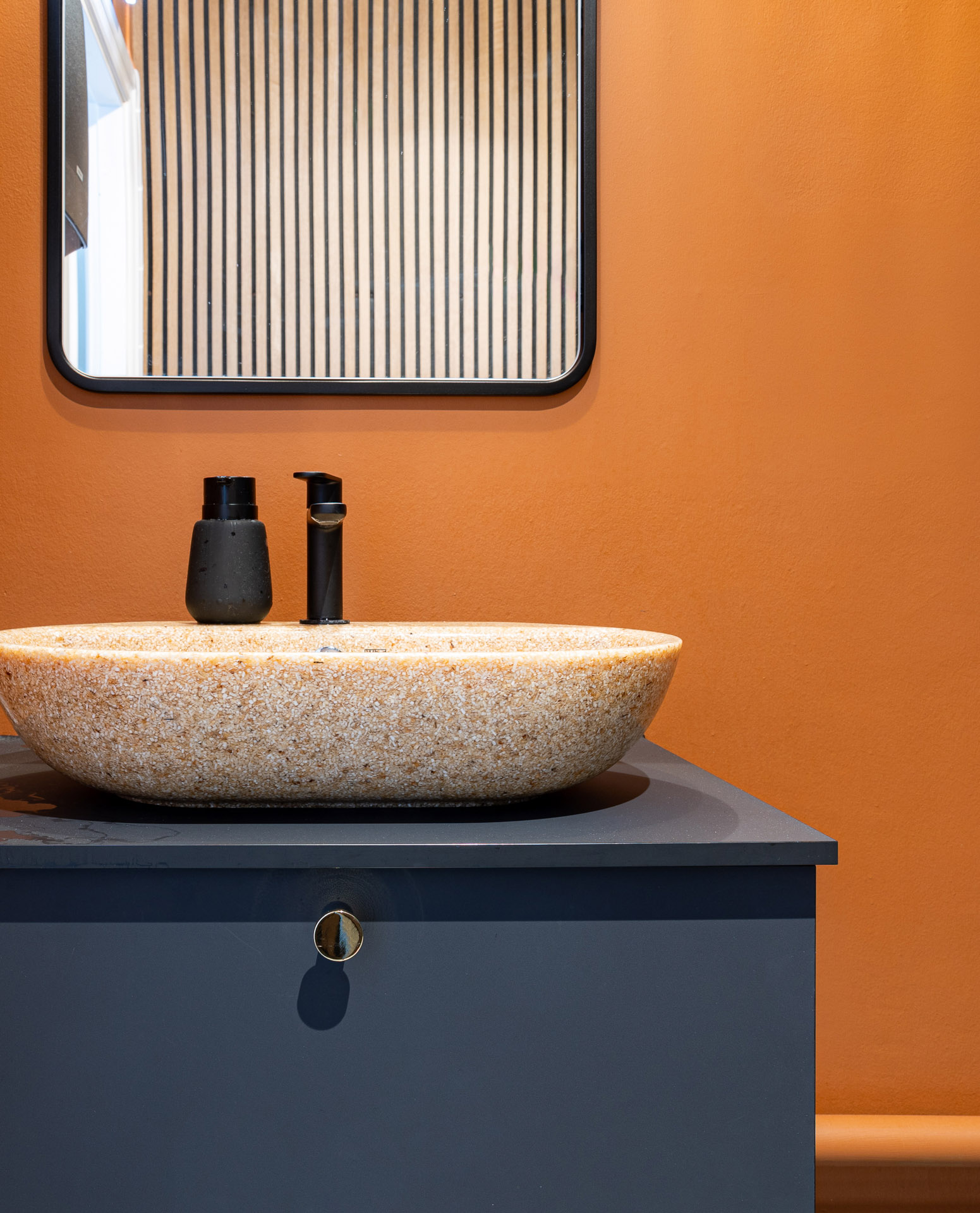 The new work environment of Luova Työmaa in the centre of Oulu was designed to support different work phases and facilitate cooperation. The client wanted functional and comfortable premises in the spirit of the company brand. The new premises were also meant to be a pull factor in recruiting.
The centre of the premises comprised a comfortable gathering place, and moving away from there takes you to more peaceful spaces. Smaller micro spaces were created inside the work environment to facilitate more relaxed working and a little movement during the workday. The old valuable building acquired a wonderful atmosphere, and essential solutions produced desired style and cosiness.
The assignment consisted of work environment and interior design, including special fixtures, surface colours and materials, curtain design as well as the needs assessment of alternative premises.
We wanted to focus on essential solutions to bring style and cosiness to the work environment. UKI's designers understood our wishes really well. Old functional details were preserved and the whole concept was complemented with necessary changes to improve usability.

Kaija Matikkala, Luova Työmaa