OYS Future hospital / 1 phase
Oulu 2023 133 000.00 brm² PPSHP Tietomallihanke Kuivaketju kymppi Alliance project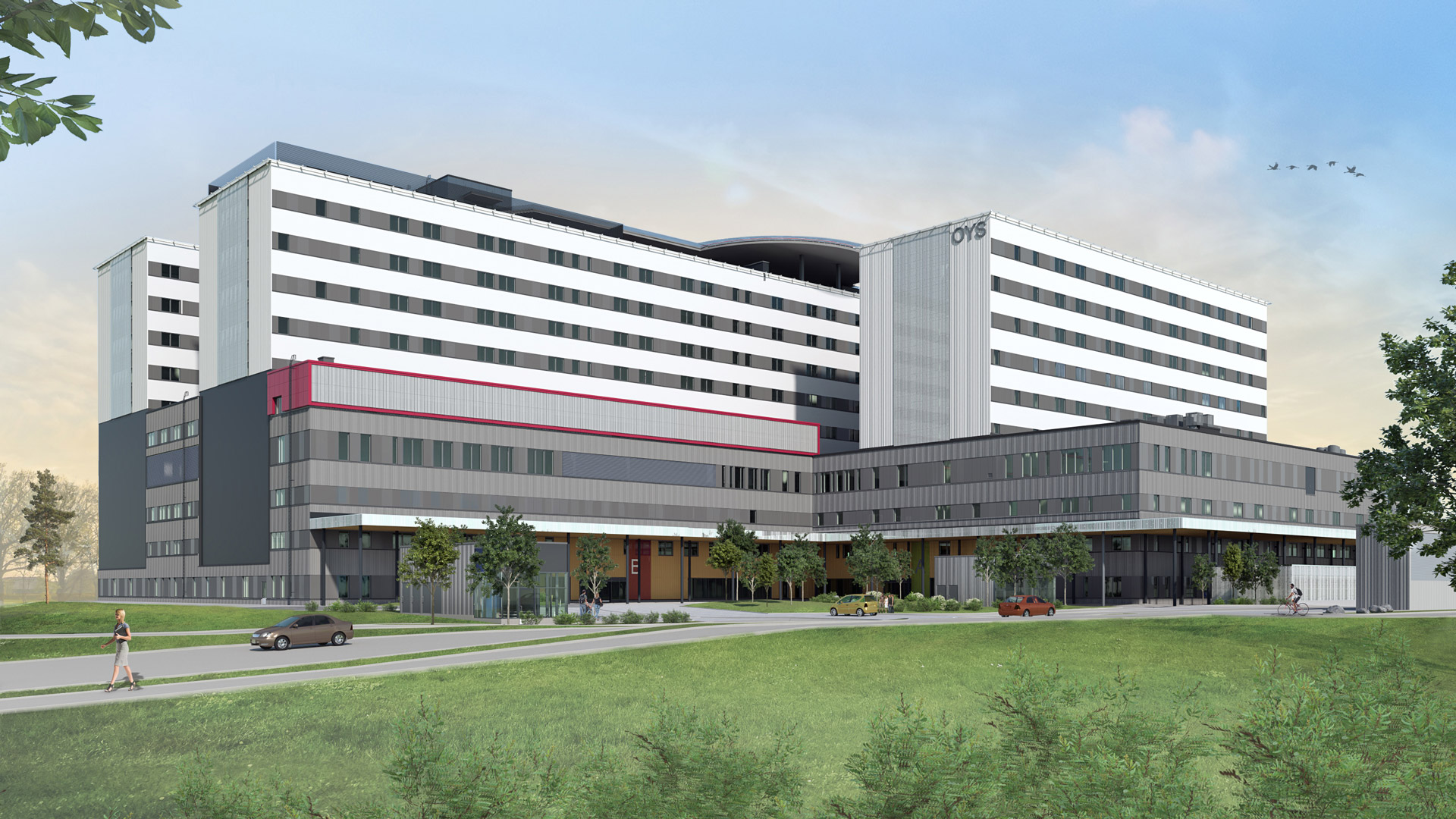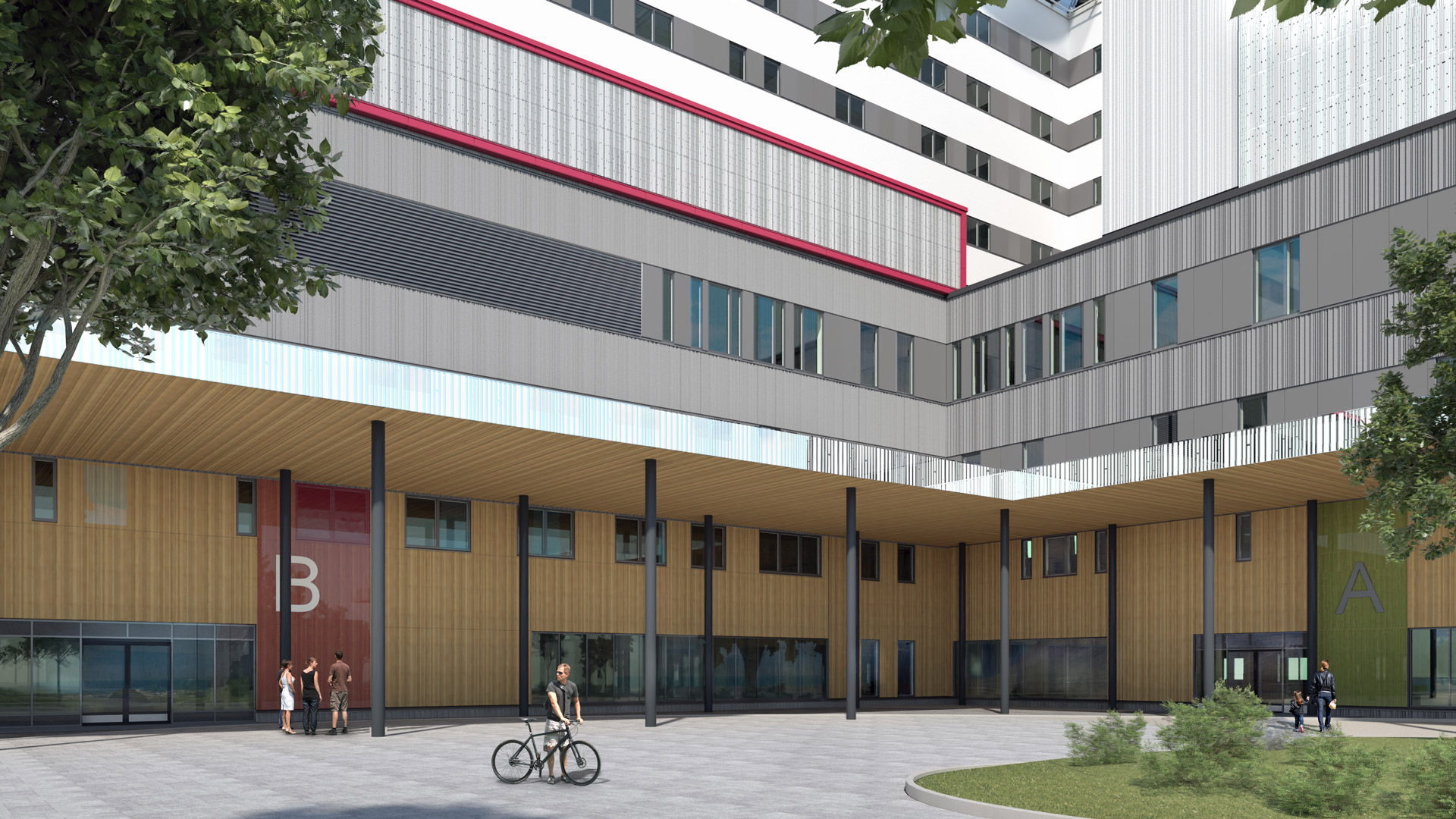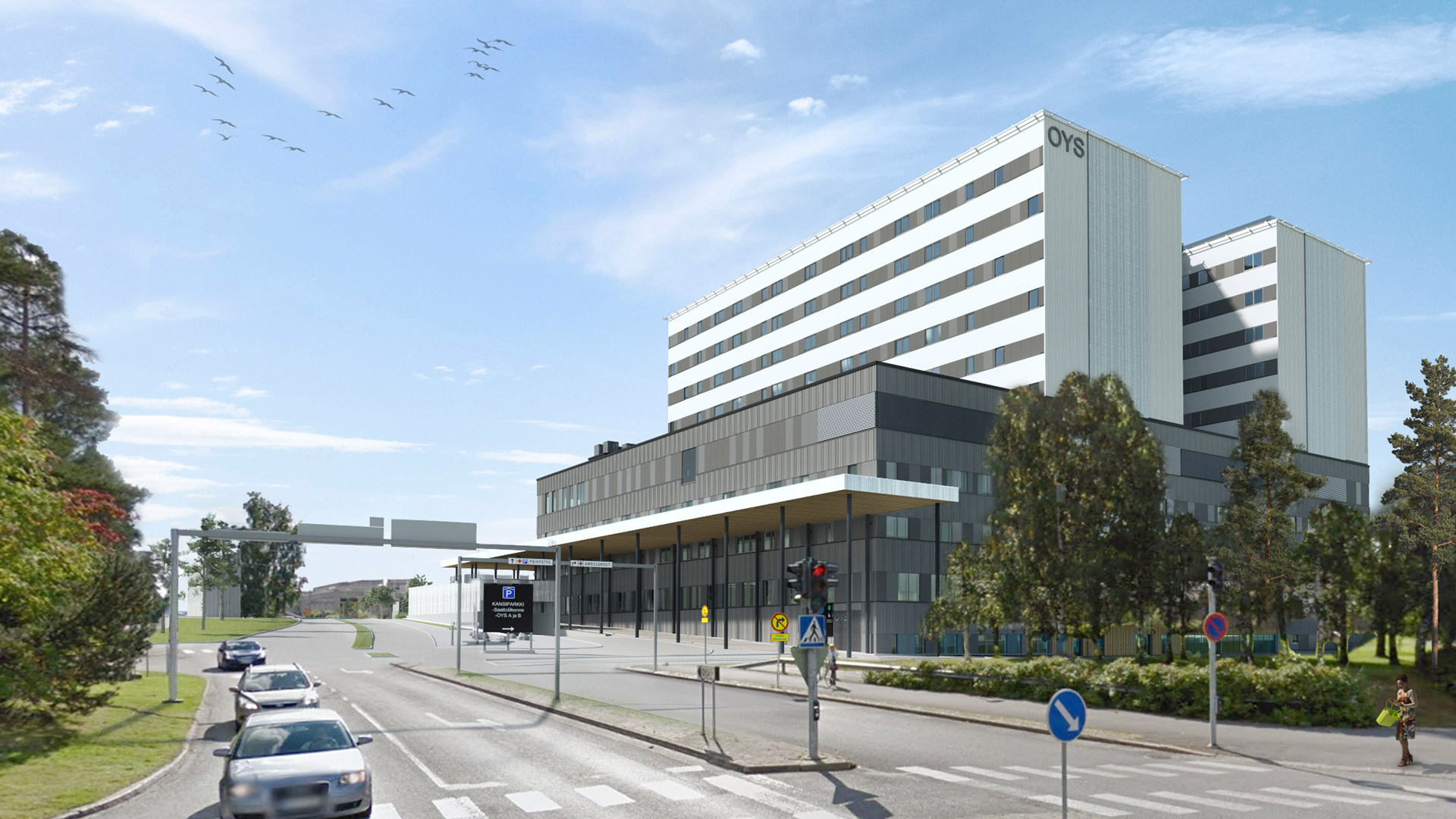 Premises transform to meet the needs. OYS A building and OYS B building 
Oulu University hospital reform OYS 2030 centralises hospital functions more efficiently and compactly together to the north end of the Kontinkangas hospital area. Construction has started in 2019. The first phase presented here – A and B buildings – are completed by the end of 2023. Reform program 2030 continues till the end of the 2020s. The new hospital will be a more compact and clearer concept, where architecture supports the functions in the premises.
The architecture has light-coloured top parts to match the cloudy sky and dark base parts blending into the pine forest. The pleasant and impressive entrance yard in front of the buildings will be the centre of the hospital campus. The yard is bordered by the warm-toned wood linings of the entrance facades. There is a parking garage below the front yard with direct access to indoors.
Multifunctionality and adaptability have been considered in designing the premises, anticipating the changing needs of hospital operation in the future.
UKI Arkkitehdit, Lukkaroinen Arkkitehdit and Arkkitehtitoimisto Tähti-Set from the alliance are involved in the architectural and interior design.