Pitkäkatu timber block
Jyväskylä 2022 1 950.00 brm² T&J Partners Oy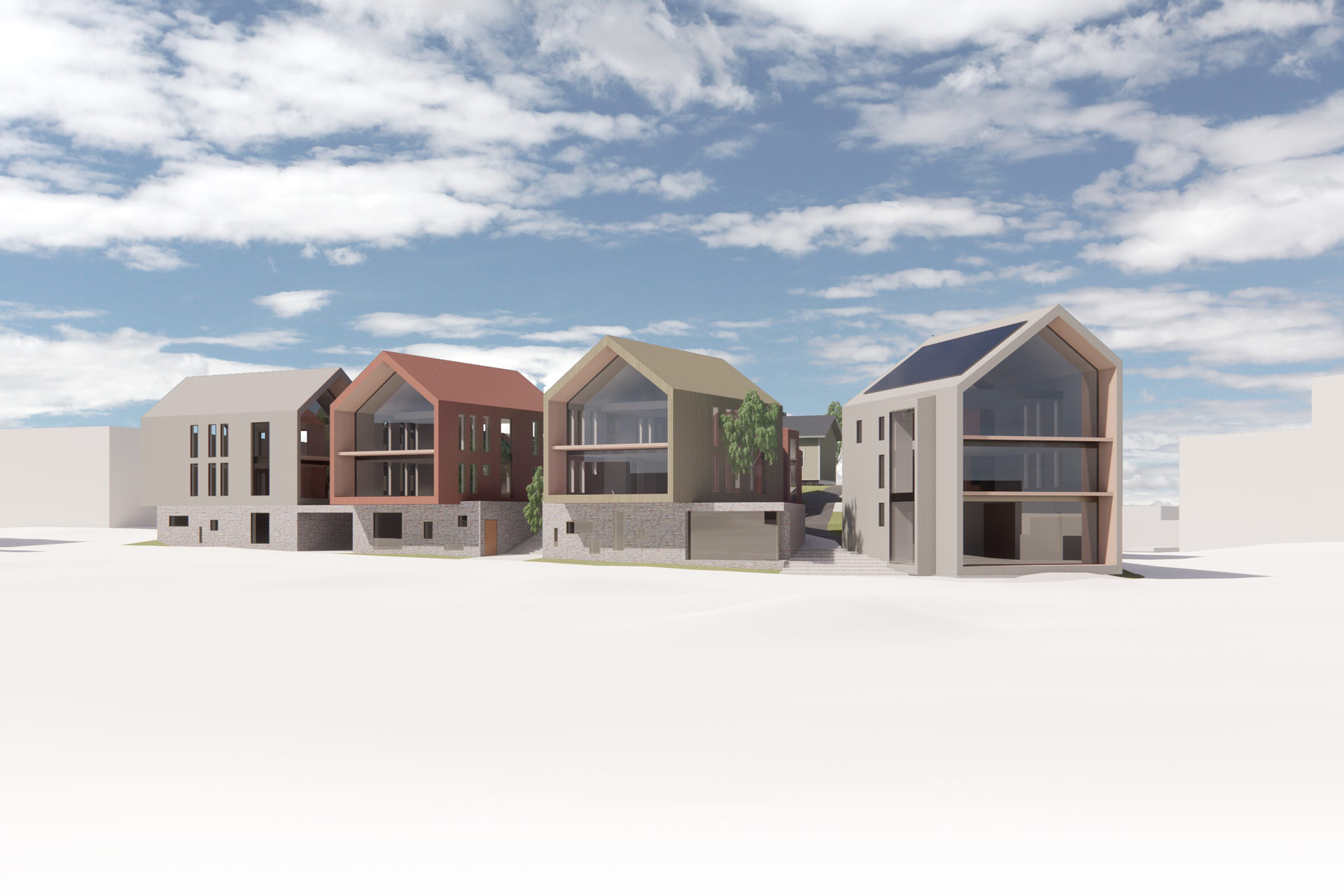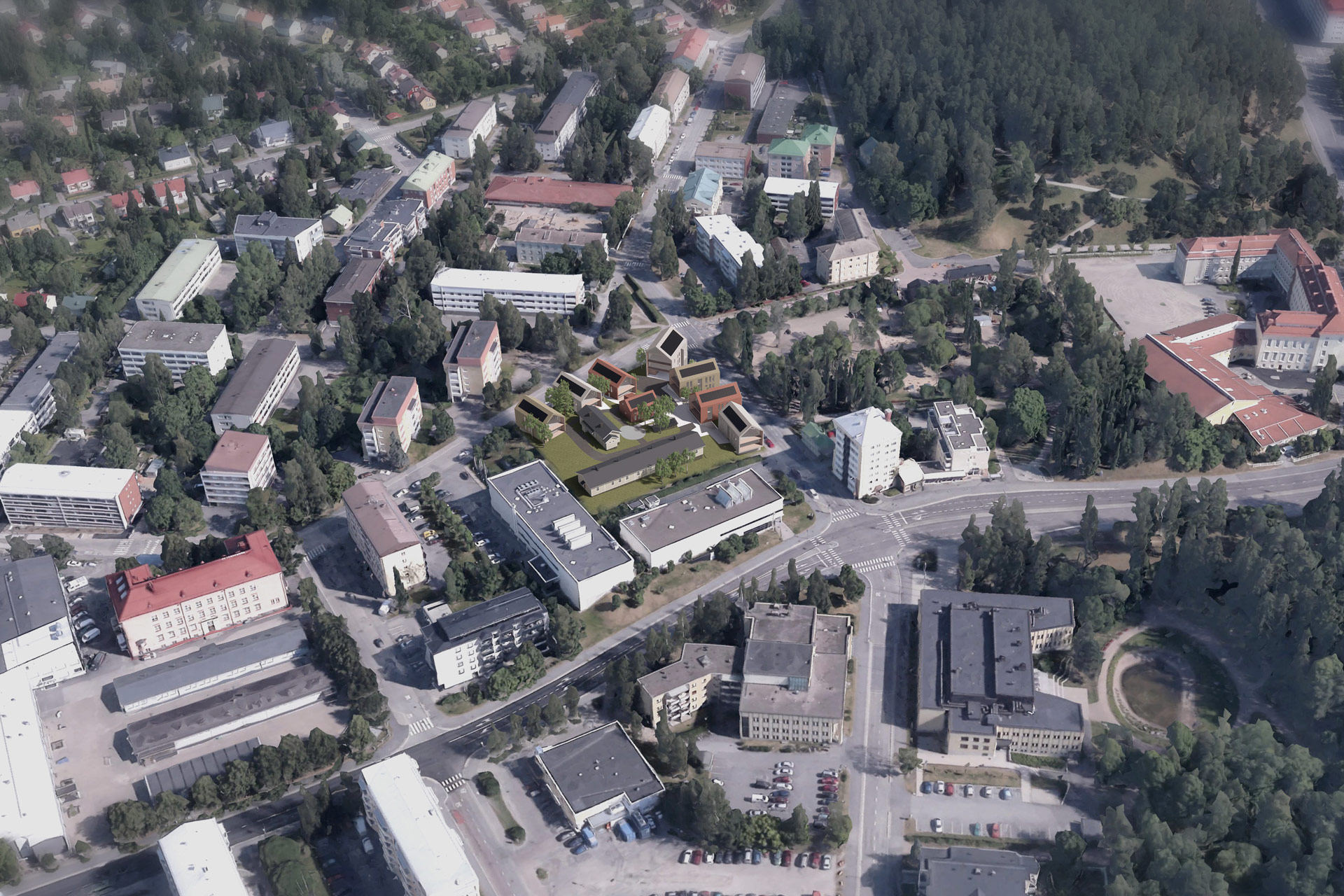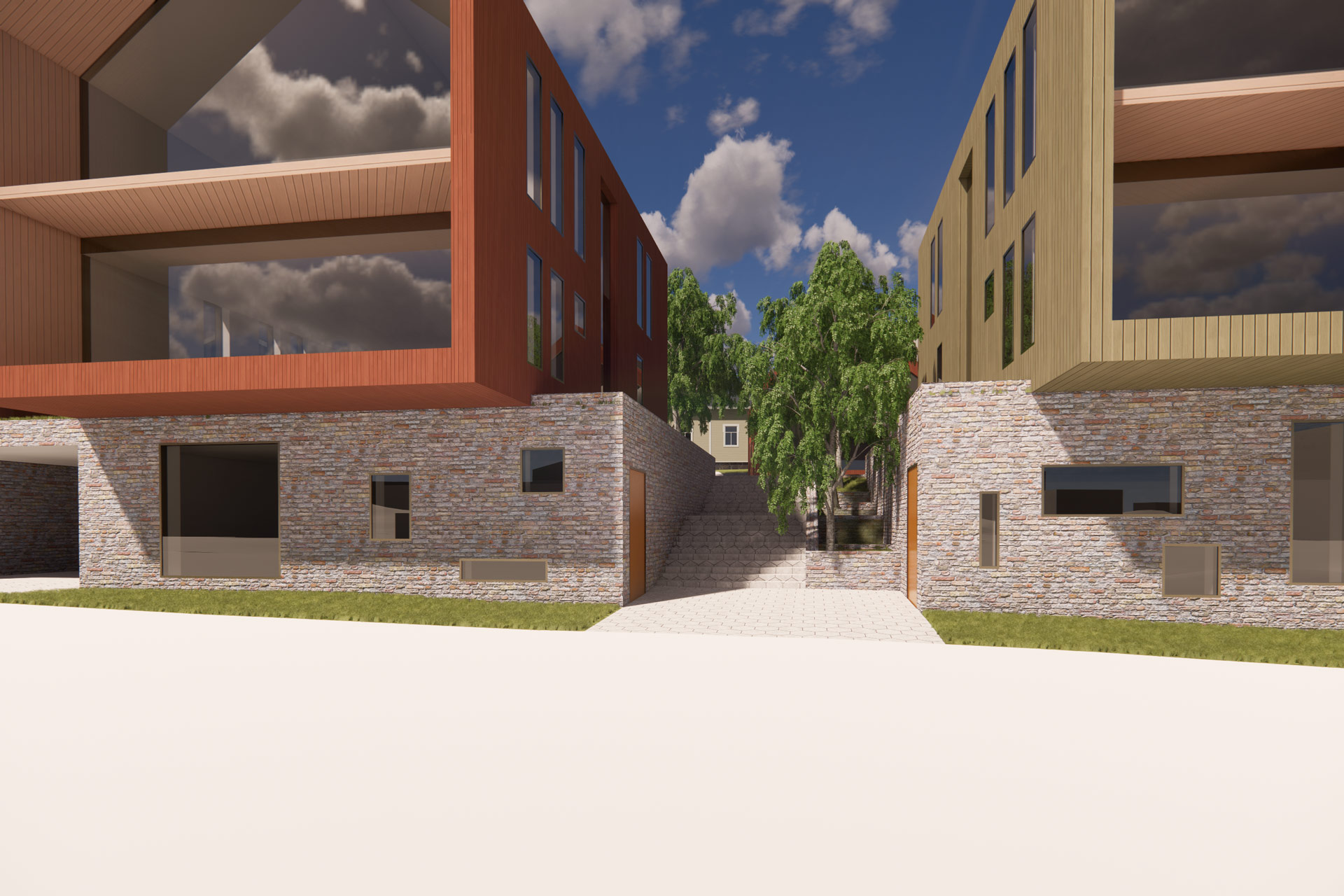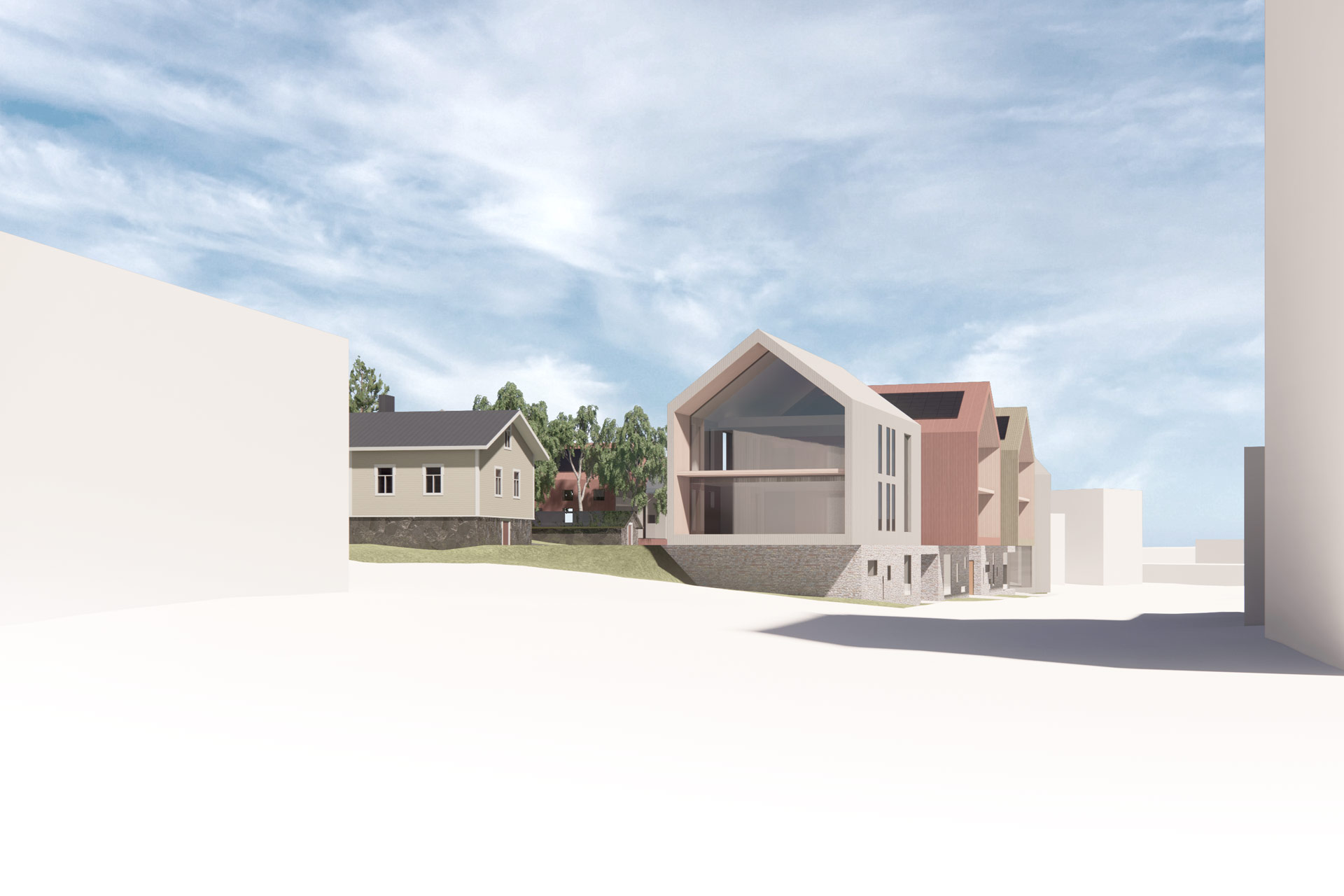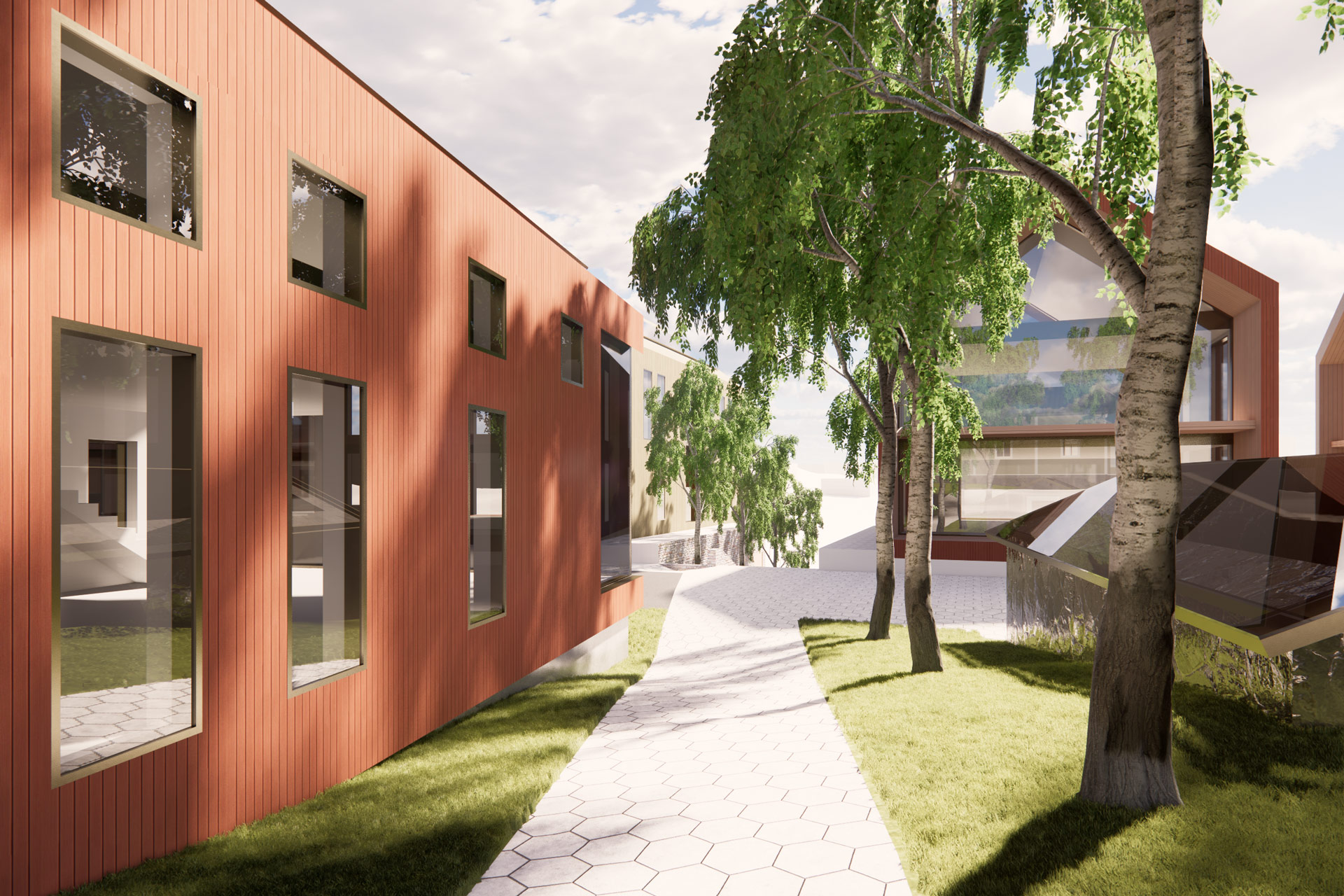 T&J Partners Ltd was chosen as development partner of the Pitkäkatu 25 area close to the centre of Jyväskylä. By a commission from T&J Partners, we drew the winning entry to the lot transfer competition. The scale, architecture and functionality of the entry acknowledges the invaluable old timber buildings and the scale of the surrounding urban structure. The block includes ecological and high-quality apartments, which adapt to different life situations, and enlivening commercial premises.
Delimited views that guide the eye are in the heart of the design. Interesting and varying views emphasise the old buildings in the courtyard and the "village inside a block" atmosphere.
The timber block serves as a link between the Mäki-Matti small house area and the town centre.

Monika Gardini, UKI Arkkitehdit
The Mäki-Matti area has exceptionally old building stock, which is characteristic to the area. Beautiful timber town street views are part of the strong identity of the area. The area has several small houses from the reconstruction period and their appearance is distinct and discreet. The massing is simple. The buildings are surrounded by tall trees and abundant plantings, which structure the stately street view. The street space is bordered by buildings, which have been built close to the street side of the lot. The buildings in the area typically have a rectangular basic mass with a steep saddle roof. The facade material is vertical panelling.
The existing townscape in the area has strongly steered our lot use plan. The unique identity of Mäki-Matti has been included to match today's housing quality and requirements. Protected buildings remain part of the whole timber block and communicate with the new buildings. The scale of the area is harmonious, and the appearance is diverse and green. Some commercial premises have been placed along the main street of the area on street level to enliven the street space. Residential buildings surround the interesting views inside the lot, guiding the eye towards the protected buildings, which are a firm part of the identity and history of the area.
The existing buildings, Mäkitupa and Mäkitorppa, are renovated thoroughly. An expert specialised in restauration is used in the design in close cooperation with the Museum of Central Finland. The current room structure is used as far as possible in the new application of the building. The houses serve as the heart of the whole timber block. Common spaces, such as a gym, open kitchen, teleworking space and sauna can be located in the premises. The root cellar gets a new application as a winter garden of the housing cooperative. The winter garden is available for small-scale cultivation or as a retreat.
Three different house types are placed on the lot. All houses are modifiable and different layouts and housing types can be developed for them. The goal is to supply family apartments, where rooms are dimensioned spaciously, and housing quality is emphasised.