Riikinvoima Eco Power Plant
Riikinneva 2016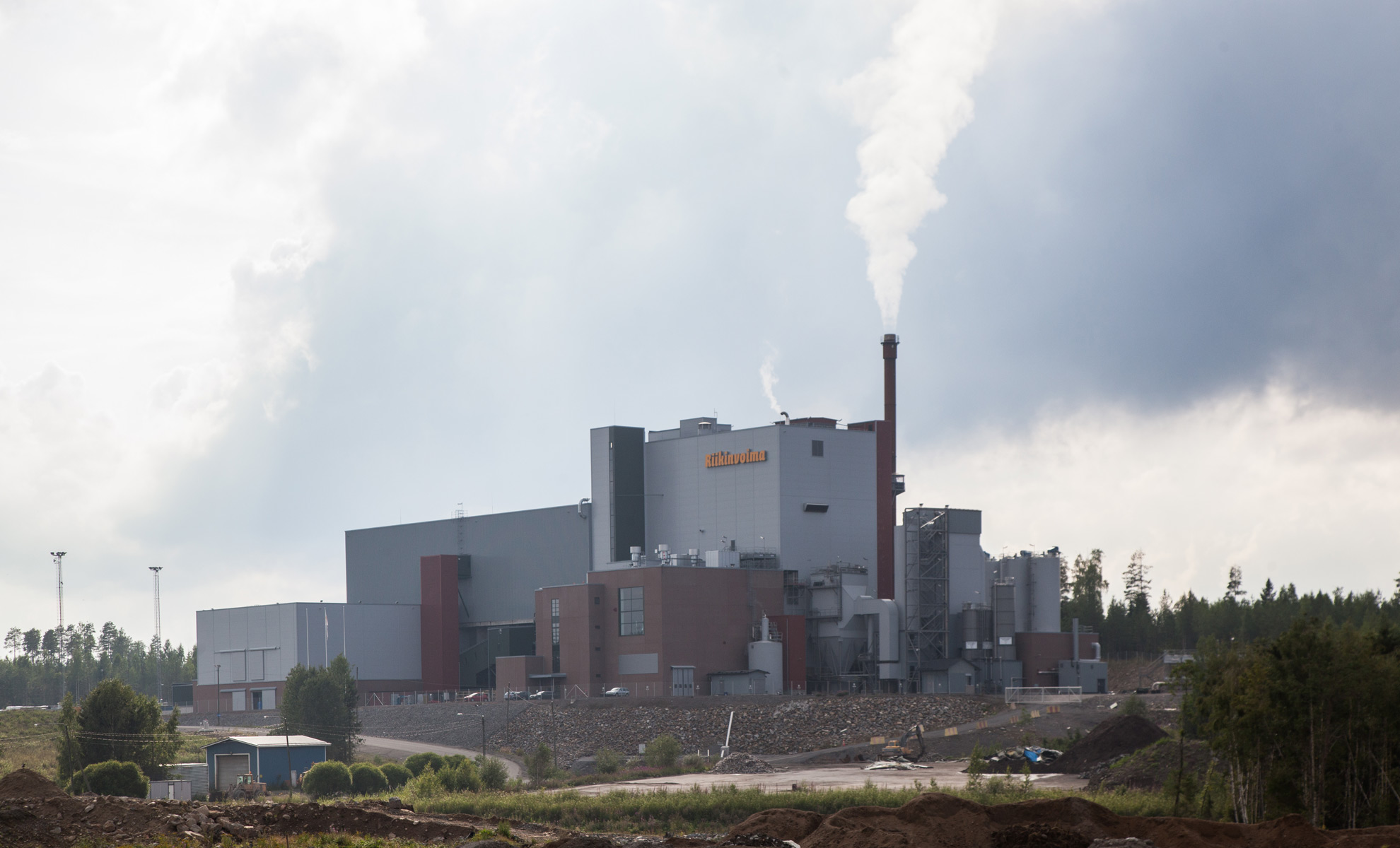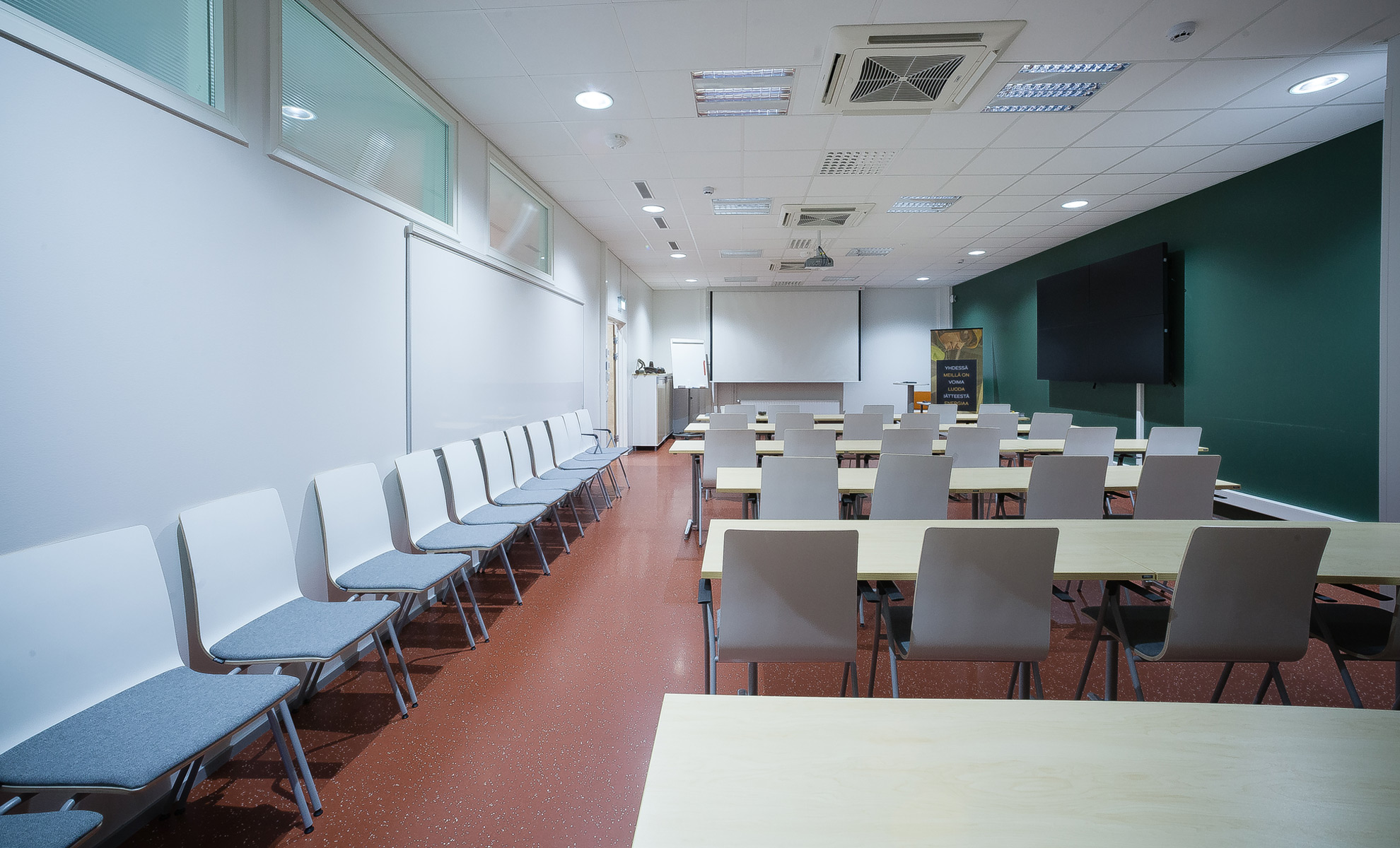 The Riikinvoima eco power plant is located on a hill next to the Riikinneva dumping area, at the edge of a forest. The plant produces both electricity and district heating. It uses community waste as fuel.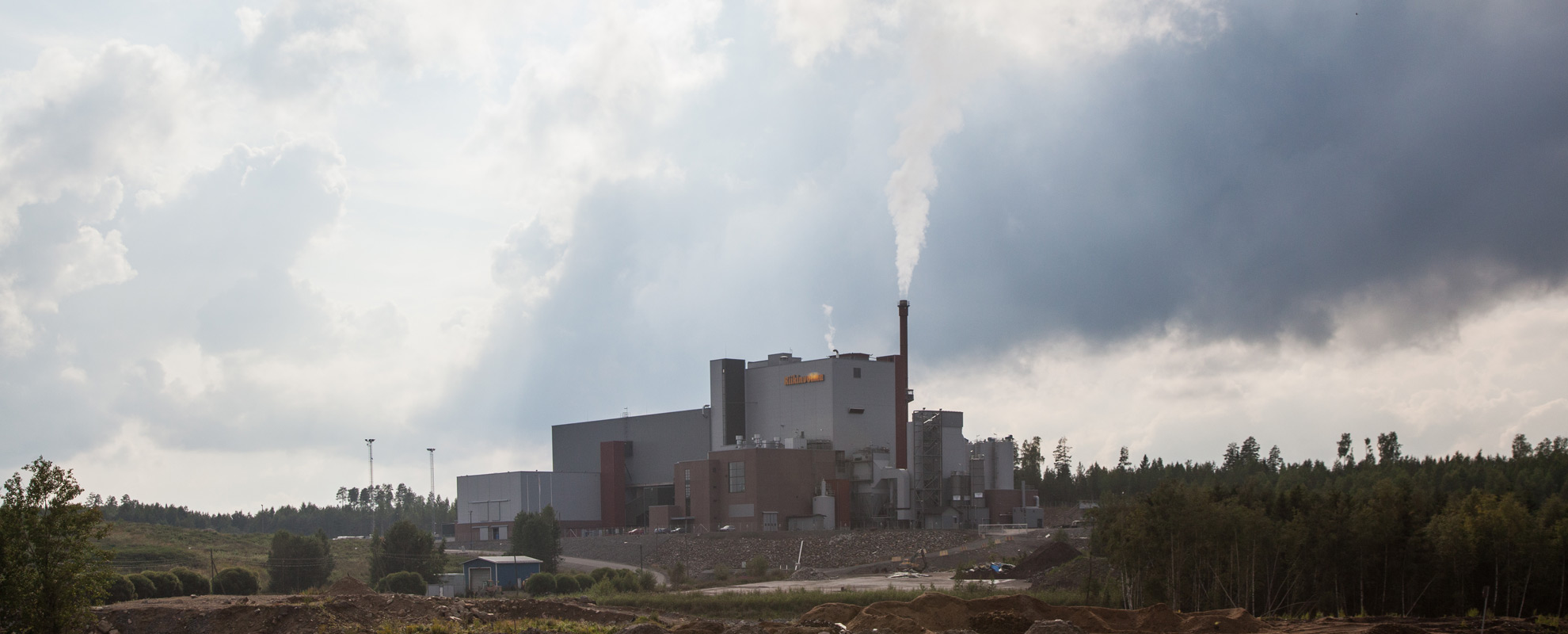 The building complex consists of a waste reception hall, incoming and processed waste bunkers, waste processing hall, boiler hall, turbine hall as well as office wing and repair shop. Additionally, the complex includes a pump room, combustion gas blower room, filters, emergency power generator and reserve boiler, ash unload tunnel and a group of containers and silos.
The parts of the plant are rectangular masses of different sizes and heights. They are counterbalanced by emphatically vertical staircases and cylinder-shaped containers.
The main colours of the building are light grey, granite red and spruce green. The base of the building and the outer walls of the turbine hall and office wing are washed concrete made of red granite. Red colour is also used in the weather shielding of external cold staircases. Other large masses, such as the waste bunker area, waste processing hall and boiler hall are covered with light grey profile sheet or tin element. The low auxiliary parts (waste reception hall, waste bale shelter and ash unload space) and waste conveyor bridge cladding are spruce green metal sheet. Spruce green is also used as highlight colour in external windows, entrance doors and part of the lift shaft outer wall.