Rovaniemi airport expansion
Rovaniemi 2019 4 850.00 brm² Finavia Oyj Tietomallihanke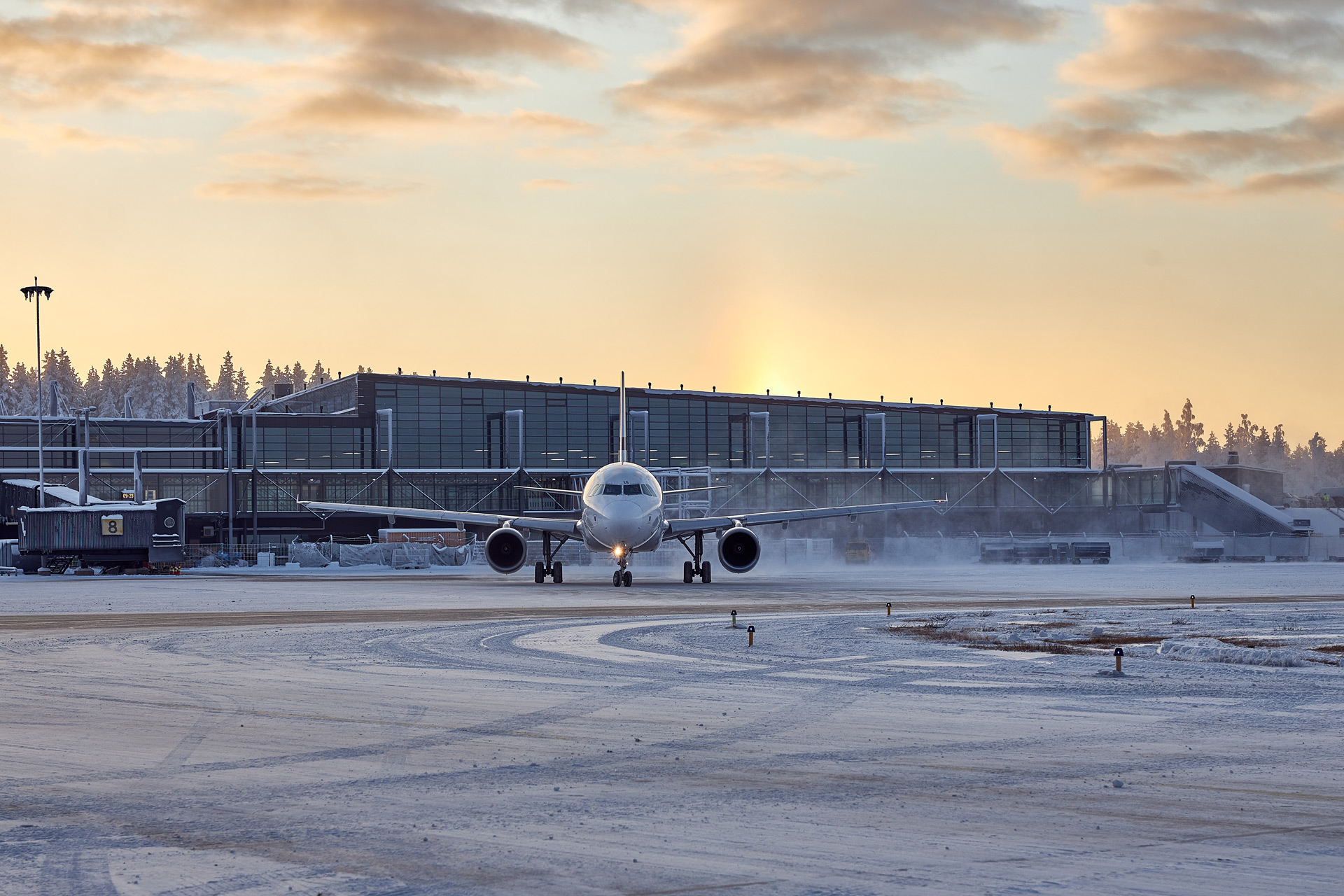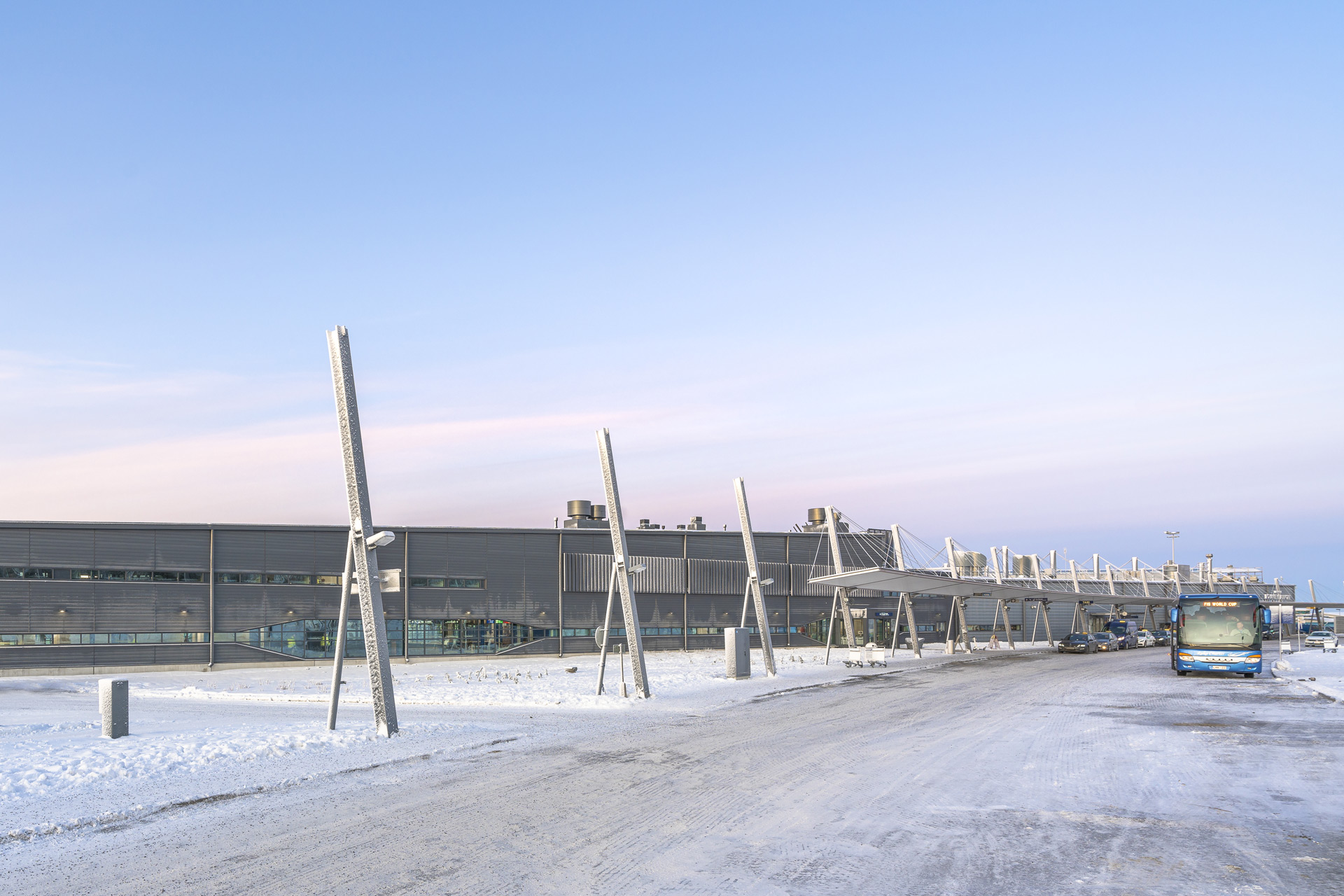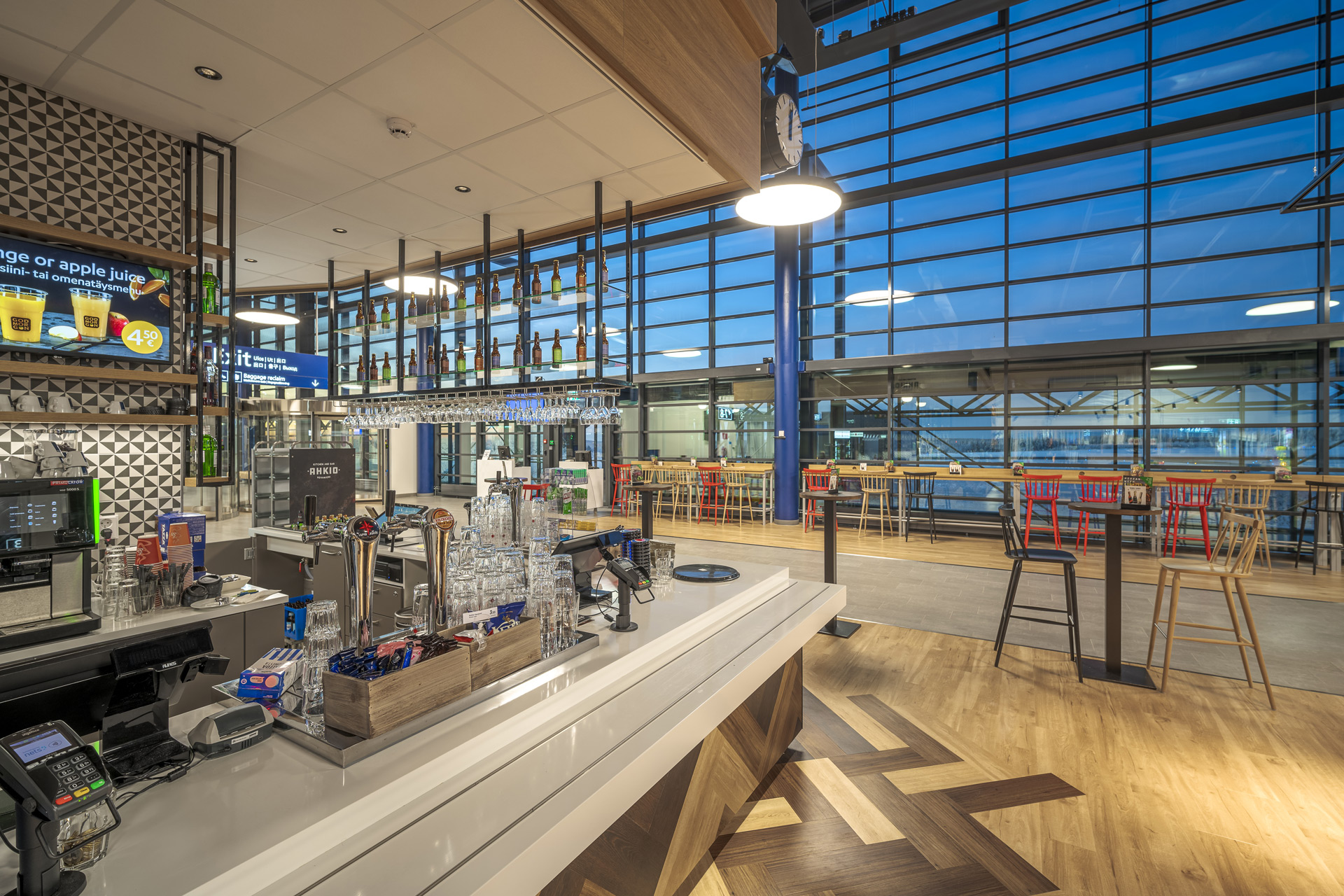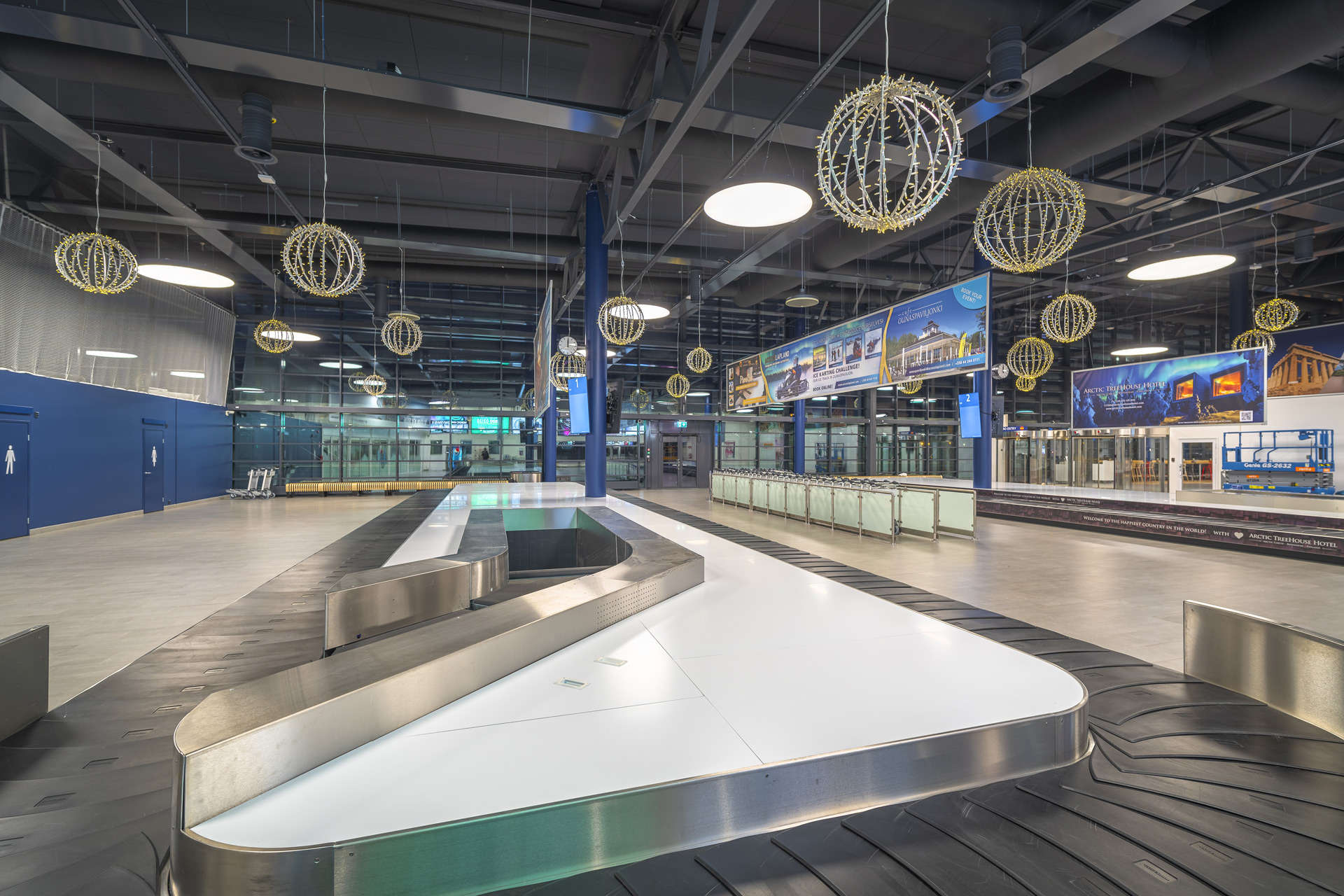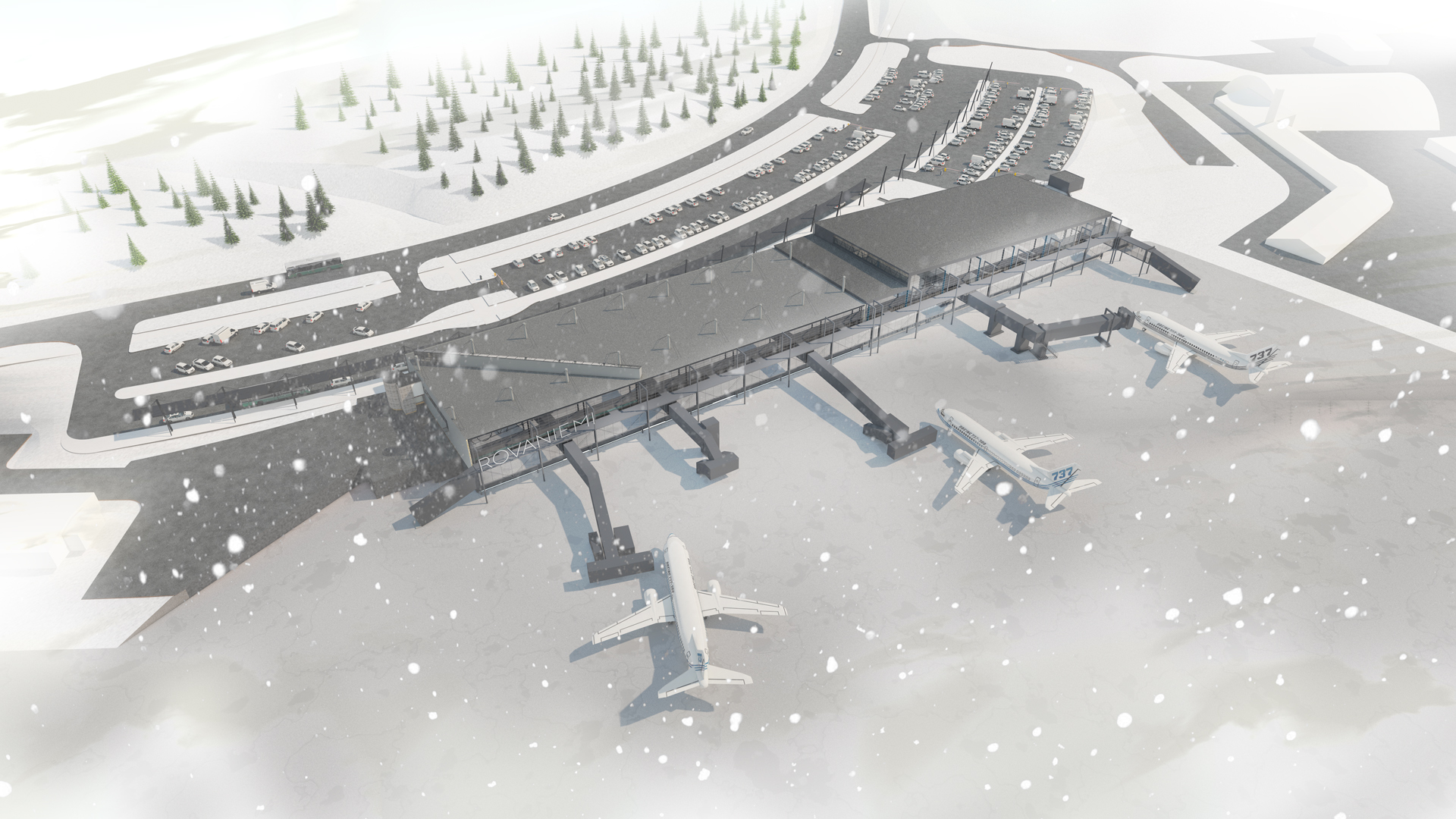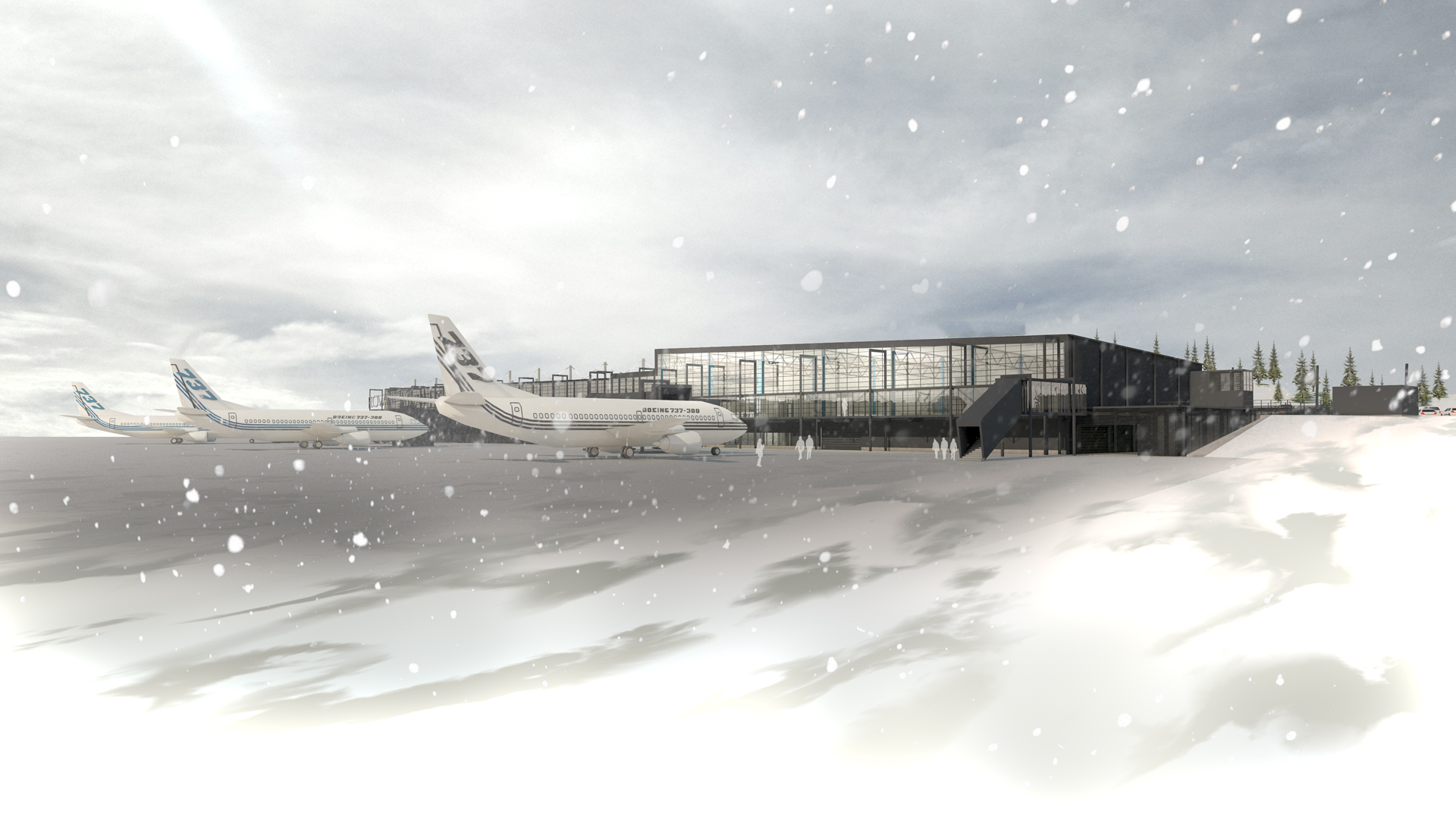 TERMINAL EXPANSION IMPROVES CUSTOMER EXPERIENCE
Continuously rising passenger volumes have brought expansion needs to Lapland's airports. The passenger terminal at Rovaniemi airport is also getting an expansion, which is designed and implemented during 2018 and 2019.
The extension to the current terminal building includes premises for new passenger gate areas with their commercial sections, incoming traffic passport control, baggage claim as well as border guard and customs. Bus terminals and baggage processing premises will be built on the field level. The check-in, security control and passenger gate areas of the old terminal part will be expanded at the same time. The goal is to improve passenger flow, comfortability in interior spaces and customer experience.

The architecture of the new section deviates considerably from the old terminal, both in the supporting structure and facade. The dominant cladding material in the facade is dark horizontal sheet metal profile. However, the roof shape tilted in two directions and glass facade on the field side with its connecting corridors and passenger bridges are inherited from the exterior architecture of the old part.