Vihanti school centre
Vihanti 2020 4 982.00 brm² Raahen kaupunki First phase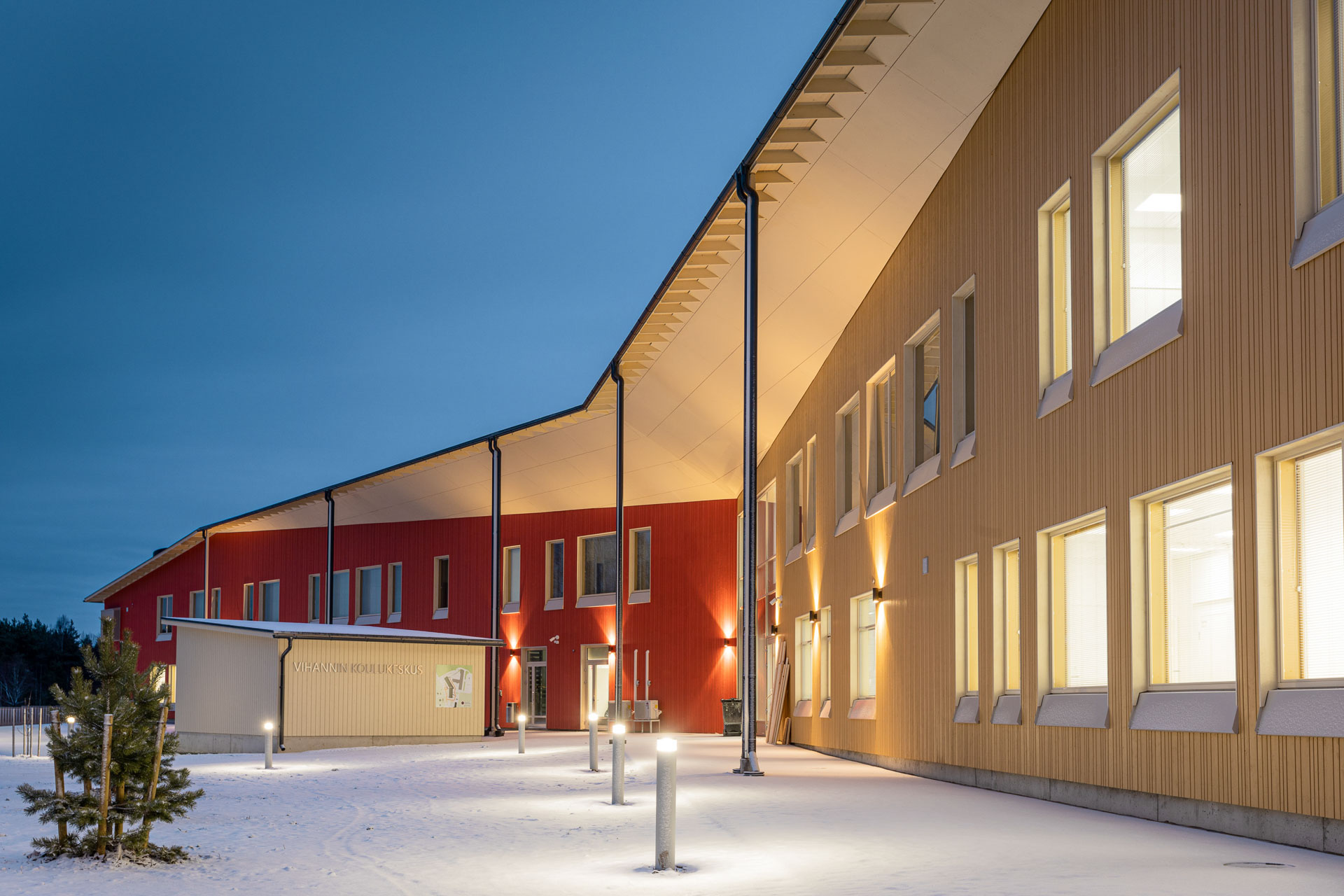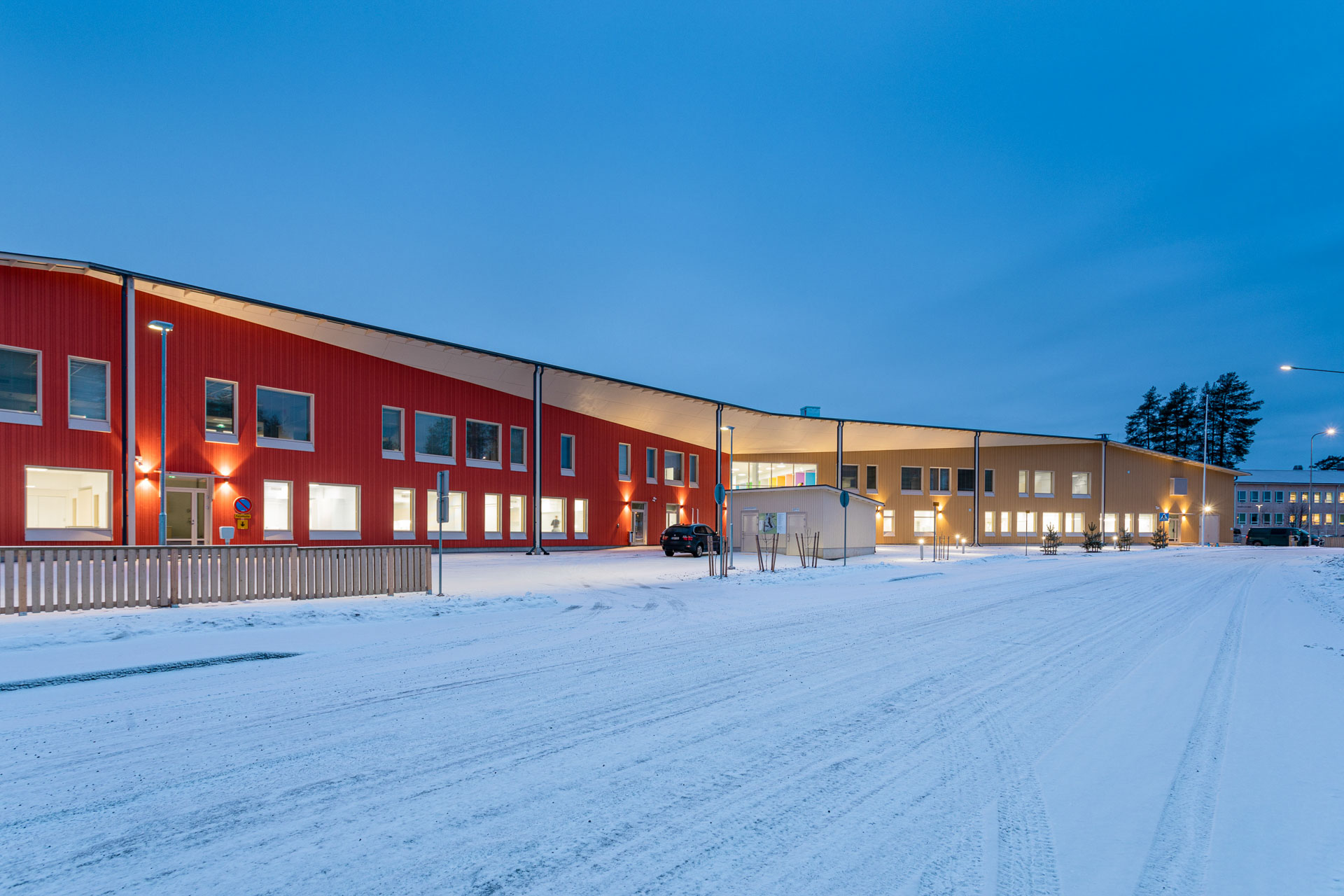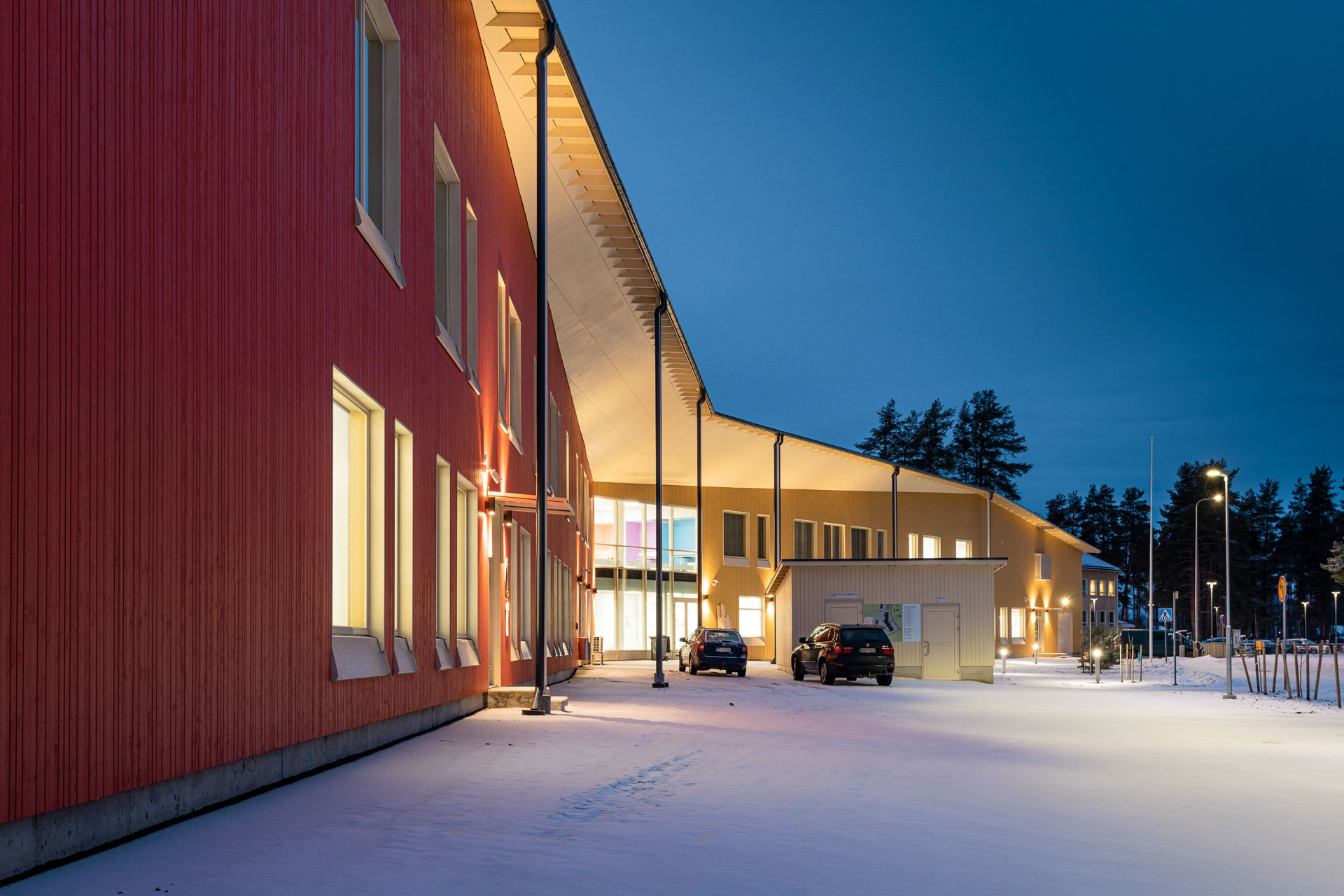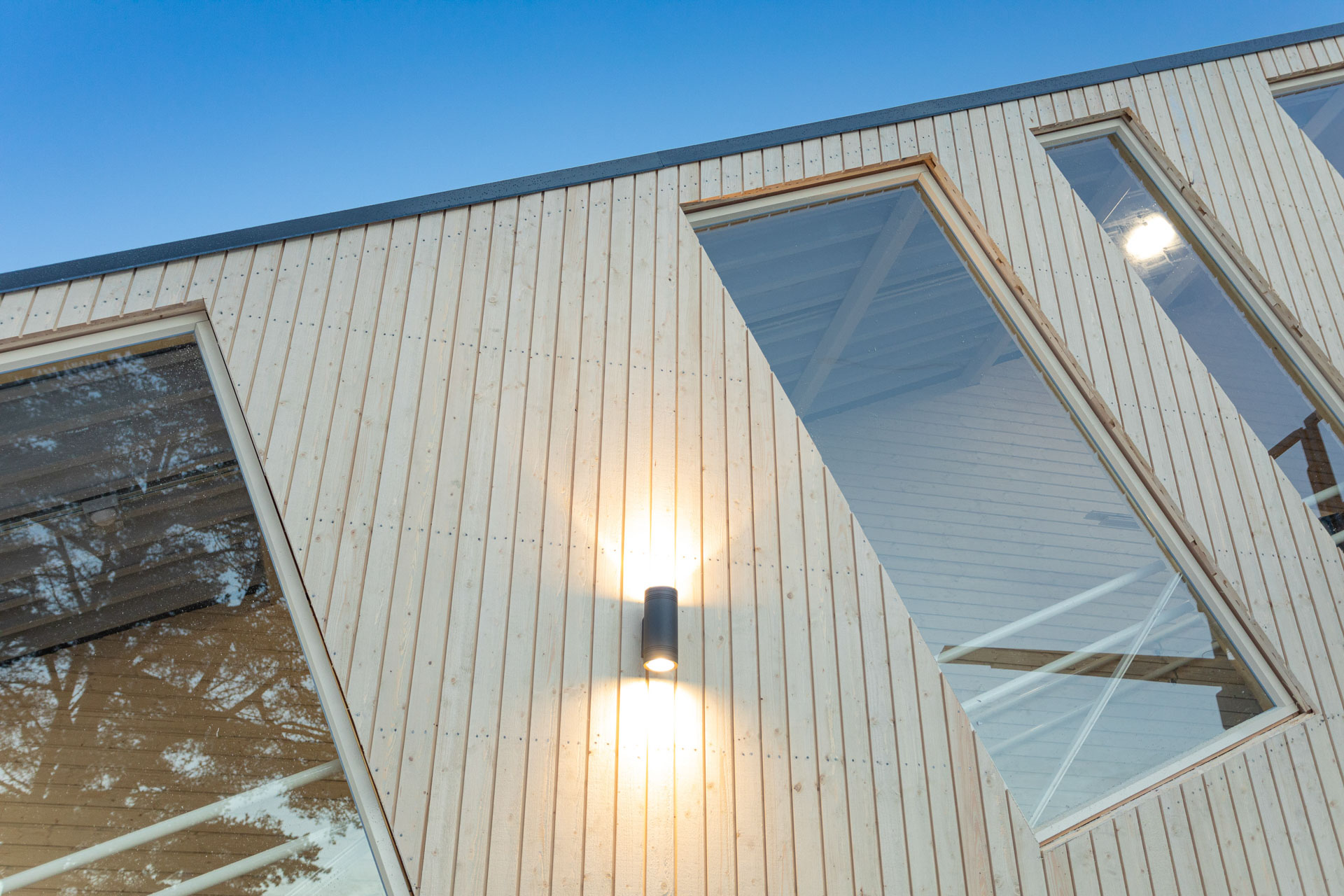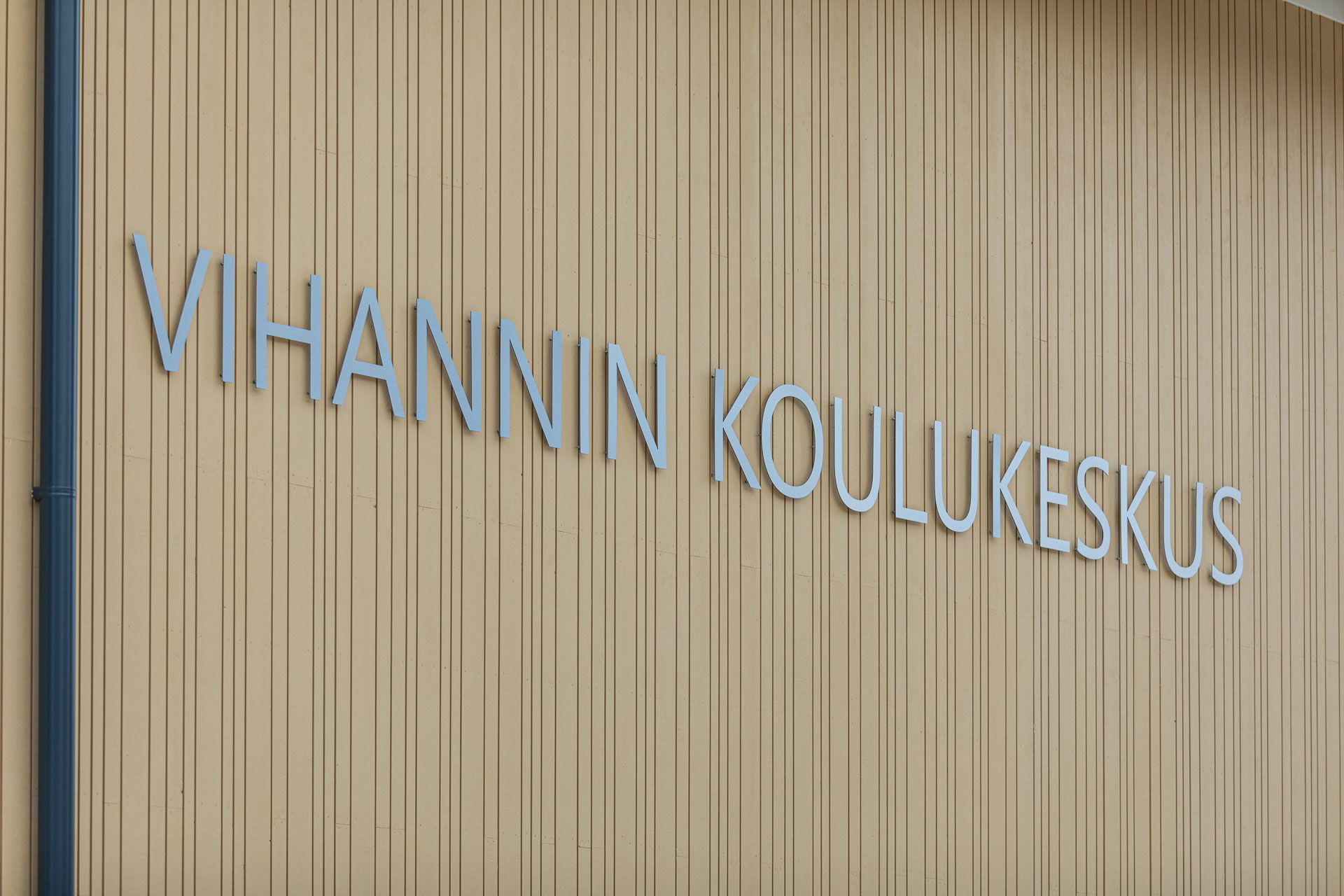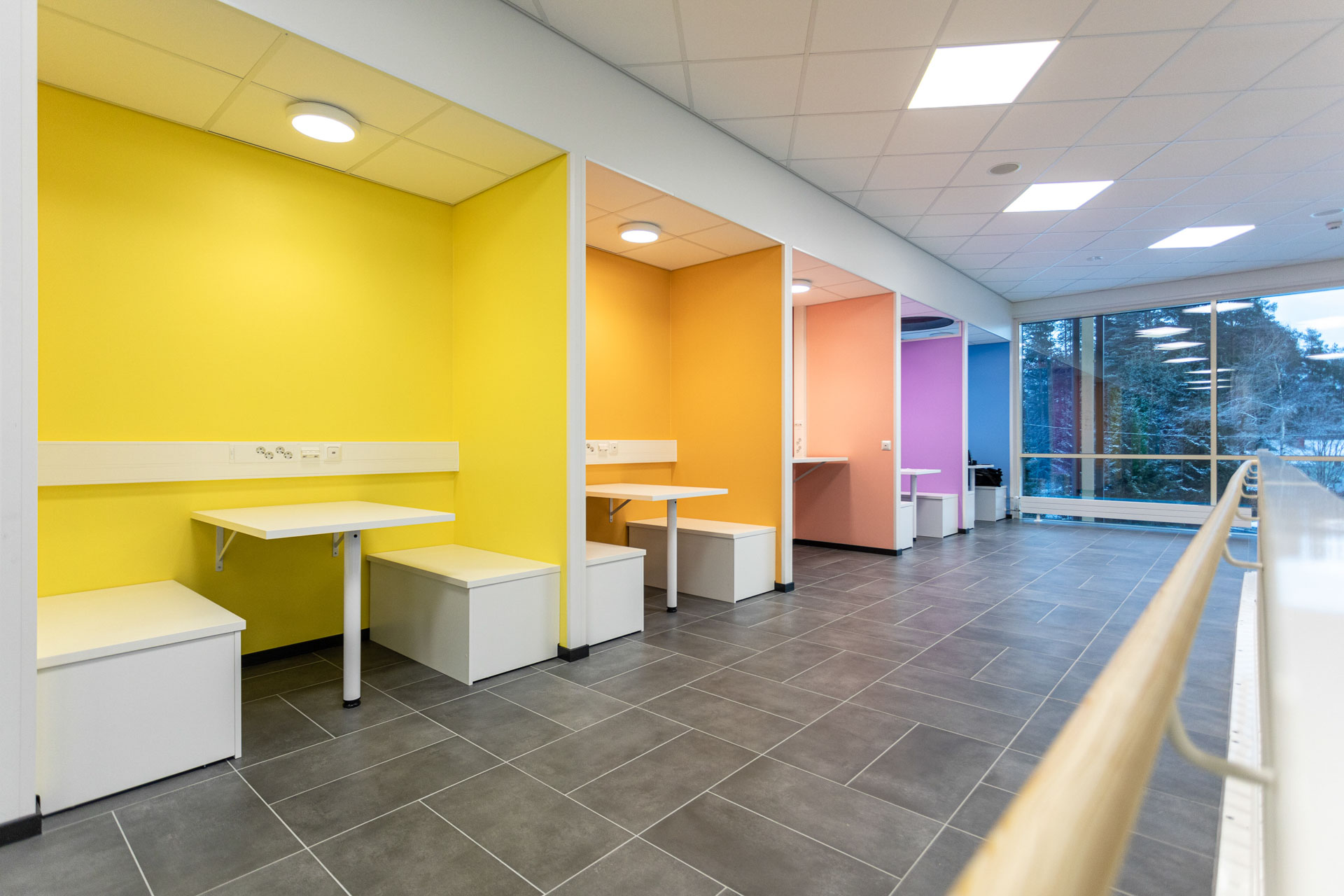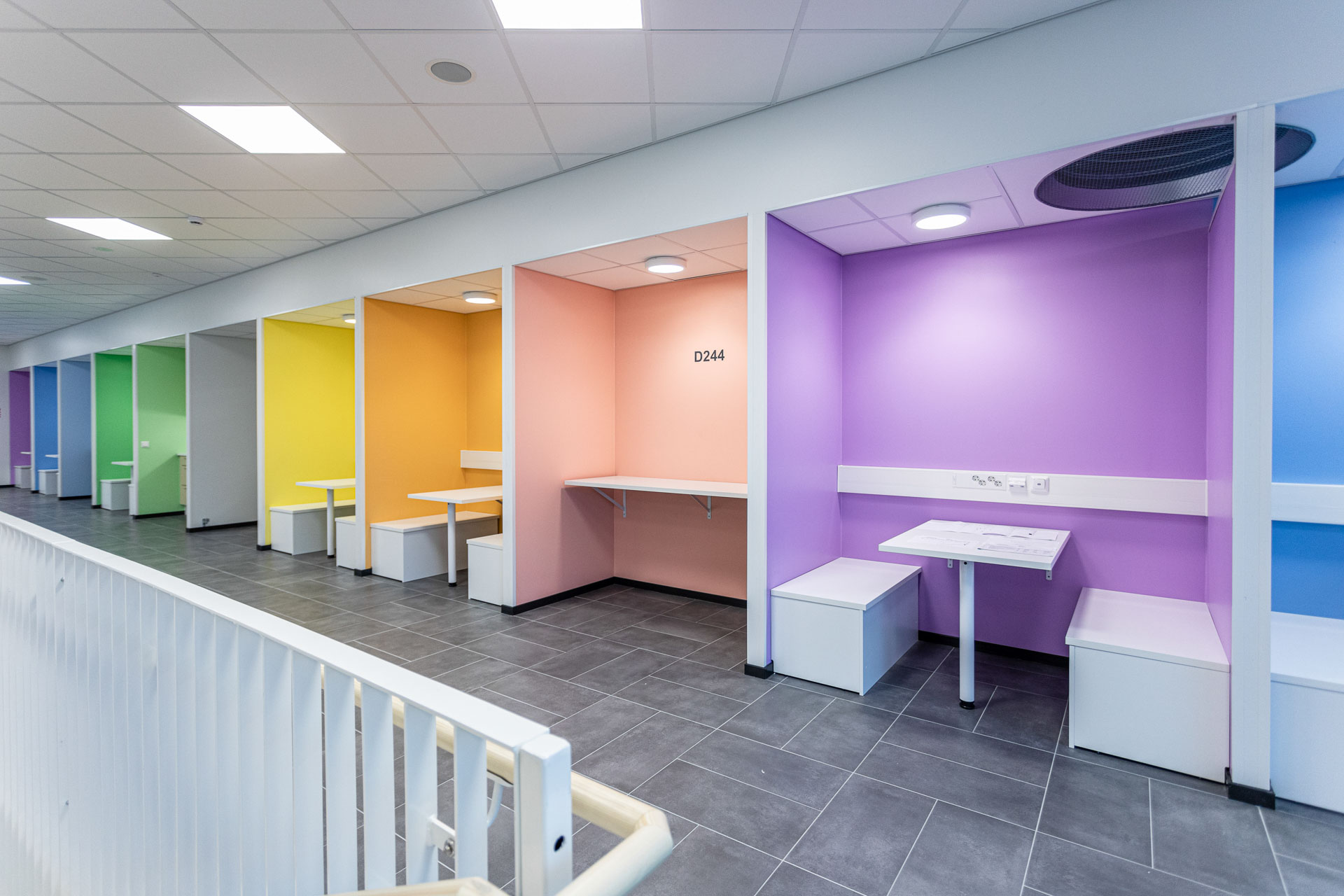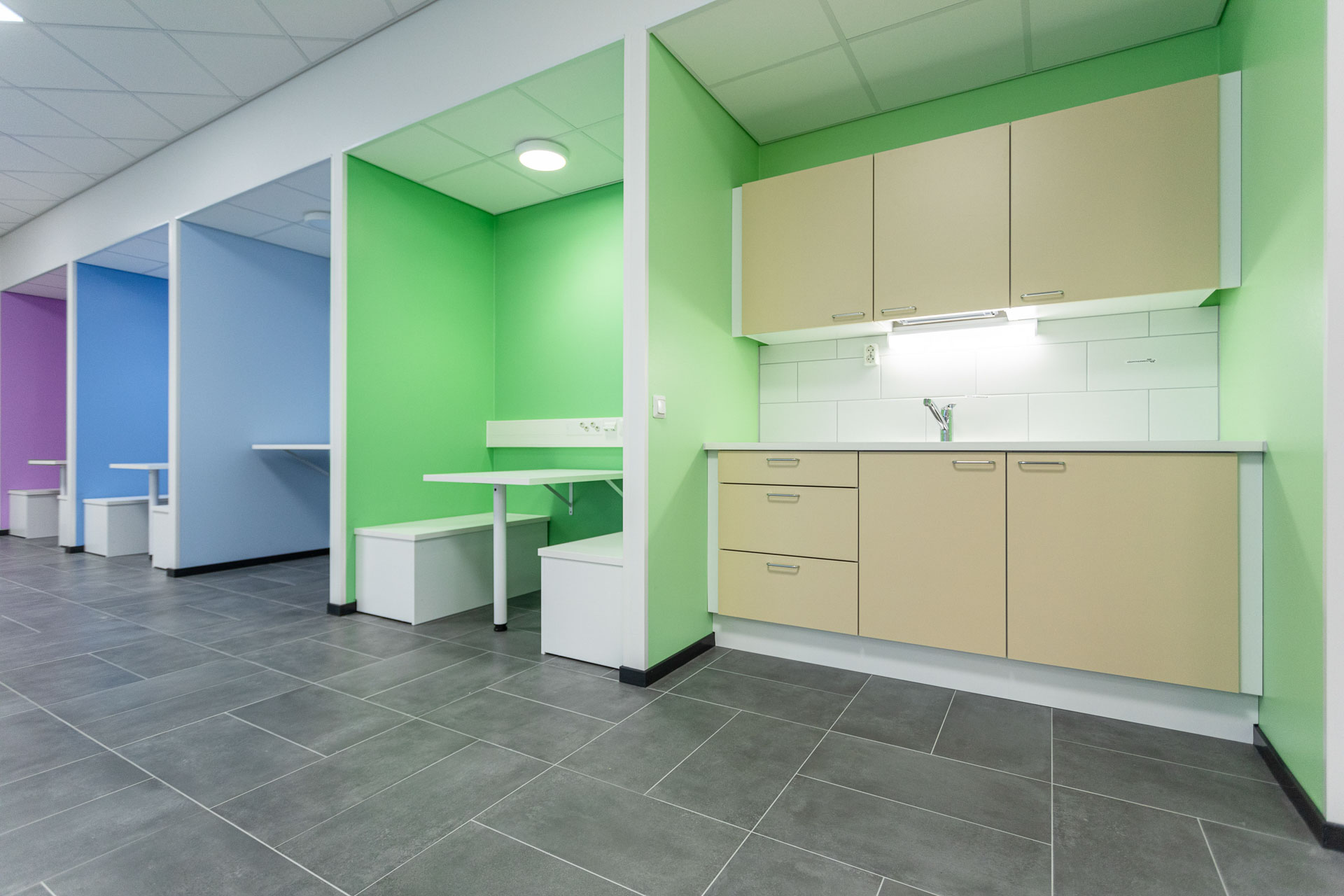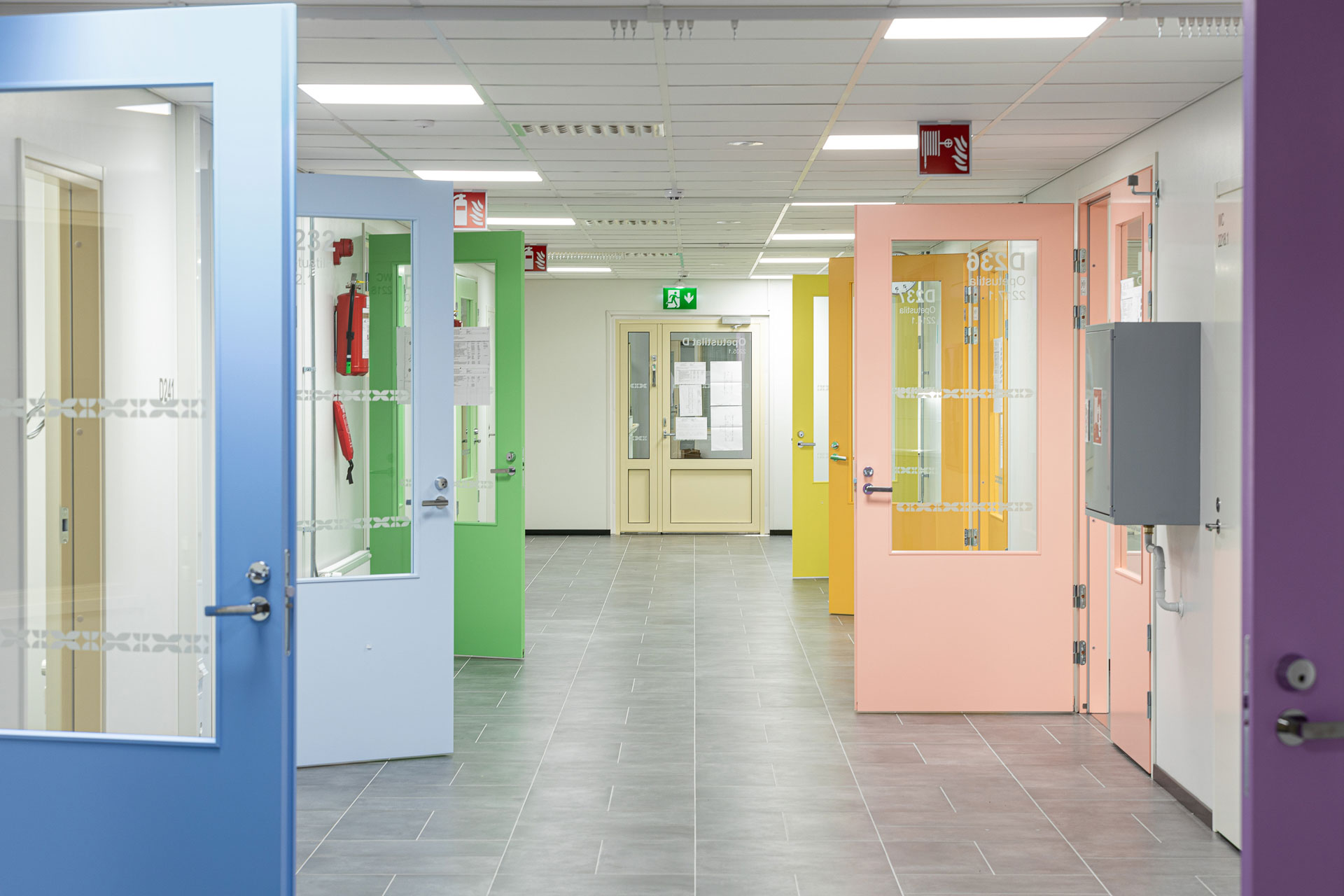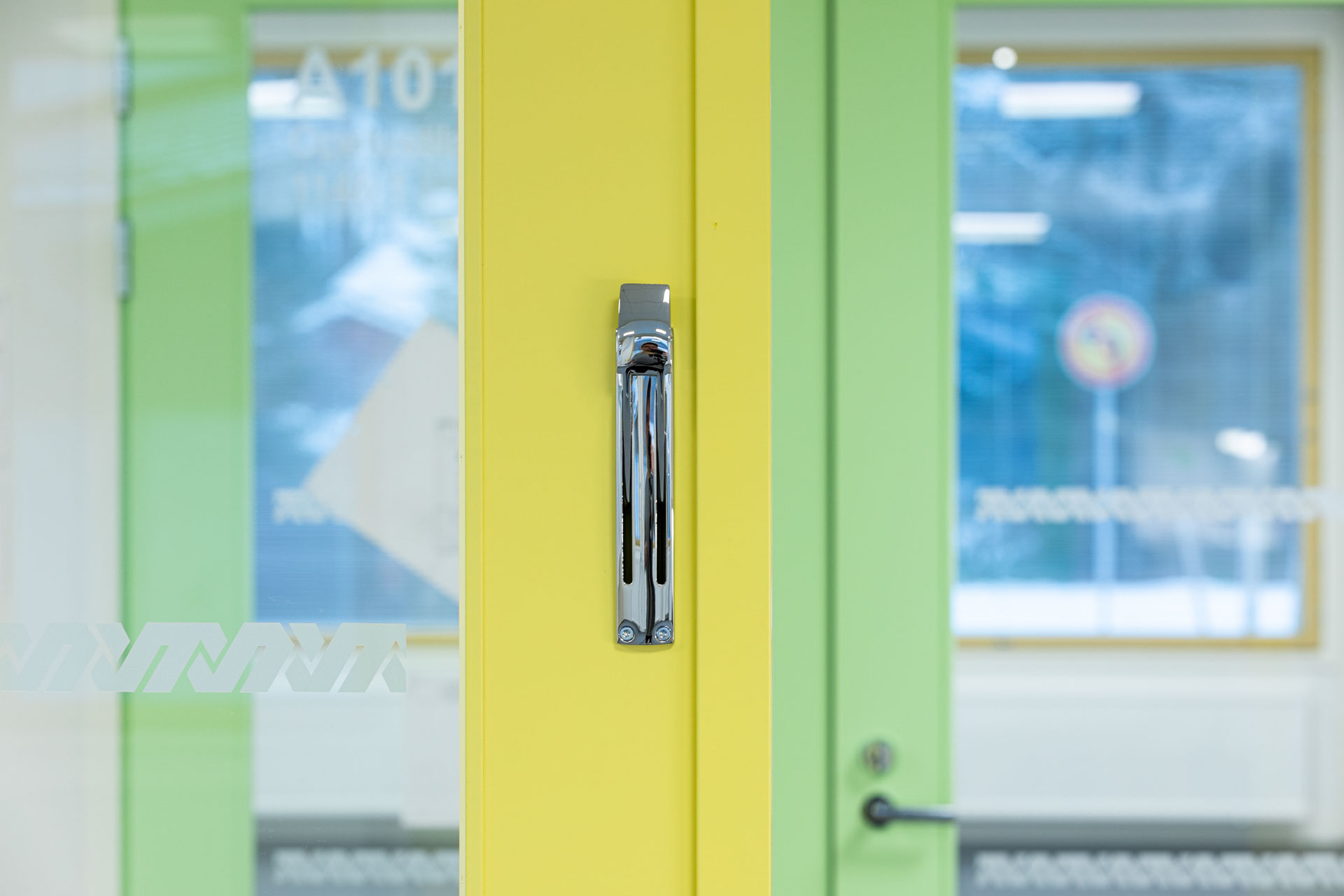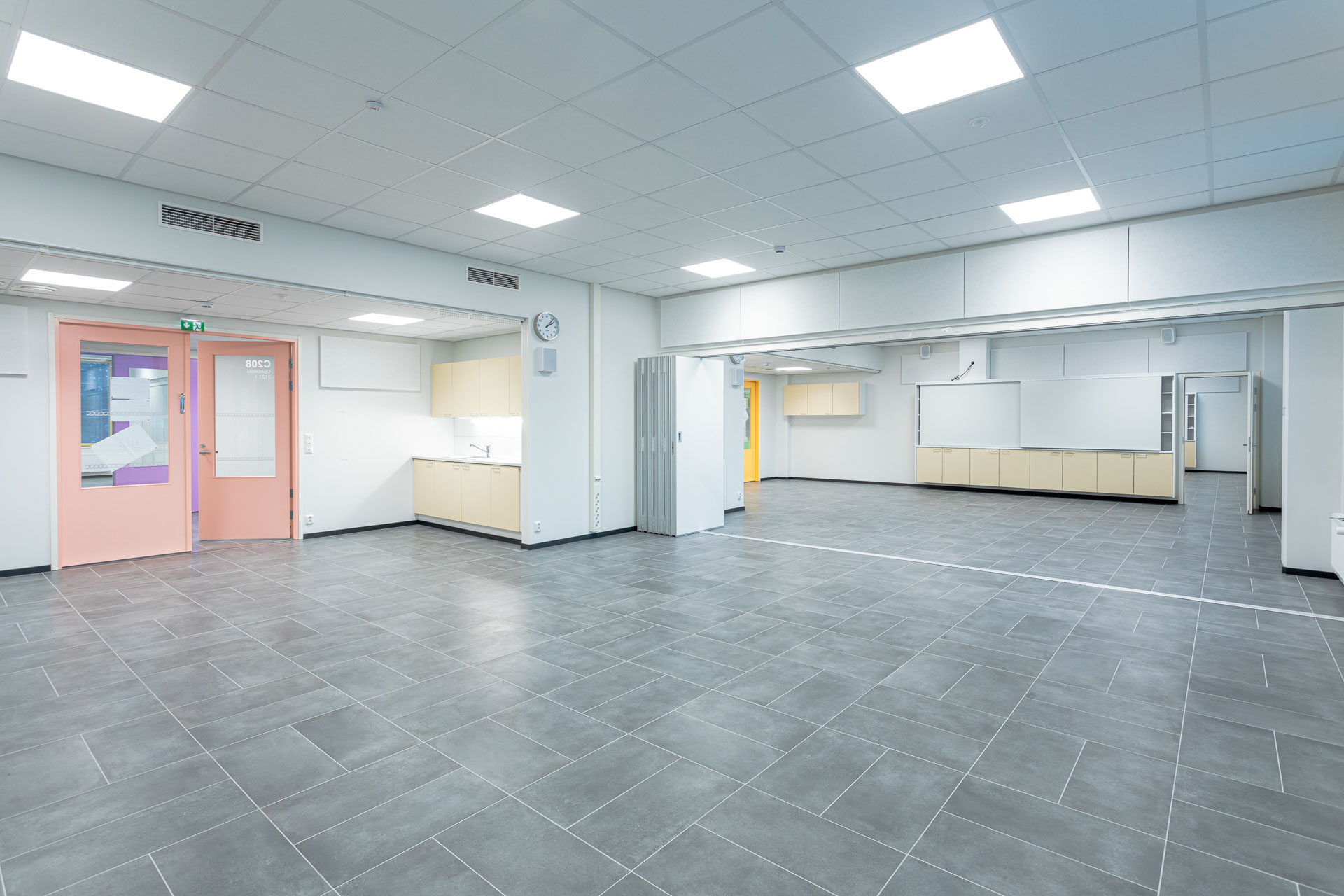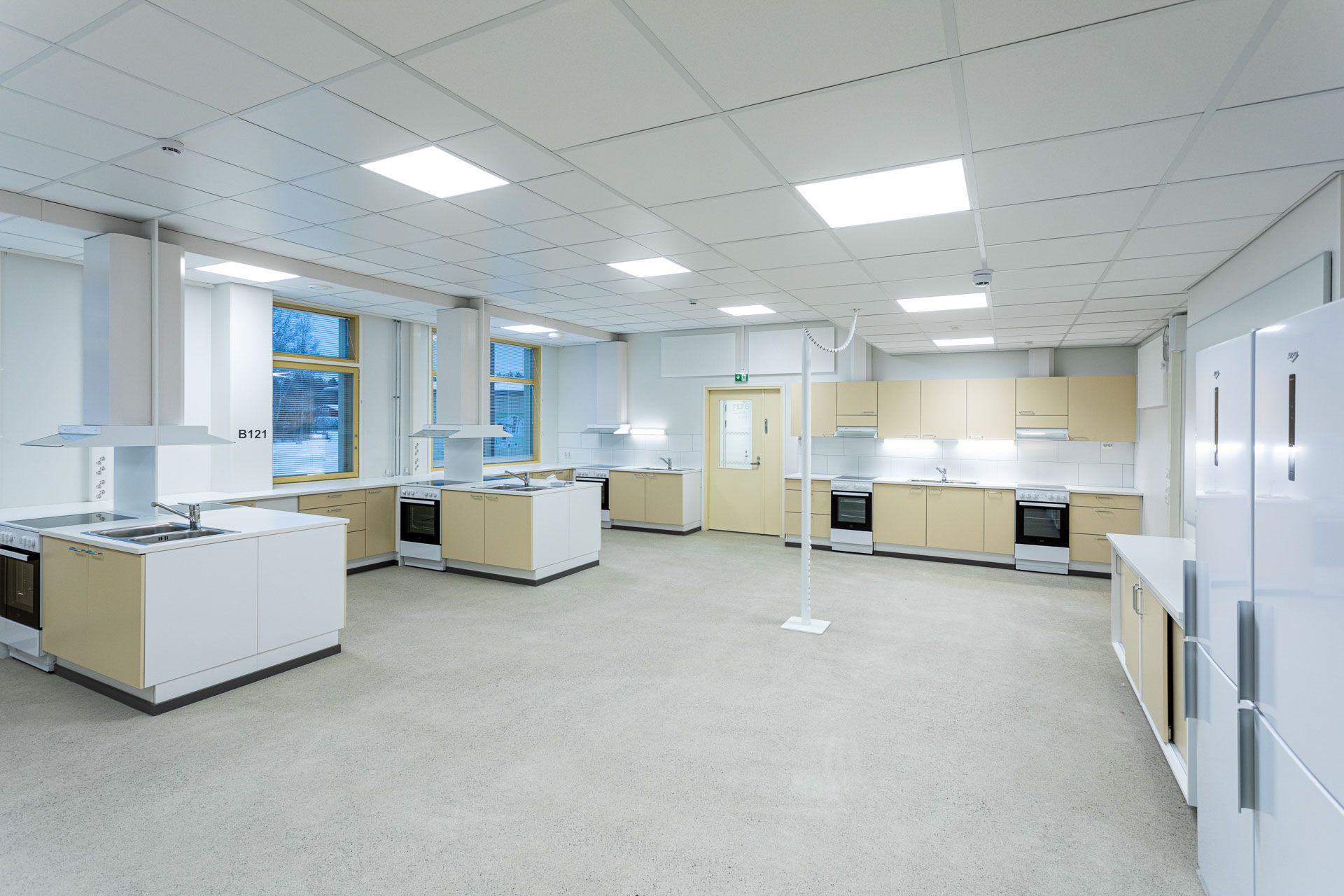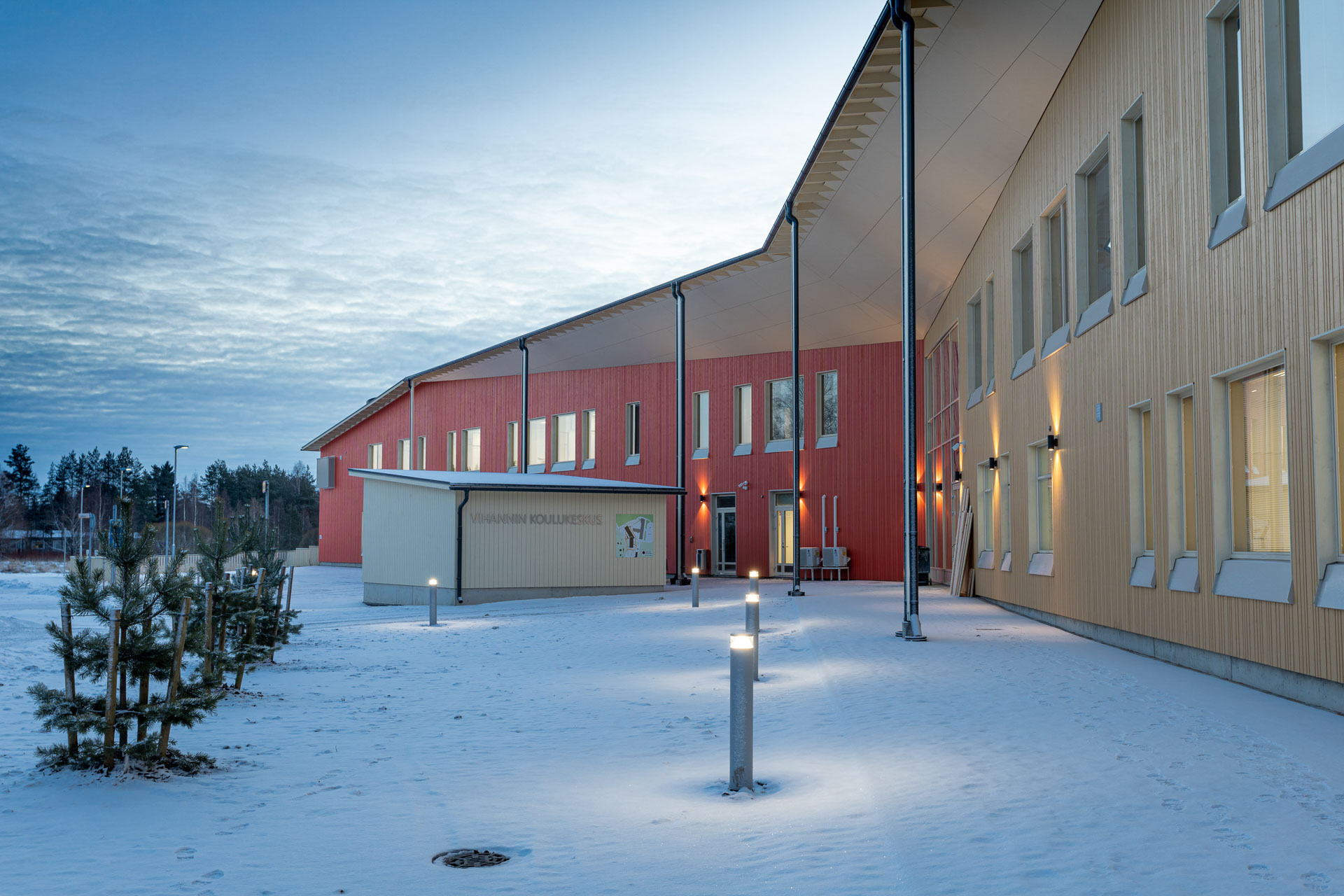 Vihanti school centre is a two-storey school building with concrete frame, timber lining and outwards extending hipped bitumen felt roofs. The first building phase of the project consists of all school premises except the gym and civil defence shelters, which will be constructed in the second phase.
The premises of the new school centre were built to replace the old school premises on the lot due to indoor air problems. The shape of the building consists of two wings connected in the centre by general premises, including the lobby spaces and dining hall that serve all users. In the second phase, a third wing including the gym is attached to the lobby spaces. The completed building resembles the letter Y when viewed from above.
The facades of the simple building have been embellished with different-sized panels and slanted box structures built under the eaves. The colour scheme of the facades consists of the red and yellow colours, familiar from wooden buildings in the countryside. The colour scheme in the interior spaces is generally subdued but colour has been added as effect to some walls and doors to help orientation. The subdued colour palette has been considered and selected because movable furnishings bring a colourful look to the premises.