UKI Architects' new premises opened in Jyväskylä
UKI Architects' office in Jyväskylä moved in mid-May from Mattilanniemi campus area to city centre. You can now find the office near the market square at Yliopistonkatu 17 C. Office opening was celebrated on a Friday afternoon in the middle of May.

Opening gathered dozens of guests – customers, property owners, collaborators and people from other design companies. The atmosphere was easy-going and guests enjoyed food and beverages, including beer from Oulu-based Sonnisaari brewery.
Land use planning architect of Jyväskylä city Tapani Tommila was one of the guests. He welcomed UKI Architects to city centre and thought the office opening was a pleasant event.
Architect Janne Karjalainen who manages UKI Architects' Jyväskylä office told that moving became a necessity due to increasing staff.
"We now employ four architects – three permanently and one summer trainee. We also have room for growth here"
Janne Karjalainen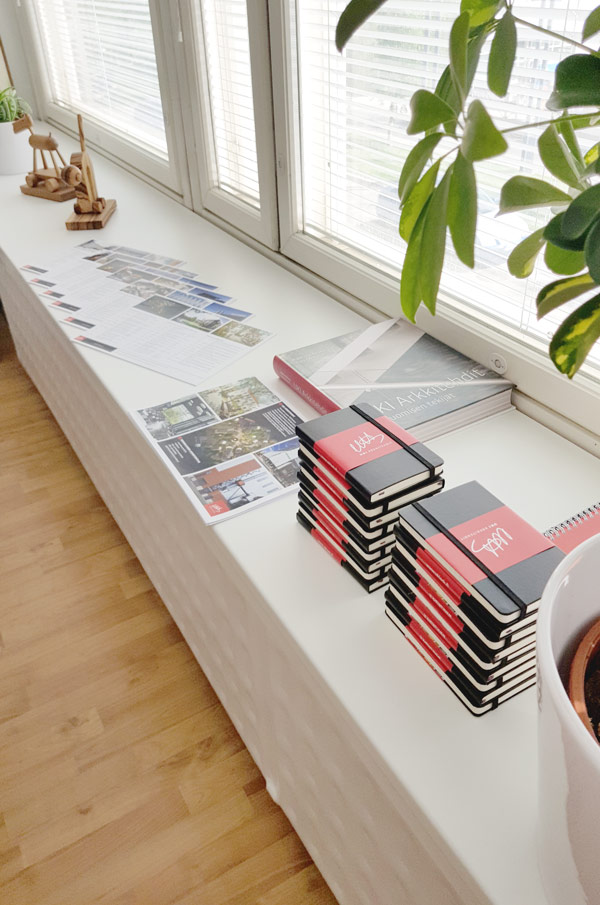 Settling in city centre also brings more visibility to UKI Architects, as most of its customers and collaborators are now closer. UKI Architects have had an office in Jyväskylä since 2012.
According to Janne Karjalainen the focus of Jyväskylä office has recently been in regional and housing desing. Good examples of that is the Kangas area in Jyväskylä where UKI Architects have designed two residential buildings as well as Cygnaeuksenkatu 9 in Jyväskylä city centre.
"Of course, our design works are very versatile within architectural design. Our operating area is the whole Central Finland, not just Jyväskylä", Karjalainen adds.
UKI Architects have designed for example Pro Nemus visitor centre in Metsä Group's bioproduct mill area in Äänekoski. The bioproduct mill itself has also been designed at UKI's office.