UKI Arkkitehdit buys LPV Jyväskylä and becomes considerably stronger in Central Finland
THE SAME SET OF VALUES SPEEDED UP THE FUSION OF TWO TRADITIONAL HIGH-QUALITY FIRMS.
UKI Arkkitehdit Oy and Arkkitehtitoimisto LPV Jyväskylä Oy have signed an acquisition agreement where UKI buys the capital stock of LPV Jyväskylä and the operation transfers to the ownership of UKI Arkkitehdit. The fusion establishes a strong operator in Central Finland, employing ca. 20 architectural design professionals.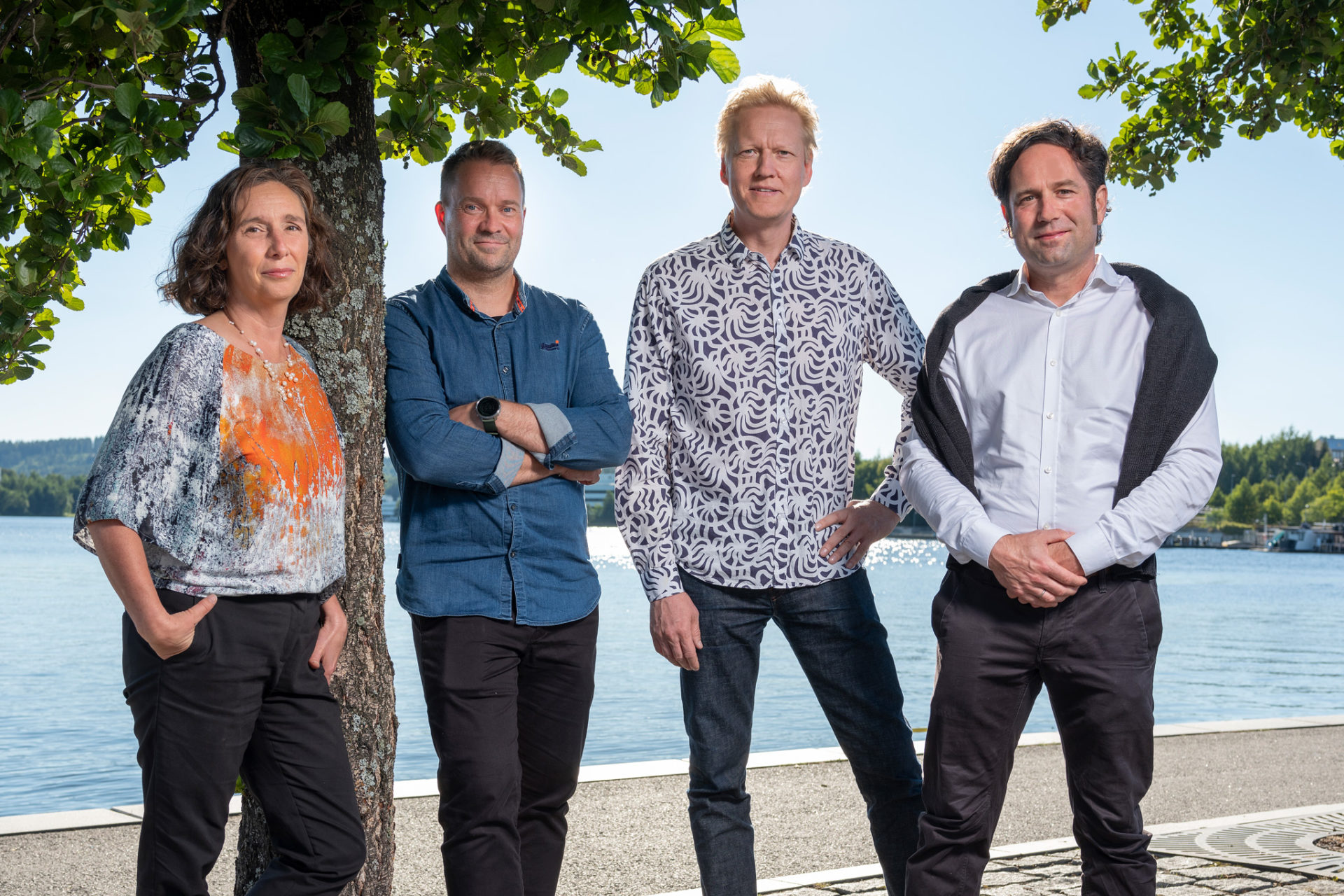 "UKI came to Jyväskylä initially at our customers' request, and we have earned our position as one of the operators in the area. We are a traditional architectural firm with a clear mission to work and strengthen in the growing city of Jyväskylä and more extensively in Central Finland", says UKI Arkkitehdit managing director Mikko Heikkinen.
"We knew LPV as a good operator in the area. Through the acquisition, the services of UKI Arkkitehdit improve and diversify in Central Finland, and that certainly benefits the area and its companies", he continues.
The partners and architects of LPV Jyväskylä Oy, Kimmo Kautto and Mikko Pohjaranta, say that out of several alternatives, UKI offered by far the most convenient opportunity for cooperation and the best prospects for the future. Negotiations proceeded in good spirit, and shared values played an important part in the discussions.
"It feels easy to start working together with experienced professionals, who share the same set of values. We want to be a long-span operator, and locality is important to us", the new team comments.
Mika Kurth continues as leader of the Jyväskylä unit. The design team leaders are Monika Gardini, Kimmo Kautto and Mikko Pohjaranta.
All four key persons emphasise the quality of customer service and design.
The same contact persons and designers continue in both LPV and UKI projects. For the customer, operation continues unchanged but stronger due to new resources.

Kimmo Kautto, UKI Arkkitehdit
Expertise, reliability and capability of durable and first-rate design are at the heart of both long-lived firms. This is reflected in high customer satisfaction.
"We get new long-time professionals to project leader and designer positions, and we can offer diverse and extensive expertise in the whole Central Finland. We have high expectations that we get a good-spirited work community that implements successful projects, which inspires us all as architects", Kurth believes.
UKI is known to have solid experience in designing learning environments and cultural buildings. Now it merges with educational institution design, a cornerstone of LPV, which brings even deeper expertise to the firm. Together we can offer also other services comprehensively in Health and wellbeing, Industry and infrastructure, and Business and office sectors.
UKI Arkkitehdit is an employee-owned Finnish company with 60 years of history and expertise. UKI has grown steadily in recent years and after the acquisition UKI employs ca. 120 architectural design professionals in Oulu, Helsinki and Jyväskylä. The move to shared premises in Jyväskylä takes place on November 1st, and merging practical operations is already well underway.
The growth of UKI Arkkitehdit has been accompanied by such projects as OYS, Tays and Laakso Helsinki hospitals, Äänekoski bioproduct plant and its visitor centre Pro Nemus and the Kangas area in Jyväskylä.
The architectural design market is consolidating along with tightening competition. Reference requirements are fulfilled only by the biggest architectural firms especially in big tenders in public procurement. The company acquisition of UKI and LPV Jyväskylä is a way to strengthen competitivity and ensure our position among leading design firms in the country.
Caption: The management team of UKI Arkkitehdit Jyväskylä consists of architects Monika Gardini, Mikko Pohjaranta, Kimmo Kautto and Mika Kurth.