UKI Arkkitehdit designs premises for the new curriculum in Kokkola
Designing the new Chydenius school building in Kokkola has started at UKI Arkkitehdit. The new Swedish-speaking primary school for 320 pupils will be designed and implemented as a turnkey contract in cooperation with Peab Oy, and its completion is targeted at October 2019.

The new premises conforming to the new curriculum are designed for versatile functionality with easily modifiable space solutions. Modifiable premises provide varying modes of usage for changing future needs. The centre of the school houses an atrium space, the heart of the school and focus of events. The three sections of the school as well as the handicraft and physical education premises are located around the atrium. The yard is also part of the learning environment which invites pupils to nature studies and physical exercise.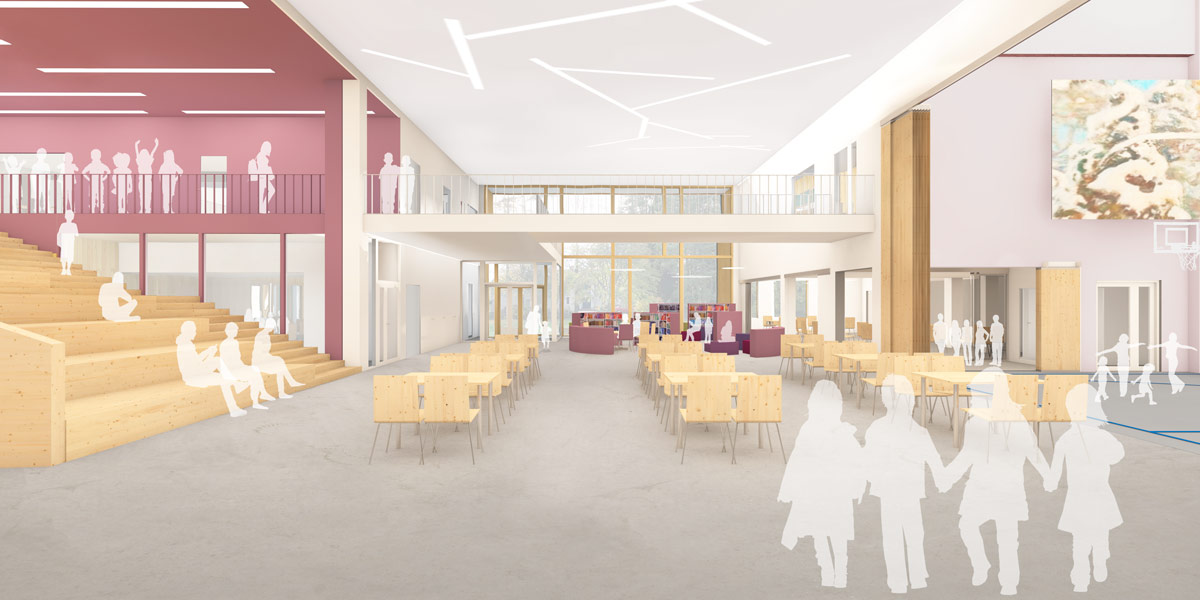 The school is located in the middle of a parklike residential district. The school building consists of six ridge-roof units with their tiled facades colouring them into smaller sections. Natural and peaceful hues continue also inside the school. The choices of materials and colours create a clear and pleasant whole from a child's perspective.