UKI recruits knowhow and experience to Jyväskylä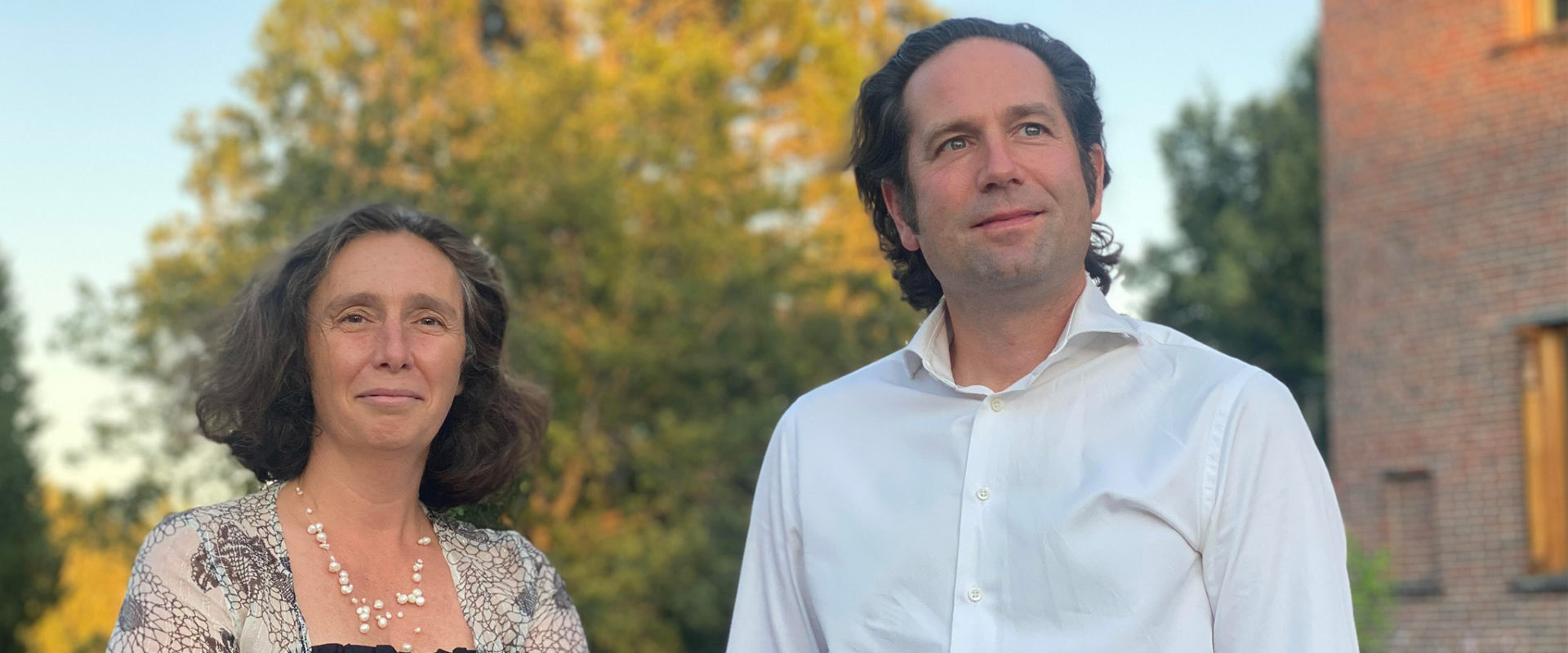 An experienced architect couple Mika Kurth and Monika Gardini started at UKI Arkkitehdit in Jyväskylä. Mika and Monika bring new momentum to the Jyväskylä office. They are well-known professionals in the area, and they want to listen to the customer and design functional premises and buildings to the users. "Our strength as a team is comprehensive vision and control of concepts from start to finish", they summarise.
MSc architect Mika Kurth has taken the lead of the Jyväskylä office. He has studied in the technical university in Aachen, Germany, and in the Aalto university. Monika Gardini, also graduated from Aachen, is a German-Italian MSc architect who has lived and worked in Finland for about twenty years.
"Engineering-oriented education has been a good basis for us to work in Finland. Extensive structural and building technology studies help us rationalise artistic solutions with technical matters. Always when making a design, we know how to implement it and we can verify the feasibility with calculations", Mika Kurth explains.
The appeal in UKI for the couple was the wide expertise of a strong firm starting from project planning, possibility to build a team and true teamwork. The time seemed exactly right to make a career move to a traditional architectural firm.
"Now we wanted to concentrate on what we know best. We get to offer our knowhow and utilise all UKI resources for the benefit of the customers. The diversity and strong, long traditions of a big firm are important factors to success in the future", they say.
The first goal in Jyväskylä is to acquire an adequate amount of work and get new projects started. According to Mika, moderate growth means also recruiting.
"Apart from developing operations in Jyväskylä, we want to bring added value to UKI projects in the whole country. When we got to know the UKI people, we discovered we were like-minded. Good personal chemistry is also important in achieving the optimal result."
Functional premises to user requirements
The principle of Monika Gardini and Mika Kurth is to make functional premises and buildings to the user. The starting point is practicality and functionality, which ensures the desired result to the client and users. During their long career, this has proved to be a good solution, and it has been appreciated by the customers.
"The client is in the centre, and we can ensure success by listening to the customer's wishes and worries – in a big campus case as well as in a small project. A skilled architect is prepared to become renewed and learn new things."

Mika Kurth, UKI Arkkitehdit
Both Mika and Monika can work as principal architects in projects. During their career, both have worked also on the other side of the table as project architects, client's trusted person, who has invited tenders from architectural firms. Understanding of the developer domain has opened new angles to the trade.
"A good result requires wide understanding and skill. It's good to look at things also from the client's point of view, and you must be able to act as interpreter towards the designers and the developer. Success is built on utilising team skills and good spirit."
Monika Gardini and Mika Kurth are well-known architectural design professionals in Central Finland, and they have been employed in a wide range of projects, recently in vocational institutions and school projects. UKI Arkkitehdit is a school design expert, winner of many tenders, and recruiting Mika and Monika is a fitting addition to the skill set.
Data model -based knowhow
In Germany, Monika had encountered a model where the architect has a strong principal architect responsibility, including the task of assembling the team, too. Monika has observed that the same kind of thinking has been increasing also in Finland.
"This style has earned us the clients' trust and an opportunity to get big projects. We were involved in data modelling development 17 years ago. To fulfil client wishes, data model -based design methods have been developed since 2004 and also together with Tampere Virtual Building Laboratory", he says.
Mika is especially interested in consolidating technological systems and structures. Data model -based design is a tool for comprehensively developing and consolidating designs.
"Pure artistic aspect is not enough, we cannot speak about a functional building until form, structures and technology work in harmony", Mika adds.