Healthcare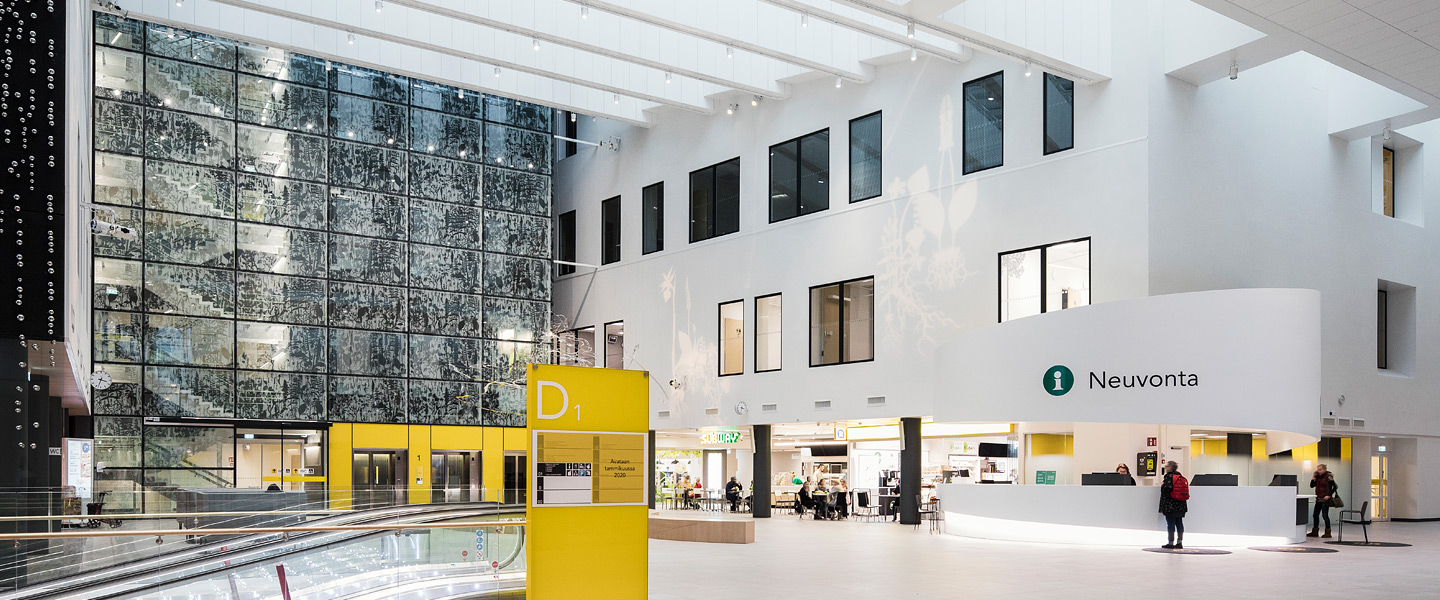 UKI Arkkitehdit has designed healthcare buildings already for over three decades. Hospital building designer has to understand changes in healthcare processes and be able to adapt to customer and user needs and optimise own working methods. We develop our competences and working methods actively by participating in hospital design-related seminars and trainings and follow the discussions regarding social welfare and healthcare reform as well as international development. Our design method is user-oriented, and we favour cooperative design. At the heart of our methods is VALO™ method, developed by UKI Arkkitehdit to engage users in the design process.
We are familiar with the new procurement and implementation models such as alliance projects, open building and utilising the building information model throughout the building's lifecycle. We have a vast cooperation network of hospital design experts including process, logistics, acoustics and fire safety experts as well as cost estimation experts.
User-oriented cooperative design encourages the users to reorganise and develop more efficient and patient friendly care processes. Through cooperative design we gather information systematically from the staff and through interaction the staff also understands the plans already at earlier phases and can have an impact on the result. By combining the professional competence of the staff and architects' visionary abilities and building-related competence the end result is a functioning, effective and comfortable hospital environment. We also encourage our customers to engage the patients in the design process to ensure that the spaces are patient friendly. This method has been successful, and customers have found it to promote positive image of the project.
Design phase was wonderful. We had excellent cooperation with the architects. Users' point of view was well taken into consideration at each phase.

Heikki Saha, osastonylilääkäri , TAYS