Education and culture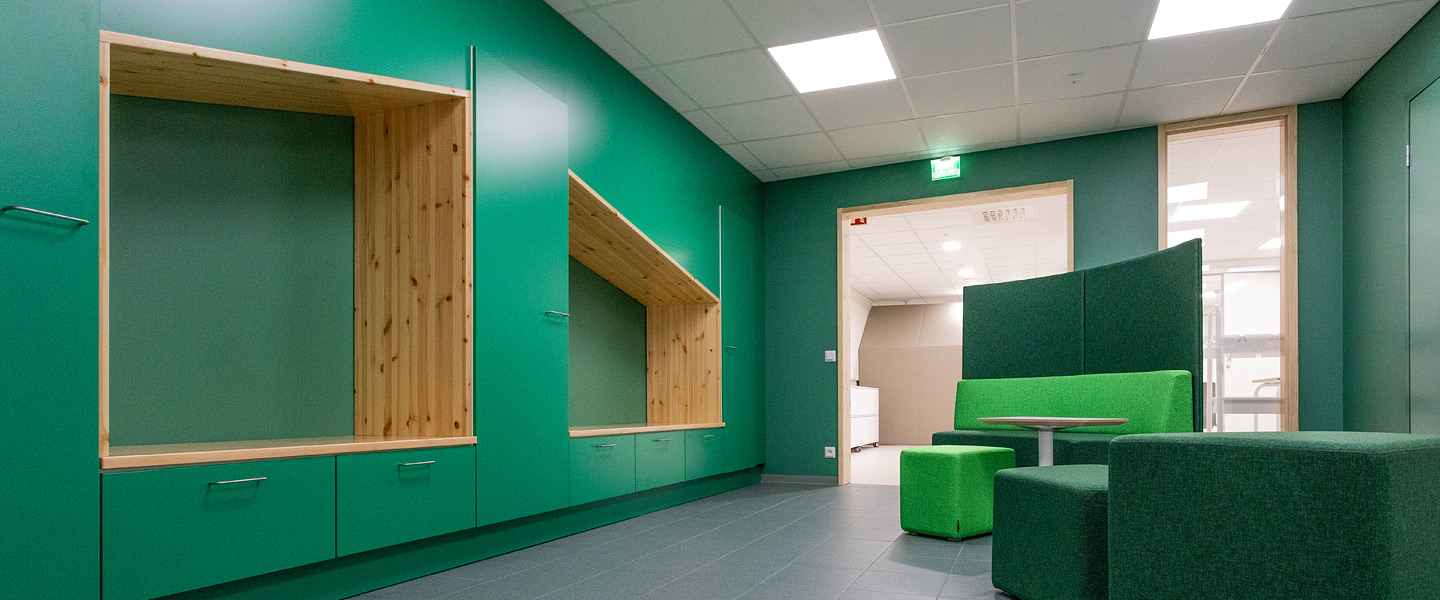 UKI Arkkitehdit has a long-standing and versatile experience in designing cultural and educational buildings. We have designed both renovations and new buildings for education purposes for decades. We always take into consideration the demands and development of the core curriculum as well as the local pedagogical objectives – flexibility and adaptability, cosiness, peacefulness and different ways of learning are at the core of our designs. We have also participated in developing school concepts and making spatial arrangements to respond to the latest challenges in learning environments.
Cultural building design is also our forte – music halls, libraries and exhibition buildings and their combinations. We have designed music halls with careful acoustic design and details that have been in use for decades. We are also able to solve the current needs by creating hybrid solutions that combine different fields.
Our cost awareness and understanding of public procurements and projects have gained the trust of our long-standing customers and made cooperation run smoothly. Our user-oriented and interactive way of working and high-quality design have been praised by or customers. Our vast cooperation network includes experts regarding HVAC and electrical engineering, acoustics, cost estimation, pedagogical solutions and landscape design. We participate in research work of this field and have been involved in developing the modern cooperative ways of working. UKI Arkkitehdit has succeeded in tendering processes measuring the competence in cooperative working methods due to our cooperation-driven attitude and function-oriented design.
Thanks to years of training and numerous projects we have gained strong competence in for example the following:
Multifunctional and flexible learning spaces
Spaces promoting creativity
Ecological and sustainable design solutions
Solving indoor air-related problems
"Terve talo" (healthy house) requirements
Operational safety of buildings
In all of our projects the goal is to design a functioning, durable, flexible and visually balanced building. For us, it is important that the building matches its environment, or the alteration adapts to the building. UKI is always trustworthy.

Raimo Vittaniemi, rakennuttajainsinööri , Oulun Tilakeskus