DAS Kirstinkoto
Rovaniemi 2022 3 670.00 brm² Temotek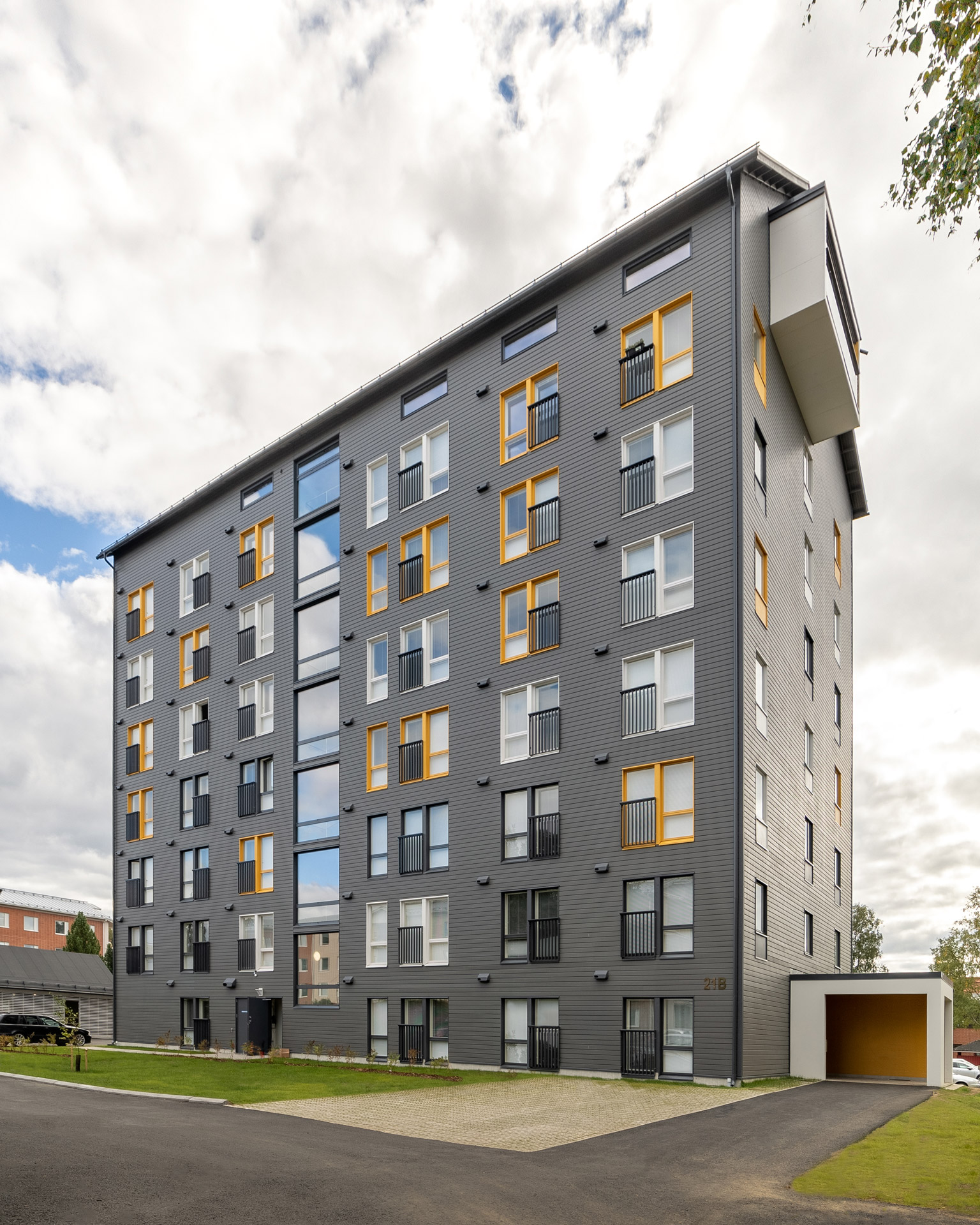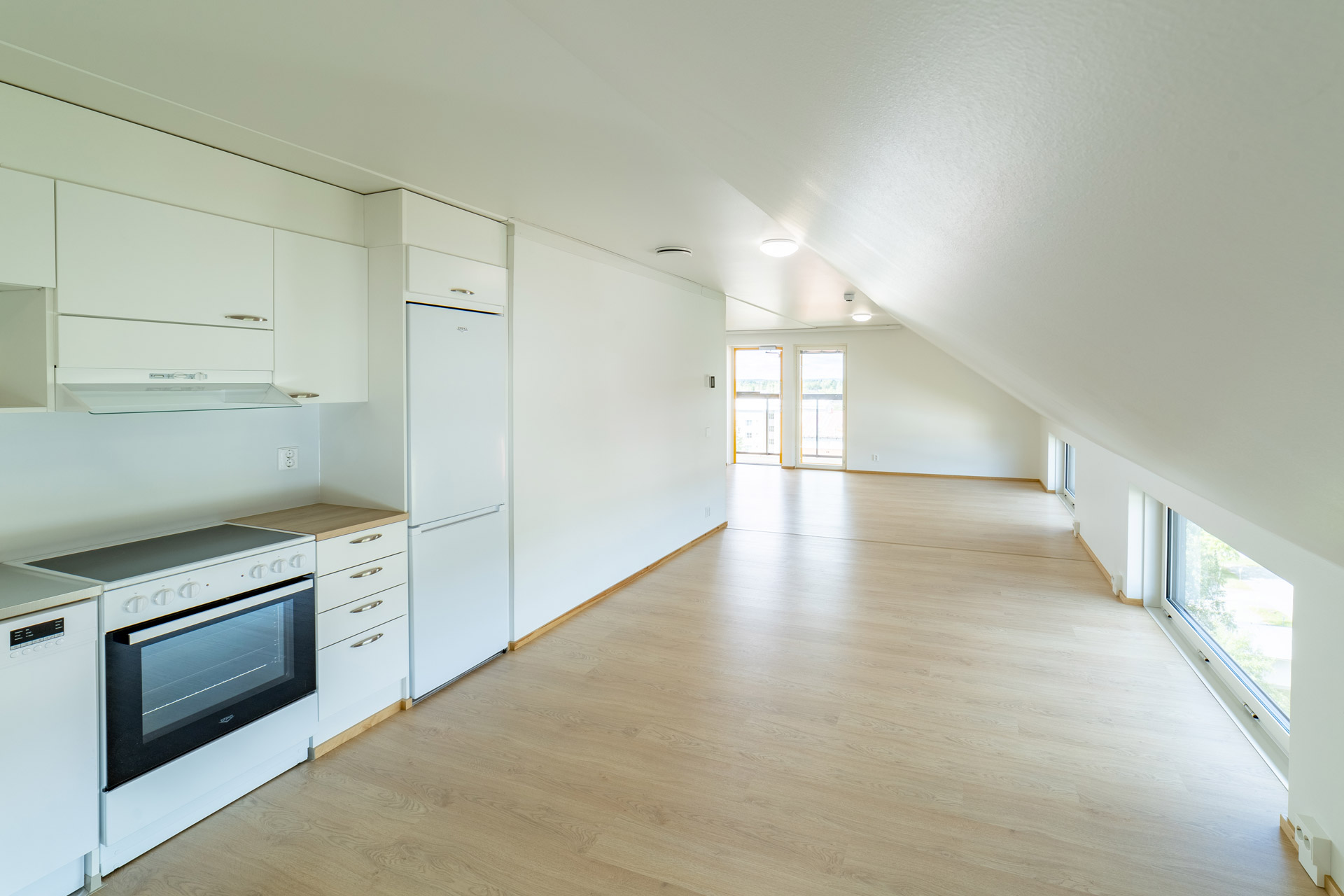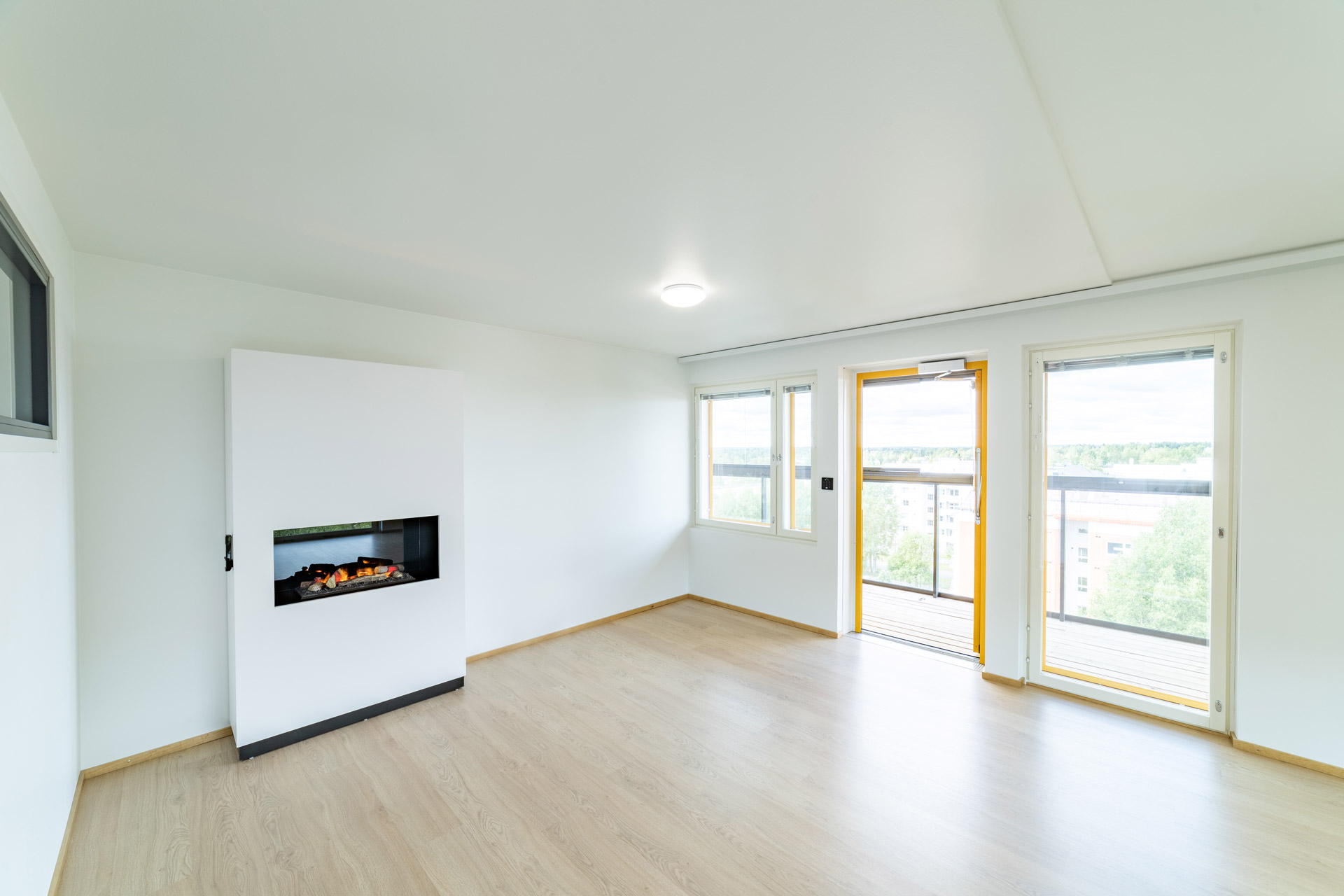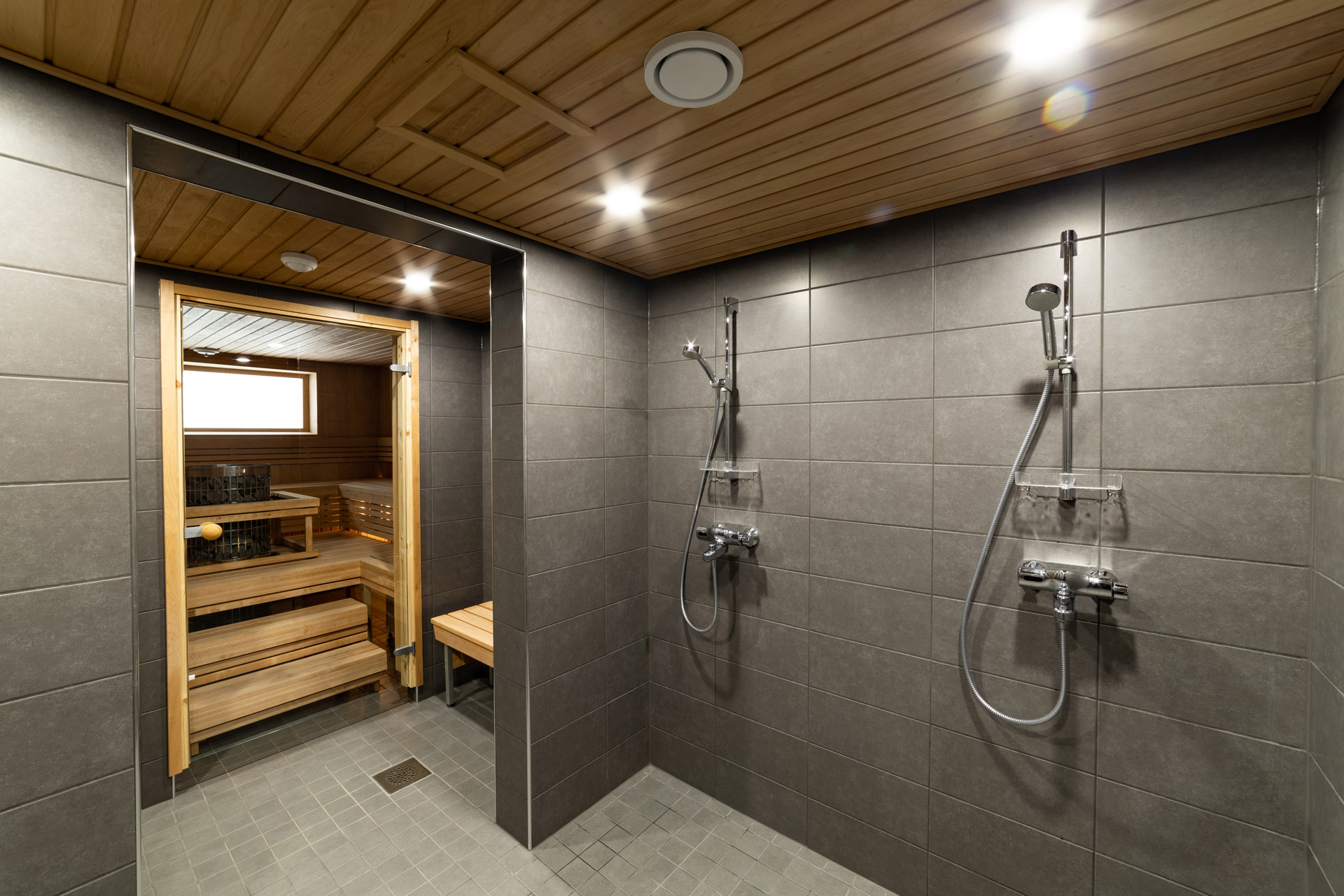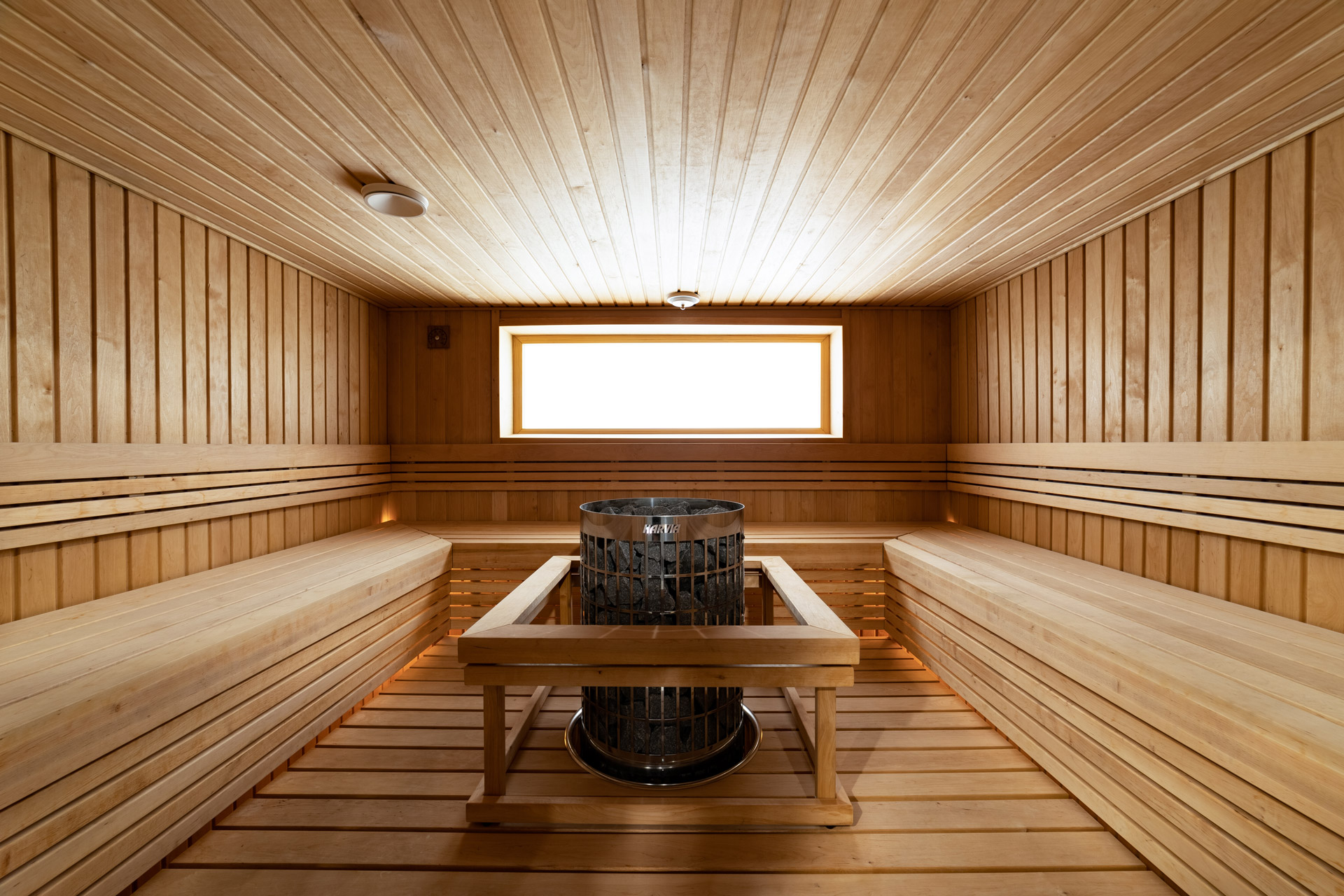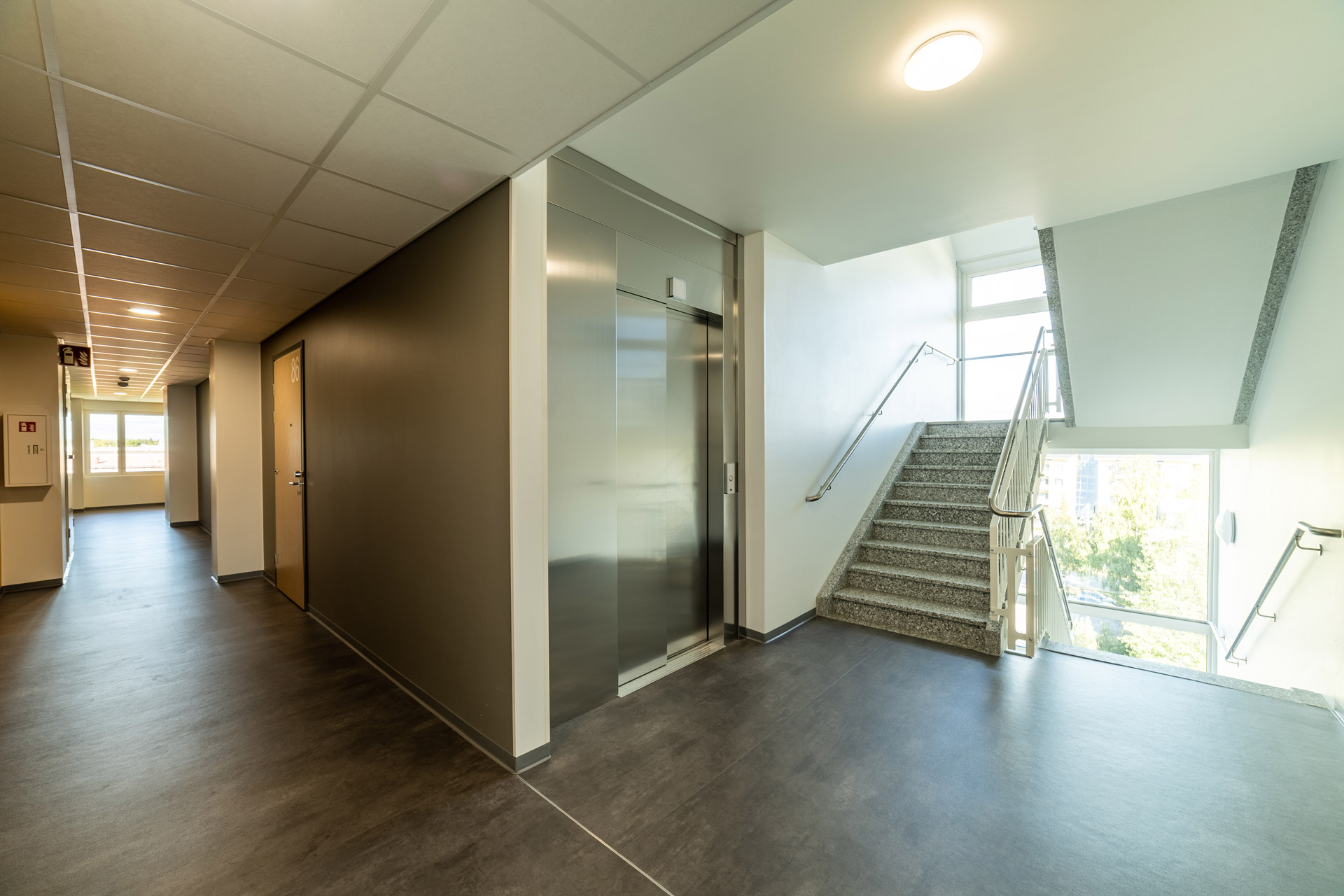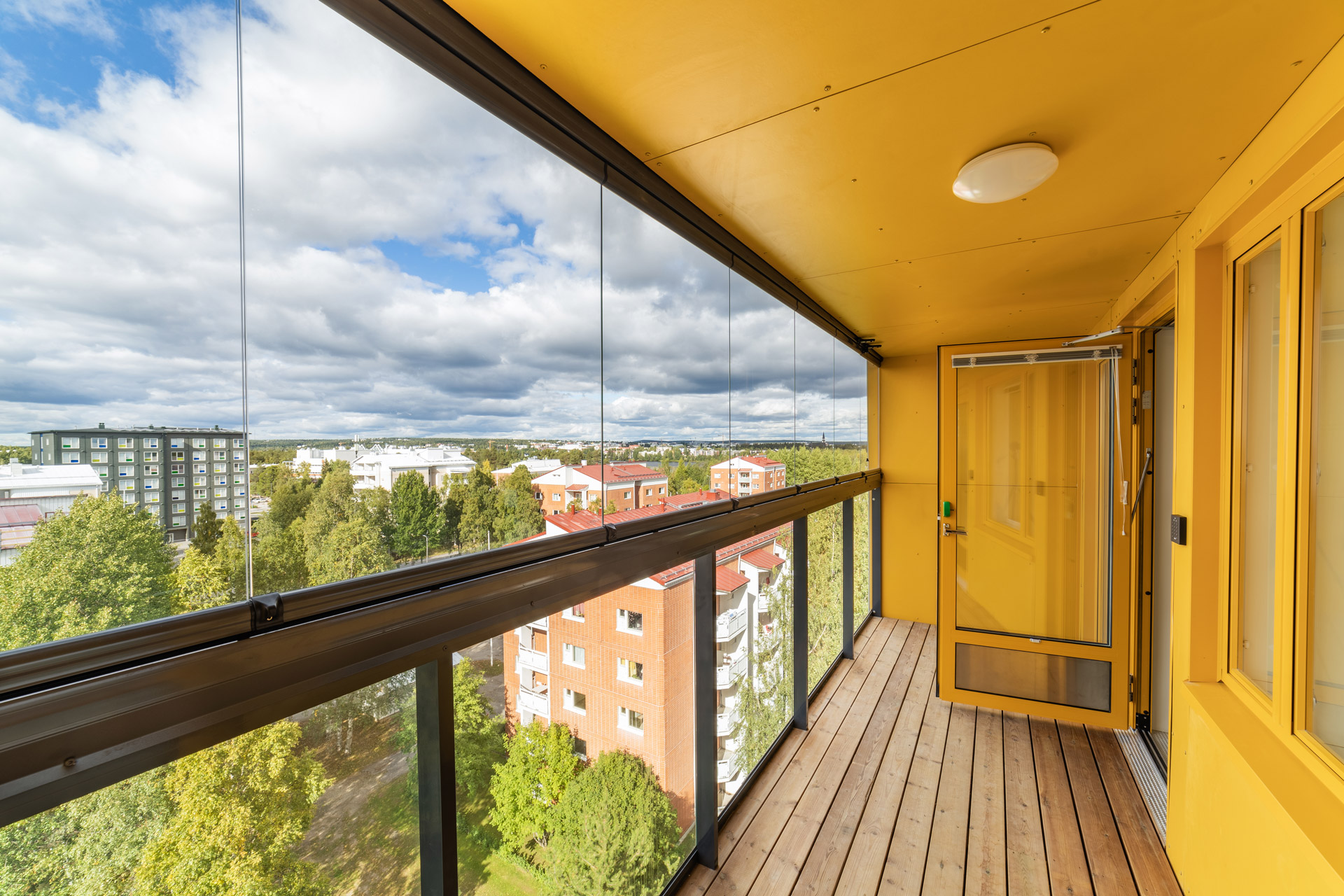 DAS Kirstinkoto, located in the Rantavitikka district in Rovaniemi, is a concrete student apartment building with timber lining, completed in summer 2022. The constructor was Temotek Oy and the operator is the Domus Arctica foundation. The building has seven floors and a total of 86 rental apartments for students, 7 of them two-room flats and 79 one-room flats.
The solar panels on the gable roof are used in the energy consumption of the building. DAS Kirstinkoto could also be called a smart home because of a lot of integrated smart building service technology. Various sensors and meters provide necessary data of the building operation for research purposes, for example.
The apartments are comfortable, bright and modern. Each apartment has a French balcony, which maximises the amount of natural light in the apartments. Large windows open a view above the city of Rovaniemi. The colourful windows on the facade give a playful look to the building. The external wall of the stairwell in the middle of the building is completely glass. Natural light reaches from the stairwell door to the apartment door. During dark seasons, the light passing through the glass wall lights up the environment in turn.
Apart from compact student apartments, the ground-level and loft floors have shared spaces that expand the daily environment of the residents and function as common meeting places. The shared spaces have laundry, hobby and lounge rooms as well as a shared sauna department. Students can reserve their own time in the sauna department, or they can bathe during common jogging sauna times.