The project plan of the new ward building in the HUS Jorvi hospital has been completed
CONSULT GROUP TRIANGLE, CONSISTING OF DESIGNERS FROM Lukkaroinen Arkkitehdit Oy, Arkkitehtitoimisto Tähti-Set Oy AND UKI ARKKITEHDIT OY, HAS BEEN BUSY ON THE PLAN FROM AUTUMN.
The ward building complements the hospital campus and renews the Jorvi hospital main entrance. The purpose is to build consistent and functional premises for the needs of special health care.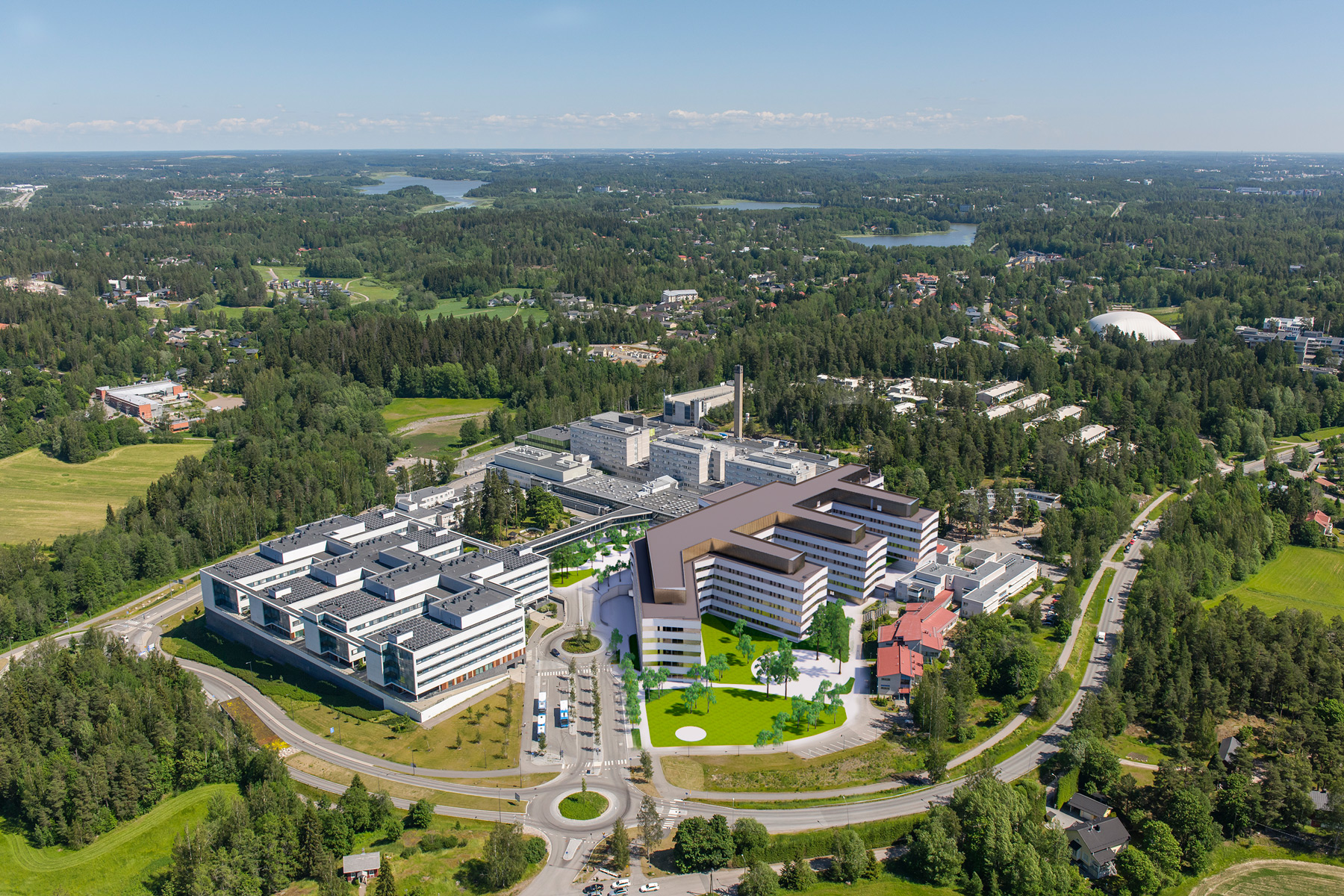 The new building will be located in the Helsinki and Uusimaa health care district (HUS) Jorvi hospital area in Espoo. The somatic ward function, maternity ward, children's ward and polyclinic, afterbirth ward and imaging premises will move there. The functional premises of the new Jorvi ward building are distributed on five floors, and there is an additional indented ventilation unit room in the building. The gross area of the new ward building is 50,300 m2.
The new ward building will be closely connected to the main building part of the Jorvi hospital, and the new main entrance of the Jorvi hospital will be moved to another ward building.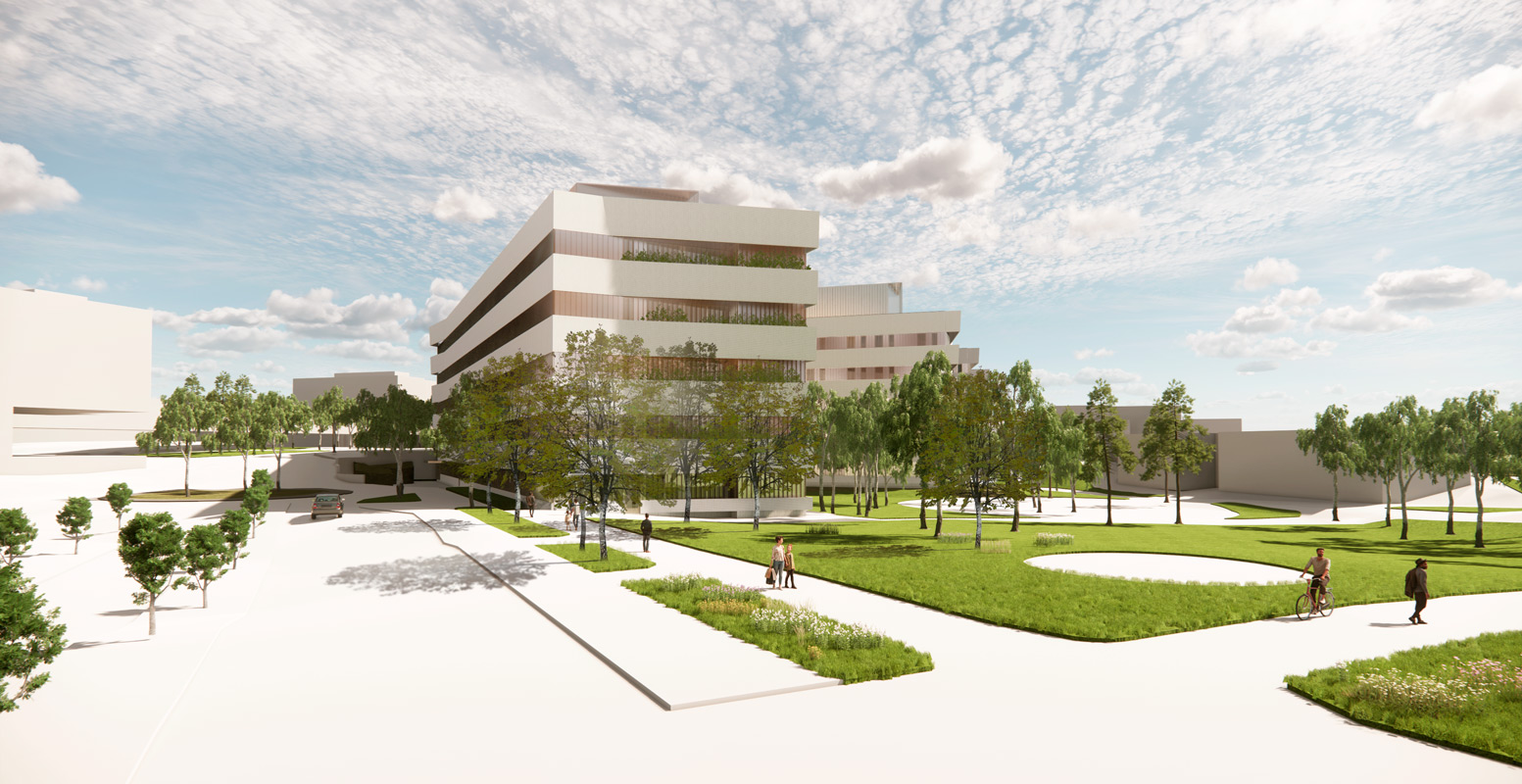 The building creates a functional and visual unit together with the buildings in the block. The characteristics of different periods are evident in each building, but there are also common features in their facades. Originality in the ward building is achieved by projecting motifs on the gables, where the planted vegetation brings verdancy through the windows to the interior as well as to the surroundings.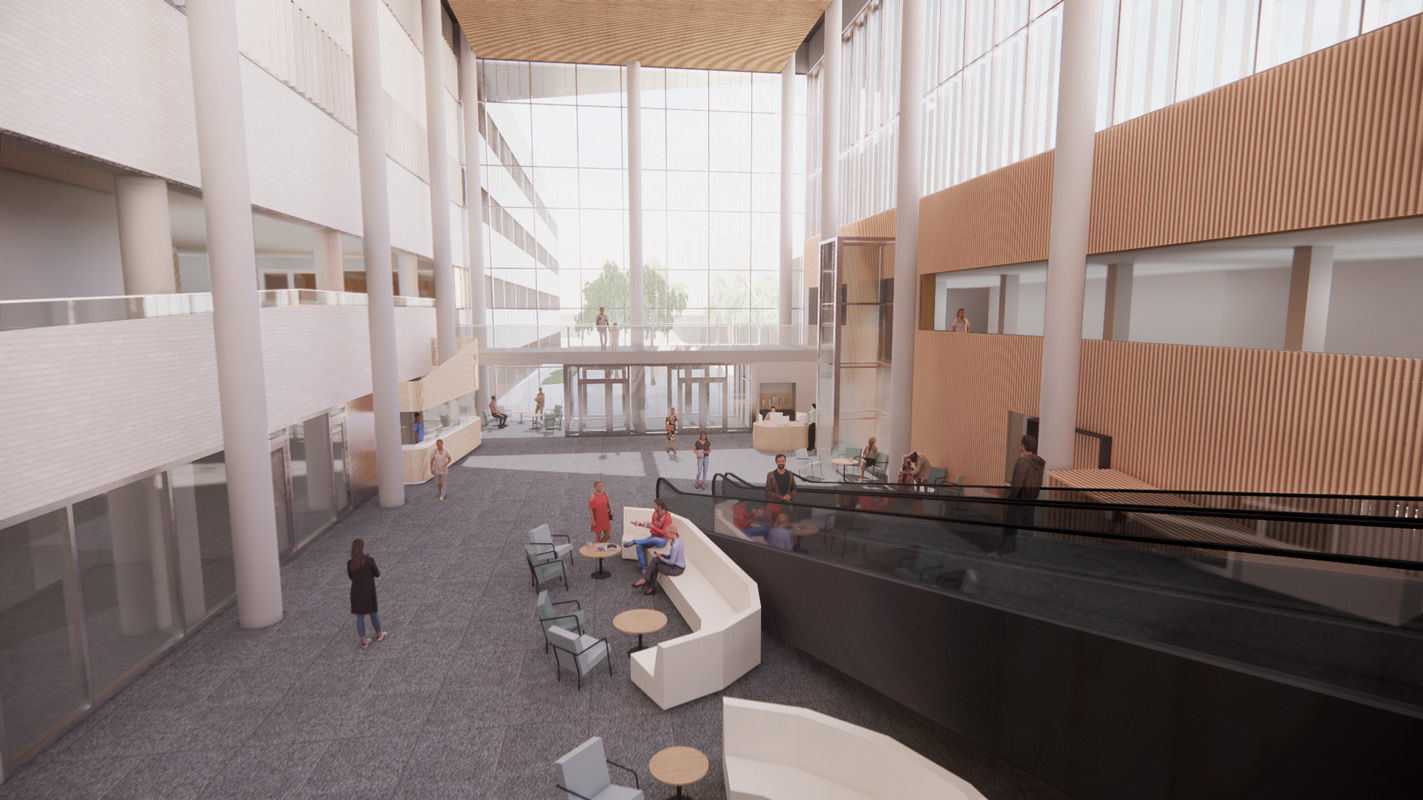 The ward building is a modern hospital, which has recuperative single patient rooms, lots of natural light and comfortable lobby and lounge spaces. The premises enable multipurpose use and conversion flexibility. Working environments support smooth functionality and the benefit from the proximity of different functions, which brings safety and easier cooperation.
Construction is planned to start in 2022 and the building will be deployed in 2026.