UKI Arkkitehdit wins Inkoonranta architecurite competition
UKI Arkkitehdit's proposal Oihonna won shared first prize in Inkoonranta invitational architecture competition in Inkoo. The aim of the competition was to find an interesting plan of high architectural quality for a unique building location. The plan will be used as a basis for town planning and implementation.
The competition was jointly arranged by the municipality of Inkoo and Inkoon Keskustakehitys Oy in cooperation with GSP Group Oy and the Finnish Association of Architects SAFA.

The aim of the Inkoonranta project is to develop a versatile entity for Inkoo's coastal area which attracts service suppliers as well as inhabitants and visitors. The plan is to arrange a housing fair in this coastal area in summer 2022.
Competition task included designing the town plan solution and architecture for the Inkoonranta coast area and also creating ideas for new functional concepts and new ideas for housing and services. 10 000 m² of floor area were appointed for new housing and 3500 m²  for new commercial building and harbor functions.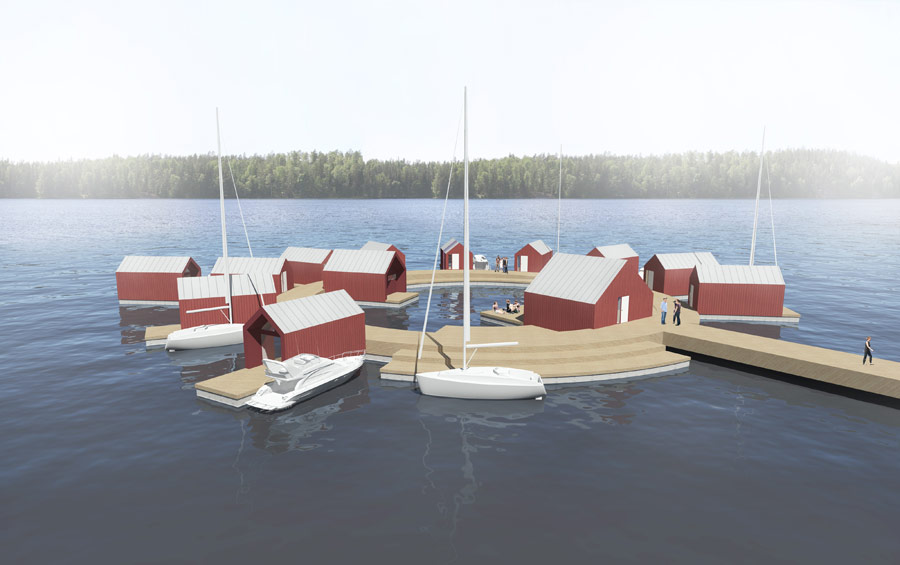 UKI Arkkitehdit's proposal Oihonna creates a atmospheric and flowing environment for both inhabitants and visitors. New combinations of housing and services create unique solutions for different needs and situations in life for all age groups. The plan connects Inkoonranta area to the town center from both townscape and functional point of view and also connects the area to the coastal nature. Oihonna offers appealing and unique tourist services stemming from coastal identity as well as excellent framework for wholesome well-being all year round.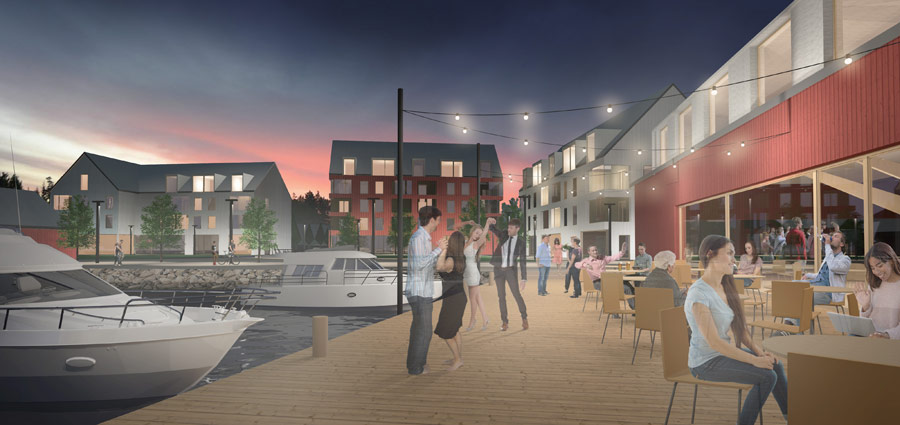 Five architecture agencies were invited to Inkoonranta architecture competition. Due to exceptionally high quality of the works there were two winners. UKI Arkkitehdit has won already five architectural competitions arranged according to the Finnish Association of Architects competition rules during the past four years.
Additional information:
UKI Arkkitehdit Oy
Sasu Alasentie
sasu.alasentie@ukiark.fi
+358 44 283 4291